Summer is in full swing and I am enjoying every bit of it. The warm breeze, the long day, extra play time for the kid and an overdose of ice cream. I have 10 interesting flavors of ice cream for you to try this summer. Some of the recipes are with eggs and some are eggless. A couple of these are even good for breakfasts, no kidding! Just soak up the sun and indulge on the creamy deliciousness.
EGGLESS
Creamy mango with aromatic cardamom is a foolproof flavor pairing combination. When you add sweet dairy to this combination, it becomes an absolute indulgence! '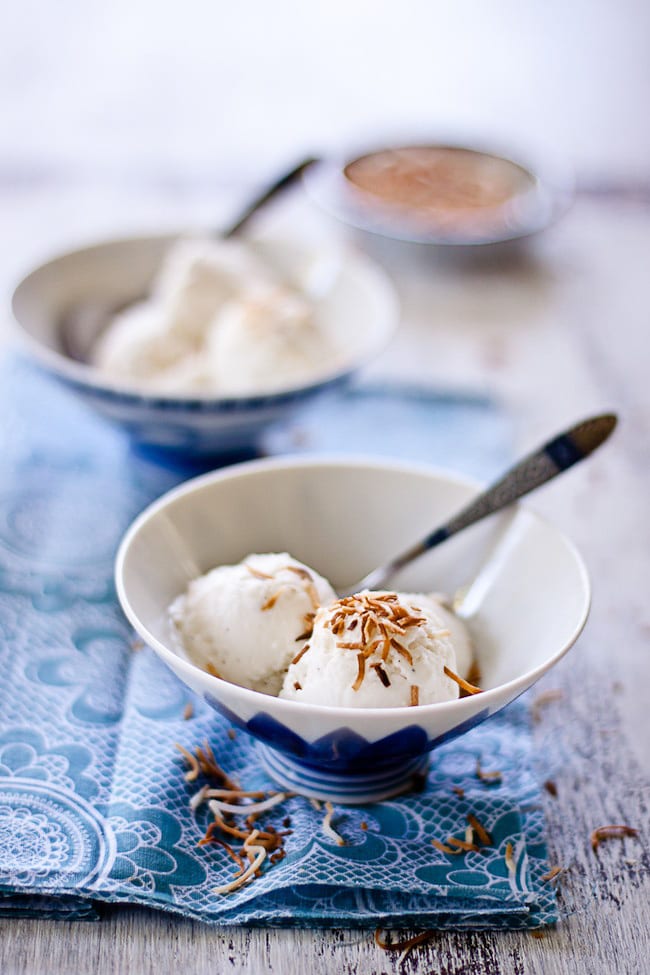 For this ice cream I wanted to use choose a dairy product that has subtle flavor and won't overpower the coconut taste. So I chose mascarpone. The combination resulted in a smooth silky, not too dense, not too sweet, flavorful ice cream. Just what I was looking for.
This instant kulfi just needs a quick blend and then freeze to set. And you don't have to restrict to just berries. Pick your choice of fruits!
Malai Pista Kulfi (Pistachio Creamsicle) is every Indian's favorite summer dessert. No churning required, just a quick simmering, whisking and it gets ready to be poured in the kulfi molds or mini earthen pots called matka. You can always use any other popsicle molds or even paper cups.
WITH EGGS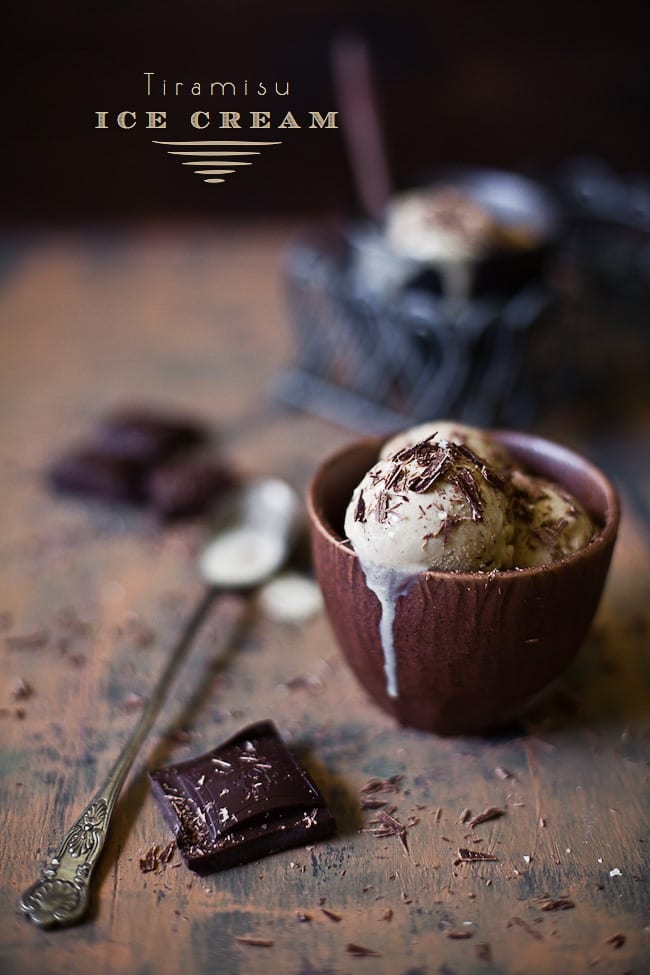 The velvety mascarpone with the coffee always works for me. Even when my tummy is full, there is always a tiny secret space for a bite or two of this Italian deliciousness.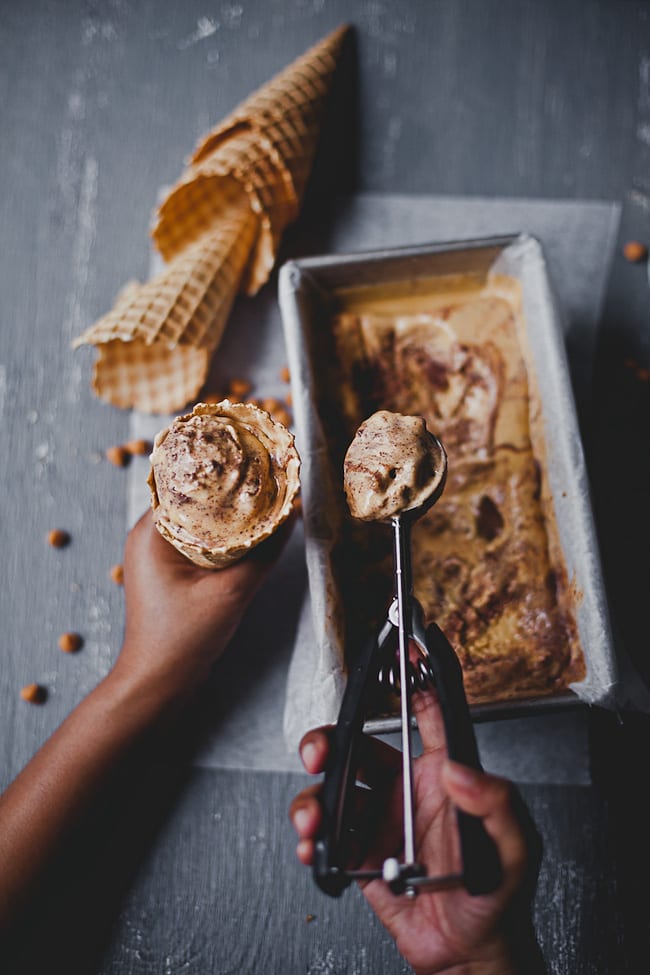 The chocolate cake butterscotch ice cream happened without any plan. It was the result of an ice cream cake that I had prepared for my husband on his birthday. I baked a thin layer of chocolate cake and topped with home made butter scotch ice cream. After a couple slices, we figured the best way to enjoy it would be to mash it up and relish it as ice cream.
Rich, perfumy with the gorgeous amber shade, this ice cream is unique as it uses a particular type of jaggery. A good substitute would be to use date molasses. The flavor is so beautiful that you will find it hard to stop.
This is a similar version to the previous ice cream except it is in form of popsicle/creamsicle. And that makes it more kid friendly!
GOOD FOR EVEN BREAKFAST
If you enjoy chia pudding then you will absolutely love these popsicles/creamsicle. It won't be a bad idea to even serve it for breakfast on a super warm day.
What could be more exciting on hot summer days than some popsicles! Especially when it's healthy and you could enjoy it through out the day. It could be your kid's after school snack or your busy morning breakfast. It is as simple as yogurt with granola and fruits, just not in a bowl but frozen on a stick.
I would love to know if you tried any of these. You can tag me @playfulcooking in any social media. Happy Summer!