What could be more exciting on hot summer days than some popsicles! Especially when it's healthy and you could enjoy it through out the day. It could be your kid's afterschool snack or your busy morning breakfast. It is as simple as yogurt with granola and fruits, just not in a bowl but frozen on a stick.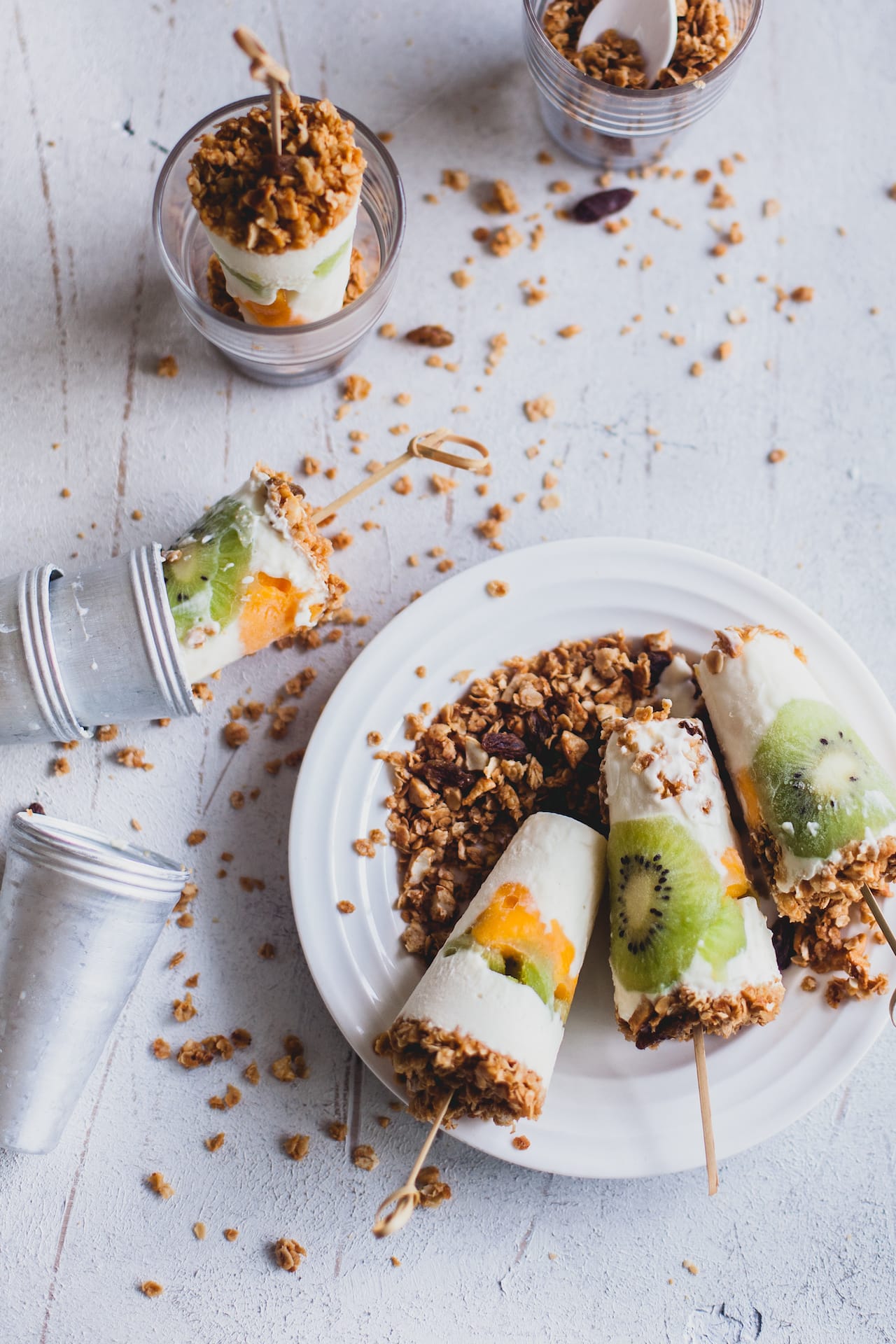 I had initially prepared these popsicles as part of recipe collaboration with Foodhall. My in-laws were in town at that time. They both avoid sugar as much as possible and learning there could be a healthy popsicle was quite surprising for them. The combination of creamy yogurt with fresh fruits in form of popsicles is always a treat, whether you blend the fruit or keep it in bite size. The addition of crunchy granola to the popsicle brings an interesting texture balance along with flavor.
These popsicles are so easy to make that you don't really need a recipe for it. You could use your favorite seasonal fruits and add more granola, if you like. You could also switch yogurt with thick coconut cream for a sweeter taste. However, if you are using yogurt, the key thing to remember is to use thick yogurt. If you are not able to find Greek yogurt, just hang whatever yogurt you can find in a cheesecloth and drain out any excess water.
Yogurt granola and fruit popsicles are just not a fun treat but also a pretty satisfactory means to fill your belly on the go.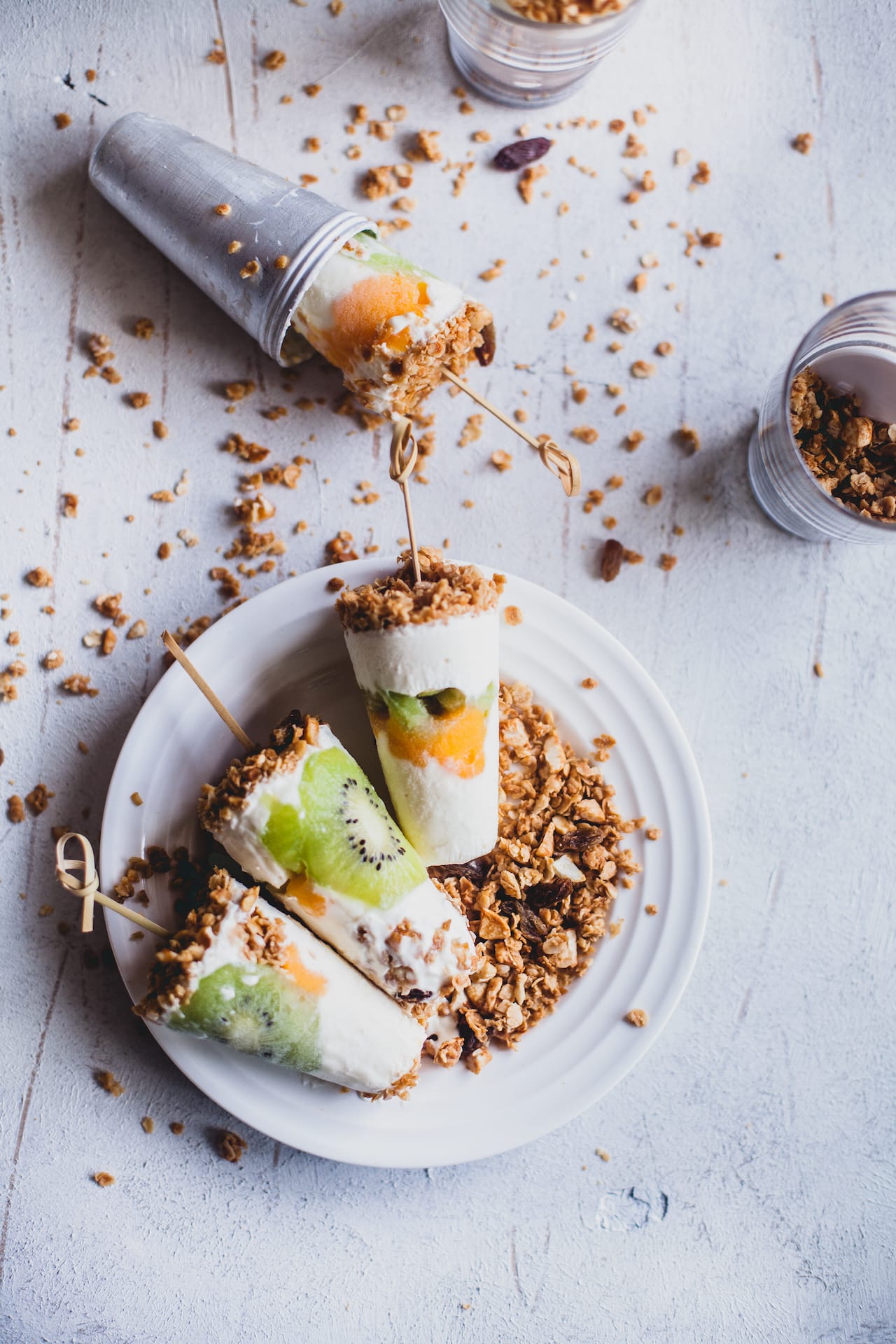 Yogurt Granola Fruit Popsicles
Ingredients
½

cup

rolled oats

5

tablespoons

honey

¼

cup

assorted nuts of your choice

(roughly chopped)

2

tablespoons

raisins

1

tablespoon

oil

pinch

of salt

500

gram

yogurt

1½

cup

chopped fruits of your choice
Instructions
To make the granola, add rolled oats in a mixing bowl with 2 tablespoons of honey, nuts, oil and salt. Give it a mix and layer it in a baking sheet. Bake at 150F for about 40 minutes, tossing every 15 minutes, until the color changes to golden brown.

Pour yogurt and honey into a bowl and whisk. Taste and add more honey or sugar, if you prefer it sweeter.

In a popsicle mold, pour a spoon of yogurt followed by a layer of chopped fruits, then more yogurt, some more fruits and finally, add some granola on top. Fill all the popsicle molds in the same order and allow it to freeze for a few hours.
Nutrition
Serving:
1
Makes 5 popsicles