What is summer without numerous ice cream treats and lazing on the beach! Living in Bangalore, experiencing sea and sand would mean taking a trip to some costal location. Couple of weeks back, we made an attempt and drove for 7 hours but sadly rain ruined it completely. We didn't even get to set foot on the sand, let alone lay there and enjoy the waves. So that plan was completely washed out. As for the ice cream treats, we have been indulging on lovely flavors when we eat out but I was not finding an inspiration to make one at home. Until I found the kulfi molds.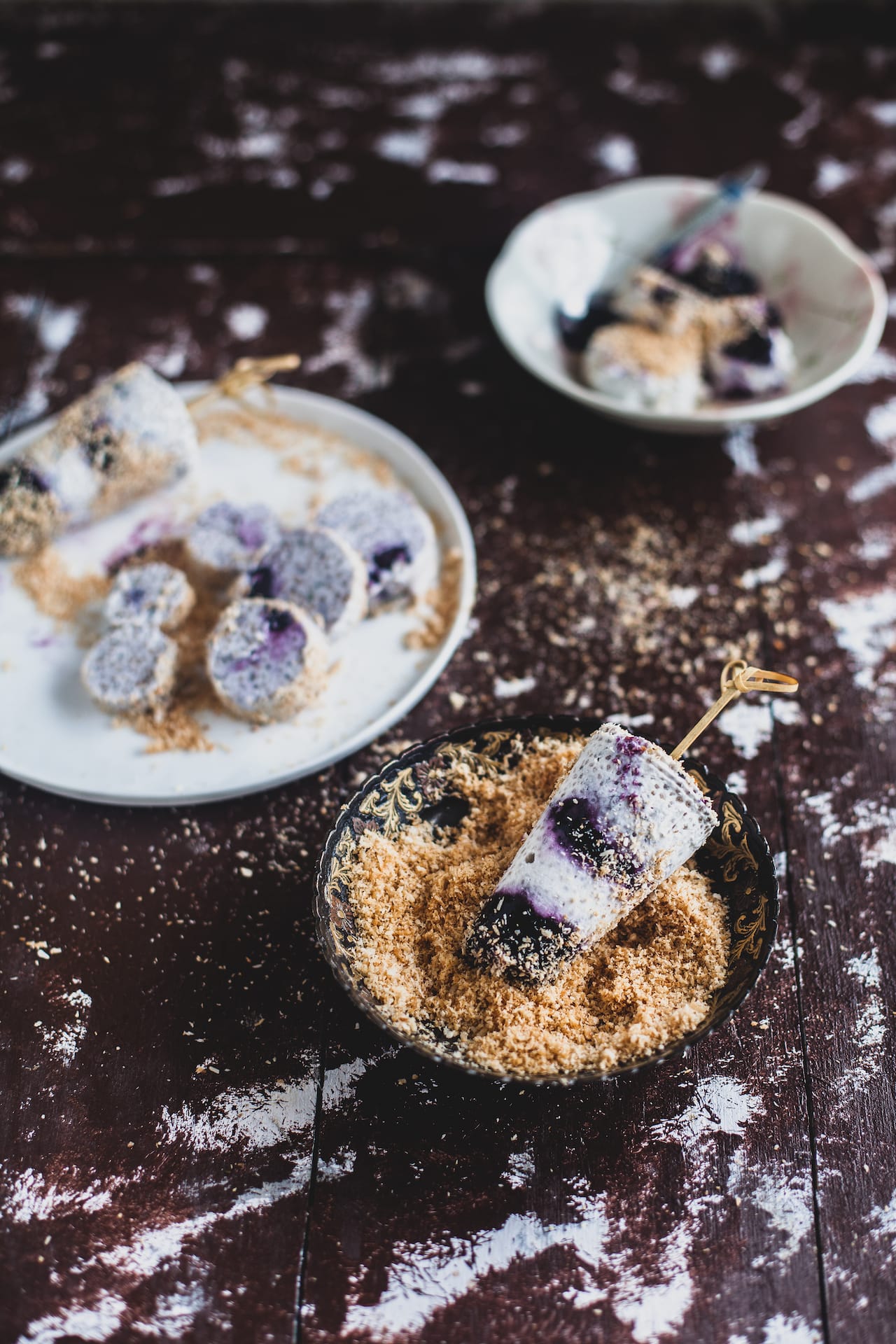 Kulfi is a very popular Indian dessert prepared with evaporated milk, flavored as per choice and then frozen in the molds. It took me a year to find these molds! And as expected, Arvind instantly requested for a classic kulfi that's rich and velvety. It's his all time favorite guilty pleasure. I will certainly share that traditional kulfi with you eventually. As for today, it's a healthy version of kulfi. One that you can even eat for breakfast, every day!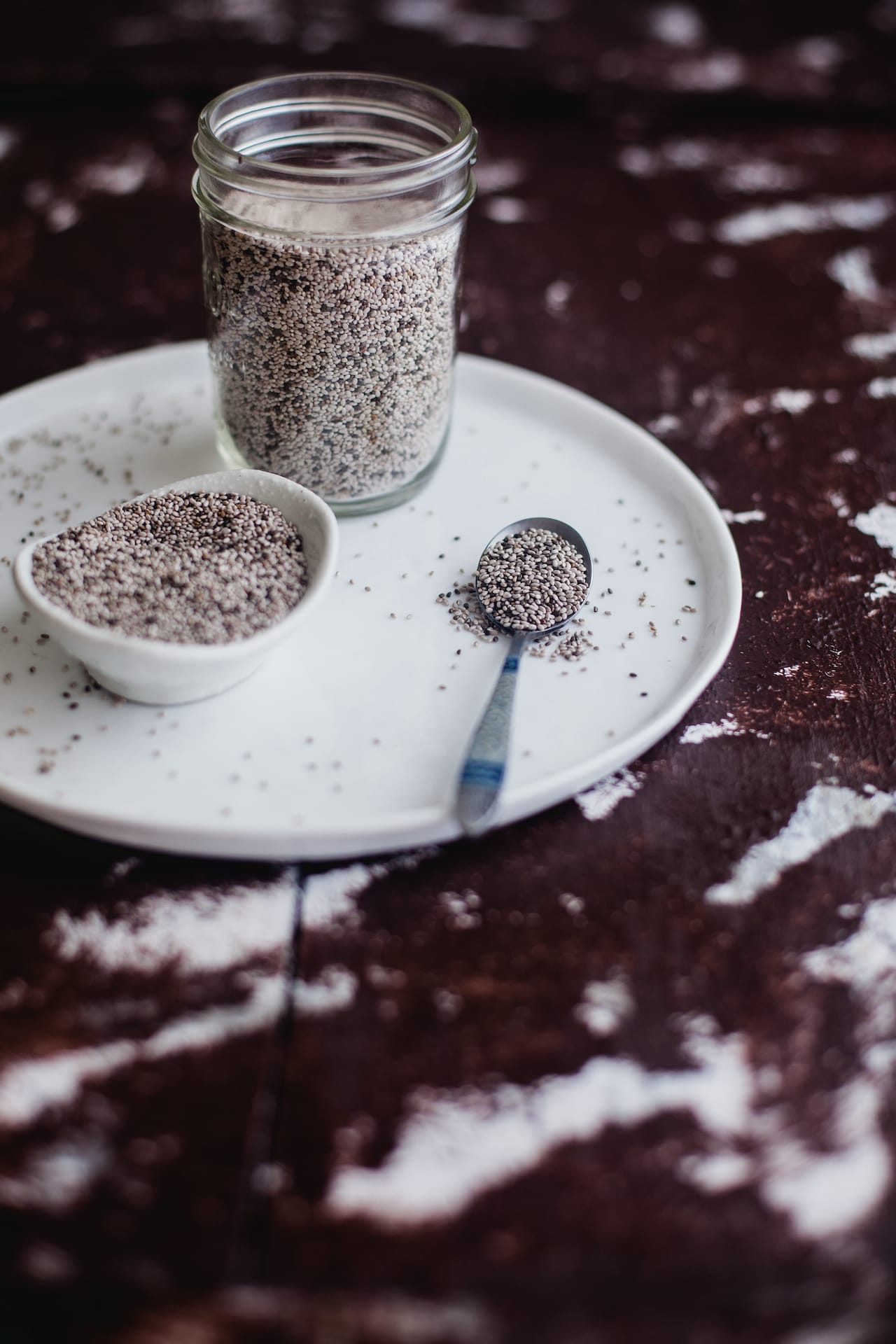 Keeping this month's Foodhall theme - Health and Wellness, chia pudding with coconut milk, topped with blueberry thyme compote sounded like a perfect pleasure. But then Arvind gave me this idea to freeze the whole thing in the kulfi mold. Clever, I must say. It worked and we loved it. And we had kulfi for breakfast without any guilt! Topping it with some pan-roasted coconut flakes made it extra special.
Coconut Blueberry Chia Kulfi
Ingredients
2

cups

coconut milk

¼

cup

chia seeds

1

cup

fresh blueberries

2

tablespoons

honey

few sprigs of fresh thyme

1

teaspoon

gelatin powder

¼

cup

dry coconut flakes
Instructions
In a bowl, mix coconut milk with chia seeds and few fresh thyme leaves. Cover and let it rest for an hour. The seeds should swell up and form into a pudding consistency. You could also let it rest overnight.

In a pan, drop the blueberries, ¼ cup water, few more thyme leaves and honey. Give it a mix and let it simmer for about 10 minutes. Sprinkle the gelatin powder and let it simmer for 5 more minutes. Once done, let it cool for a couple of minutes.

For the kulfi, you could either make a layer of the compote followed by a layer of the chia coconut pudding or mix it together and pour in the mold.

It's important to make the mold stand straight while freezing. So use egg containers or tiny jars or tiny bottles, whatever you can find around the house. Once the molds are in the freezer for 30 minutes, take it out and put the sticks in the center of the mold. Put it back in the freezer and let it freeze for at least 4 hrs.

To take the kulfi out of the mold, soak the mold in hot water for a few seconds, gently pull the sticks and the kulfi should come out clean.
Nutrition