I am Kankana and I live in sunny California, USA. I am a food and lifestyle photographer, videographer and cookbook author! Playful Cooking is my culinary space, where I share my love for food and photography.
I am married to the sweetest guy I ever met, Arvind. He is obsessed with technology, and it makes me super happy to say that he designed my blog. In March 2014, we had a precious little baby boy, Avyan and life has been quite a roller coaster ride since then.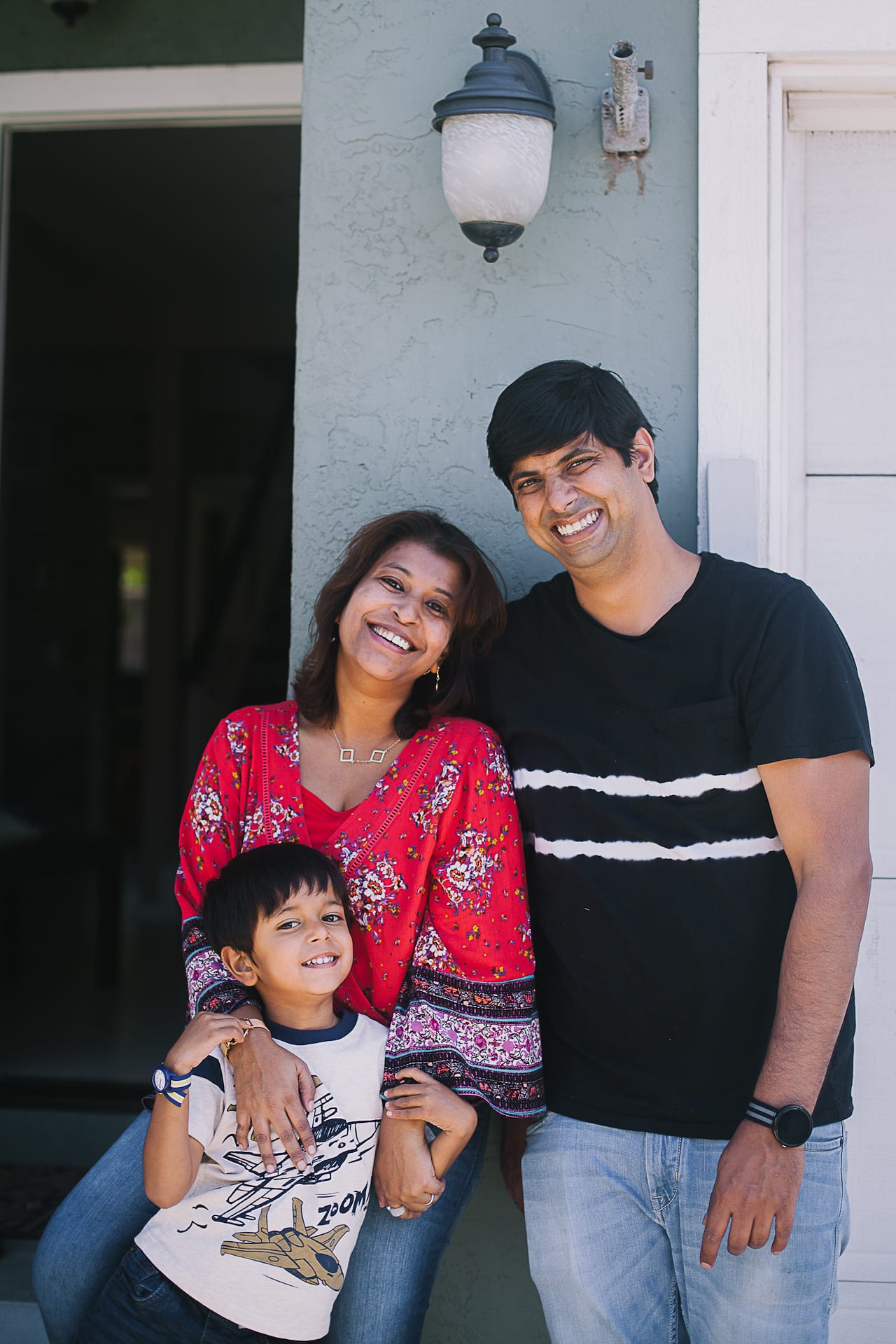 I grew up in a family where everybody loves food, everybody knows how to cook and when we all gather together, there is always a lot to eat.
As a kid, I used to spend time playing in the backyard with my brother than learning how to cook alongside my mom or grandma. My craving for food started at a much later stage in life, when I was traveling a lot for work.
Visiting those different places, meeting new people, eating together with them and sharing stories did some kind of magic to my appetite. Eventually, I surprised my family and myself when I realized that cooking was the stress-buster I was looking for!
What you will find here
I started the blog in 2011 with the name 'Sunshine and Smile'. It was mainly to jot down my cooking ventures as I started my married life. After a couple of years, we decided to rename it to something that fits my cooking style. And so in April 2013, we started with a new domain and a new name, 'Playful Cooking'
Being a Bengali married to a North Indian, you will find a lot of both Bengali dishes and North Indian dishes. We love eating different varieties of food from all across the world and sometimes, I get excited to make some fusion food too. So you can expect food for all kind of taste bud!
Fuss free, easy, and quick cooking defines my recipes. I like to play with flavor, fuse different cuisines occasionally and have fun while cooking. If a dish or a drink made our belly happy and if it's something I would like to pass on, it would appear here, sooner or later.
Recipes are explained in details with beautiful food photos, recipe videos and step-by-step photos.
I am a freelance Food Photographer
I am a self-taught photographer, and it all started along with the blog. Furthermore, I learned food photography, food styling and editing by reading several articles and watching a lot of videos.
It all started as a hobby, and then eventually my work started to get featured in big websites, like Shutterstock, and now I work with different food brands to create contents for them.
FAQ:
Who designed your blog?
It makes me super happy to say that my husband, Arvind, designed the blog.
Do you do product reviews/giveaways/sponsored posts?
I normally don't do reviews or giveaways, unless I genuinely like the product. I definitely do sponsored posts and you can email me to know the rate.
What kind of camera and lenses do you use?
I use Canon 5D Mark II with either 50mm f/1.4 prime lens or with 24-70mm f/2.8 zoom lens.
Do you do sell your photos?
Yes! You can contact me via email for the rates.
Do you do freelancing work?
Yes! I do both recipe development and food photography. Please email me to know the rates.
COPYRIGHT
The blog has been designed by Arvind and he spent multiple weekends creating this beautiful look. Every detail on this blog is a copyright of Playful Cooking. It's not good to use someone's work without his or her permission. Lot of time and effort goes in creating what I share here. So, please respect that and give credit to my work!