With summer in full swing, berries have overcrowded the market and with the temperatures shooting high, Instant Berry Kulfi sounds like a perfect happiness to the belly. Kulfi is every Indian's guilty pleasure. Restaurants tend to get a frown face from the customer if the menu doesn't end with kulfi. Be it wedding, birthday party or a causal family gathering, ending the meal with this milk based, eggless creamsicle is everybody's favorite ritual.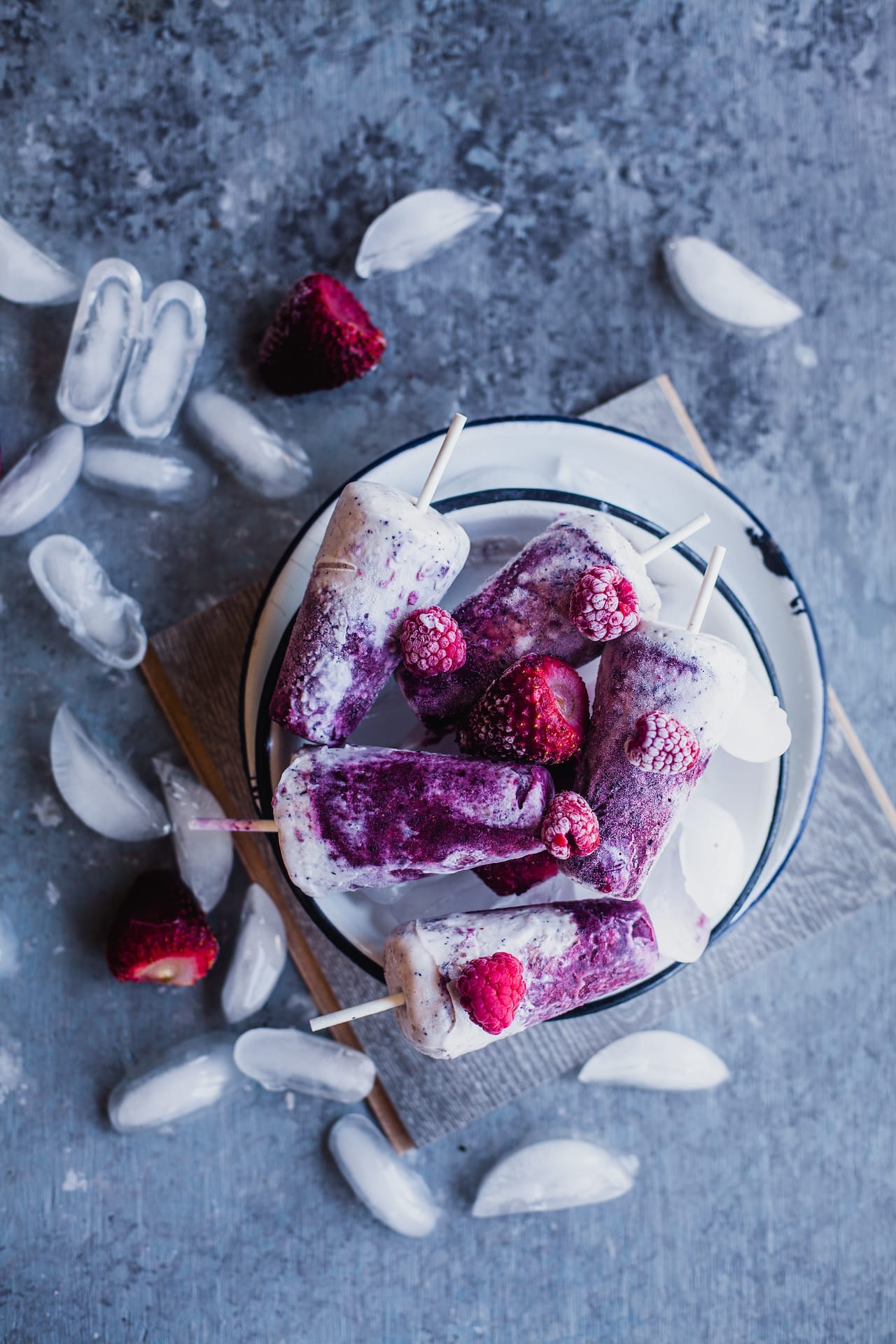 An authentic kulfi recipe requires reducing the milk for a couple of hours until you get that thick cream-like consistency. It is then finally sweetened with sugar and then flavored with cardamom powder. No churning. Just pour in a steel container or paper cups and let it freeze. It's that simple!
Of course, if you look for kulfi recipes, you will find various different ways to prepare kulfi. Some like to add solid milk (Khoya) and some prepare it with condensed milk. There is no right or wrong way to prepare this summer treat. And as for flavor, there are no limitations either.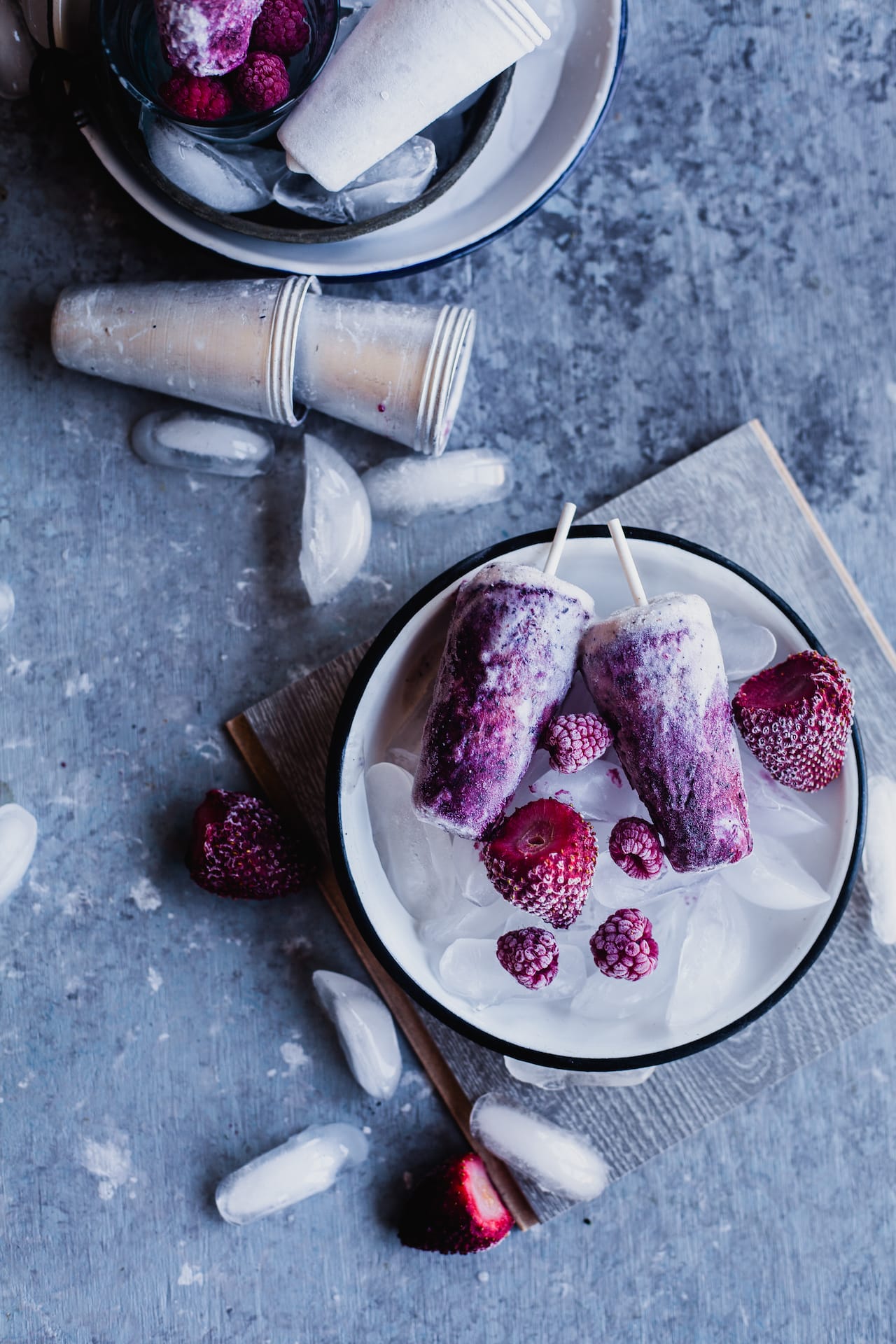 The Kulfi recipe that I am sharing with you today is an Instant version. Sometimes, you need this kind of recipes in your life, especially if standing by the stove for long hours is not your thing. This instant kulfi just needs a quick blend and then freeze to set. I didn't use any sugar since the condensed milk is rich and sweet enough. I did add some maple syrup while blending the berries, just for that perfumy flavor.
Instant Berry Kulfi (Eggless Berry Creamsicles)
Ingredients
½

cup

assorted berries

1

cup

condensed milk

1

cup

heavy whipping cream

1

tablespoon

maple syrup
Instructions
Put the berries in a blender along with the maple syrup and give it a mix. Once done, divide the mixture evenly to fill bottom part of 6 kulfi/popsicle molds.

Pour condensed milk and heavy whipping cream to the same blender. Give it a whisk and pour it on top of the berry mixture in the molds. Allow the kulfi/popsicle molds to freeze for 30 minutes.

Take out the kulfi/popsicle molds and insert a stick in the center of each of the mold and let it freeze completely. It should take 5 hours to set completely.

To release the kulfi from the mold, take a glass of warm water and dip the mold carefully by holding the sticks. Then, grip the mold tightly and pull the kulfi out. If the weather is warm, it should happen without much effort. If it's cold, then you might have to dip the mold in warm water a few times.
Nutrition