My day-to-day schedule is busy and boring at the same time. It does get quite monotonous. There are several moments when I get so frustrated or sleep deprived and I am always tired. Then something amazing happens, making every bit so worth it. Like the Mothers Day weekend, which could have been a typical lunch out weekend, but it twirled into quite an action-packed one.
First, we gave our boy a much-needed haircut. His first! As much as we loved his muddled hair-do, it needed trimming. As expected, he freaked out, there were some tears and he was not agreeing to the idea. Thankfully, we didn't ruin it and I bet his neck thanked us big time. It looked neat and he suddenly looked much taller. I noted down the date in his baby book. While we thought that was quite eventful, what we didn't know was that the mini person had a plan to make the weekend double momentous.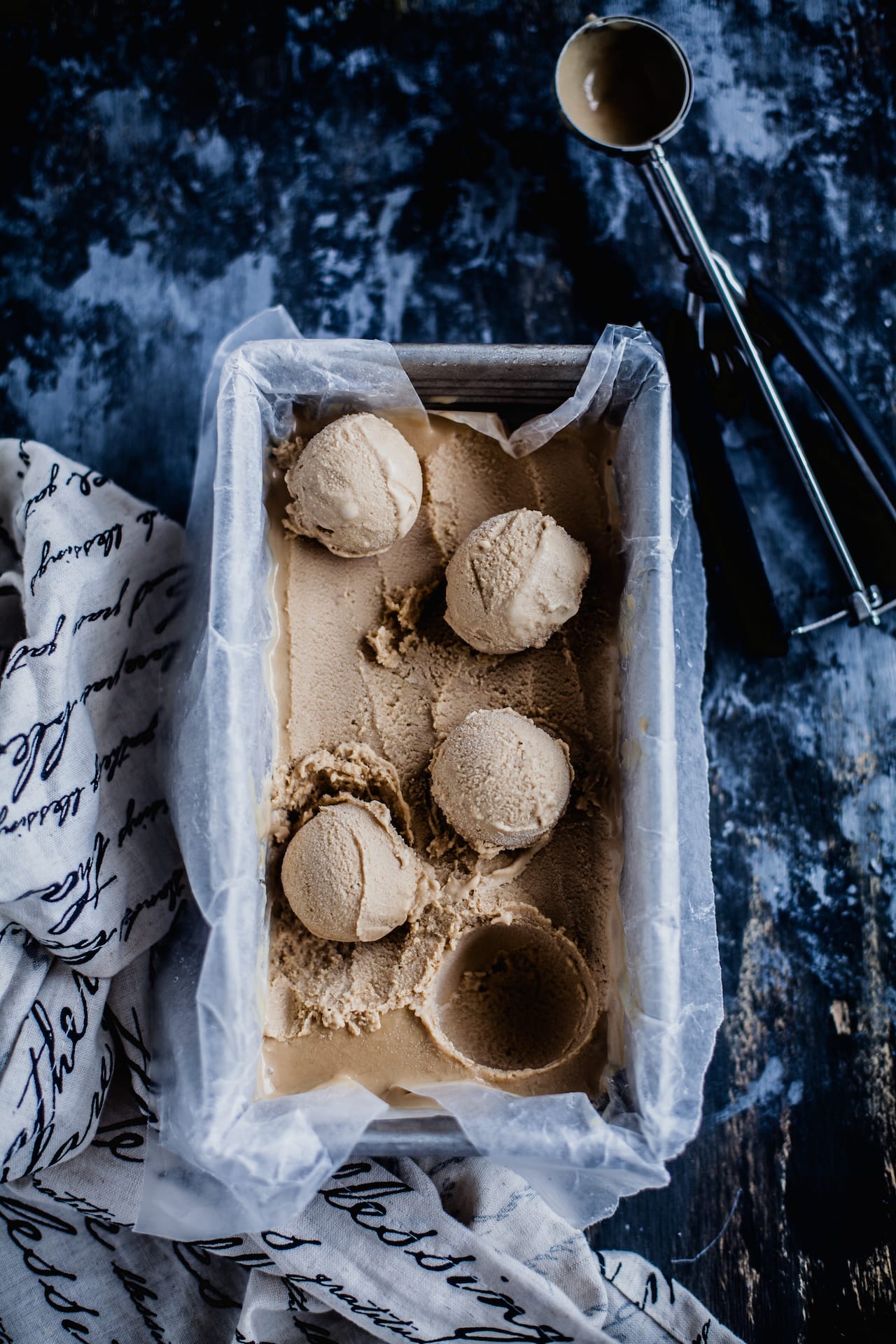 Later in the evening, he was playing with the alphabet blocks, laughing and clapping in between. We were doing our usual everyday stuff. After a while, he stood up and I thought he got bored. He looked at me and very carefully took a step forward, hand stretched out towards me. He was without any support! I couldn't believe it, is it happening? He then took two more wobbly steps, sat down, stood up and few more steps. Well, it had to happen soon and yet, we were in utter shock! We couldn't stop smiling. Our baby was taking his first baby steps. It continued for a long 20 minutes. The feeling is hard to explain, so proud of our boy. We were so happy, took numerous videos, photos and called our parents.
Gosh, he is growing too fast.
The next morning however, he forgot and took couple hours to remember what he learnt last night. Hilarious!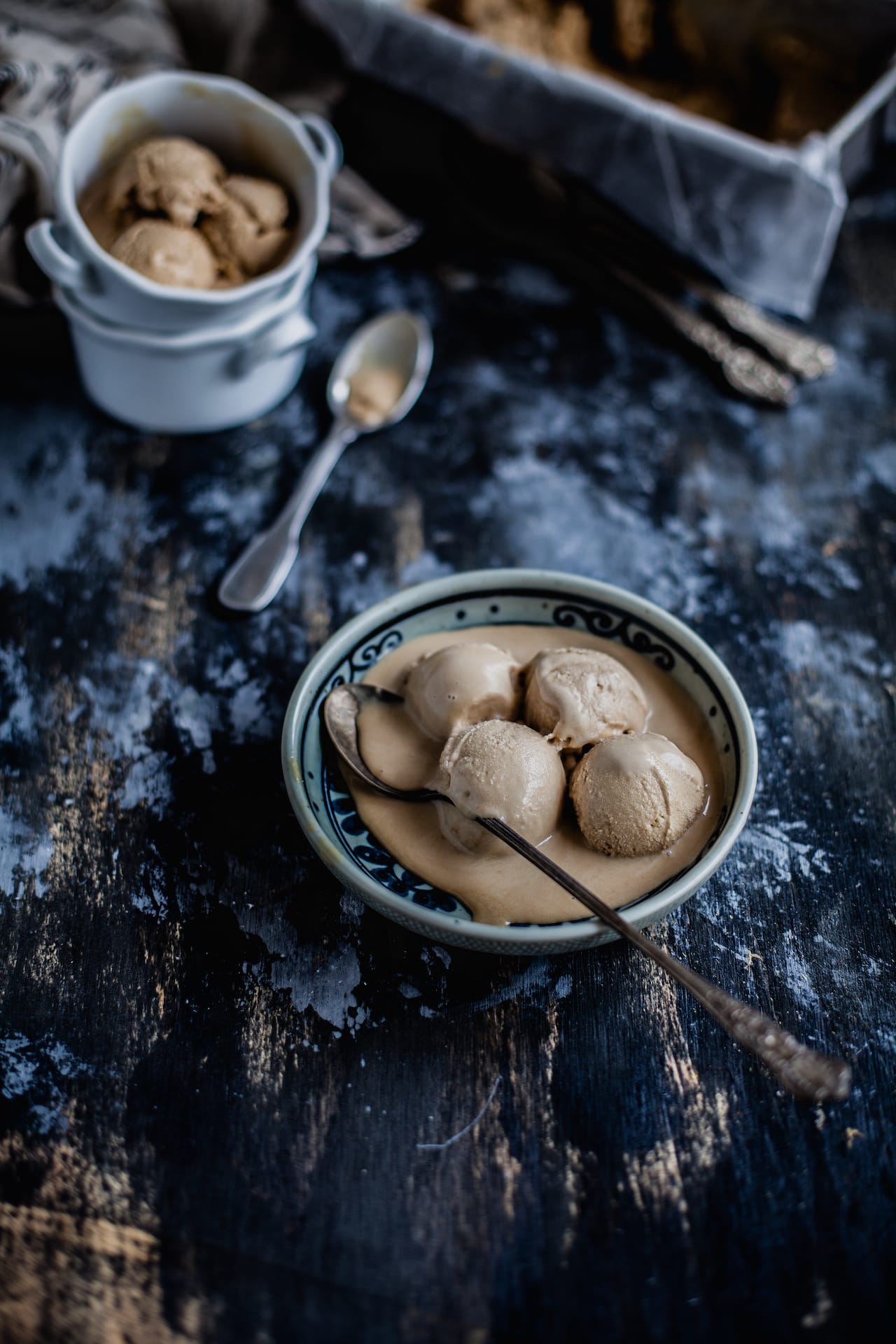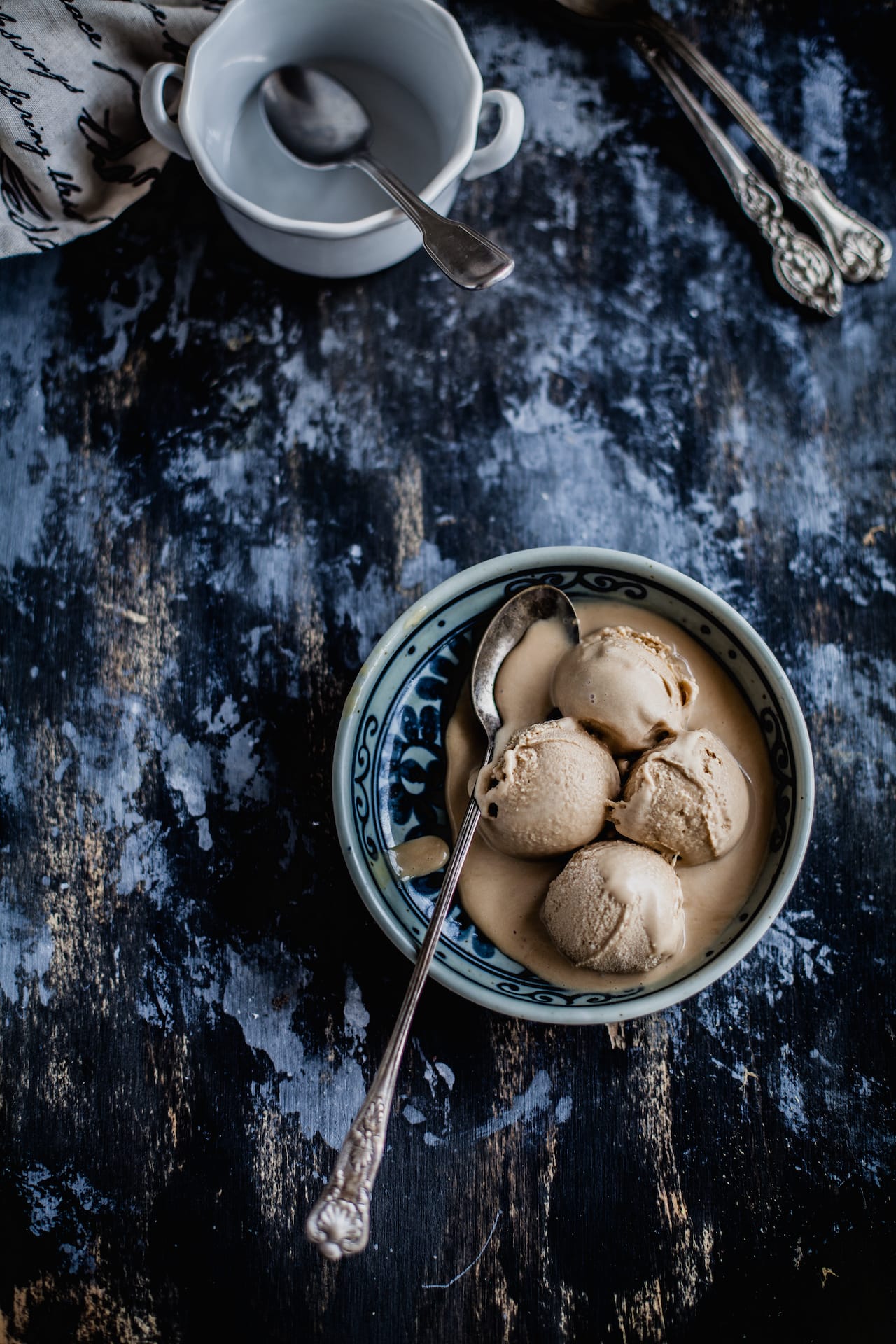 That weekend will remain special to us and I am sure we will share the story several times in future over a cup of tea or a bowl of ice cream.
Ever since my mom got us the massive amount of date palm jaggery from Kolkata, Arvind has been asking me to make the ice cream. Last year at this time, we were with my parents in Kolkata and that's where we tasted date palm jaggery flavored ice cream for the first time. It was so good that even I couldn't stop licking the bowl clean. In case you didn't know, I am not much of an ice cream lover. I know, weird! So, after preparing rice pudding with that special jaggery several times, I figured it's time to make the ice cream before the jaggery gets over. And what better day than last weekend, a celebratory treat for the family.
Date Palm Jaggery Ice Cream
Ingredients
2

cups

cream

1

cup

whole milk

4

egg yolks

½

cup

jaggery

(I used date palm, but you can try any other flavor)
Instructions
Whisk egg yolk in a bowl until smooth.

In a saucepan, pour cream, whole milk and bring it almost boil.

Pour ¼ cup of warm cream from the saucepan to egg yolk, whisking at the same time.

Next, pour the egg mixture back to the saucepan. Put it back on stove, add jaggery, mix well and let it simmer for 5 minutes or until it looks thick like custard.

Once done, let it cool completely at room temperature and then refrigerate it overnight.

Finally, churn it in the ice cream machine.
Notes
The jaggery that I used was in liquid form. If you choose to use a different kind of jaggery that is solid, just grate it and then add it to the custard.
Nutrition