When I started my blog several years back, little did I know that one day it will be my job or it will make me an author or that one day, I will have my pantry kits in the market for people to buy and enjoy fuss-free cooking! I am EXCITED to announce that now I have paired with Global Belly to create easy to cook pantry kits. And it is ready now for you to buy. To start with, we have Kosha Mangsho (Spiced Mutton Stew Bengali Style), Bashanti Pulao (Bengali Sweet Saffron Rice) and Rajma!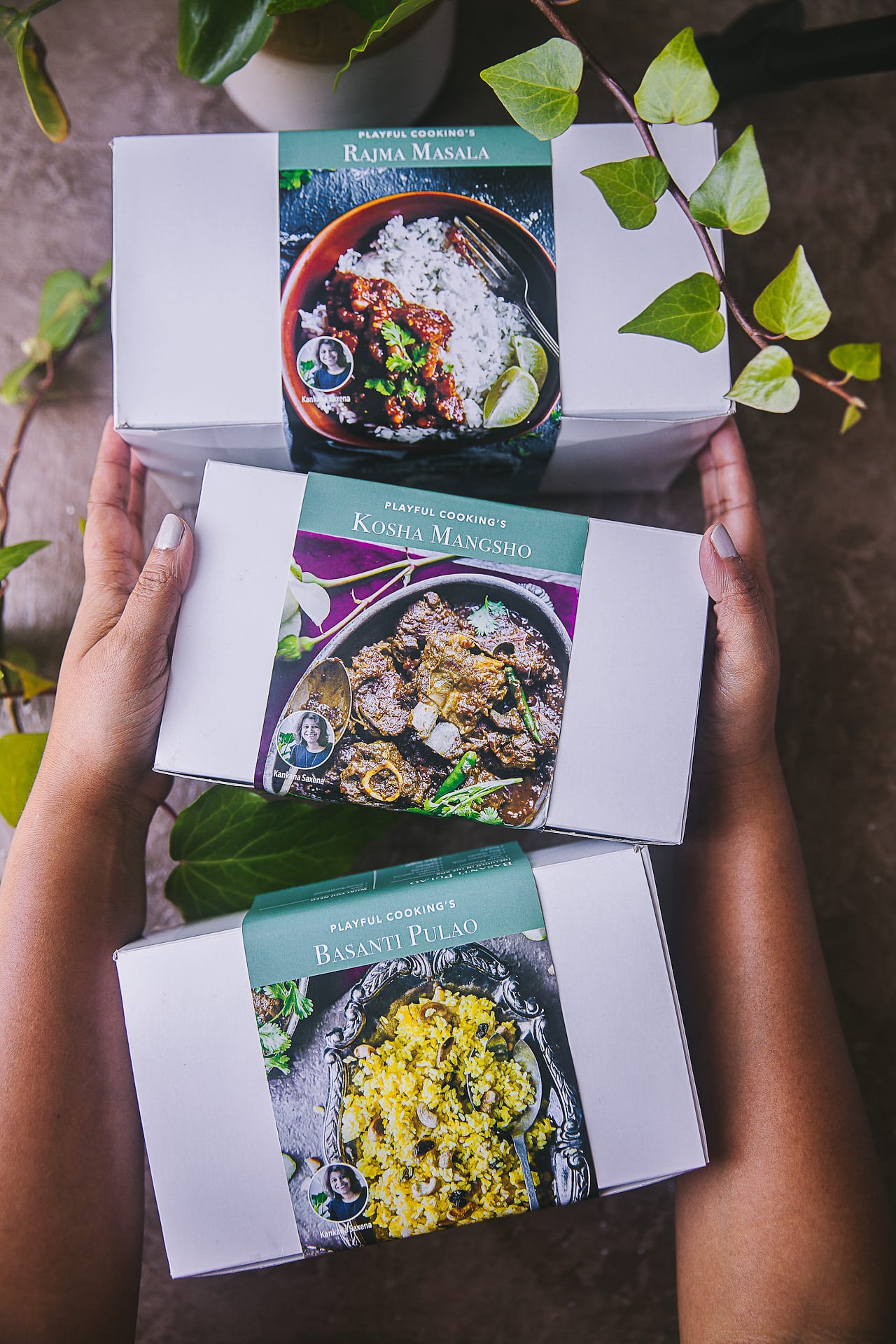 Working with Global Belly and who are they?
Global Belly is a marketplace started by two amazing, ambitious women and they create cooking kits for people to enjoy home cooked meals with ease. They take everybody's favorite dish and make it easy to cook with perfectly measured ingredients and neatly written recipe card, all packed in small handy pantry kit. In their website, you can find a lot of Indian and Thai dishes plus other recipes and baking kit as well.
In the past, I have worked with them photographing their Thai cuisine dishes and had a blast. The dishes were absolutely delicious. And now, you can order Playful Cooking Pantry Kits in their website too. This is an exciting partnership!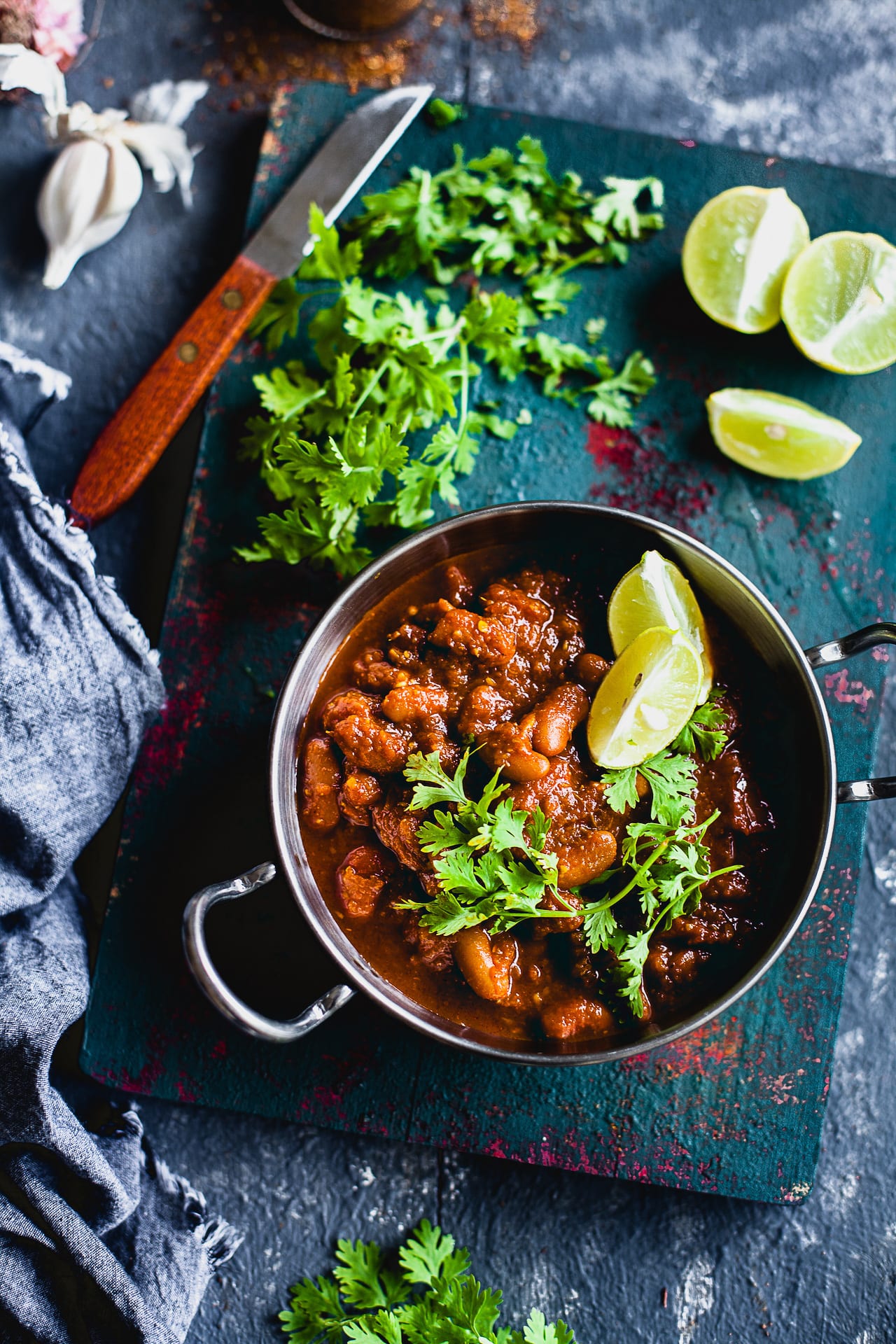 My two favorite Bengali dishes are Kosha Mangsho and Basanti Pulao. These two pair beautifully and makes an amazing feast!
KOSHA MANGSHO
Kosha Mangsho is a quintessential Bengali stew. You would typically prepare the dish using goat meal. The term "kosha" comes from the word "koshano",which is a method of slow-cooking with loads of spices to create a velvety gravy.The rich spiced gravy with juicy tender meat or vegetables is every Bengali's favorite Sunday meal!
This delicacy is often enjoyed with Basmati rice or better yet Basanti Pulao, a sweet saffron rice. Slow-cooking is essential to the dish however you can definitely choose to pressure cook the dish. If you slow cook make sure to use a thick-bottomed vessel like a Dutch oven.
Recipe boxes are completely shelf-stable and include VEGAN pre-portioned spices, herbs, lentils, rice, and other ingredients.
What you'll need at home: 1.5 lb. protein or 2 lb. vegetables, 1 lemon, 1 onion, 1 tomato, 4 garlic cloves
Kosha Mangsho is incomplete without Bengali Gorom Moshla and you will not find this spice mix at any store. We always make this at home so when you buy the pantry kit, it will have specially prepared Bengali Gorom Moshla too.
BUY THE PANTRY KIT FOR KOSHA MANGSHO
If you are a VEGETARIAN, you can still use the Kosha Mangsho pantry kit and prepare it using vegetables. The recipe card has a special cooking chart to help you with that.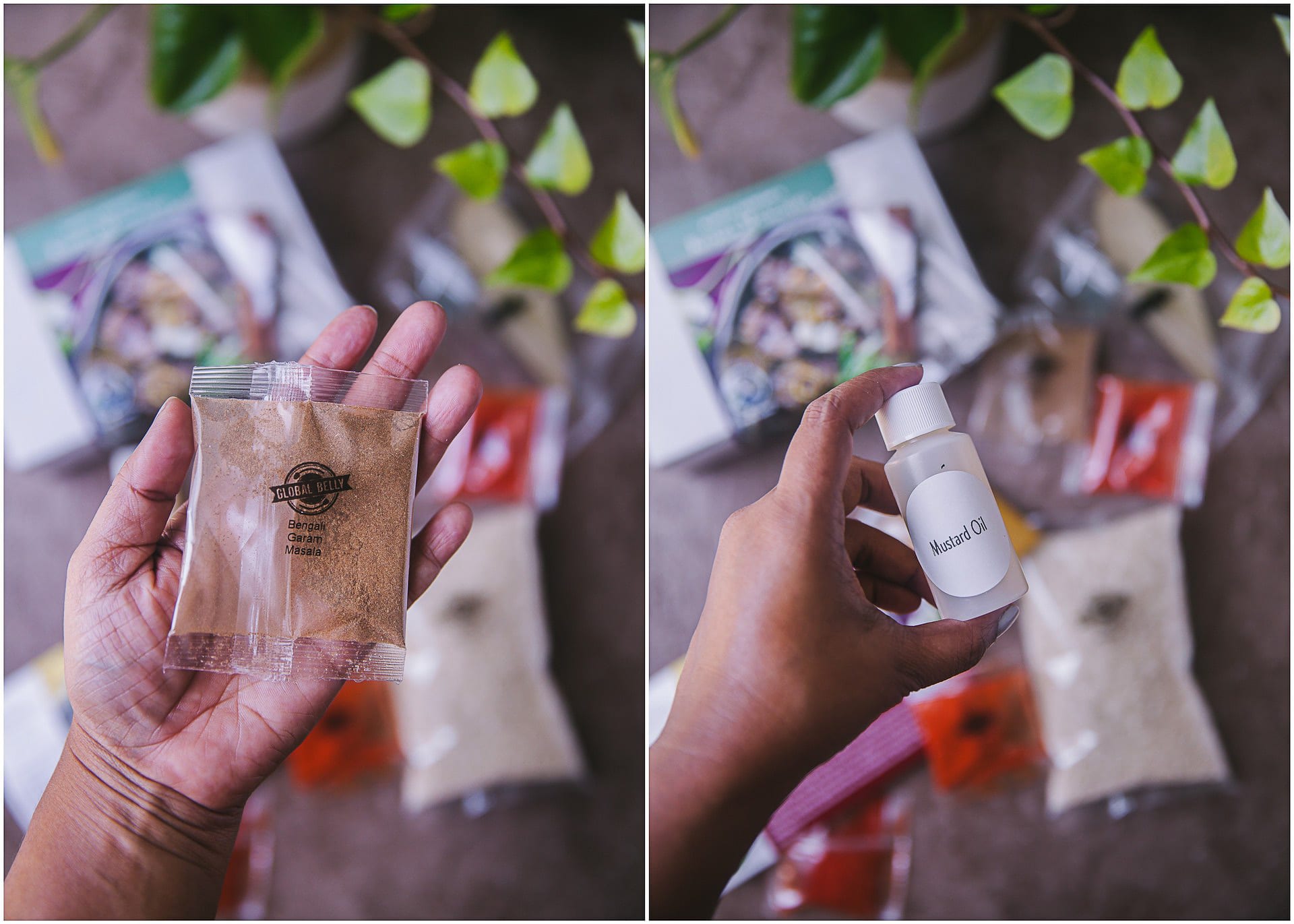 BENGALI BASANTI PULAO:
Bengali "Basanti" Saffron Pulao, also known as Mishti Pulao (Sweet Pilaf), is a quintessential dish during celebrations. Bengalis love their rice, be it lunch or dinner, and during the festive season plain rice is uplifted with fragrant saffron,whole spices, nuts and raisins.
A little sweet, salty and aromatic Basanti Pulao is a pleasure for your taste-buds and is best paired with a traditional Kosha Mangsho, or any spicy and rich stew or curry.
Recipe boxes are completely shelf-stable and include VEGAN pre-portioned spices, herbs, lentils, rice, and other ingredients.
What you'll need at home: Salt, ghee/butter/oil
BUY THE PANTRY KIT FOR BANSANTI PULAO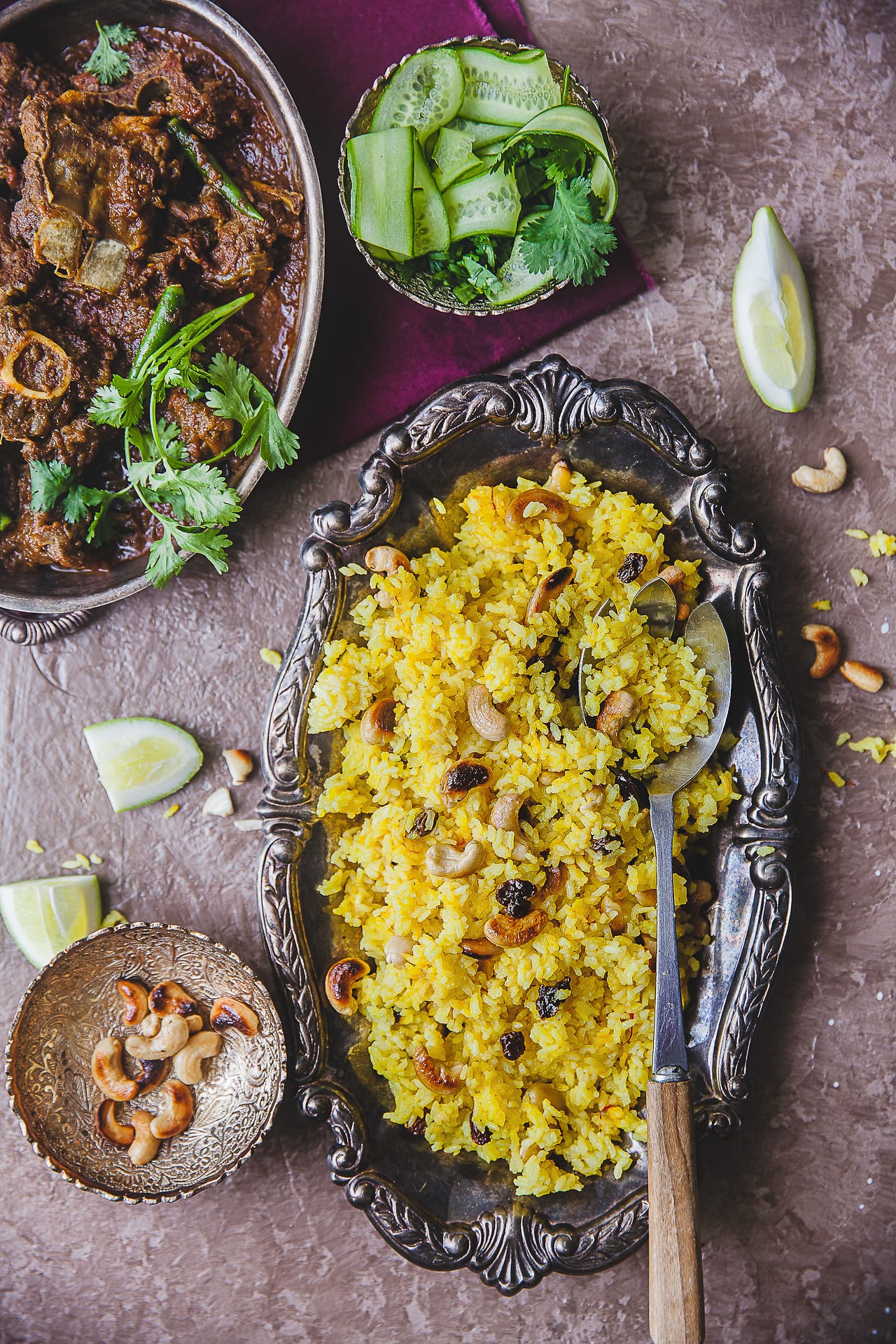 RAJMA MASALA
I didn't grow up eating Rajma Chawal but marrying a North Indian guys made me fall in love with the dish. I felt extremely happy to pick one of his favourite dish in my pantry kit plan.
Rajma is a dish popular in the northern state of Punjab. Rich in fiber, fat-free protein and folate, kidney beans are among the healthiest legumes. It is combined with spices that are typical to Punjabi cuisine, like cumin, coriander and garam masala. This dish is as vibrant in flavor as it is healthy for you. So ladle up on this guilt-free meal that will warm your soul even on the cloudiest of days.
Recipe boxes are completely shelf-stable and include VEGAN pre-portioned spices, herbs, lentils, rice, and other ingredients.
What you'll need at home: Onion, garlic and ginger (optional)
BUY THE PANTRY KIT FOR RAJMA MASALA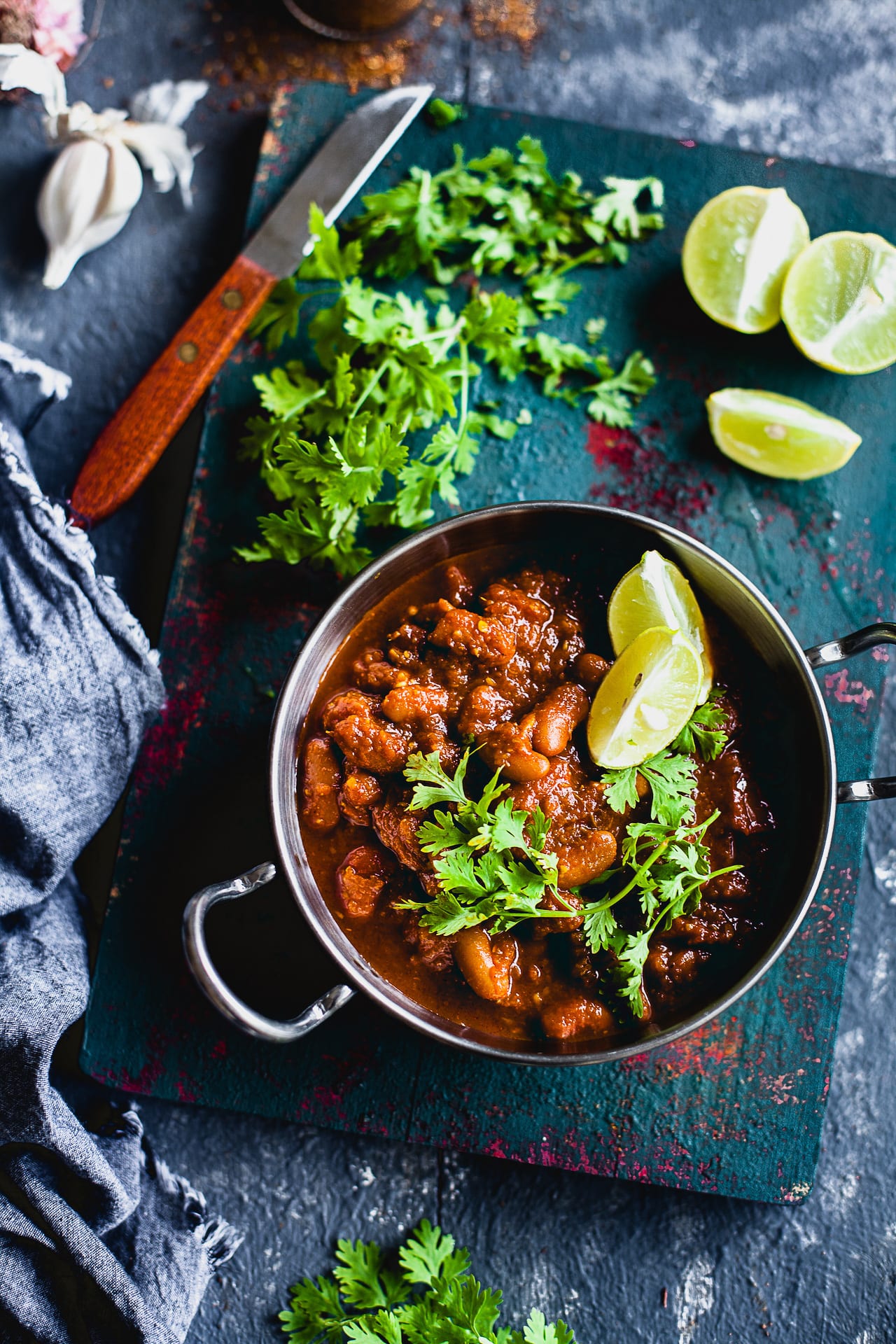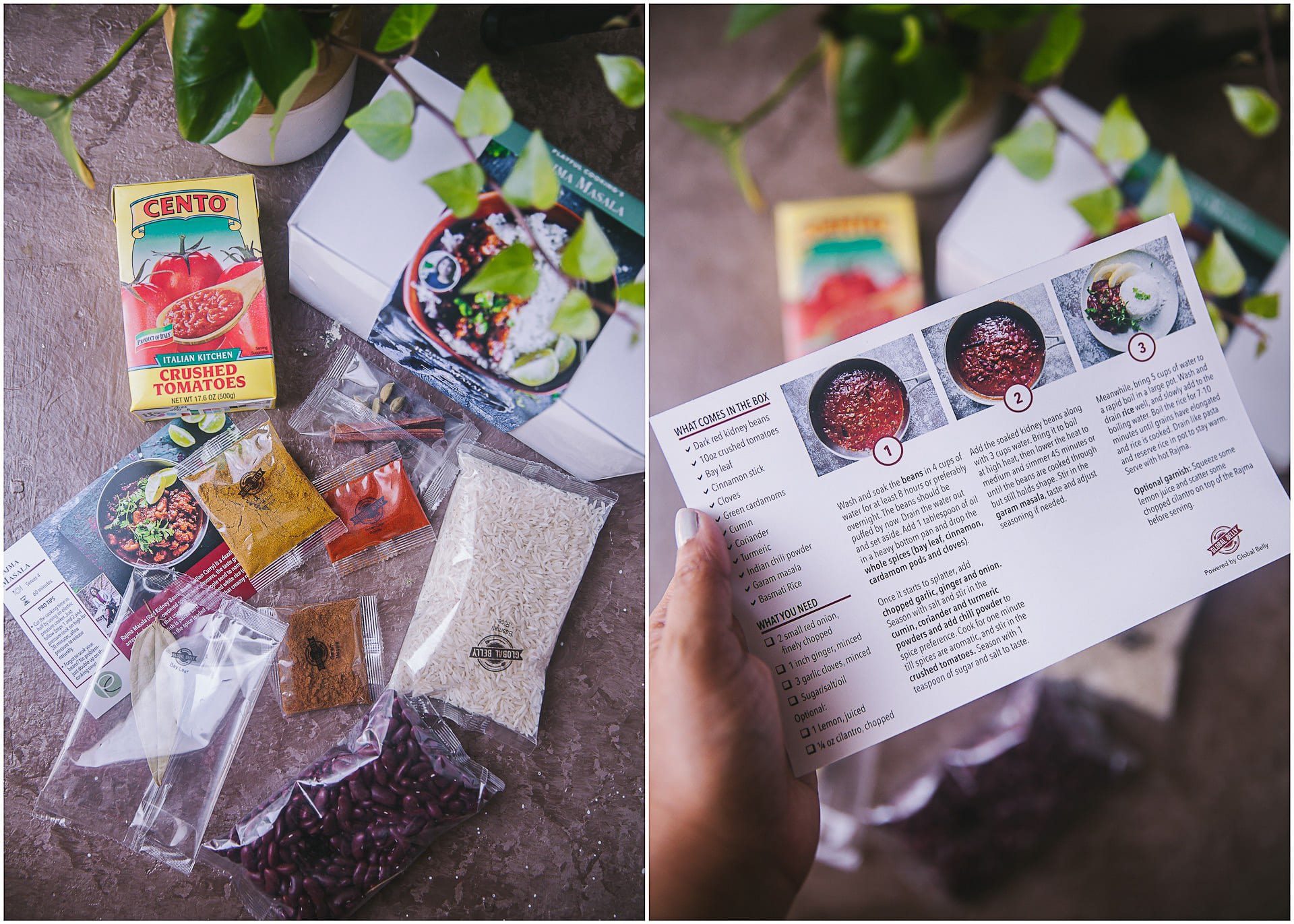 What to expect in the Playful Cooking's Pantry Kits
Neatly packed shelf stable products in small bag along with a detailed recipe card, all packed in a box. The pantry kit doesn't include anything perishable which makes it easy to store for several months.
The recipe card will have details steps including photos to give you a clear idea. Based on the recipe, you can expect the card to include a separate cooking chart. The cooking chart will mention cooking time based on the protein or if you are using vegetables (You can find that in my Kosha Mangsho Pantry Kit).
We have tested all the spices and perishable items that are included in the box and they are of high quality.
Details on the Recipe Cards of Playful Cooking's Pantry Kits
You will find easy to follow recipe steps divided into just 3 sections therefore it will not feel overwhelming.
Serving Size
Cooking Time
Pro Tips
Ingredients included in the box
Ingredients you need to buy
Special cooking chart based on certain variations
Most importantly, make sure to read the recipe card in detail before you start cooking.
Information you need to know about their shipping
All items ship within 1-3 business days.
All products ship nationwide. They are working on International Shipping.
Shipping is free for all orders over $35 otherwise it's a flat-rate of $7.99.
I am excited for this partnership and it is always fun working with them. These pantry kits will make you happy and the recipes are delicious.