After last year's successful First Camping Experience, we knew that we wanted to go back this year for Camping in Yosemite! But things were a little uncertain at the beginning of the year and we didn't get to book a site. Then, we got lucky at the last minute as my cousin had booked a couple of camping sites and we could join them. To be honest, camping is not my happy break from daily routine. It's not exactly comfortable sleeping in the tent and waiting in line to take a shower! But, once a year, I do look forward to this and eventually, I may be able to let go of shower too for a couple of days!
There are several camping sites, but I don't think anything of that can beat the beauty of Yosemite. Beautiful mountains, hiking trails of different kind, clear blue star filled sky and the woodsy scent of the pine trees.
Key Notes: Camping in Yosemite!
There are multiple camping sites in Yosemite, but they all get booked within minutes after the sites are released for reservation.
There are some first-come, first-served sites too but you need to arrive early to mid-morning to be lucky enough to get a site.
Each standard camping site allows six people (including kids) and you need to plan accordingly.
The camping sites doesn't have shower, but you can walk or bike to the Curry Village for shower facilities.
Yosemite is a bear county. So, make sure not to keep food/toiletries items or any scented items in your car. There is a bear box at every site that is big enough to accommodate everything.

What are the different campgrounds in Yosemite?
North Pines Campgrounds
Upper Pines Campgrounds
Lower Pines Campgrounds (this is where we stayed both the times)
Camp 4
Tents and Cabins at Half Dome Village: This is best for people who want to enjoy camping without carrying the tents and other equipment.
Wawona Campgrounds
Summerdale Campground
Indian Flat RV Park
Hodgdon Meadow Campground
Tuolumne Meadows Campground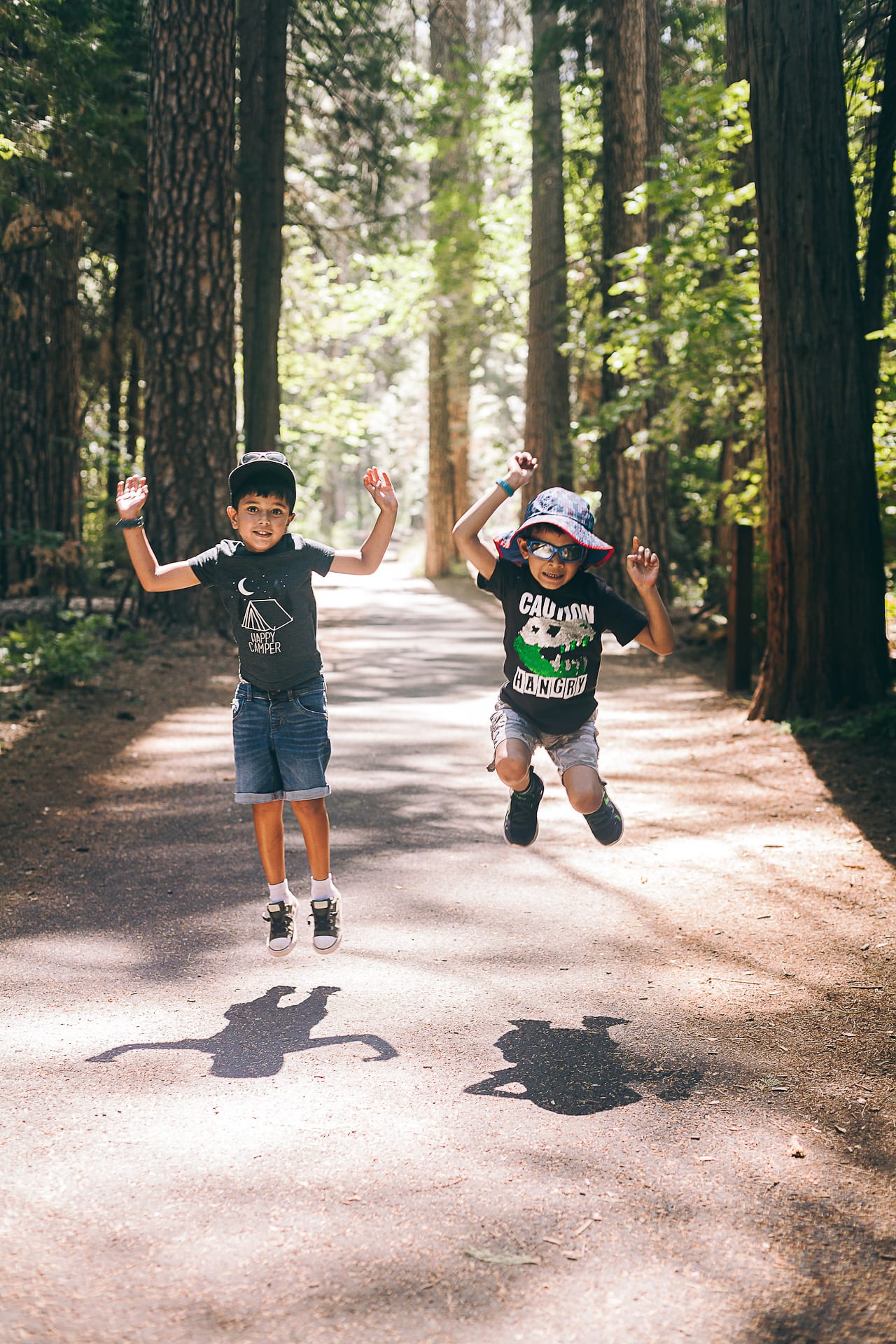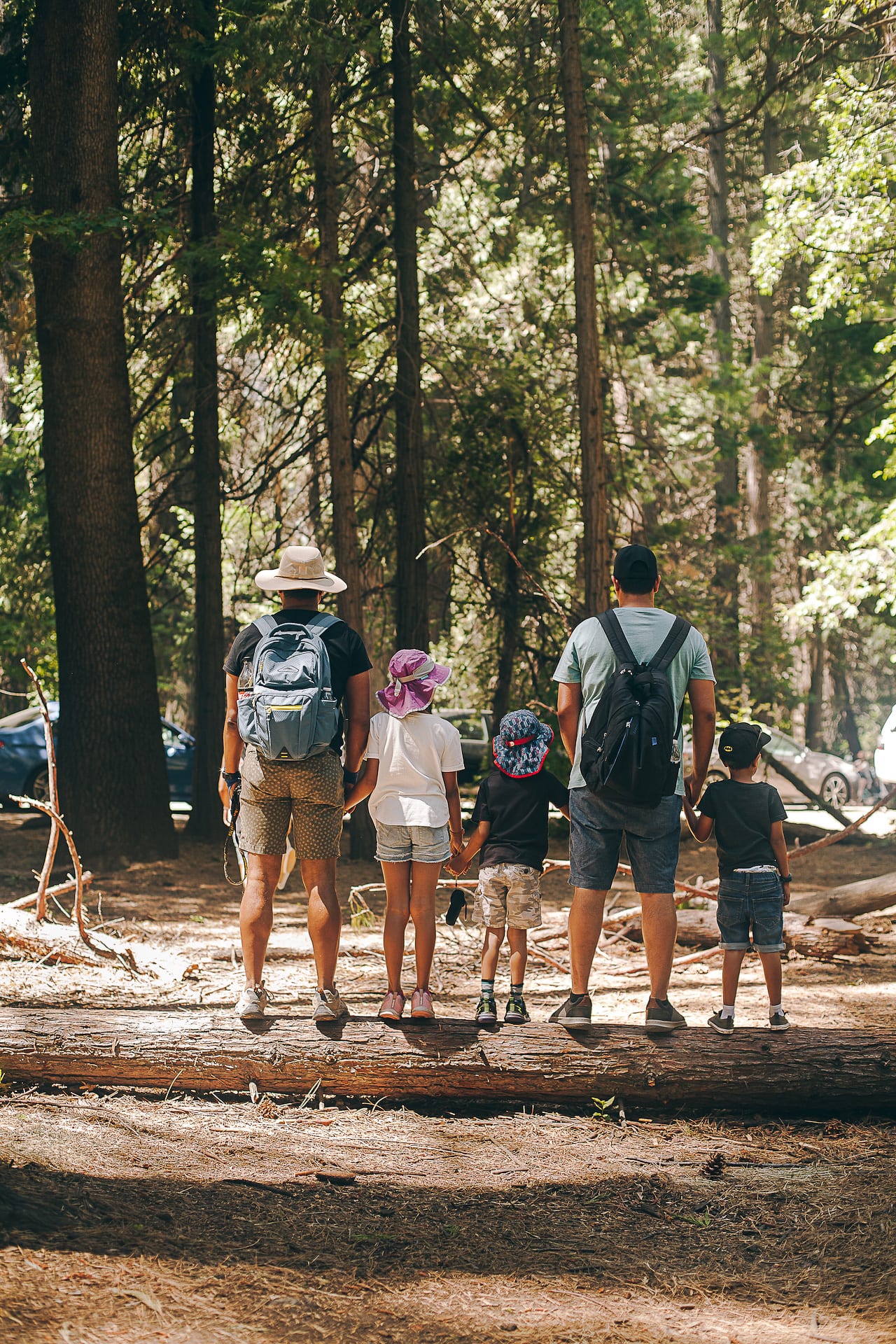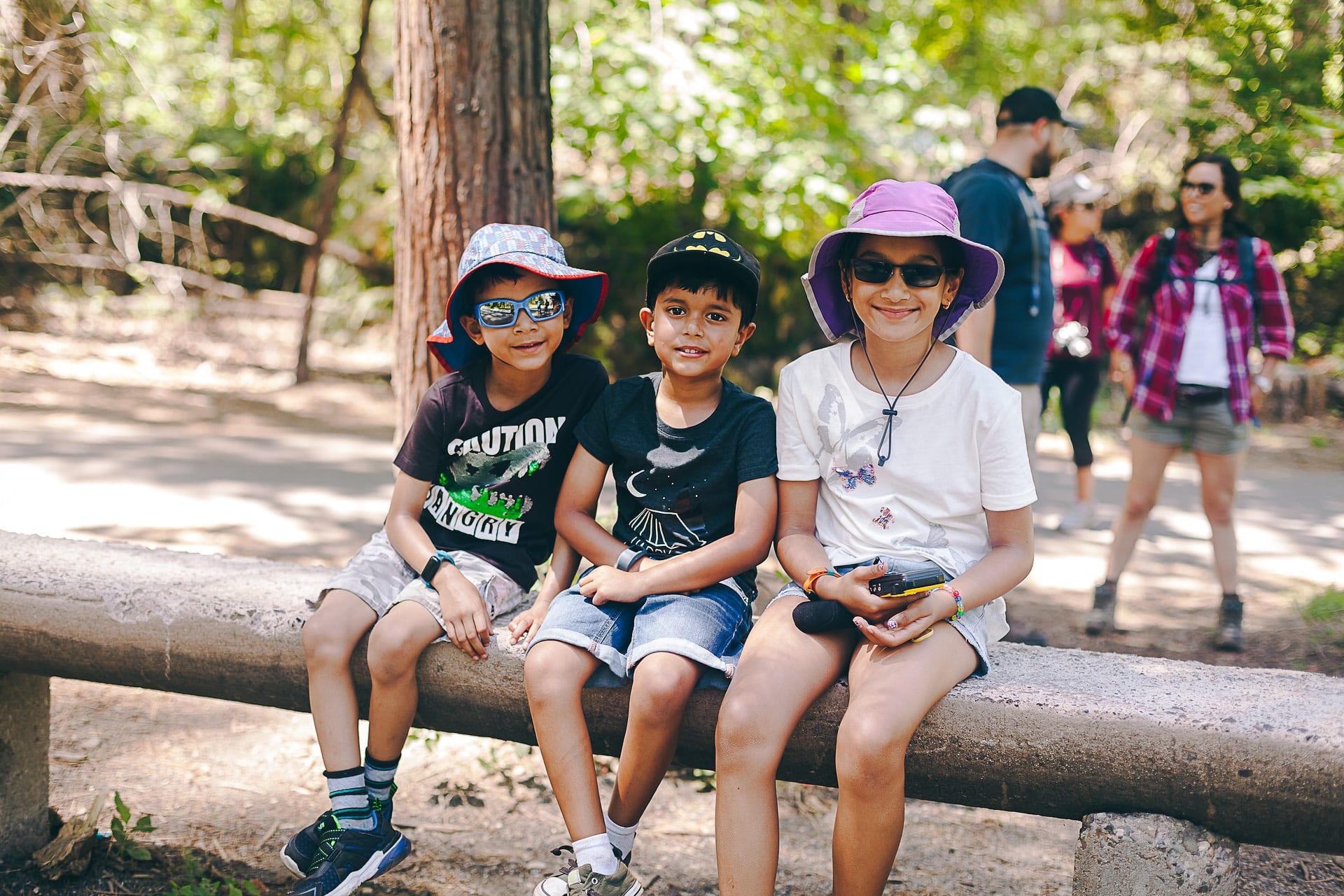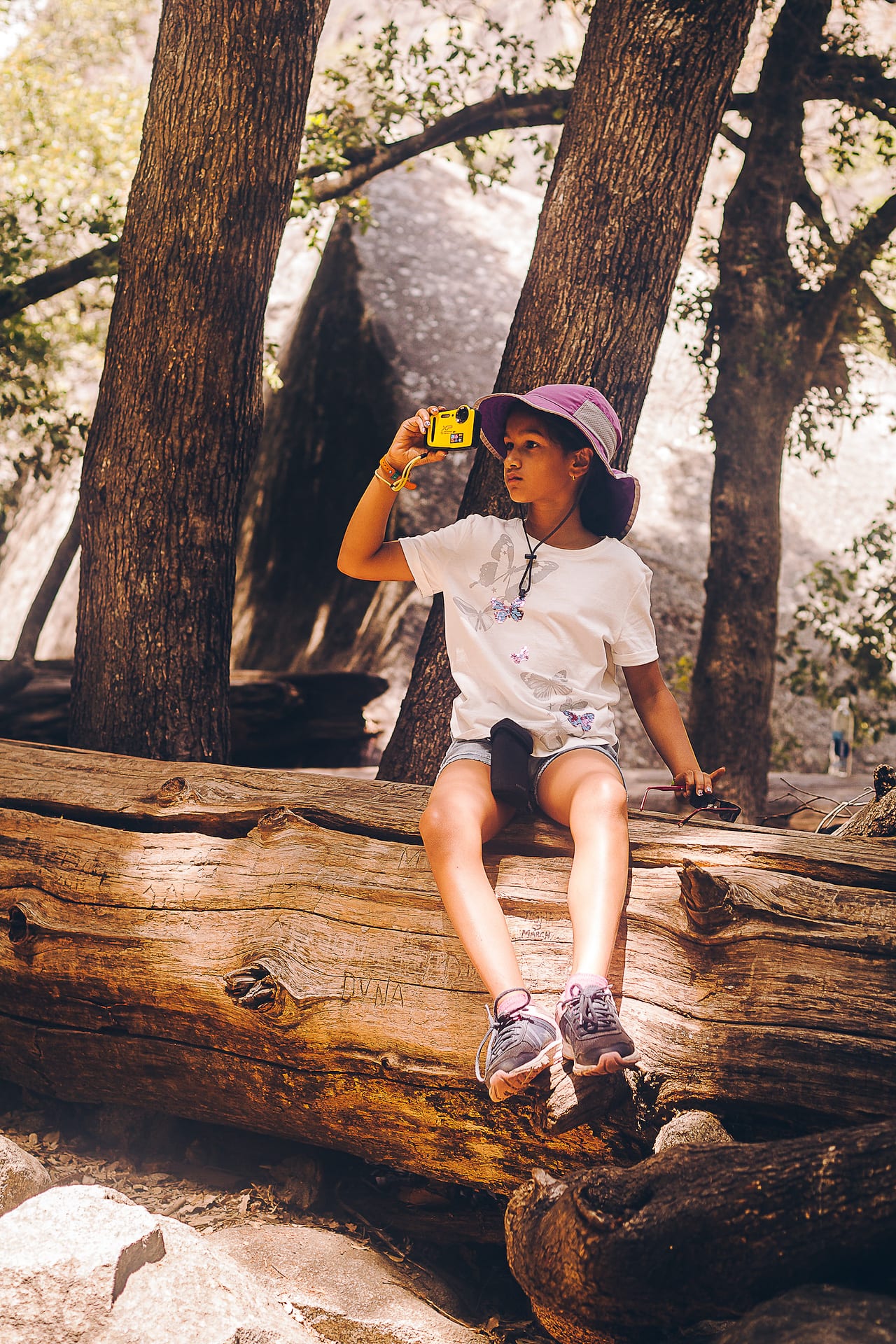 This time, Avyan was not much in awe, unlike the first time. He was just too excited to sleep in the tent, run around wild and play with his cousins. After a long 4-hour drive, we were too exhausted to do much. So, the first night, we just relaxed under the beautiful sky, sipped wine and watched the kids have a blast.
I am not a morning person but the wee early hours in Yosemite are the most beautiful experience. The sun peeking through the pine trees, birds chirping, and it just feels so fresh!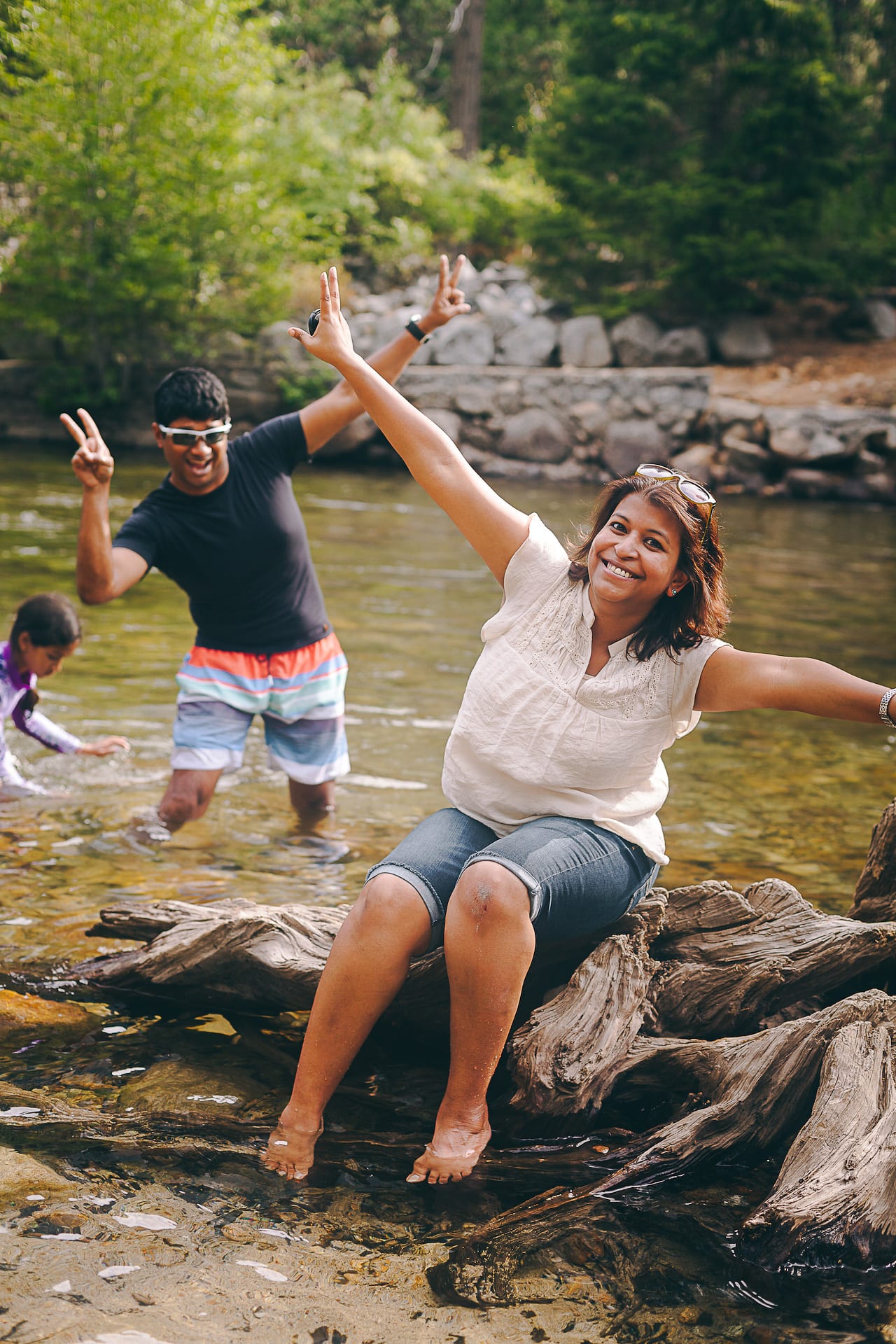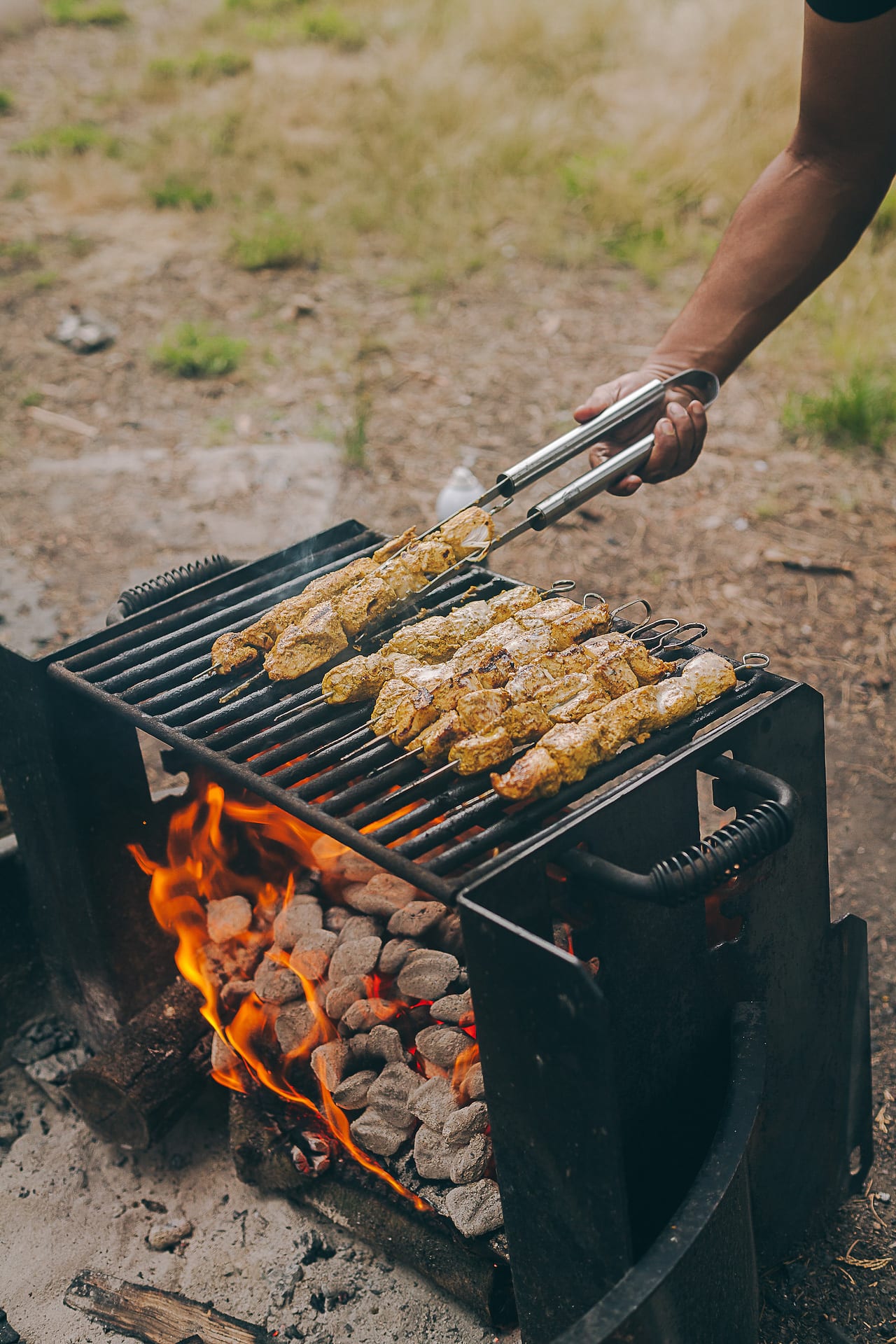 We didn't go for any hike. Instead, we took the bus and went to see the Lower Yosemite Falls. The walk from the bus stop to the falls is very easy with almost no elevation. It was perfect for our group. Later, we spent some time in a beautiful stream of water close to our campsite. The water was cold and felt really nice in the hot summer weather.
After that whole day of activity, we desperately needed some food! And like last time, we packed some marinated chicken, paneer, corn (absolute favorite!) and of course, we had to end it with marshmallow.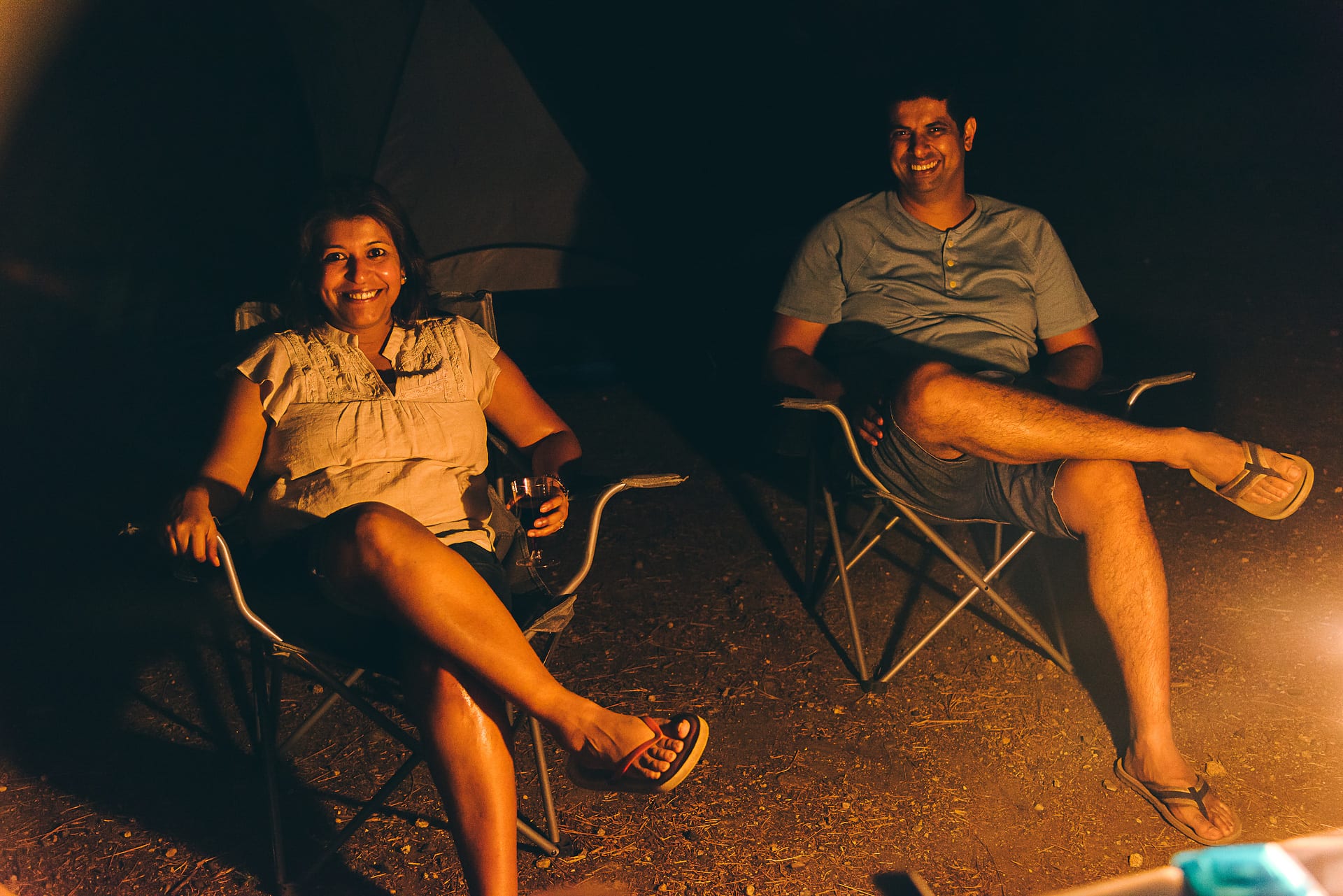 Life is truly amazing when you get to hang out with like-minded people! Now, we can't wait to repeat the fun next year.