"Jam on a winter took away the blue devils. It was like tasting summer." - Sandra Dallas
Most people make multiple batches of jam in summer and preserve it to enjoy in winter. And here I am, posting a recipe of mixed berry jam on a cold winter evening. Anybody in my club on this? I doubt!
All jams begin with delicious fruits and my plan was to wait for summer to make a fresh batch until my eyes fell on these gorgeous looking berries. I know it's not the right season but they were so pretty, juicy and very sweet.
Making jam is very easy but preserving jam requires a litte attention to detail. I am no expert in making or preserving jam but I did some reading and it helped me understand a little bit about it. I usually avoid making huge batches as it's just the two of us at home and neither of us are huge fans of jam.
The experts suggest to use mason jar for storage as it has this flat lid which helps creating vacuum and seals the jar tight. This is a key factor for preserving the jam.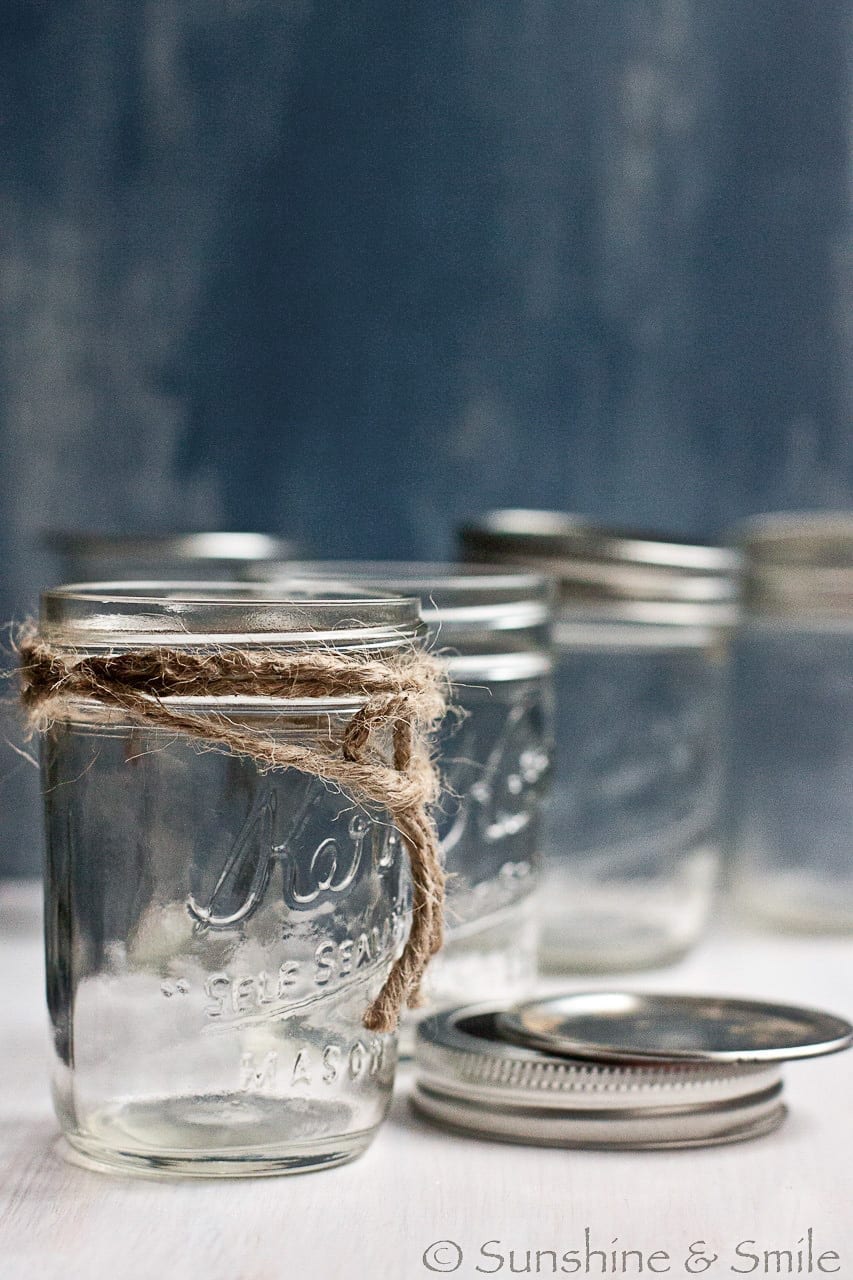 Pectin also plays a very important role in making a fruit jam. It is what makes the fruit jam set tightly. It's like a glue, technically called complex carbohydrate which is present in the cell walls of plants and helps thicken the jam. All fruits have certain content of pectin in them, some high and some low. Depending on what fruit you are using, you might have to use artificial pectin powder.
This recipe has no artificial pectin in it. I used orange juice and lemon juice, which have very high content of pectin and that gave the jam right amount of consistency that I was looking for. I personally don't prefer jams which are too thick.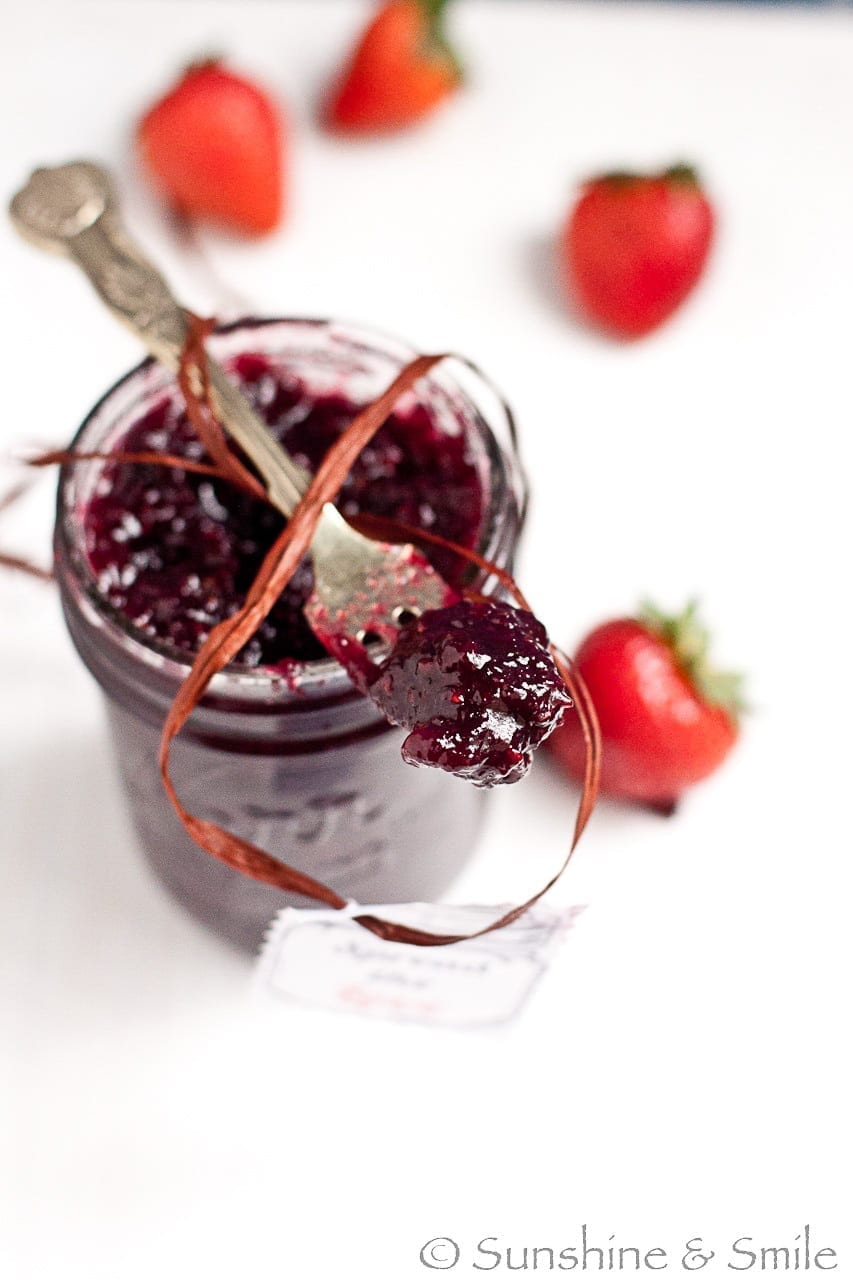 Ever since I learned how to make jam at home, I stopped buying them from the store. Honestly speaking, I never liked the store bought jams. They are always so overly sweet and never smell of fruits!
This jam came out just perfect. Sweetness from the fruits, tartness from the citrus juice and a very light herbal touch from the fresh rosemary.
Mixed Berry Jam – Enjoy it fresh or preserve it.
Ingredients
3

cups

fresh strawberries

1

cup

fresh blueberries

1

cup

fresh blackberries

3

tablespoons

orange juice

2

tablespoons

lemon juice

1

cup

honey

2

tablespoons

chopped fresh rosemary
Instructions
Chop the strawberries in halves or quarters.

Place the berries in a deep sauce pan and lightly mash the berries using a masher.

Pour the citrus juice, honey and chopped rosemary.

Cook in medium heat for about an hour, stirring occasionally until it thickens.

While it's cooking, start preparing the jar for preserving.

Clean the jar, fill it with boiling water and keep it aside for a while. After a while, throw the water and dry the jar completely.

Pour some more boiling water in a pan and drop the flat lid. Let it stay there unless you are ready to use the flat lid. The idea is to keep the flat lid warm until you ready to seal the jar.

Once the jam thickens, fill it in the clean jar and wipe the rim of the jar clean with a damp tissue paper.

Pat dry the flat lid and place it on top of the jar.

Screw the dome lid ring tightly onto the filled jar.

Turn the jar upside down. This helps the heat from the jam to contact with the lid and create a vacuum.

Allow the jam to cool and then, store it in a cool dark place.

It's very important to refrigerate the jam after the jar has been opened.
Notes
Key Notes : I used honey which can be replaced by white sugar. Also, you may have to add more sugar or honey depending on the sweetness of the fruits. Rosemary is optional and can also be replaced by fresh thyme.
Nutrition