The light was beautiful and I had a plan for next day breakfast, so I decided to just go with the flow. Although it was not the best day to take out my camera as the little man was home, but those strawberries looked gorgeous and I was eager to photograph this super simple compote. And I sure did take a little many shots. Does the world really need another recipe of strawberry compote? I don't know, but I tell you what, if you haven't added chia seeds in your compote before, change that! Chia seeds on any fruit compote just make the texture so much better.
This compote is just like jam, just much quicker and healthier. Packed with omega-3 fatty acids, rich in fiber and protein, adding chia seeds makes your compote, a super food. Less guilt and more deliciousness!
Avyan loves fruits so much that I tend to get over excited when buying fruits. And by the end of grocery shopping, I land up purchasing a little too many than we can consume. But then, you know how toddlers can get. So most often, after a few days, I land up staring at bruised, not so pretty looking fruits in the basket. That's typically when making compote, jam or chutney comes super handy. Cooking down the fruits is also one the best ways to bring out the natural sweetness. You could also go creative by adding herbs and spices to it. Such condiments always uplift a breakfast table.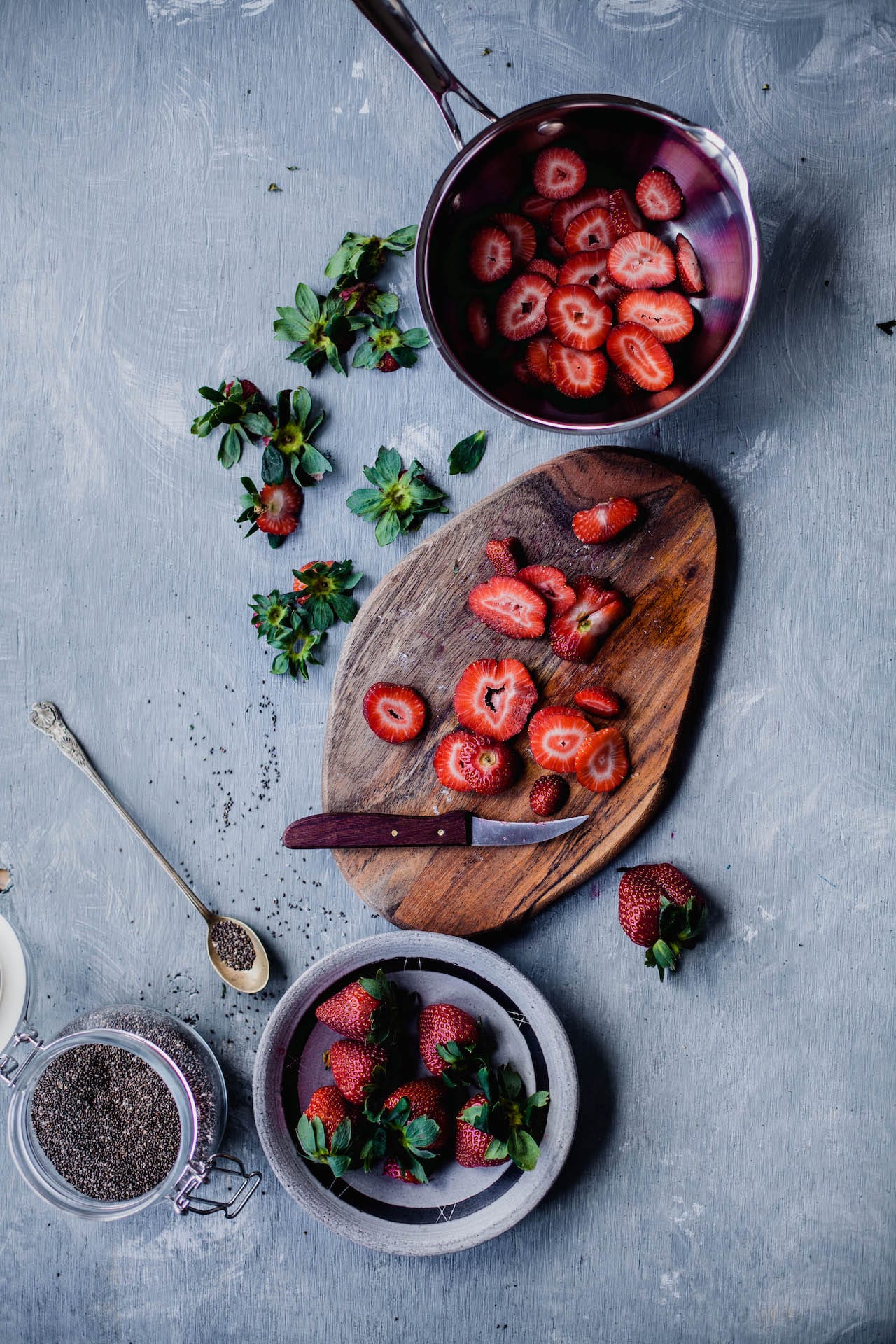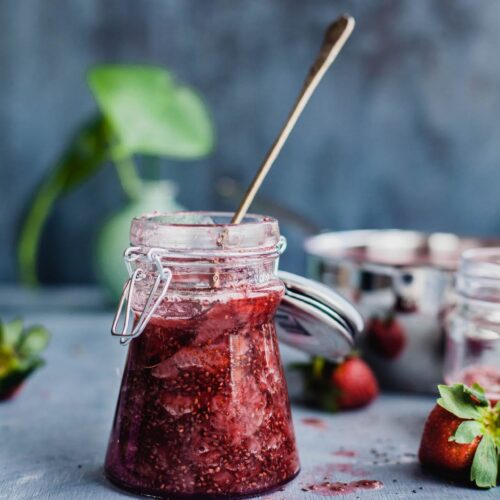 Strawberry Chia Compote
Ingredients
16

oz.

fresh strawberries

1

tablespoon

honey

⅓

cup

water

1

teaspoon

chia seeds
Instructions
Roughly chop the strawberries and drop it in a pan along with honey and water. Bring it to a boil and in about few minutes, once the fruit starts to break down, taste for sweetness and add more honey, if required.

Switch off the heat and add chia seeds to it. Give it a mix and allow it rest for a few hours for it to thicken.

Once it's cooled down completely, you could put it in an airtight jar and store in the fridge for a couple of weeks. The compote will thicken a bit more overnight.
Nutrition