Crispy on the outside and soft on the inside, drizzled with bright green herb sauce, these crab cakes with chimichurri sauce are perfect treats for any celebration. I love this kind of little fritters as a party appetizer. It's easy to put together, can be prepped in advance and pan-fried just before guests arrive. Serve warm and wash it down with your favorite choice of drinks.
Crab Cakes
Crab is one of the best sources of protein with omega-3 fatty acid, vitamin B2, copper, phosphorus and very easily digestible.
This shellfish is also a great source for Selenium that helps in immune system and in thyroid hormone metabolism. When a food has such great health benefits and tastes so good, it should definitely be consumed more often.
I made these crab cakes in collaboration with

Cavit Wines

to celebrate the Earth Day.
Hailing from northern Italy, these Trentino wines are crafted with quality, honoring their region. I have tried Cavit wines several times and absolutely love their collection. This time, I got the Oak-Zero Chardonnay. The wine has a lovely citrusy fruity tasty which pairs beautifully with fish. So, I decided to try it with crab cakes and it paired perfectly. The chimichurri sauce added the zest that it needed to bring it all together.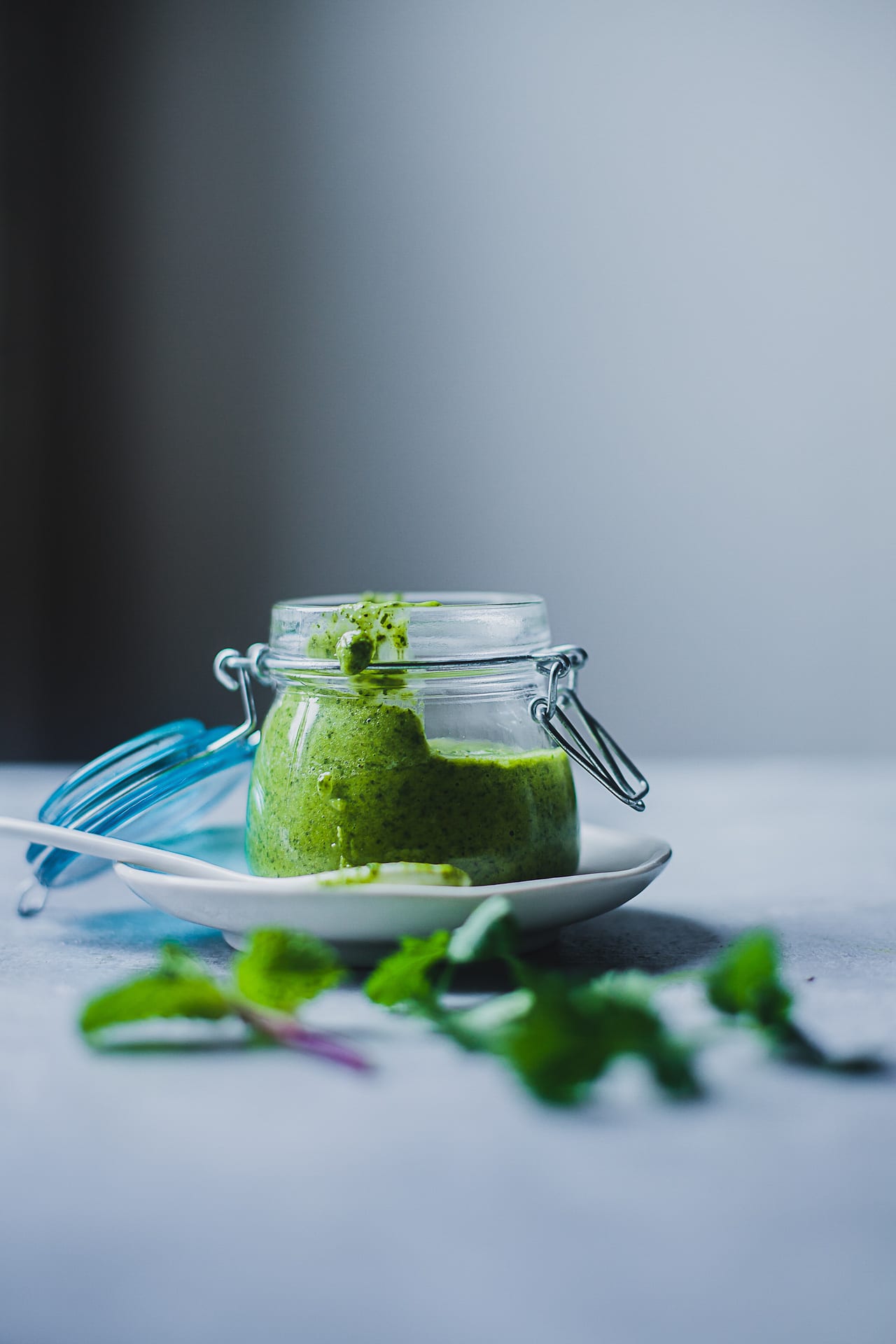 THE CHIMICHURRI SAUCE
Chimichurri sauce is a great sauce on any fritter, meat or even noodles. We absolutely love this sauce. It's bright green, zesty and adds such a pop of color to our dishes. After all, we eat with our eyes first. The sauce does get brown as it sits. So, make it just before serving in the required quantity, as it cannot be stocked for later use.
TIPS ON MAKING THE CRAB CAKES
Make sure to use the best quality crabmeat. When you are adding rest of the ingredients to the crabmeat, do not over mix. Just gently fold it together.
Shaping crab cake is not easy and it can fall apart easily. I learnt the trick to shape the cakes using a muffin pan and it does work better. The key point is to let the crab cake rest in the refrigerator for at least an hour so it holds the shape better.
When frying the crab cakes, don't rush. Flip the cakes gently. Also, do not over cook the cake.
Crab cakes are so simple and easy to put together that it hardly calls for a recipe. Just flavor it up with your choice of spice, bind it together with egg and add some breadcrumbs for the mild crunch.
Crab Cakes with Chimichurri Sauce
Ingredients
for the crab cake
15.50

oz/ 439 g crab lump

½

teaspoon

cumin powder

½

teaspoon

coriander powder

½

teaspoon

chili powder

½

teaspoon

garlic powder

½

teaspoon

fennel powder

1-

teaspoon

salt

½

teaspoon

freshly cracked pepper

2

eggs

¼

cup

cilantro leaves

½

cup

breadcrumbs

¼

cup

vegetable oil
for the chimichurri sauce
1-

cup

fresh cilantro

½

cup

fresh mint leaves

2

garlic cloves

(roughly chopped)

1

jalapeno

(roughly chopped)

zest of 1 lemon

juice of half lemon

½

cup

extra-virgin olive oil

salt

pepper
Instructions
To prepare the crab cake, put all the ingredients (except oil and ¼ cup breadcrumbs) in a mixing bowl. Mix everything gently and then divide it into 12 equal portions. Shape the cakes either by hand or pressing it on the muffin pan.

Let the shaped crab cakes rest in the refrigerator for at least an hour. You can also keep it overnight.

To unmold the crab cakes from the muffin pans, run a butter knife around the edges and it should come out neatly. You cannot rush the process as these are very fragile and can fall apart.

To fry the crab cakes, place a big 9-inch non-stick skillet on medium heat. Pour 2 tablespoons of the oil and swirl it around the pan. Pour rest of the breadcrumbs on a plate. Rub a little bit of breadcrumbs on the shaped crab cakes and place it on the hot pan. Fry for 4 minutes on one side. Then, flip it carefully and fry for 4 more minutes or until it's crispy brown on both the sides.

To make the sauce, add all the ingredients in a food processor and blend until it all combines together to a smooth consistency.

Serve immediately.
Nutrition