When my mother in-law left a month back, life got a little challenging. She was here for a couple of months and I am so very grateful to her for all her time and support. She kept asking me if she should postpone her return. It would have been very easy for me to say 'yes' but that wouldn't have been practical and definitely not fair. So, I convinced her and myself that I could do it. It was a little difficult initially but then slowly things started to settle down. The first time that I gave my baby a massage and a bath on my own, I gave myself pat on the back. Felt so proud! It was a confidence booster for me. These days, I can easily figure out if he is hungry, or in discomfort, sleepy or just plain bored. It's not been a smooth ride but we are getting there, gradually.
Today, after a very long time, I sat with my laptop. I had an urge to blog. There is this super simple soba noodle recipe that has been sitting patiently in the draft state. I thought it's time I share it. And since my boys were busy with their man-to-man talk today evening, I decided to use this opportunity.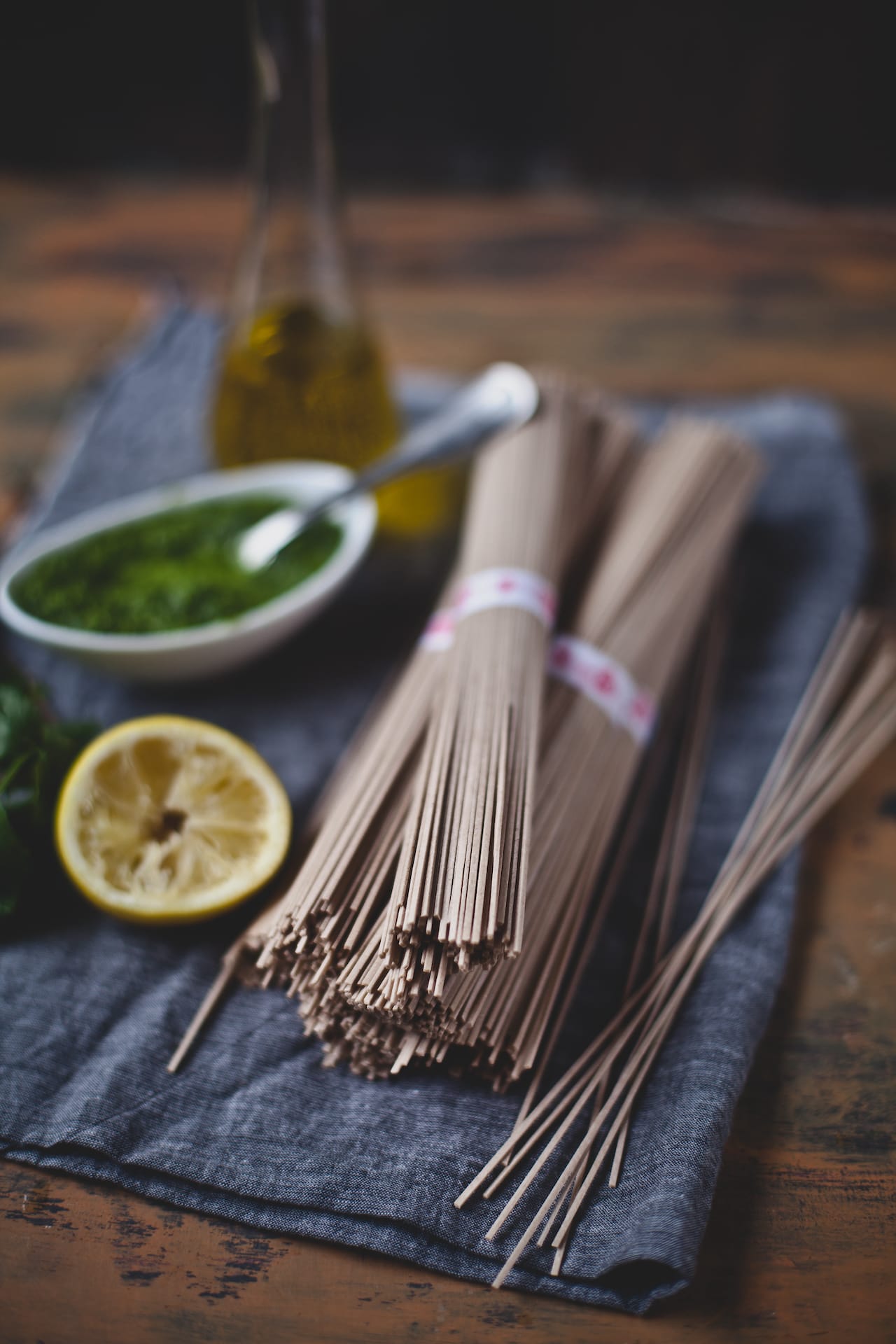 Chimichurri sauce is not something I prepare a lot. For people who are not familiar, it's a green sauce typically served on grilled meat.
I am a sucker for herb sauce, be it any kind and I always store some in the freezer. Sometimes a spoonful gets dropped in the soup, sometimes I spread it on toasted bread but most often I like to toss it with noodles or pasta. It's one of my favorites way to prepare meal on a busy day. Quick, easy and always tasty.
This chimichurri sauce was not very traditional. First, I didn't have parsley and second, I made it little spicy by adding one jalapeno. There was mint, cilantro and garlic. I always like to add lemon in my herb sauce. It not only adds that refreshing acidic taste but also maintains the vibrant green shade. Then, there were a few chunks of fried Paneer lying around and I decided to add them as a protein in the noodles. All in all a great busy-day meal.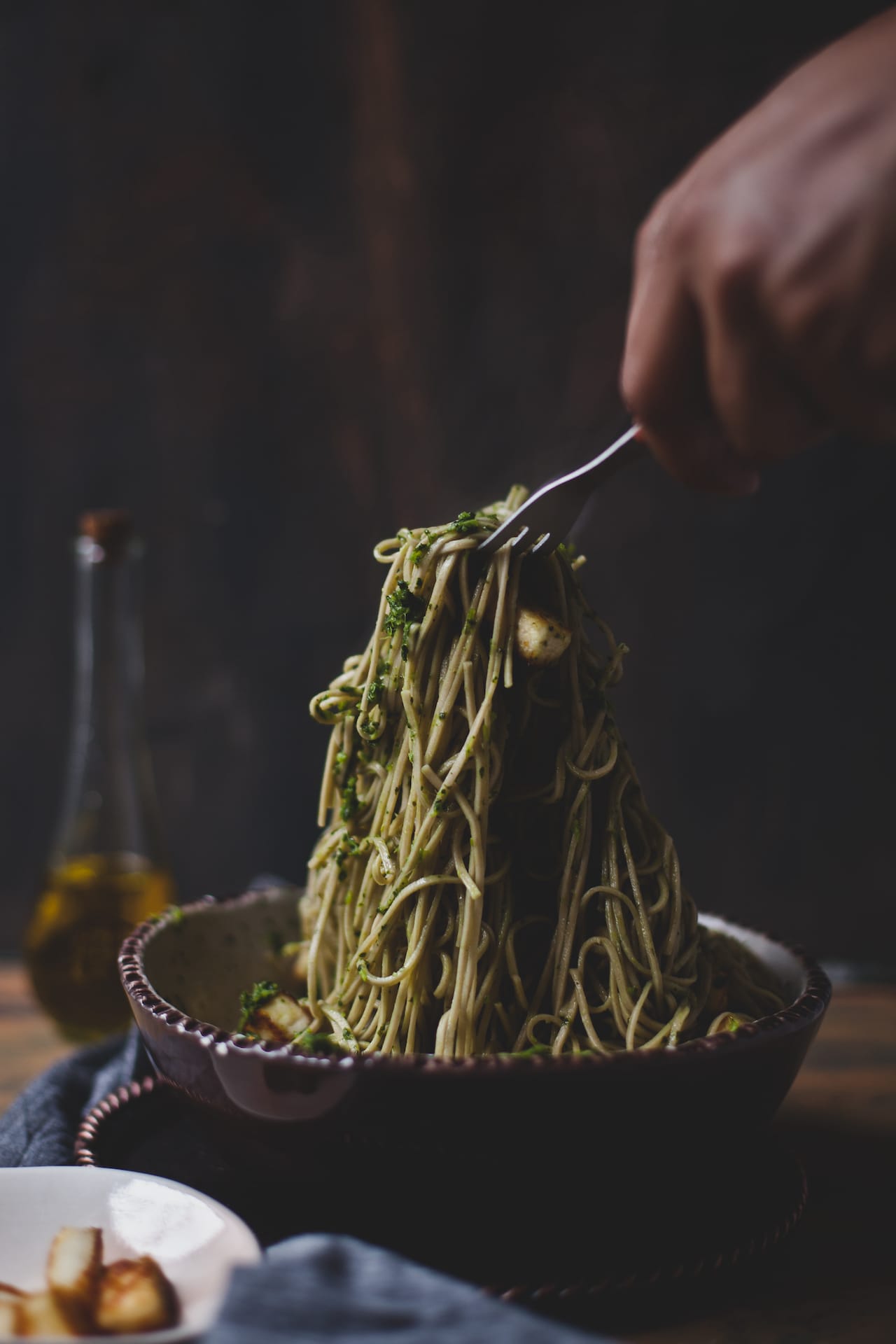 Soba Noodle With Chimichurri and Paneer
Ingredients
for the chimichurri sauce
1

cup

fresh cilantro

½

cup

fresh mint leaves

2

garlic cloves

(roughly chopped)

1

jalapeno

(roughly chopped)

zest of 1 lemon

juice of half lemon

½

cup

extra-virgin olive oil

salt

pepper

few chunks of bite-size paneer

(optional)

soba noodles
Instructions
To make the sauce, add all the ingredients in a food processor and blend until it all combines together to a smooth consistency. Pour it in a big bowl.

In a pan, add little oil and sauté the Paneer chunks for a few minutes.

Boil the noodle by following the instruction on the packet. Add the boiled noodle to the big bowl with the sauce and give it a mix. Add the fried chunks of Paneer and serve.
Nutrition