I remember eating spice stuffed okra long back during my college days at one of my friend's place. This is not a common dish in Bengali household and so, when I saw her stuffing okra, I was amazed at the idea. Cooking was not exactly my thing back then and I didn't even bother to learn much. It smelled absolutely divine and tasted delicious with rice and daal. Honestly speaking, I haven't cooked Bharwa Masala Bhindi a lot in the past, but I did it back to back a couple of times in the last one month. Bharwa or Bharwan meaning stuffed, Masala meaning spice and Bhindi meaning okra is a delicious, lip smacking side dish considering all it includes is just spices and okra.
We buy okra quite often, but then I land up preparing it only two or three different ways. So, this Bharwa Masala Bhindi was a good change, and I am sure I will cook it more often with different versions of spices and stuffing.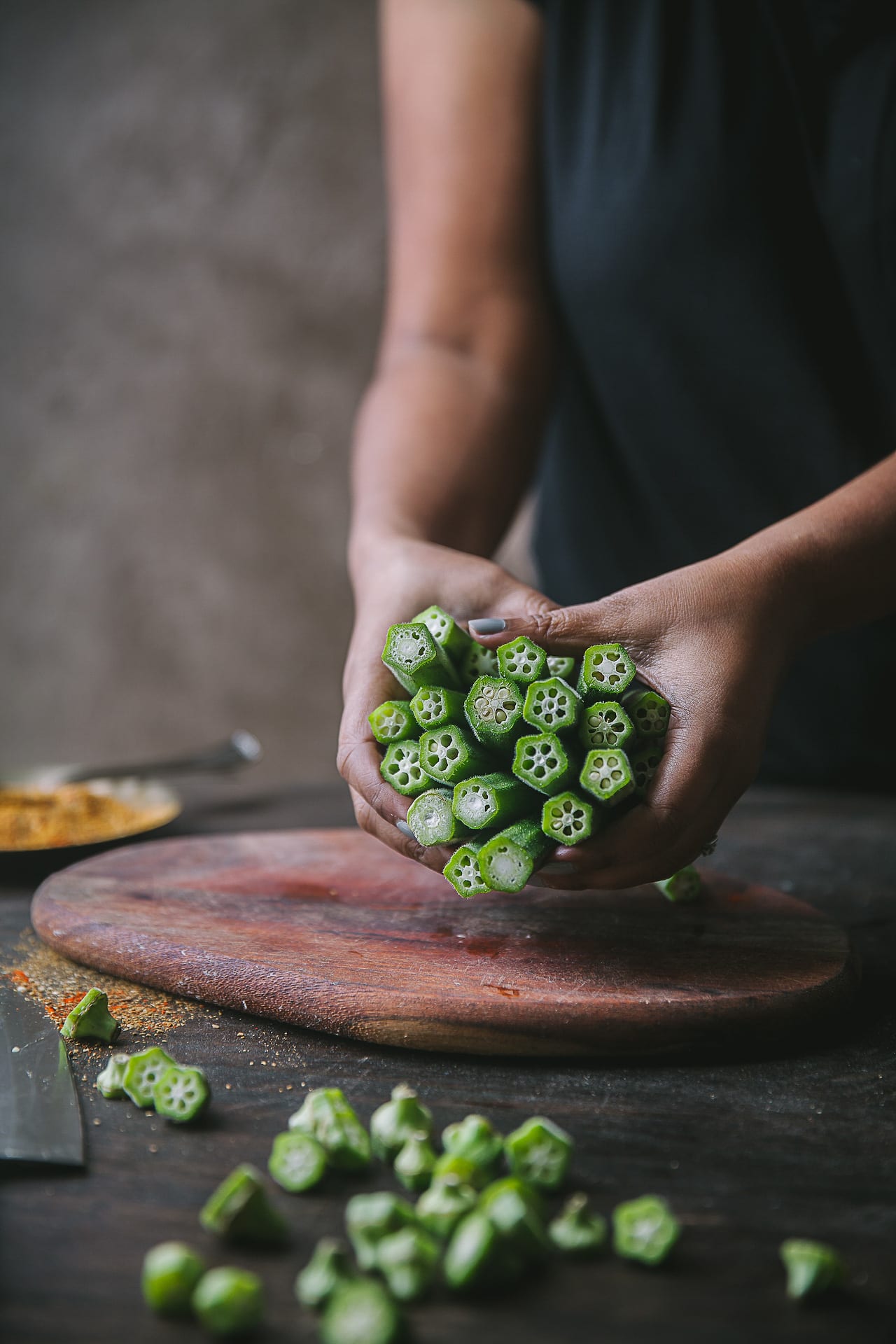 How to look for best Okra?
The recipe will not taste nice if you don't get good quality okra. So, it's important for you to pick the right one from the lot, even if it takes a few extra seconds to do that.
Look for bright green okra with fresh fuzz feel on its surface.
Big size okras can be tougher and cooks better in other kind of recipes. For this particular recipe, look for tender ones so that they cook faster.
Good quality okra not only looks fresh, but also snaps easily at the end.
It is always best to cook okra within a day or two of the purchase, but if you have to store it, use a brown bag and store in the refrigerator.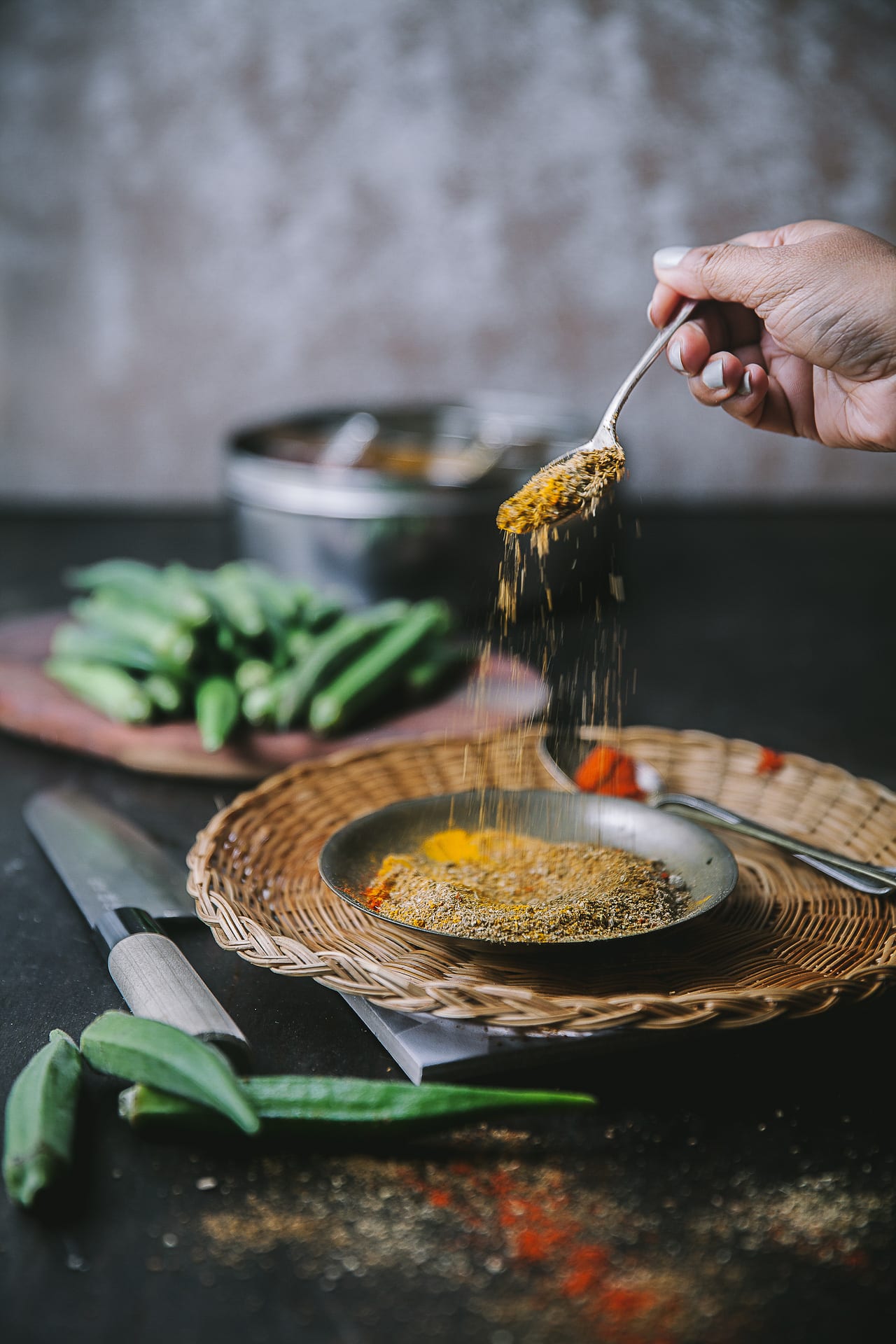 What spices are used in the Bharwa Masala Bhindi recipe?
My version of this stuffed bhindi recipe includes extremely minimal spices but you can alter it by adding more spices.
Cumin powder
Coriander Powder
Chili Powder
Fennel Powder
Turmeric
Dry Mango Powder: Dry Mango Powder (Aam Chur) is my key ingredient for this stuffed okra recipe. It adds a beautiful tang, which balances beautifully with the warm spices that go in.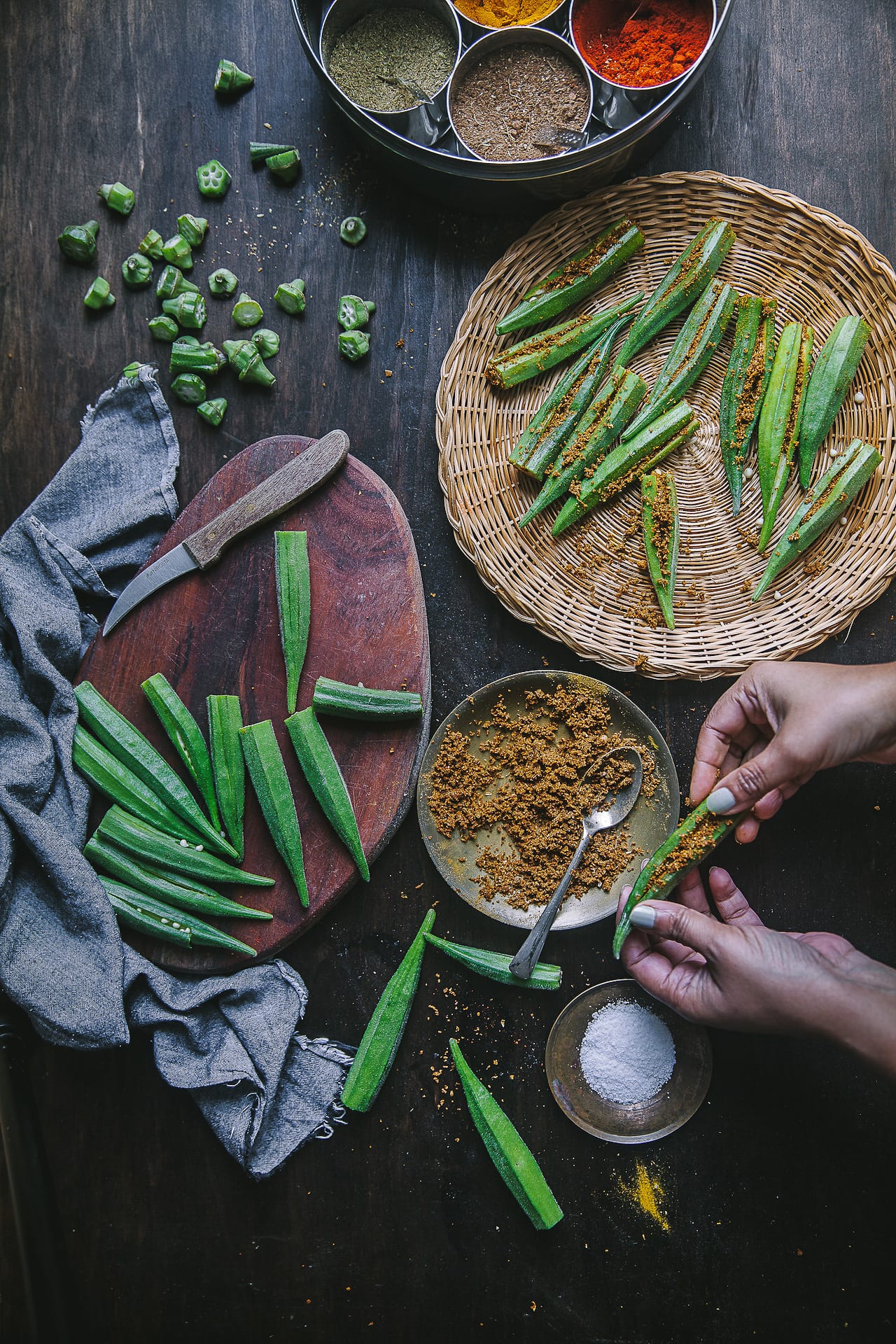 Few Key Notes to remember when preparing Spice Stuffed Okra
Bharwa Masala Bhindi (Spice Stuffed Okra) takes barely 10 minutes to prep and 10 minutes to cook. It is a great weeknight meal!
Make sure to pat dry the washed okra with a kitchen towel. If the okras are wet, it would cook to soggy and mushy.
For the best flavor, use good quality spice powder. I make my own at home by dry roasting whole spice and then, grinding it using a coffee grinder.
Makes sure to fry the okras at medium heat and toss gently so the spices stay inside as it cooks. Although, some of the spices will eventually come out and it's okay.
Dishes like these tastes best when prepared fresh and served warm. In my opinion, it tastes best paired with daal and roti, but I do like it more with a little bit of white steamed rice.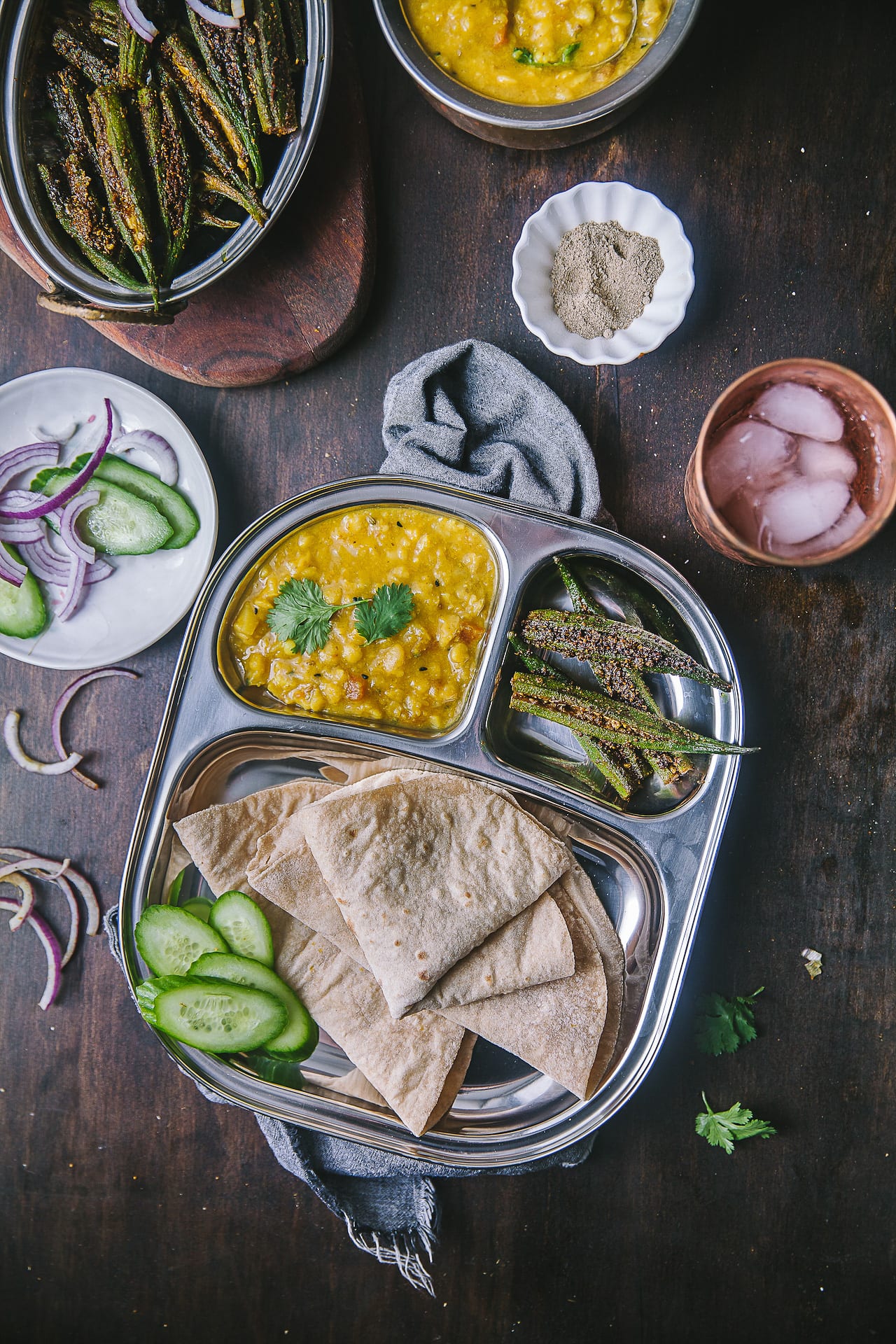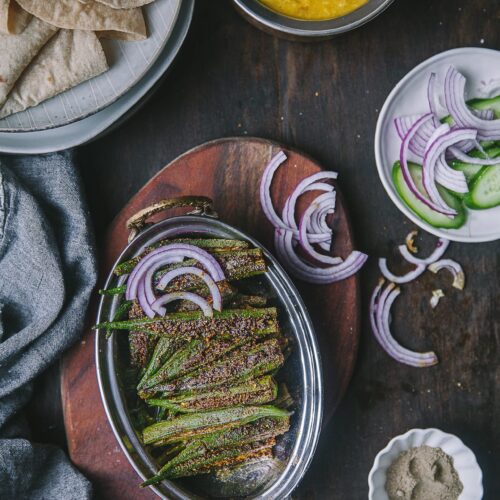 Bharwa Masala Bhindi (Spice Stuffed Okra)
Ingredients
14.15

oz

/ 401 g Okra

(Bhindi)

½

teaspoon

turmeric powder

1

teaspoon

cumin powder

½

teaspoon

chili powder

1

teaspoon

coriander powder

1

teaspoon

fennel powder

1

teaspoon

dry mango powder

½

teaspoon

salt

1

teaspoon

plus 1 tablespoon oil
Instructions
Wash and pat dry the okra so that there is no moisture in it. Trim the edge off and carefully score the okra to create a cavity.

In a bowl, add all the spice powder, salt and 1 teaspoon of oil. Give it a mix. 

Using your hand, stuff a little bit of the spice mix in the okra and press to seal it tight.

Place a skillet at medium high heat and pour 1-tablespoon oil. Layer the okra with the slit side up. Cover the pan and let it cook for 5 minutes. 

In 5 minutes, the okra will soften. Carefully flip the okras and cook for 5 minutes without covering. Then, flip one more time and cook for 2 minutes.

Take the okras one at a time into a serving plate and sprinkle a little more dry mango powder on top.

Serve warm! 
Nutrition