This Aamrakhand – Mango Shrikhand is a creamy and luscious healthy summer treat! All it needs it yogurt and mango, along with sugar and saffron for flavor. It's absolutely delicious and a great dessert to indulge on warm summer days.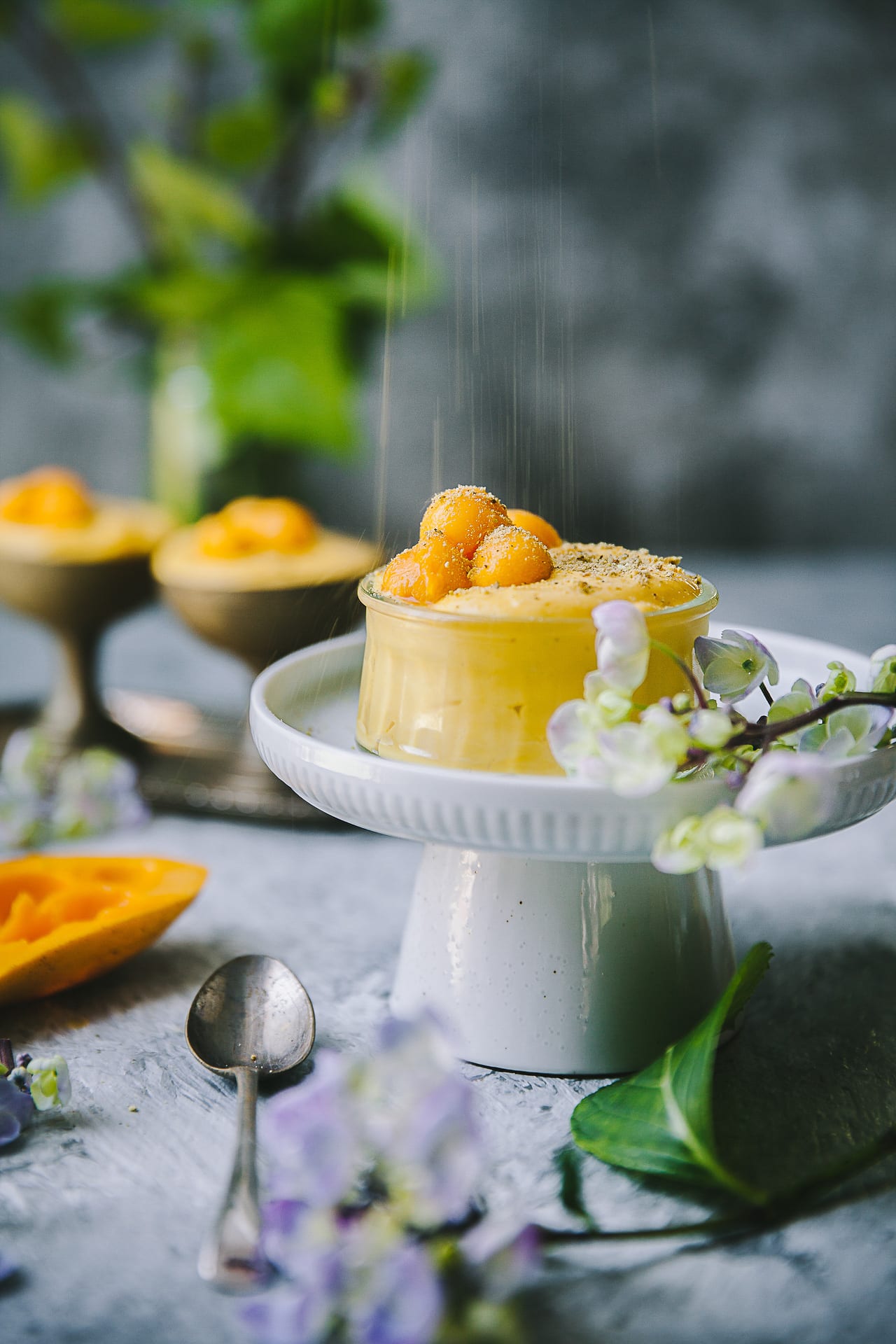 What is Aamrakhand – Mango Shrikhand?
Shrikhand is a traditional summer dessert that is very common in the state of Maharashtra. The key ingredient to make this dessert perfect is to use hung yogurt instead of just plain yogurt. The texture is very similar to that of mousse or thick smoothie bowl.
Indian markets get flooded with mangoes during Summer, spreading their sweet smell in every corner and every home. There is absolutely no way that one can stay away from it.
Now, I do miss the variety of mangoes we get in India, but I finally found the one that we like over here. It's the Mexican mango called Ataulfo.
I have been using it to make Soba Noodles with mango and cucumber , Mango mastani, Chia Mango Pudding and many more mango dishes.
Ingredients you need for Mango Shrikhand
Mango Purée - You can definitely use mango purée from a can, but the fresh mango pulp will add a smooth, creamy texture to the aamrakhand.
Hung Yogurt - When you hung yogurt in a muslin/cheese cloth to drain away all the excess water, you get Hung Yogurt. Yes, it is quite literal! It becomes extremely thick and creamy. It's a perfect foundation for different kind of yogurt desserts.
Depending on the variety of yogurt you use, it could take anywhere from 2 to 6 hours for the water to get drained away slowly.
Powdered Sugar - You can use regular granulated sugar too but powdered sugar mixes smoothly.
Saffron - Saffron strands adds a subtle orange hue to the mango shrikhand. It is optional and you can ignore it too.
Chopped pistachio - I like to add finely chopped pistachio on top as a garnish. It also adds a nice texture.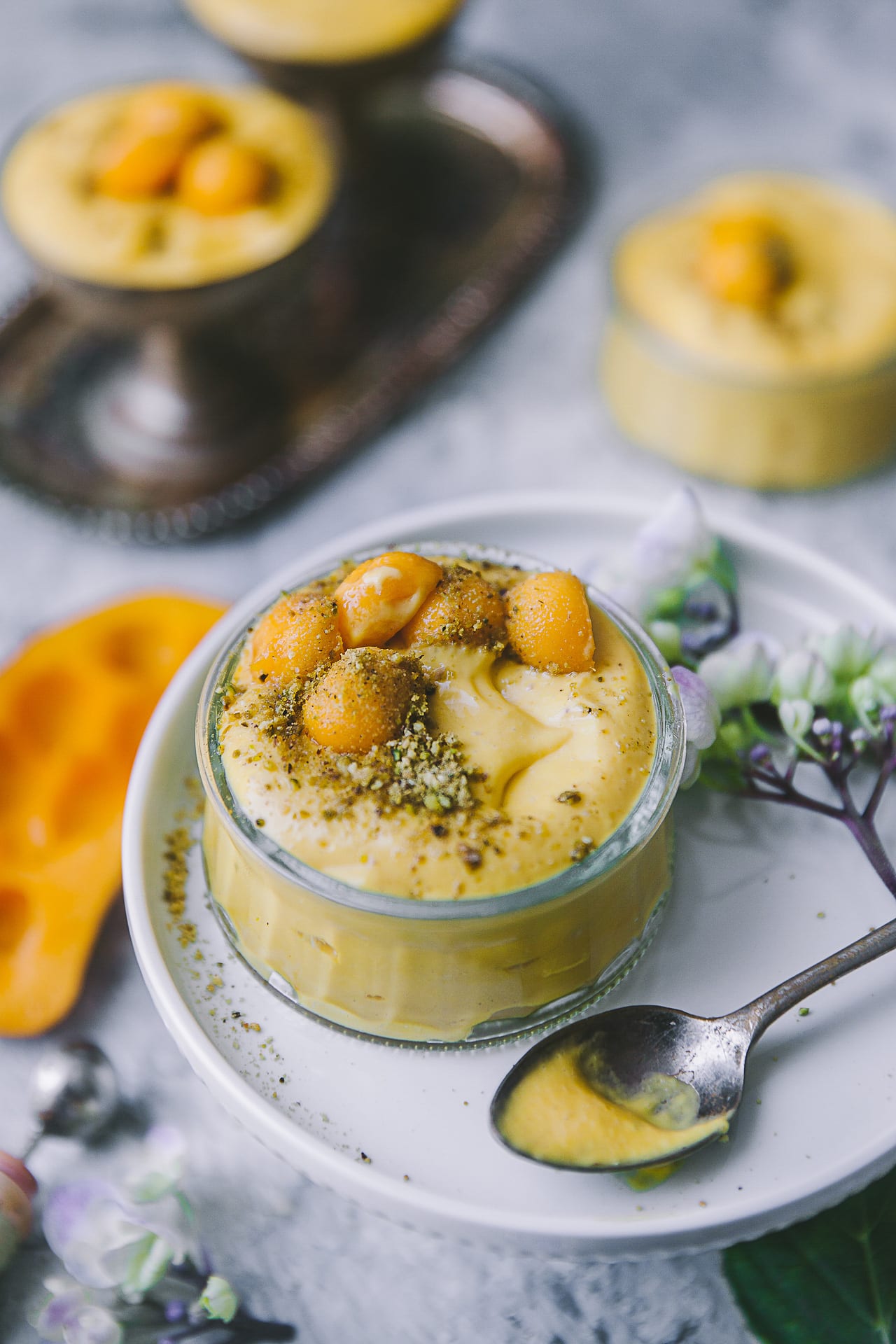 Steps to prepare
Start by making the hung yogurt by placing thick Greek yogurt in a muslin cloth and gently squeeze to remove the excess water. Then tie the edges and leave it on the colander for few hours or overnight in the fridge.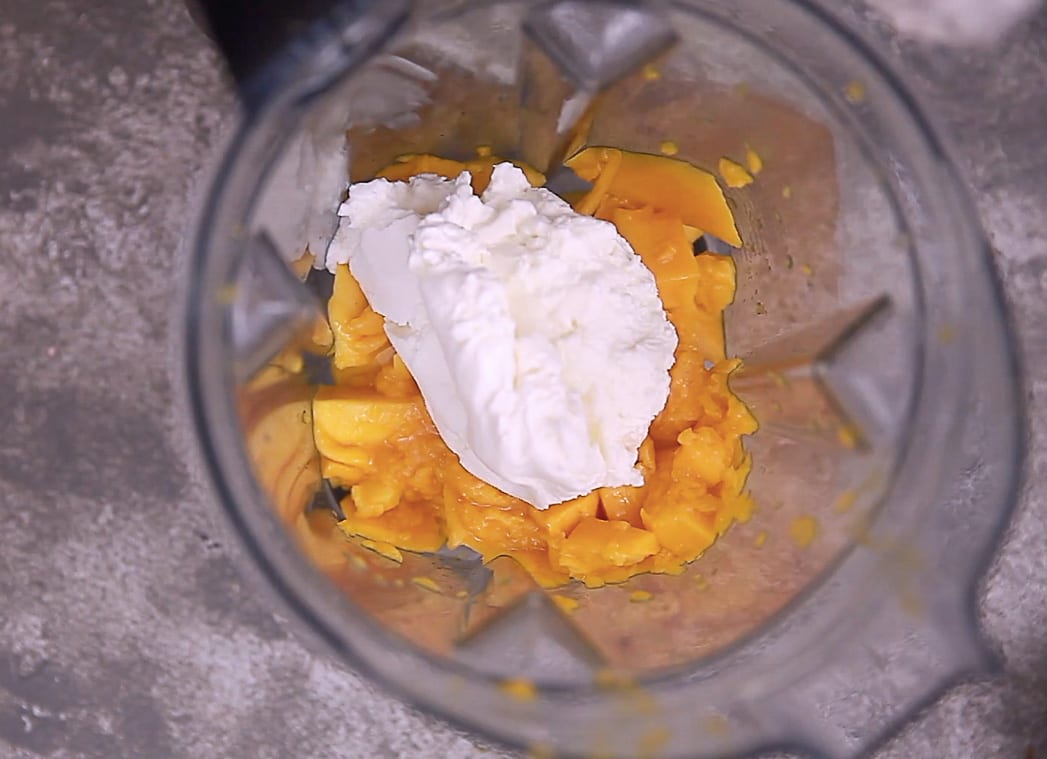 In a blender, add mango plumps, sugar, hung yogurt, saffron and cardamom powder.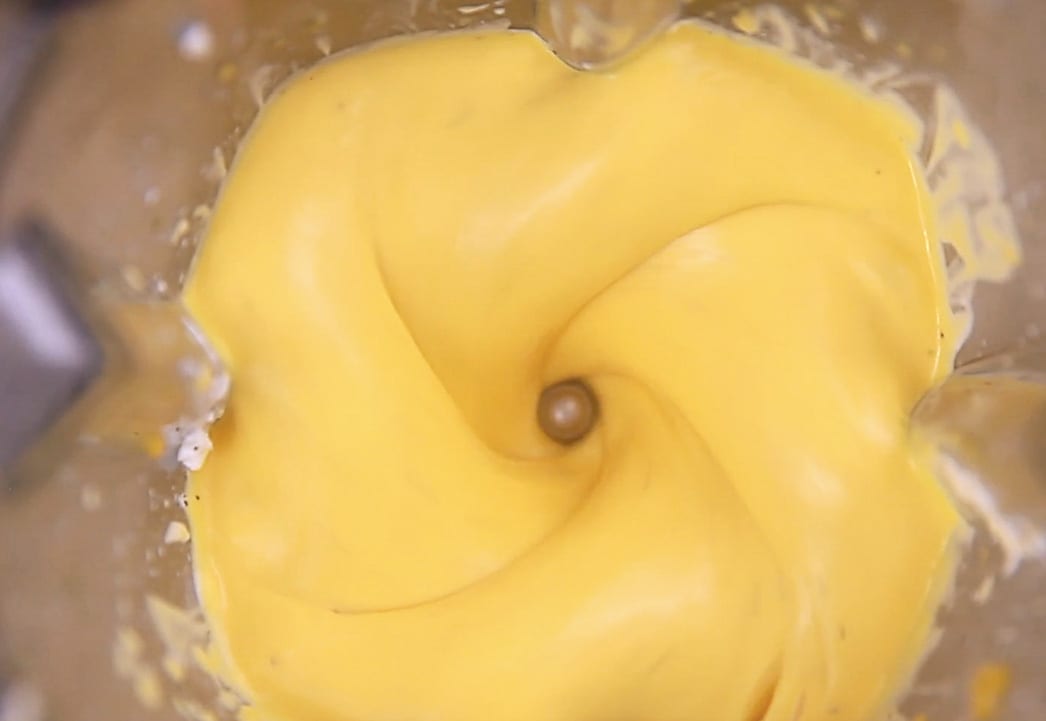 Blend to a very smooth texture.
You can enjoy mango shrikhand/Aamrakhand right away, or let it chill in the refrigerator for some time.
How to store Aamrakhand – Mango Shrikhand?
Store in a clean dry glass or good quality plastic airtight jar in the refrigerator. It will stay good for a couple of weeks.
I never ate Shrikhand or Aamrakhand (which is shrikhand with mangoes) as a kid. It's not very popular in Bengali community. I learned about this yummy Indian treat from my husband, Arvind who loves eating shrikand in summer, be it plain or with mangoes.
Make sure you give this dessert a try this summer, if you haven't already, and enjoy the delicious richness of mango.
Here are a couple other Mango Recipes you will love!
Mango Cardamom No-Churn Ice Cream
Aamrakhand – Mango Shrikhand
This Aamrakhand (Mango Shrikhand) is a creamy and luscious healthy summer treat! All it needs it yogurt and mango along with sugar and saffron for flavor. It's absolutely delicious and a great dessert to indulge on warm summer days.
Ingredients
2

Ataulfo Mexican mangoes

1

cup

thick greek yogurt

½

cup

powdered sugar

pinch

of salt

pinch

of saffron

powdered pistachio for garnish
Instructions
Double layer the cheesecloth on a colander and pour the yogurt.Without squeezing too much, tie the edges and press it slightly to release someof the excess water. Twist around the edges and place something heavy, like acast iron pan or a motor pestle, on top of the tied cheesecloth

Leave it aside for 2 hours (you will need more time if the yogurtyou are using has more water content and was not thick enough initially).  I like to leave it overnight in the fridge for the best thick hung yogurt texture.

Once the water is drained out, open the cheese cloth and placethe hung yogurt in a blender along with the mango pulp, powdered sugar, saltand saffron.

Blend it to form a puree.

You can serve it right away but leaving it in the refrigeratorfor an hour will allow the consistency to get better. Also, Shrikhand does tastebest when served sold.
Nutrition
Serving:
1
Servings
Calories:
58
kcal
Carbohydrates:
15
g
Sodium:
0.3
mg
Potassium:
0.3
mg
Sugar:
15
g
Calcium:
0.1
mg
Iron:
0.01
mg