When you are passionate about your job, everything you do becomes more interesting. You may get tired at the end of the day, but you still feel satisfied and you are always looking forward to it.  You like talking about it, thinking about it and sharing about it with your friends and families. However, it will not stop you from cribbing about the job once in a while, and that's ok.. because we are only human! 🙂
I cook everyday and that kind of makes it my job. It's needless to say that I find so much pleasure in my tiny kitchen. Usually, I don't take too much time in cooking and I consider myself to be a fast cook! But, there are days when I like to look at the vegetables and admire their color or texture, take the herbs in my hand and smell it for a while or just enjoy the aroma when the spices sizzle in a hot pan.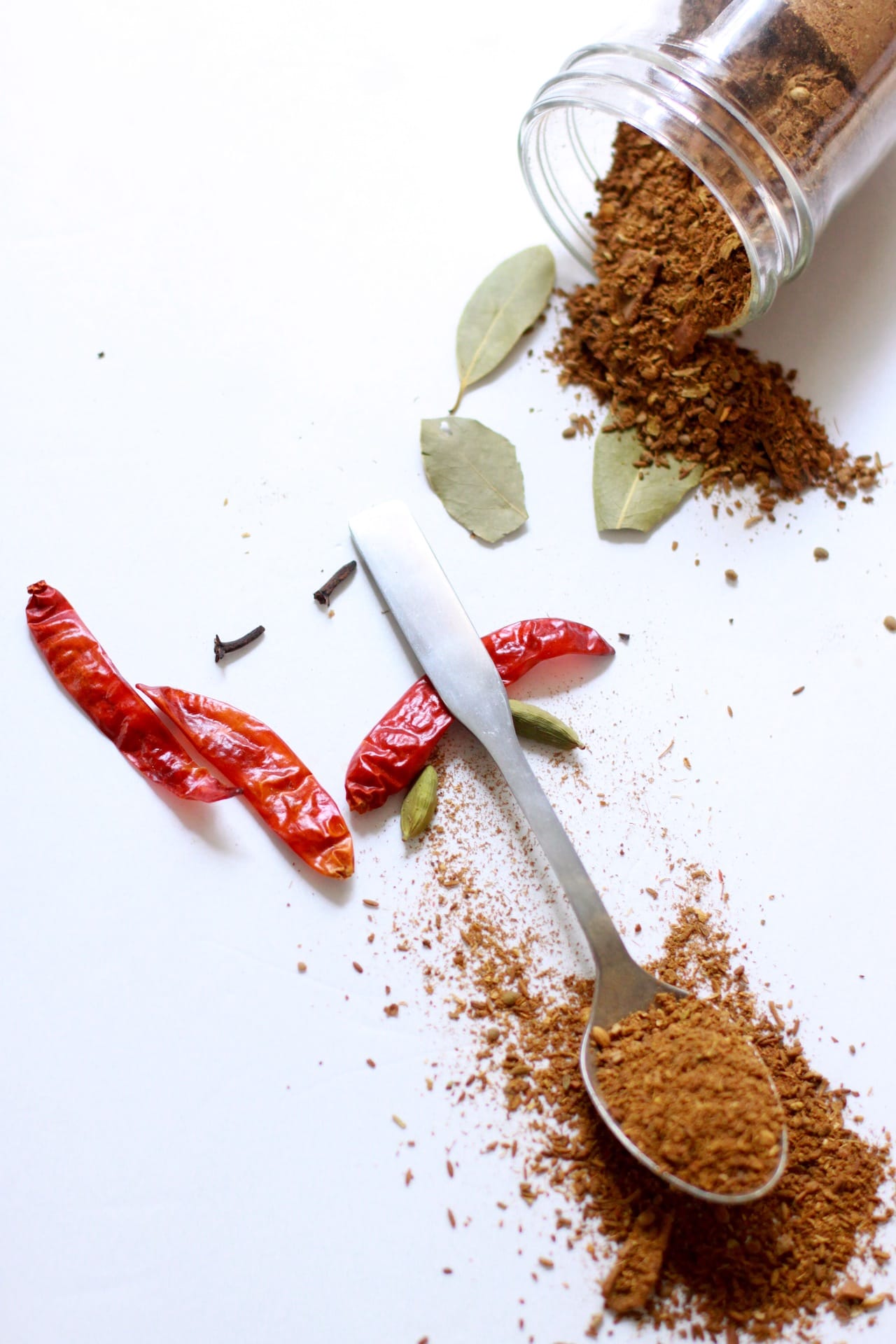 I was not like this before. I would just buy some common spices and throw a bit of everything in the pan. I didn't even know that Garam Masala is a spice mix, let alone make it at home. And see what I did today !! I made Garam Masala at home. This is what passion does to you ! 🙂
It's very easy to find Garam Masala powder in any Indian store but once you cook a dish with the home-made Garam Masala, you will never go back to the packet from the store. Even though Garam means "heat" and Masala means "spice", this spice mixture is not really "hot". It just add an extra flavor to your dish which brings it to a different level altogether. All these whole spices are different in it's own way, and when you mix them together, they create a beautiful flavor profile. It is super easy to make and you can store the powder in a air tight jar for months.
There are wide varieties of Garam Masala across India and this is the version that I learnt from my mom.
Garam Masala/Indian Spice Mix
Ingredients
1/2 cup coriander seeds
1/2 cup cumin seeds
2 stick of cinnamon
4 bay leaves
1 tbs cloves
2 tbs fennel seeds
1 tbs green cardamom
3 to 4 dry red chillies
Instructions
Dry roast each of these ingredients separately to a slightly darker shade. Make sure to dry roast in medium heat or else they will get burnt.
Once all the ingredients are dry roasted, mix them up and let them cool down.
Use a food processor,coffee grinder or a motor and pestle and and grind them to dust. I like to leave them little coarse and not fine dust.
Store them in a air tight container.
Did you enjoy this recipe? Share your creation by tagging
@playfulcooking
on Instagram with the #playfulcooking and I will re-share in my story!