Few weeks back Scharffen Berger had conducted their annual bakery crawl where the bay area bloggers were invited to spend an afternoon getting indulged and inspired. It was quite an exciting experience for me and I am sure it was the same for everyone as well. After all, what better way could you like to start a weekend other than spending time hopping from one amazing bakery to another, munching cookies and chocolates in between?
We all gathered at Scharffen Berger bakery in San Francisco Ferry Building Marketplace around two in the afternoon where we received our badges and few lovely ladies explained us the schedule for afternoon. We were to visit four bakeries and all these bakeries made something special for us with Scharffen Berger chocolate and something from the adventure ingredients. If you are aware of the yearly chocolate Adventure Contest, then you will know what adventure ingredients I am talking about. For the rest, I have mentioned about it at the end of the virtual tour. You can scroll right at the end to read more about the contest or stay with me for a while as I share with you more photos from the crawl.
Miette was our first stop and their macaroons are the best ones that I have ever tasted! They baked a special chocolate macaroon with Sumatra coffee ganache filling. It was rich and truly extraordinary.
Goody Goodie Cream and Sugar Dessert Salon Café at Mission Street was our second stop. They made a cacao wafer sandwich with preserved lemon and basil cream filling. They call it "Goodywich" and I could eat it non-stop, if given a choice, seriously! Even now when I am sharing the photos with you, I can almost remember the taste. That's how much I loved it!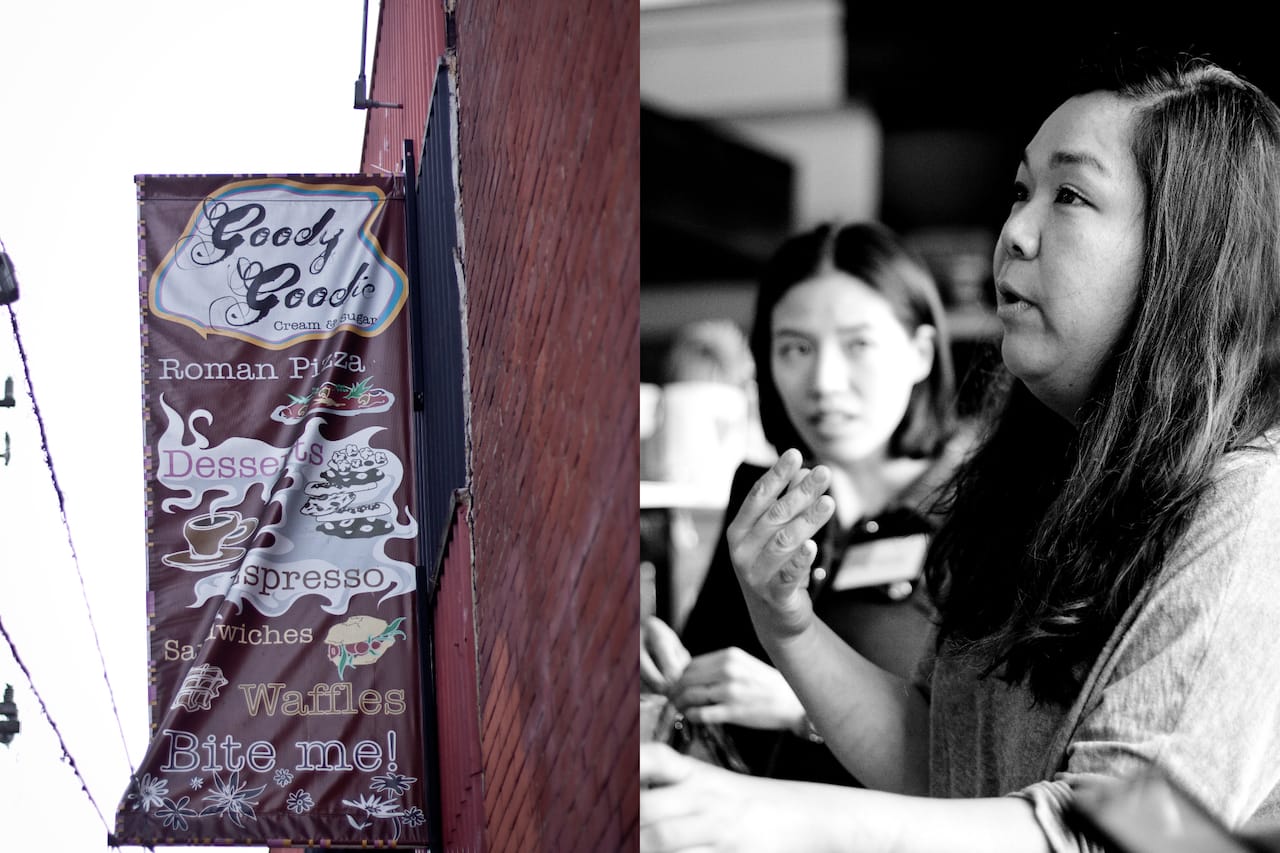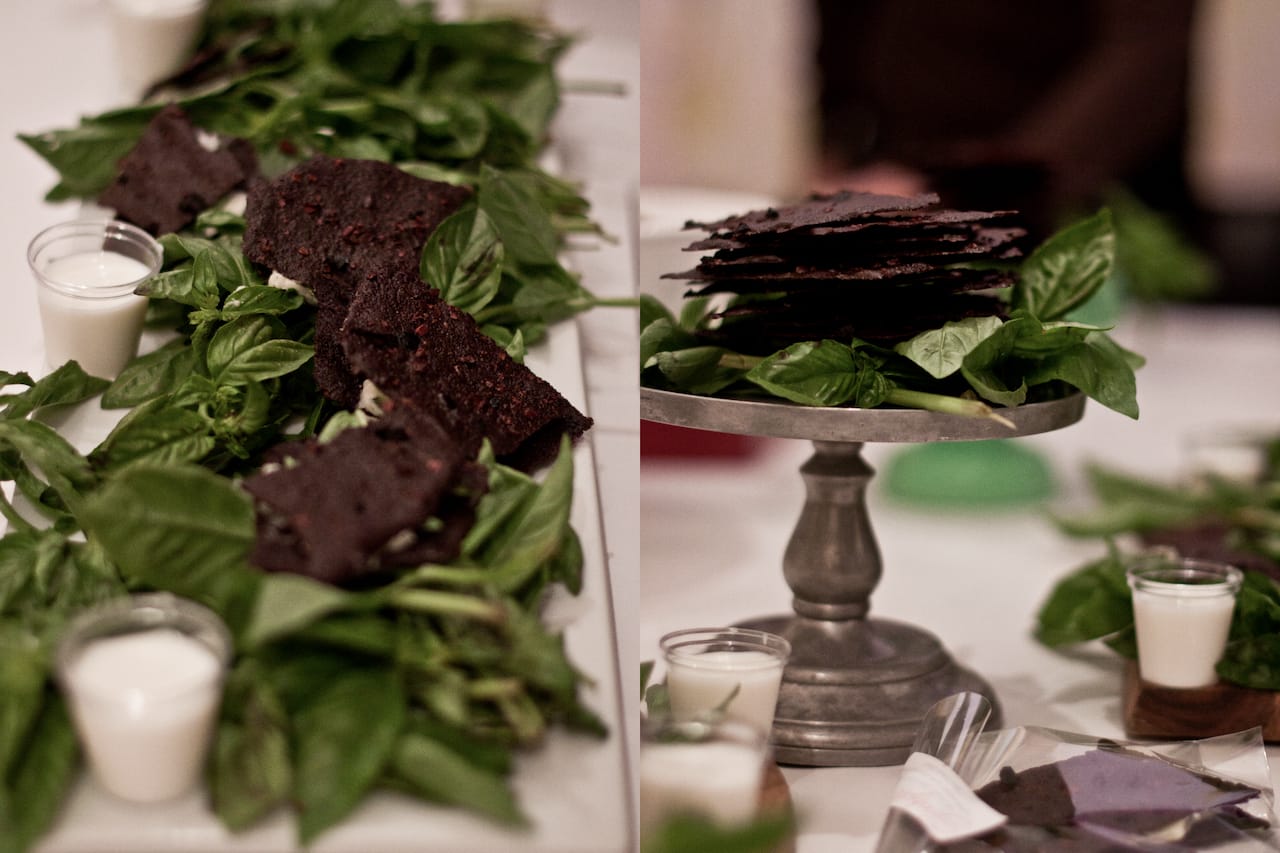 Our second last stop was at The Ice Cream Bar. Even though I am not much into ice cream, the "The Bee's Knees" that they served was absolutely delicious. Milk chocolate ice cream sandwich between two banana and cacao nibs cookies and believe me, they were huge in size!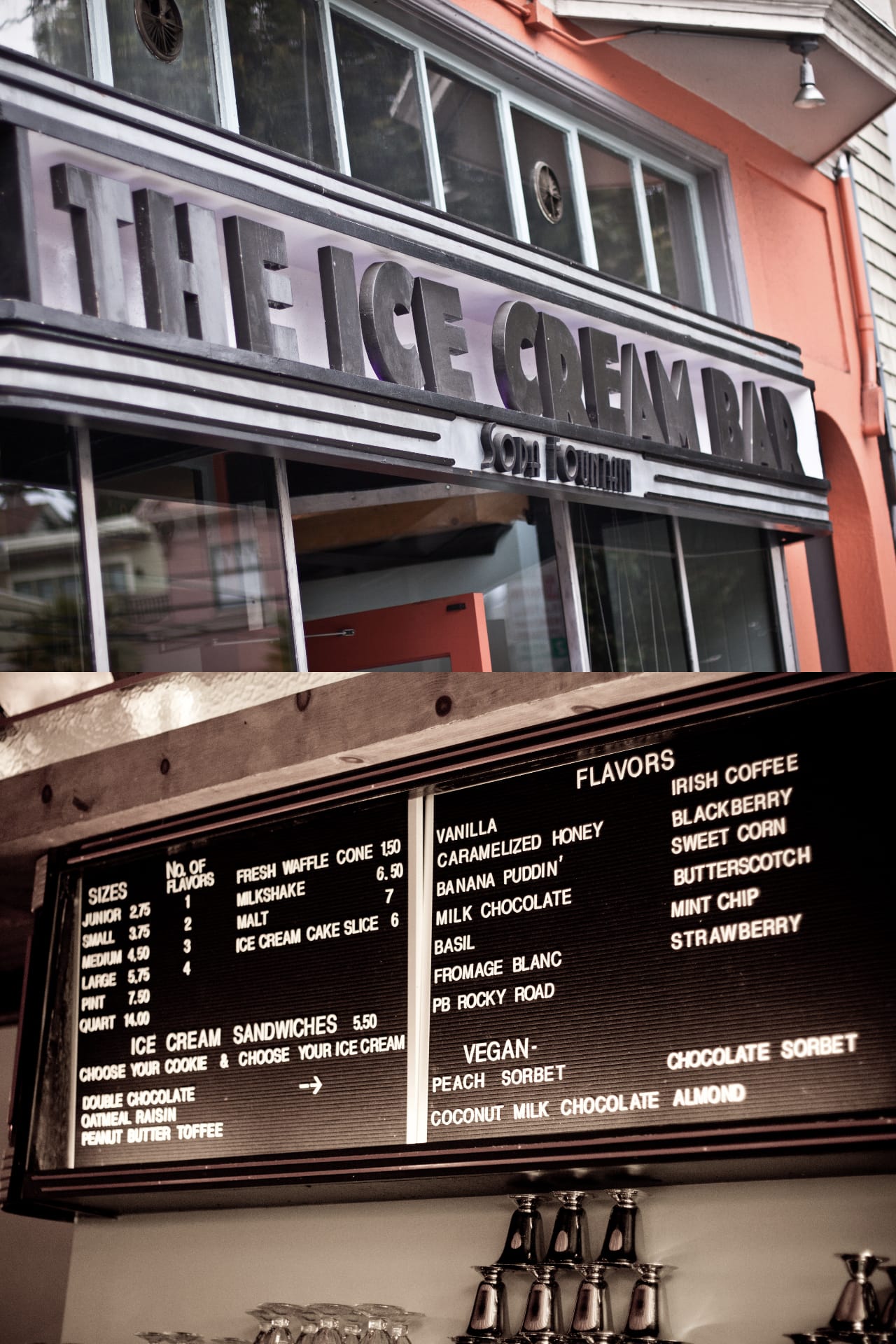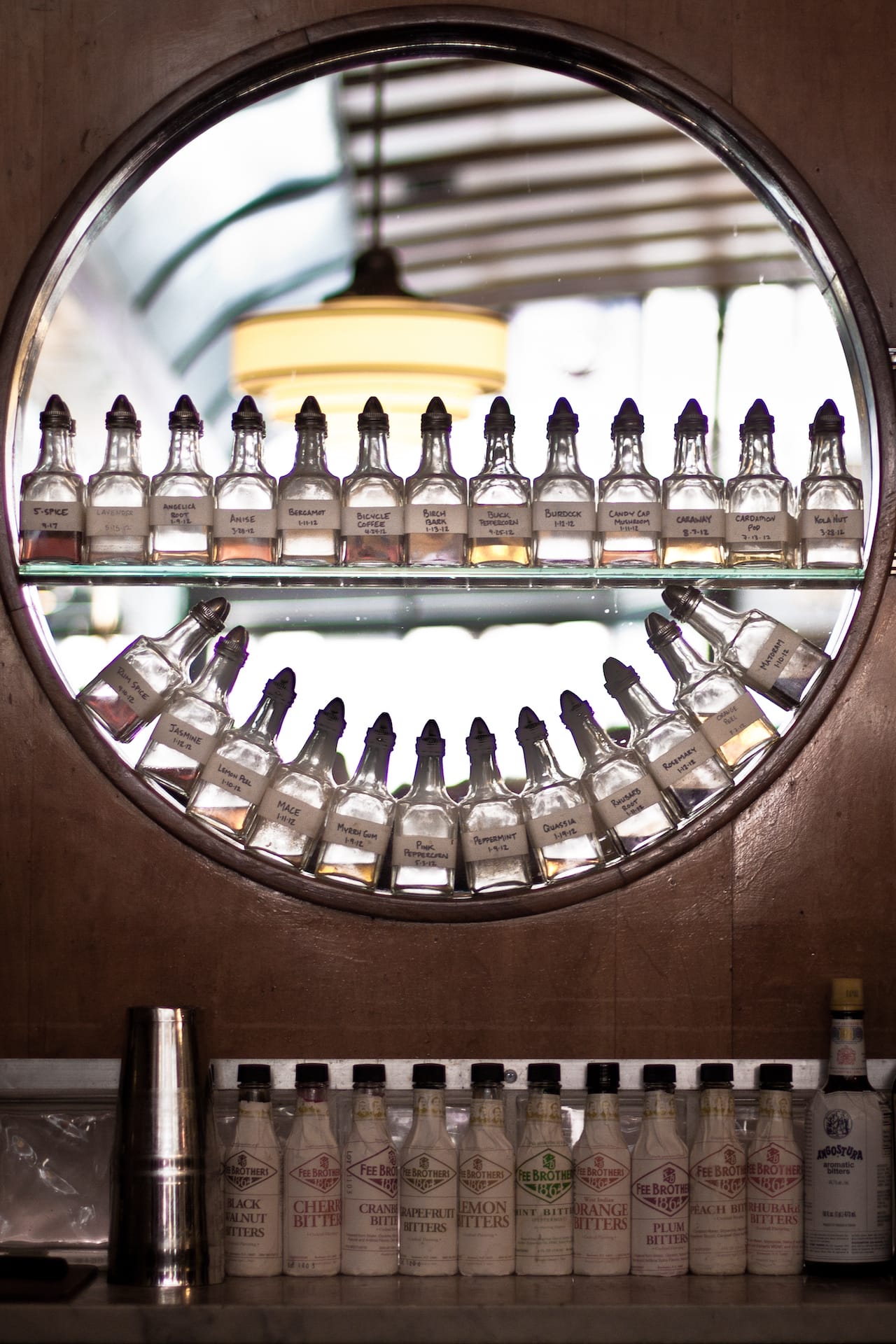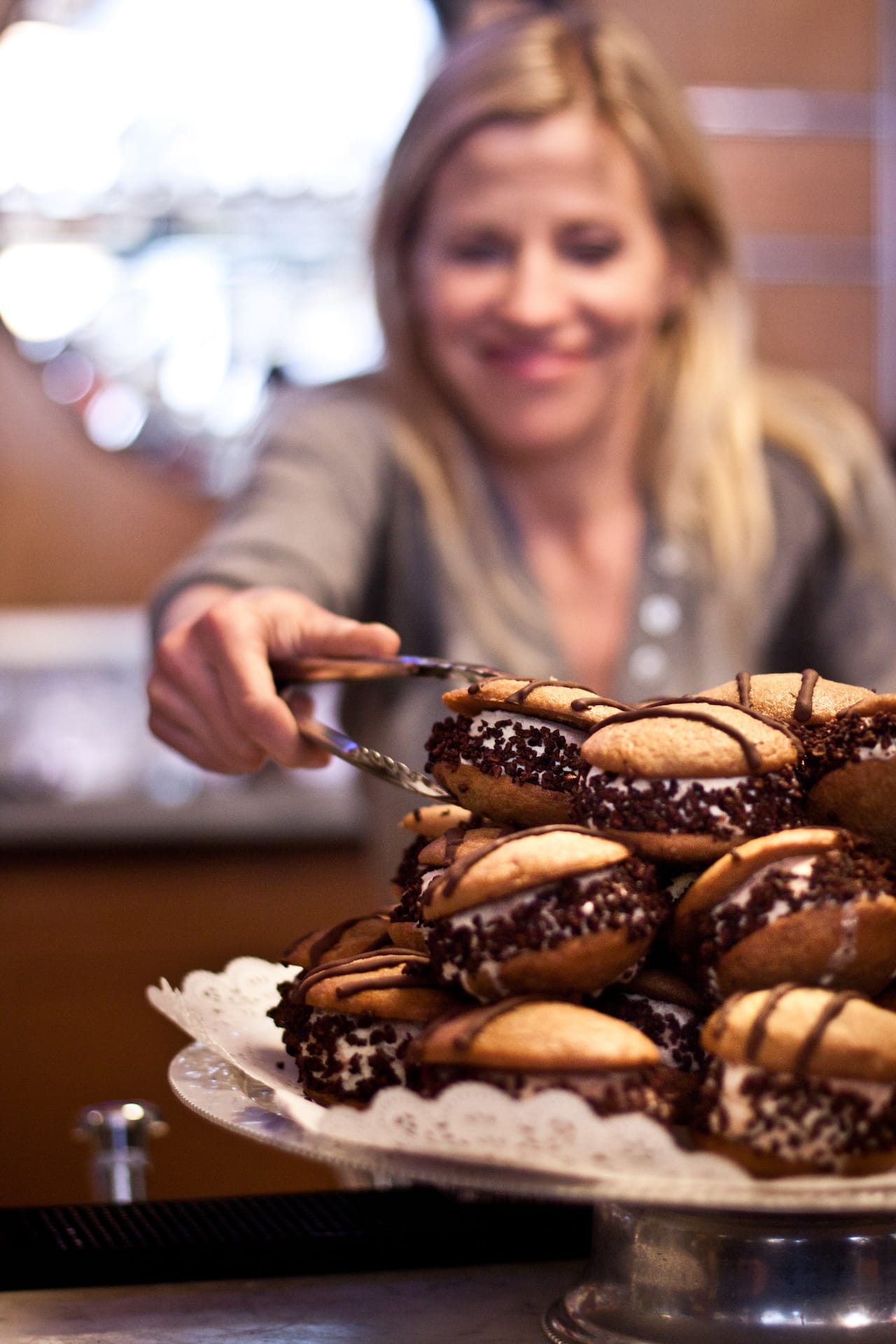 The Scharffen Berger team gave us a happy surprise in our last bakery of the tour. We met Chef Yigit Pura who was the winner of the Top Chef Just Dessert Season 1. This guy not only rocks in baking but also has a great talent to make people laugh. He is funny! He gave a baking demonstration to us and made a spiced cookie sandwich with pasilla chili infused ganache and cacao nib mudslide. YUMMY! We then visited his bakery —Tout Sweet Patisserie at Macy's Union Square where we ended the tour with champagne and more chocolate treat from his bakery.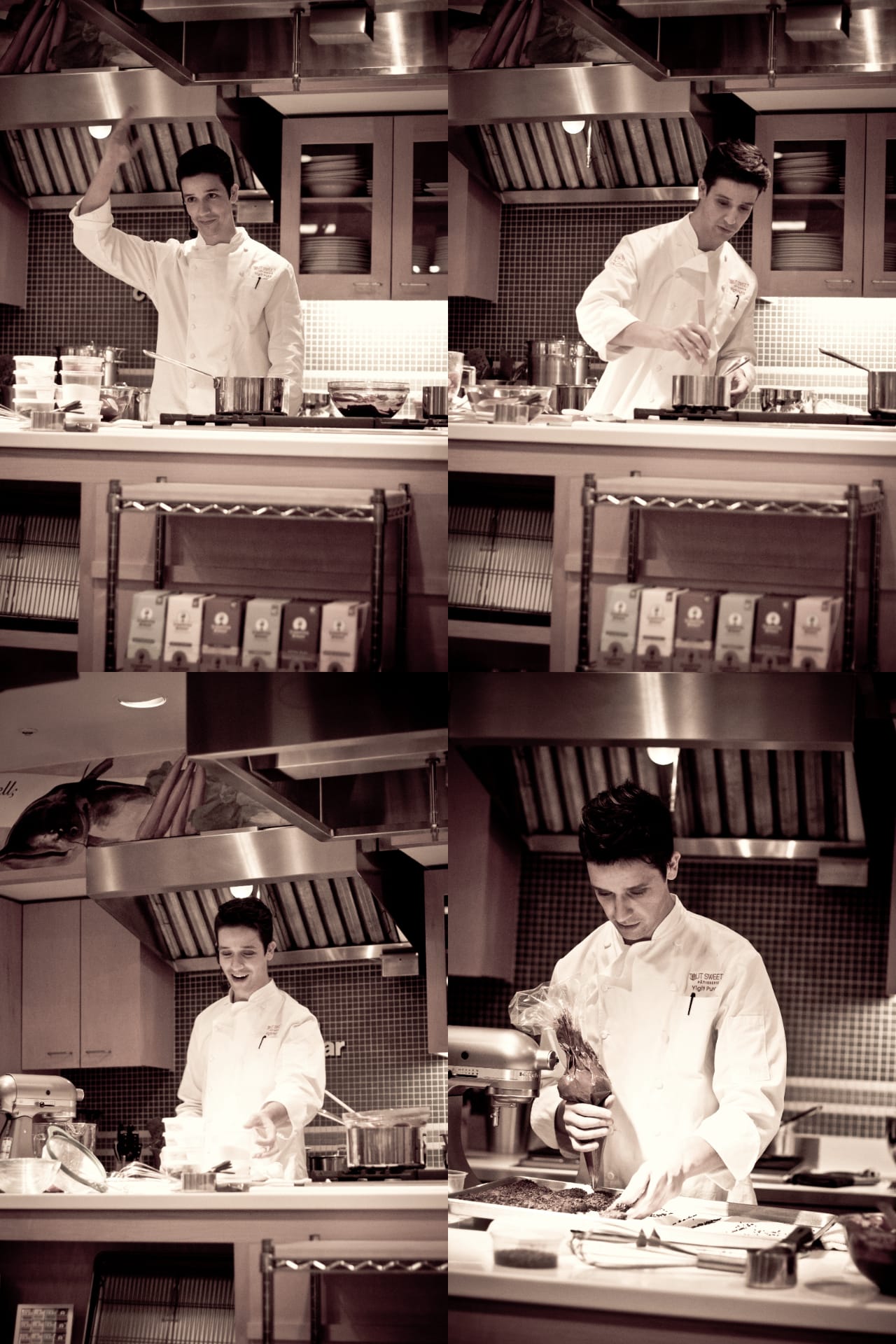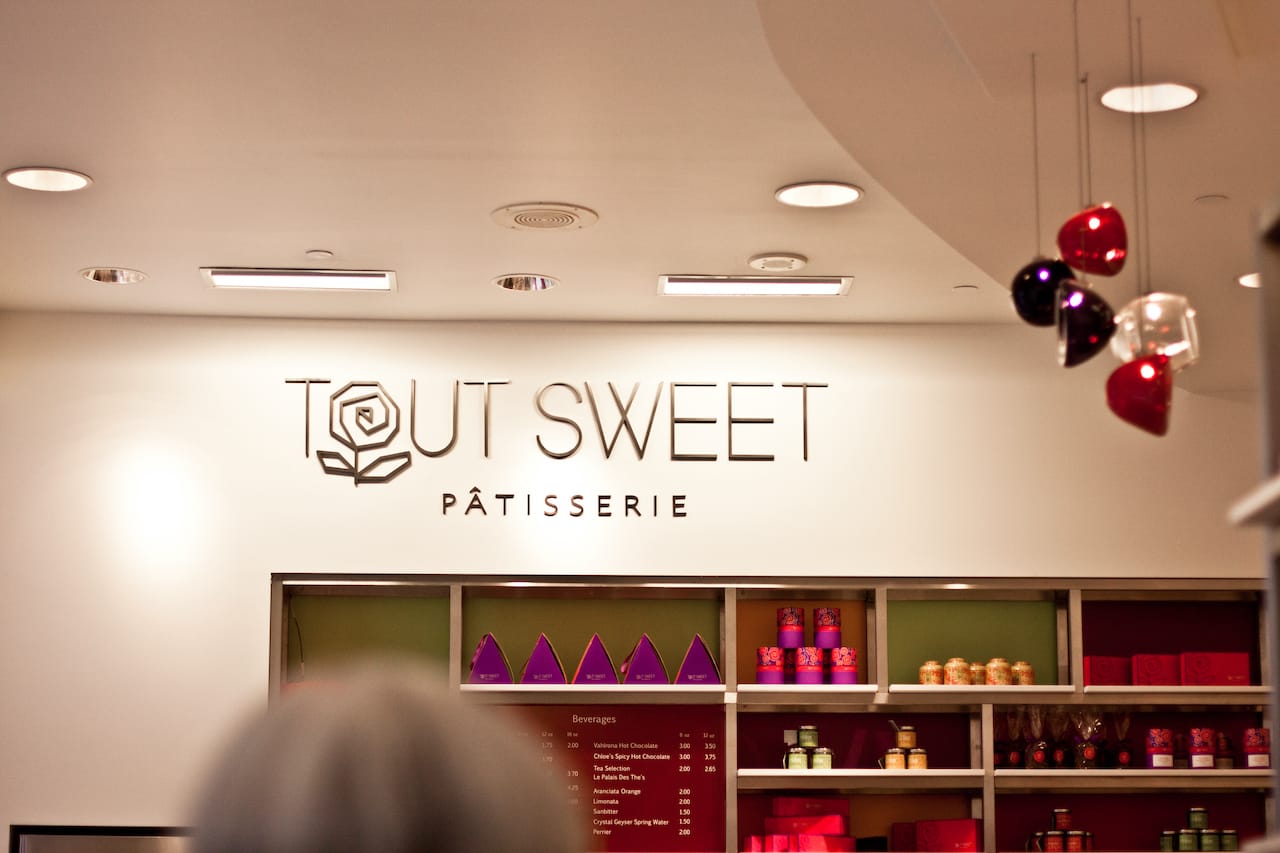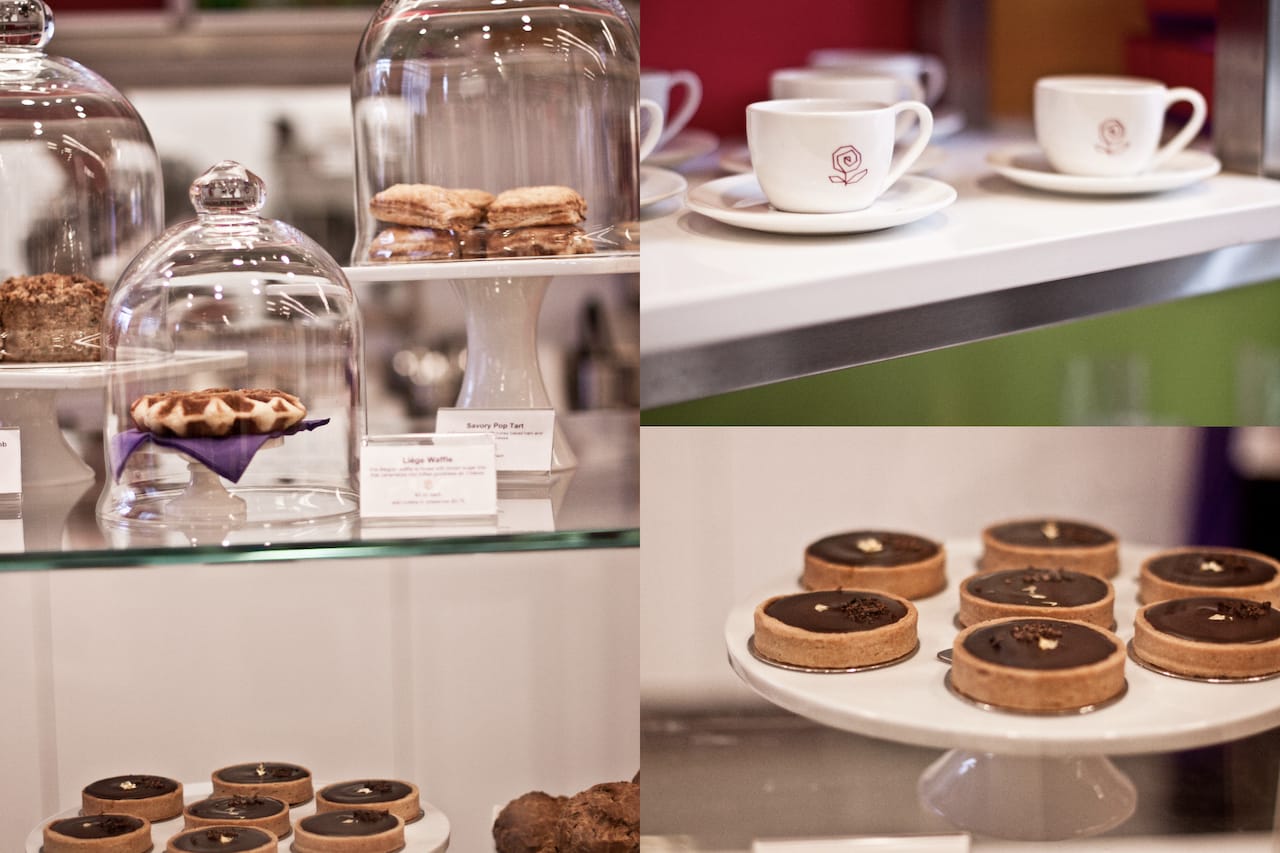 I was on sugar high at the end of the day and went home with a happy belly plus more chocolate to enjoy later. The weekend sure did started on a sweet note.
As I had mentioned above, all these special treats had Scharffen Berger chocolate and at least one of the 2012 adventure ingredients added in it.
The chocolate adventure contest: Scharffen Berger along with TuttiFoodie conducts this contest every year and it started way back in 2007. It is open to all the food enthusiasts, bloggers or non-bloggers, professionals or non-professionals. The contest started on Oct 1 2012 and will end on January 2nd 2013. You can read all about it in the Official Rules For 2012 Contest and enter your recipe in the Official Recipe Entry Form.