This is perhaps the simplest salad I ever made. One that needs no planning, barely any chopping and definitely no cooking! I love a big bowl of crispy salad, any time of the day. And most of the weekday lunches, I try to build one. Sometime, it's with a lot of greens, some raw veggies, lemon vinaigrette and a soft boiled egg on top. And then on the other days, I go bold on the flavors. Romaine and Avocado Salad with Anchovy Dressing is one such strong flavored salad.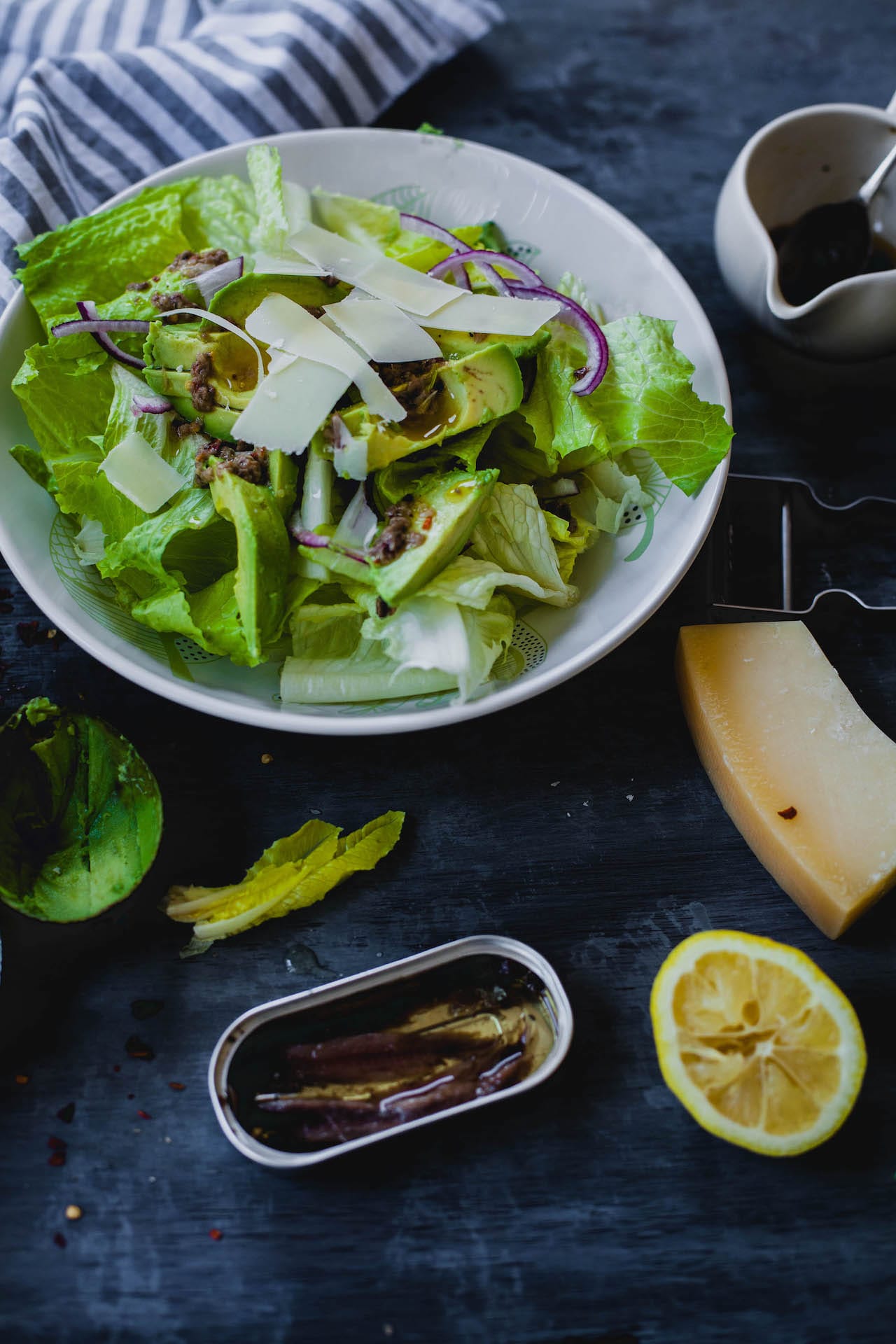 My Bengali palate loves fish in any form but anchovies are not something I ate before. Every time, I see Jamie Oliver adding few fillets of anchovies to his salad dressing, I get tempted. So finally, I gave it a go knowing at the back of my mind that Arvind might not enjoy it. I was correct! The boy didn't grow up eating fish but he eventually started enjoying different kind of fishes. As long as the fish-y smell is not there. So, asking him to enjoy cured fish was probably too much of an expectation. He might like it in the pasta sauce. Maybe I should try that once.
But for now, I am going to enjoy it on salad dressing, until I get bored of it.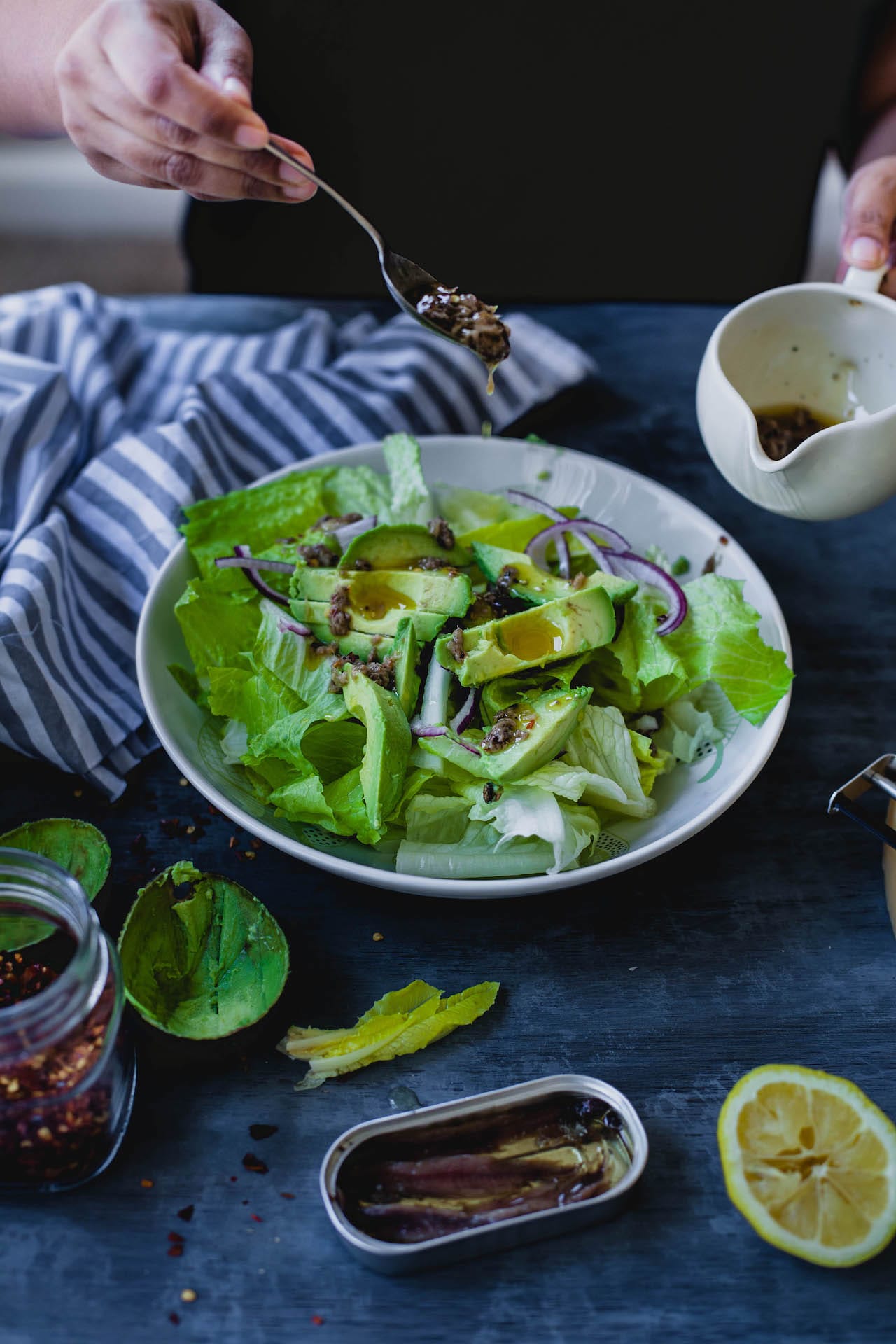 It is one of those salad that gets ready in less than 10 minutes! I like to mash the anchovy fillet using a motor-pestle rather than just finely chop it. The crunch of romaine with the creaminess of avocado balances quite effortlessly with the sharpness of this anchovy dressing. Of course, you could go ahead and add more veggies to the salad but for those days, when you want a quick meal, try this Romaine and Avocado Salad.
Romaine and Avocado Salad with Anchovy Dressing
Ingredients
½

head romaine lettuce

(roughly chopped)

1

avocado

½

medium red onion

(thinly sliced)

2

fillets of cured flat anchovies

juice of half a lemon

1

garlic clove

1

teaspoon

chili flakes

(optional)

freshly cracked black pepper

¼

cup

extra virgin olive oil

parmesan cheese for shaving on top of the salad
Instructions
Using a mortar pestle, mash the anchovies and garlic. Once done, add chili flakes, black pepper, lemon juice and extra virgin olive oil. Give it a mix and the dressing is ready.

Arrange the romaine lettuce and sliced red onion in your salad-serving bowl.

Peel the avocado, remove the pit and cut it into chunky slices. Layer the avocadoes on top of the lettuce.

Drizzle the salad dressing and shave Parmesan on top.

Enjoy!
Nutrition