Crusty golden top with creamy paneer, goodness of baby spinach, the sharpness from marinara sauce and those crunchy red onions! With cheese loaded in the center, these palak paneer (spinach cheese) party sliders are a hit. The left over sliders stays good in an airtight container, and after a quick warming in the microwave it gets cheesy and saucy once again.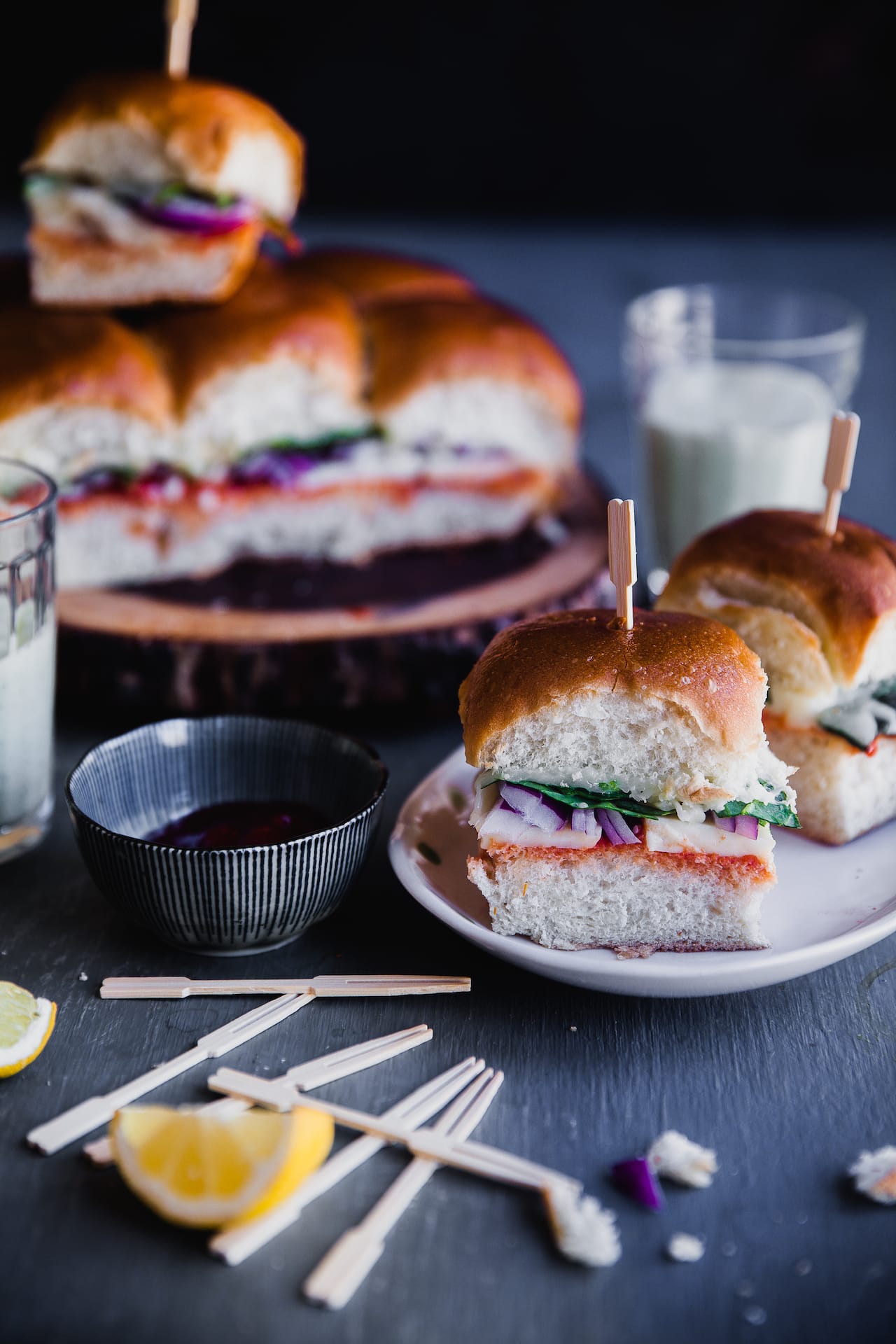 When it comes to planning a menu for parties, I always look for recipes that can be prepared in advance, that is stress free and that can be arranged in bulk. I also try to think of dishes that can be baked and that can stay warm in the oven until it's ready to serve. So when your guest arrives, you are ready to party without worrying about the food to serve.
It was back in March, when I first prepared party sliders. It was for Avyan's third birthday. He is growing so fast! As part of the main course, we had planned grilled chicken, paneer and some veggies, but I wanted to make some sliders too. Then Pinterest gave me this idea. Make slides in big batch and let people pull it apart. How convenient is that? So, I gave it a go. Prepared a version with meatballs and marinara sauce and the other one with fresh mozzarella and pesto sauce. Everybody loved it. After that day, I made it a couple other times with different fillings. It's like one of those full proof recipe where you cannot go wrong. Just pick your choice of flavor combination for the filling.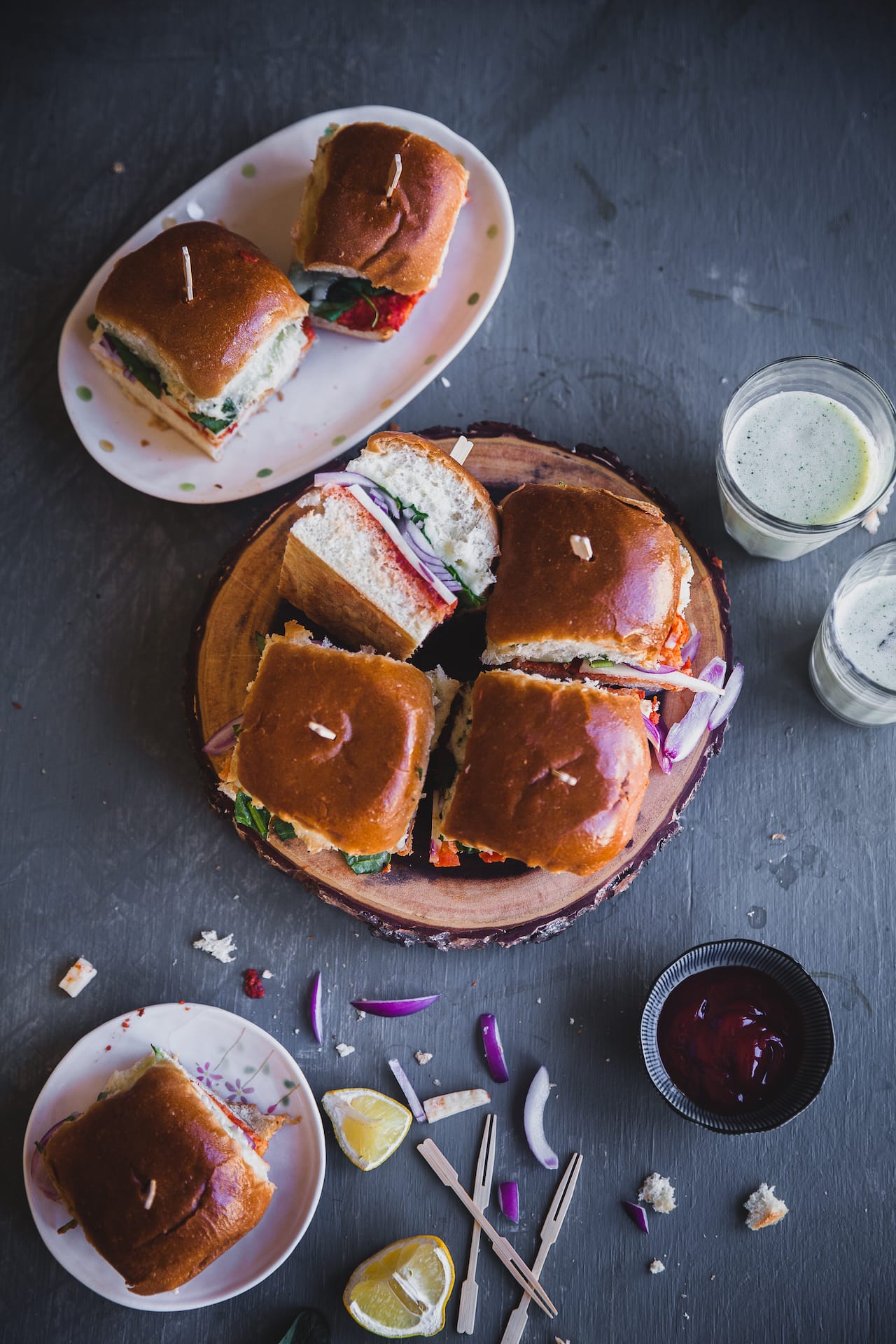 One key point would be to pick veggies that cook faster and to not use cooked meat and the baking time is very less. I used eggless butter rolls but you can use any kind of soft buns you like.
Palak Paneer Party Slider
Ingredients
½

lb

200 g paneer block

¼

cup

thinly sliced red onion

1

cup

baby spinach

9

slider buns

1 ½

cup

marinara sauce

1

cup

grated mozzarella cheese

1

tablespoon

melted butter
Instructions
Slice the paneer blocks into ½ inch thick slices

Take an ovenproof pan that can fit the slider buns comfortably. Pre heat the oven to 350F.

Without separating the buns apart, slice the entire block into half.

Place the lower half of the bun in the pan. Spread half of the marinara sauce, then layer the paneer slices, followed by thinly sliced red onion. Spread rest of the marinara sauce, layer the baby spinach leaves and then top it with grated cheese.

Place the top half of the slider buns. Brush the melted butter on top of the bun.

Cover the pan tightly with aluminum foil and bake for 10 minutes, in the middle rack of the pan. Then remove the pan, uncover it and bake at the same temperature for 10 more minutes.

Allow it to cool down for a minute and then serve while warm.

Notes: Although these buns tastes best when made fresh, you could still store left overs in an airtight container in the refrigerator. Warm in the microwave for 30 seconds or put it in preheated 350F oven for about 5 minutes and it gets saucy once again.
Nutrition