A boy and a girl met through common friends and there was no sparkle or anything even close to that. One year down the line, they became best of friends and even till date, they don't know how and when they fell in love with each other. For a long time, he was in US and she was in India. The long distance relationship made their love even stronger and last year, on 26th Feb 2010, the wedding bell rang and we said 'I do' to each other 🙂
We celebrated our first anniversary last weekend and it was fantastic. He made the weekend perfect, just like he makes my every day perfect. I have the best husband in the whole world, and every day he makes me feel like a teenager who has just fallen in love. I am one lucky girl whose fairytale came true 🙂
The advantage of having your anniversary fall on weekend is that you get two days to celebrate ;). On Saturday, we started our day with Strawberry Tiramisu(will share the recipe in my next post.).. It was our breakfast.. Seriously :D. Then, we went to one of our fav restaurant 'Chilli's' and had an amazing lunch. On Sunday, we went to Napa Valley and enjoyed the Napa Wine Train ride with four course meal and sparkling wine. What an amazing experience it was! The view was awsm, the food was tasty and it was a perfectly sunny day.
Our meal began with a complimentary glass of California sparkling wine and continued with four course lunch of our choice.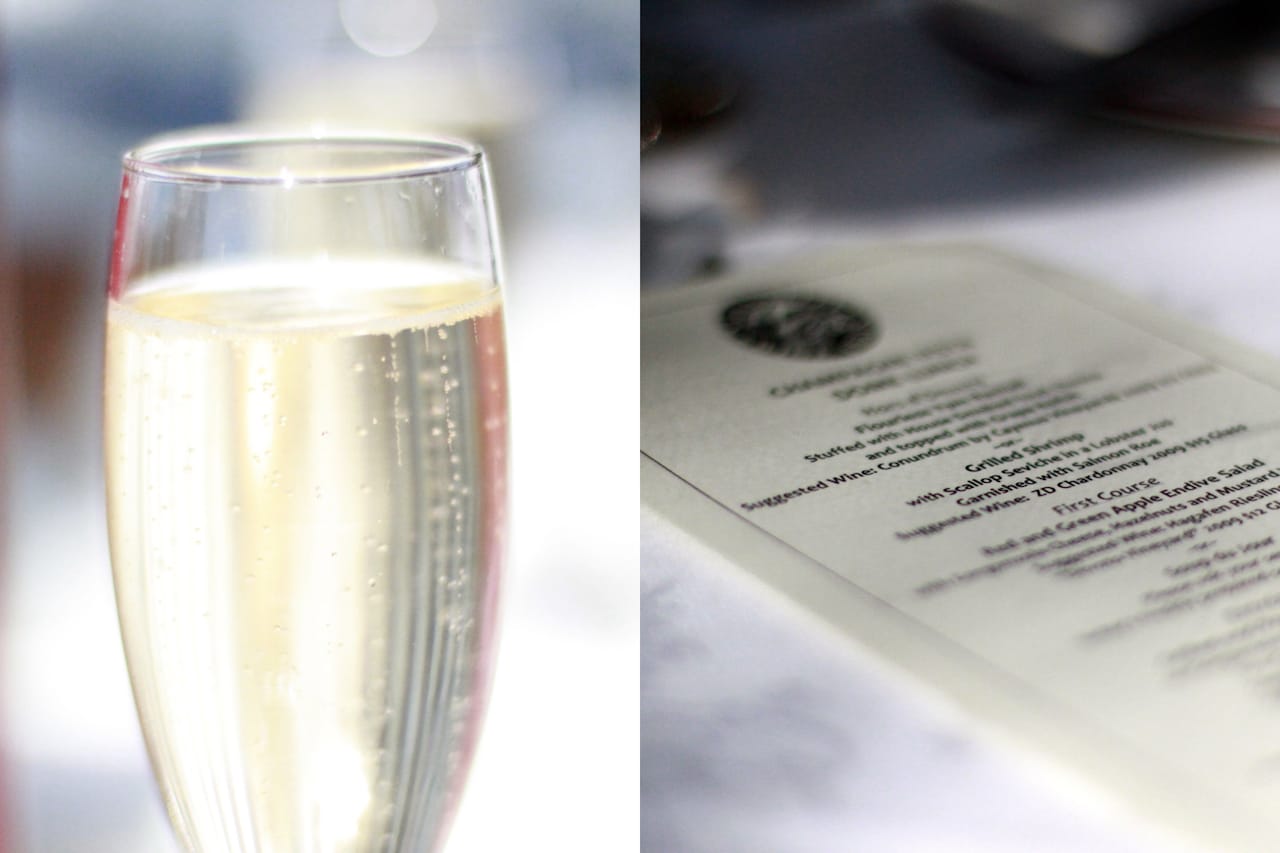 For our Appetizer, we both ordered Grilled Shrimp. It was with Scallop Seviche in a Lobster Jus, garnished with Salmon Roe. We never had Salmon Roe before and so, it was quite an experience.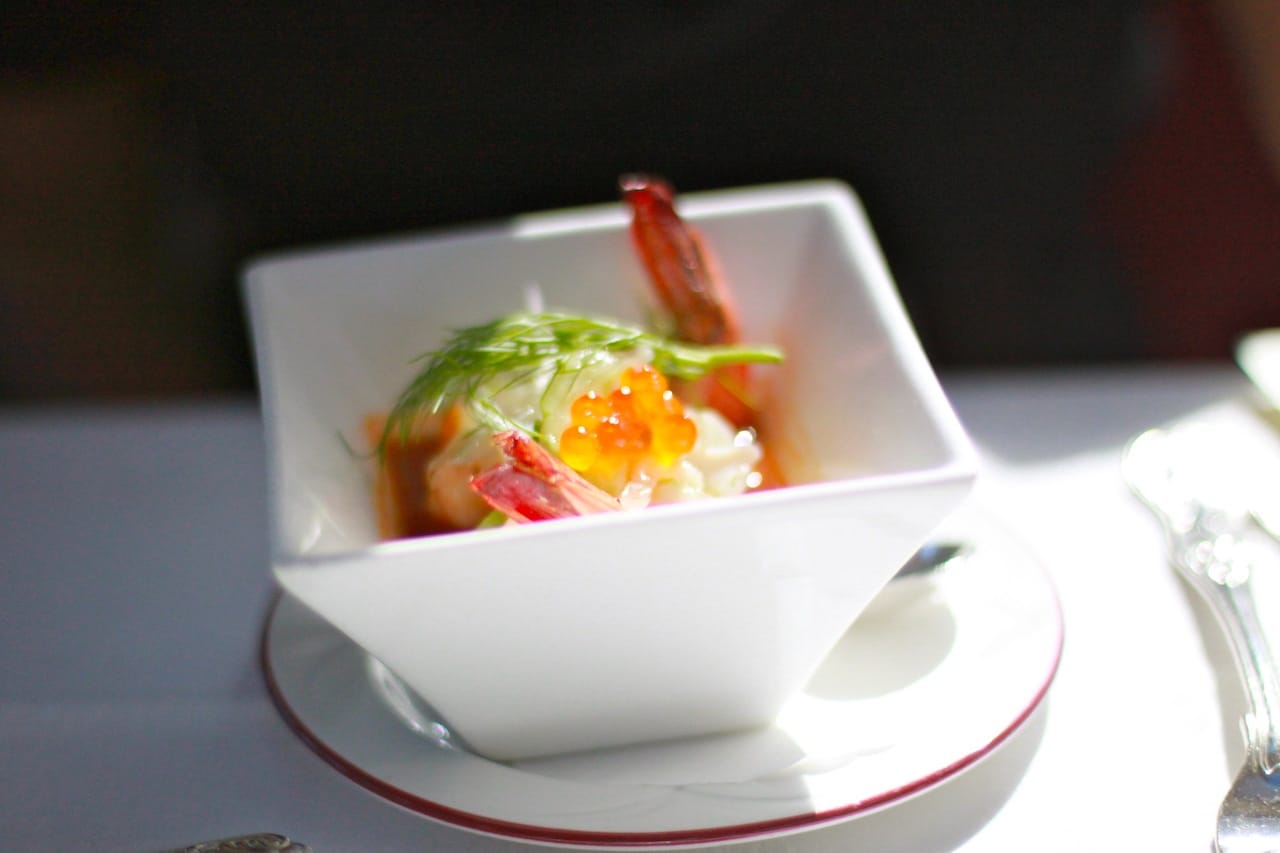 For the First Course, he ordered the Chicken Chowder Soup and I ordered for Red and Green Apple Endive Salad with Hazelnut, Gorgonzola Cheese and Mustard Vinaigrette. The chicken chowder soup was very savory. The mustard vinaigrette didn't suit my taste bud, but the apples and nuts did the magic.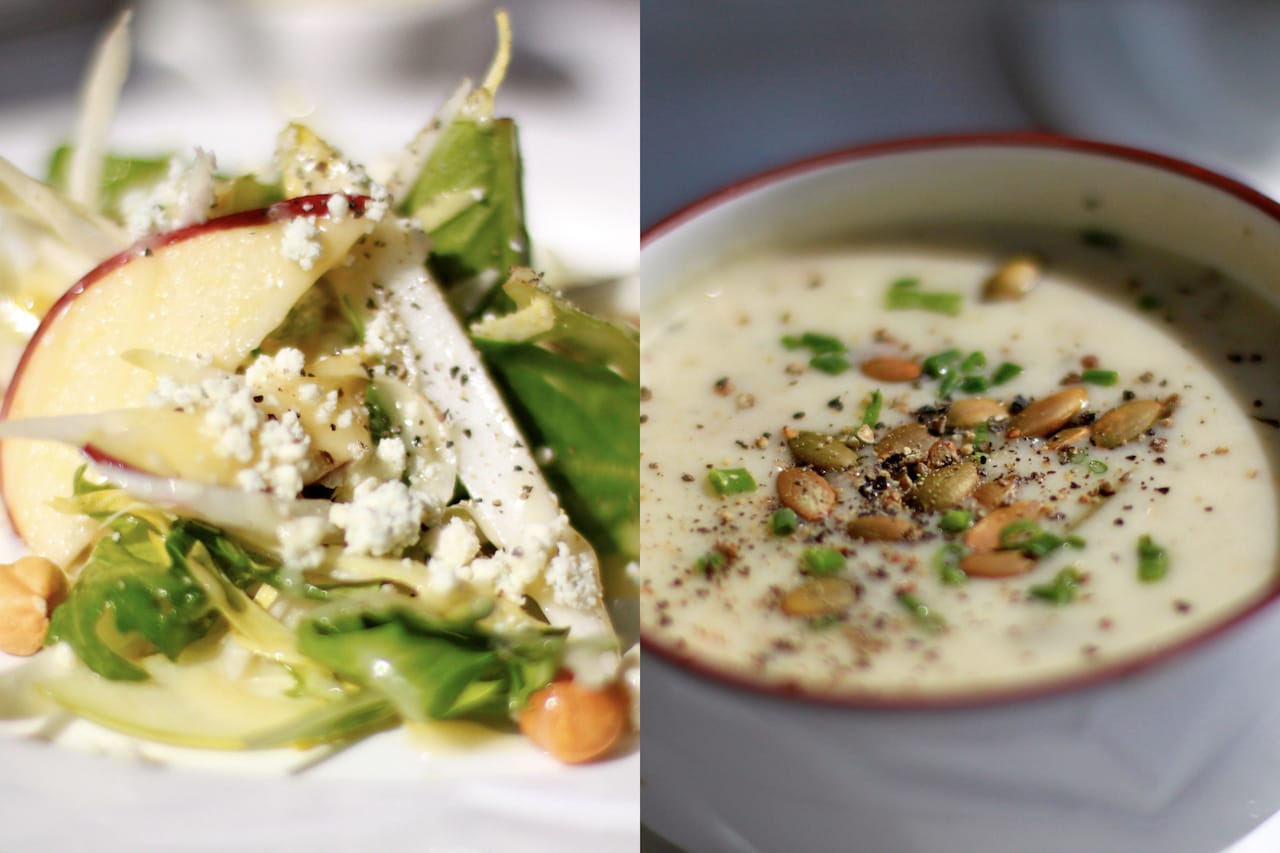 For Entree, he ordered Coriander Breast Chicken with Wild Mushroom Polenta and Avocado sauce. I ordered for Grilled Salmon with Steamed Vegetable and Avocado Sauce. Again, polenta was something we never had before but we loved it. I think I am going to make it at home very soon 🙂
I was so full that I started to worry if I had any more space left for desserts. But guess what?? They gave an hour gap before they served the desserts. That was such a relief 😉 We went for a walk in the train, met the magicians(the world calls them Chefs) and their tiny Magic Land(officially called the kitchen). I was really surprised on how they created those amazing dishes in that tiny space.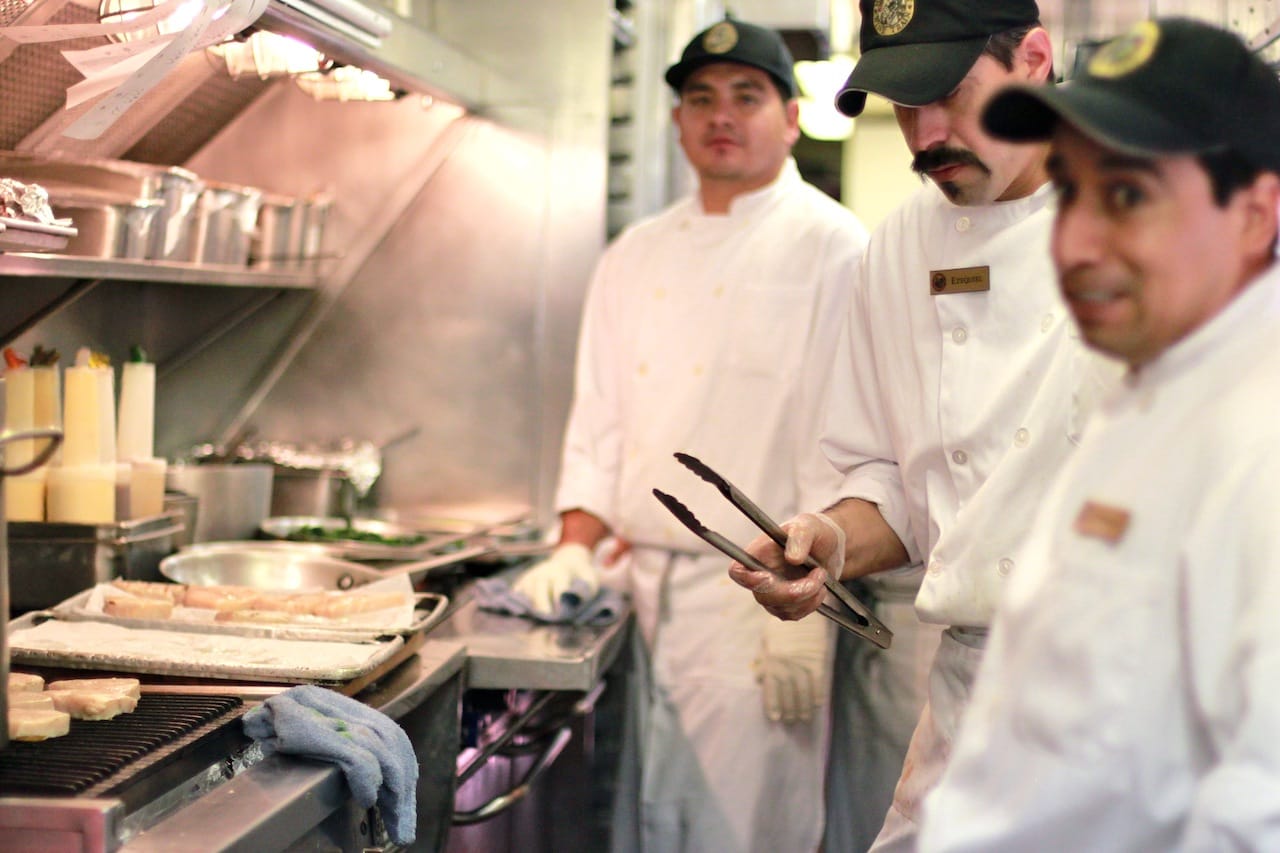 Finally we ordered our desserts. I wanted Creme Brulee and he asked for Hot Apple Pie crusted with Oats and topped with Ice Cream... mmm mmm mmm !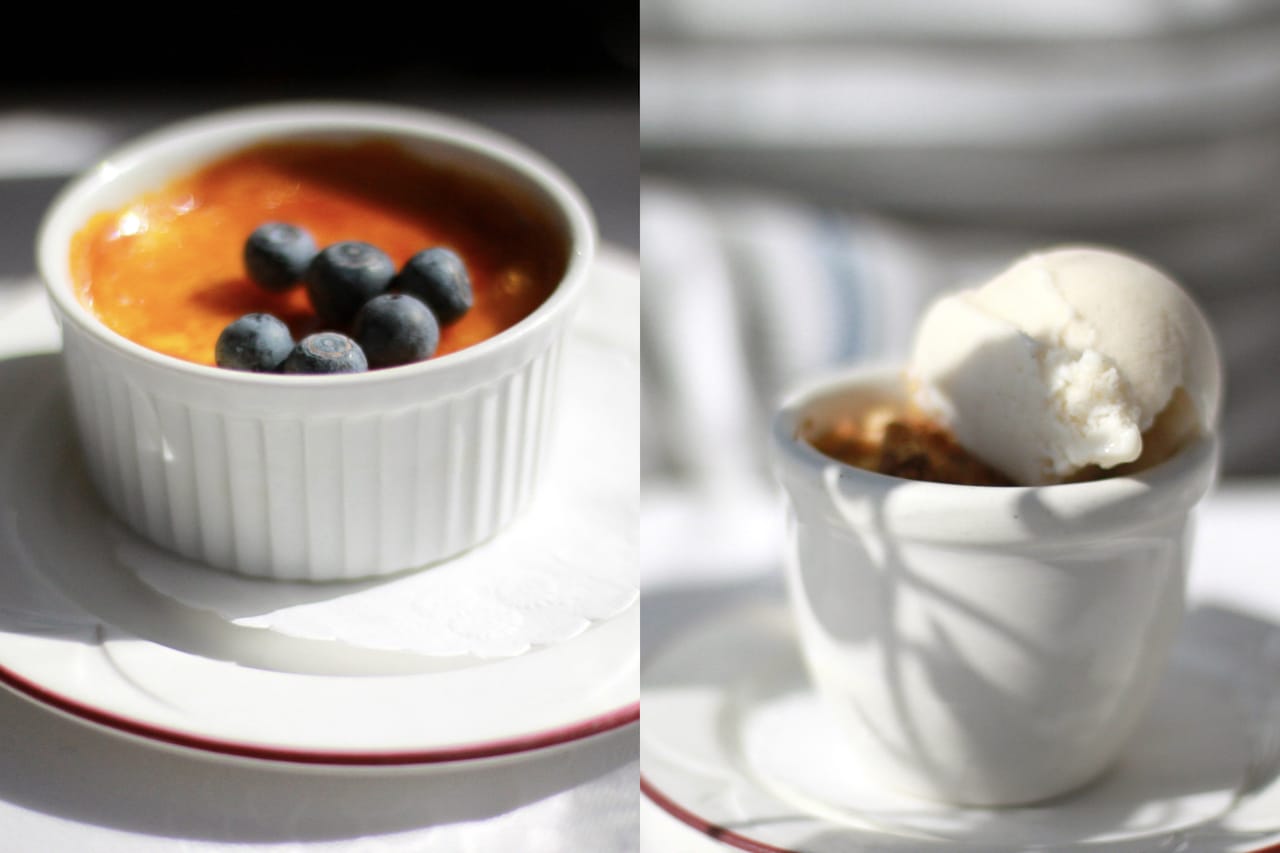 The weekend couldn't have gone any better 🙂 And if you guys get an opportunity to experience the train ride, don't miss it. It will be worth it!