The vacation is coming to an end and soon, we'll be back home. These two months just flew by and we enjoyed every minute of it. We ate, we shopped and we relaxed. I have a lot of stories and photos to share with you. Until then, let's see what my friend Radhika made for us.
Radhika @ Food for 7 Stages of Life is one of my very close blogger friend and she lives in the Garden State of America with her loving husband. She is very passionate about cooking, writing and she shares them beautifully along with some picture perfect photographs in her blog.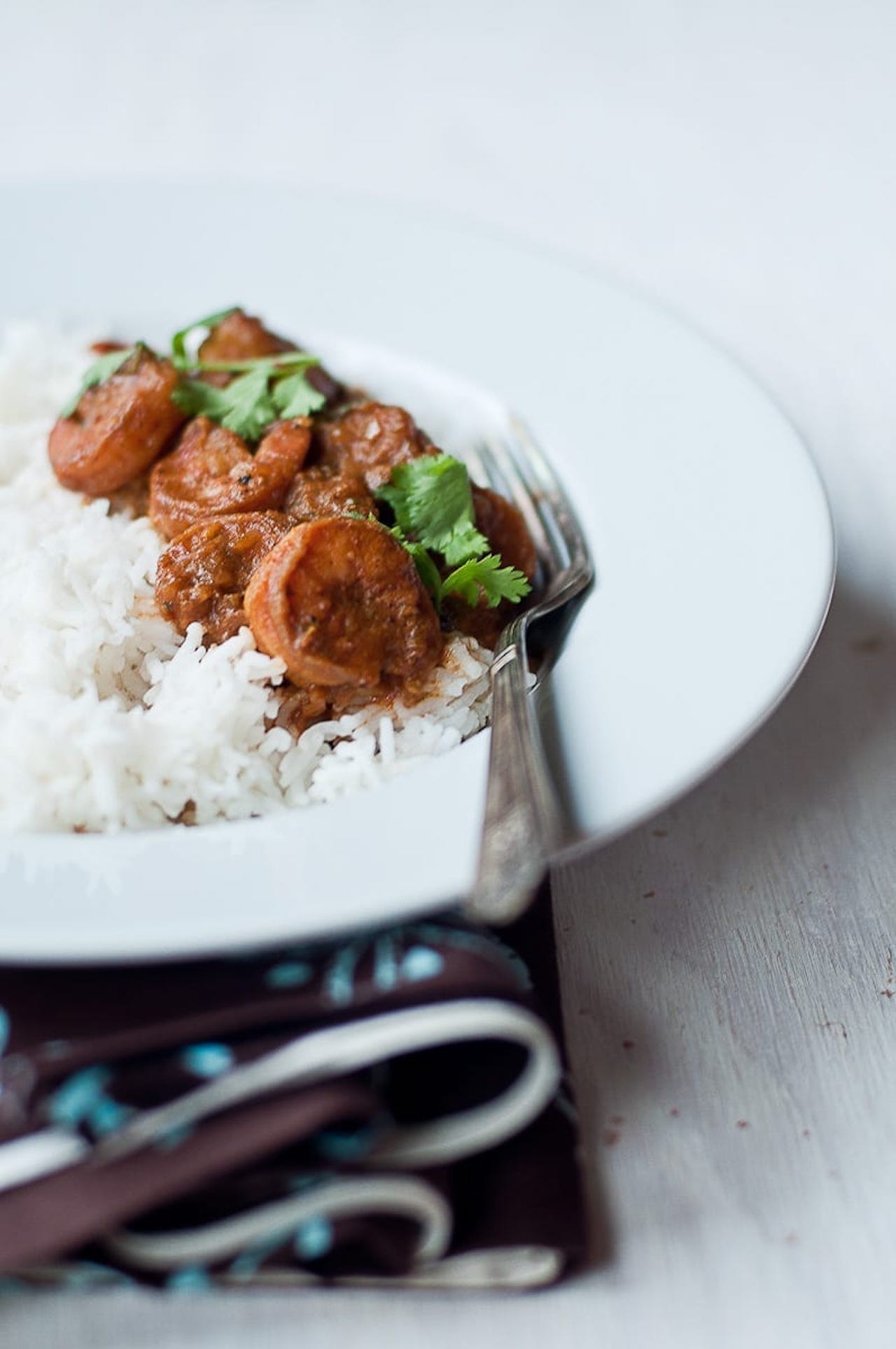 Radhika @ Food for 7 Stages of Life
1. Tell us a little about you and your family ?
Recently Vasanth & I welcomed a new member to complete our family. My life has changed drastically that I couldn't think even a single word to talk about me. My world know revolves around my daughter S and occasionally my husband 😀
2. Why the name ' Food for 7 Stages on Life' ?
I was seriously influenced by Shakespeare poem 'All the world a stage' where he describes about 7 stages of human life. But I strongly felt that human's life began right in the womb and so is the food that we eat. Through my blog I wanted to share recipes for all stages of human life starting from pregnancy until old age. Hence Food for 7 stages of Life.
3. How is the experience of blogging been so far ?
Many times I wanted to quit blogging. But my love for food and the wonderful community put me on track every time I strayed from it. Even if I think I wouldn't be able to stay away from it. Blogging has only helped me to feel complacent and have a purpose in life. I have made wonderful friends like Kankana only through blogging. It has also given a new hobby - Food Photography and I have got exposed to various food cultures. I can't be more thankful to this beautiful community.
"Friends are born, not made". Blogging has helped me to meet some nicest people from different cultures across the globe. One such friend is Kankana of Sunshine & Smile. Today I take pleasure in writing this guest post for her while she is enjoying her vacation in India with her family and friends.
We both have one thing in common. We grew up in India, got married and immediately boarded the plane to United states of America to live our dreams with the man we love. Expats like Kankana and me live miles away from our parents and friends. We cherish the moments spent with them and eagerly wait for the occasion to meet them. When I first traveled to India after being away from my parents for 2 ½ years my happiness knew no bounds. I was tired of my cooking by then and was terribly missing my Mom's food. So I made a list of food that I wanted her to make for me and one such dish was this Madras Shrimp Masala. Shrimp aka prawns is my favorite seafood. Still I don't get to eat them often. Before marriage it was because of my sister and then my husband. Both of them dislike shrimp hence it is hardly cooked in our homes. But still whenever it is made I get to eat all of them like a greedy glut 😀
Initially I was reluctant to buy shrimp because of all the cleaning required. It is mandatory to clean them well before cooking otherwise it could cause illness or allergies. When my mother-in-law came here she taught me how to clean and devein them. And my Mom gave me tips like using turmeric powder and salt to remove germs and to soak it in lemon juice to remove odor.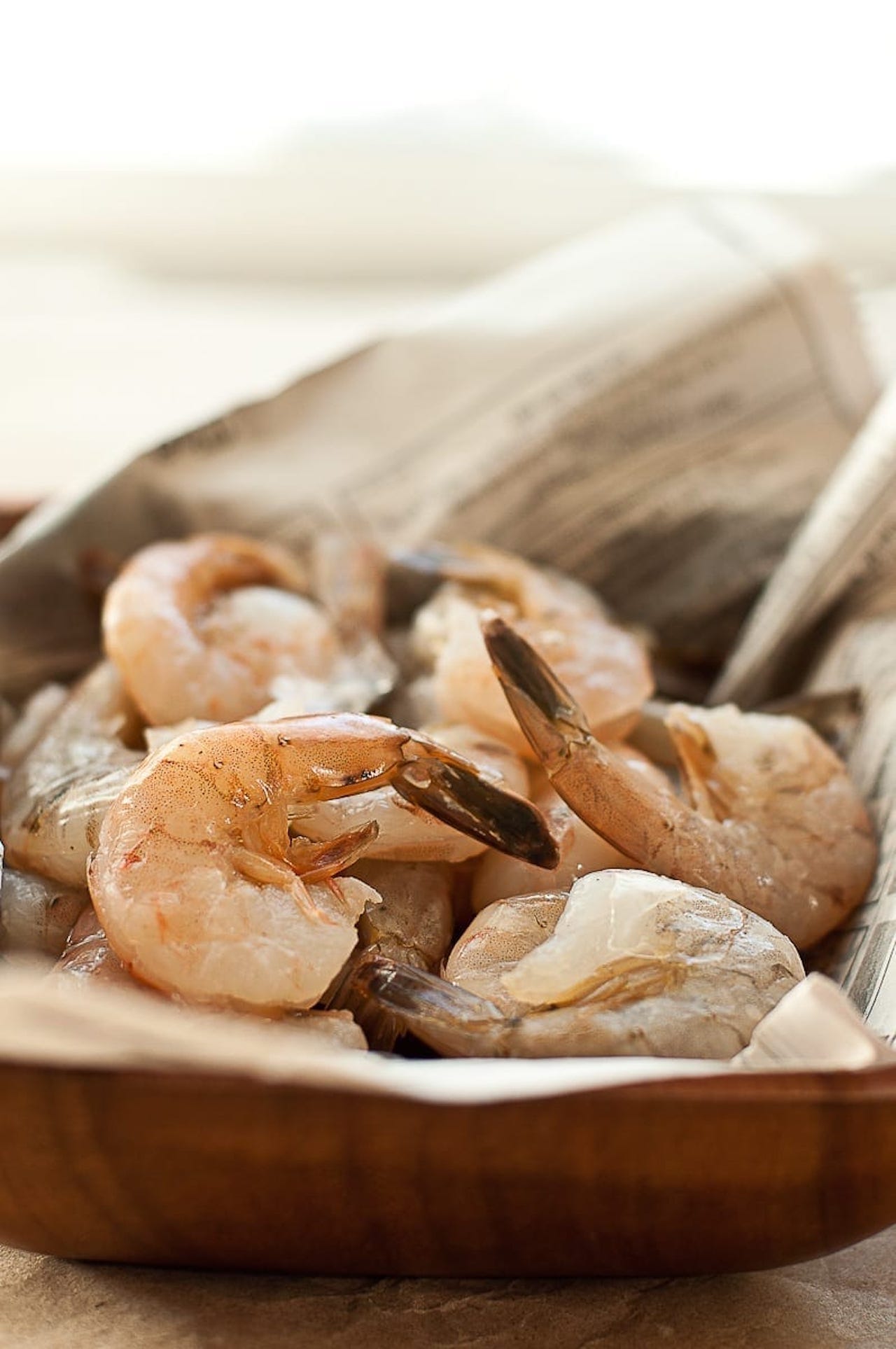 Though the name of the dish sounds fancy this curry is made with simple and easily available ingredients. You will not need "Madras curry powder" or any namesakes to make this fiery and lip-smacking curry. Simple spices like garlic, ginger, coriander and black pepper add zing to this dish. Take it from me and make this dish and enjoy every bite of it with oohs….. and aahhhs…….
Madras Shrimp Masala
Ingredients
1

lb

large Shrimp / Prawn

4

small Onion

(finely chopped (200 gm))

1

large Tomato

(finely chopped (150 gm))

8-10

garlic pods

(40 gm)

2

" ginger

(15 gm)

3

Green Chili

2

teaspoon

Chili Powder

(as per taste)

¼

teaspoon

Turmeric Powder

Salt to taste

3 ½

teaspoon

Coriander Powder

1

teaspoon

Coarsely ground Black Pepper

2

tablespoon

Oil

¼

teaspoon

Fennel seeds

2 ½

cup

Water

Few teaspoon of lemon juice

(for cleaning shrimp)
Instructions
Clean, wash and devein Shrimp/prawns. Add some salt and turmeric powder whilst cleaning. In a small bowl add some water, lemon juice and let the shrimp soak for 5 minutes. Turmeric, salt and lemon juice helps to remove any germs and odour from shrimp. This cleaning method applies to all seafoods.

Grind ginger garlic into a smooth paste.

In a large kadai/wok add oil. When it is hot add fennel seeds. When it splutters add finely chopped onion, salt and saute until golden brown and reduces in volume.

Then add turmeric powder, finely chopped tomato and saute until it turns mushy.

Add ginger garlic paste and saute until oil separates.

Then add red chili powder, coriander powder and saute for a minute.

Add water and bring it to boil for 2-3 minutes.

Add coarsely ground black pepper powder. Stir it well.

Add shrimp/prawns and cook until well done.

Remove it from flame. Close the lid and allow the flavors to marry well. Longer you wait the better is the tastes 😀

Serve it with rice or rotis.
Notes
This curry is on the spicier side. Adjust red chili powder/ black pepper as per your taste.