As a kid, butter was the answer to everything that my taste buds wouldn't approve. Drop a spoonful here, spread a little more there and I would eat like a happy bunny. Sometimes, Mom would make butter at home and other times, we would depend on India's favorite brand 'Amul - utterly butterly delicious' 🙂 I loved butter with anything and since my metabolism was pretty good back then, I had to never worry about the fats.
However, the story is little different now, but I still believe in what a wise man once said 'butter makes everything better'.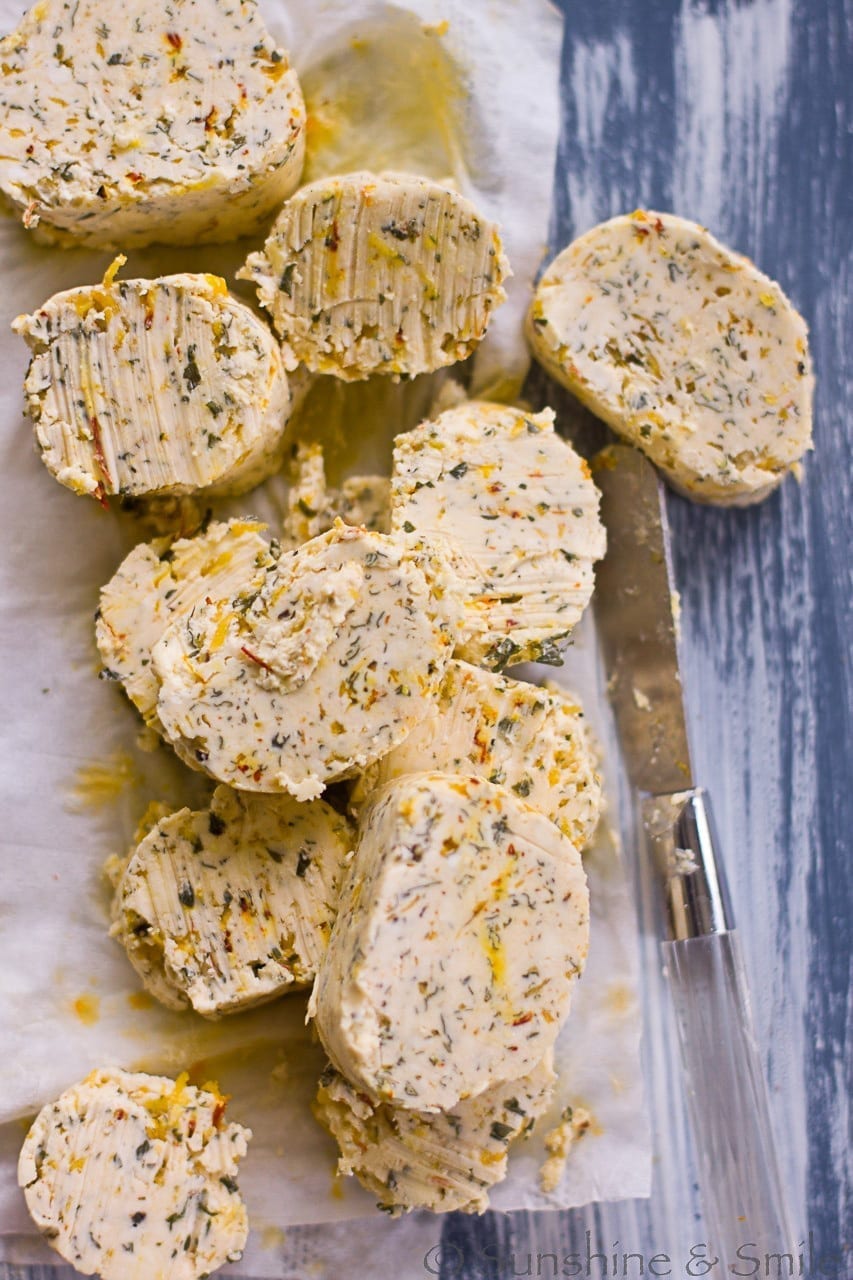 Compound butter is very popular and works as a perfect tool to add extra flavor or depth to any dish. All you need is room temperature softened butter and flavoring components like herbs, garlic, citrus or whatever spices you prefer. Mix it up, roll it in a plastic wrap and let it set in the freezer. Once you made you flavored butter, it can stay in the fridge for up-to three months.
It's a quick and easy way to give a gourmet touch to any dish!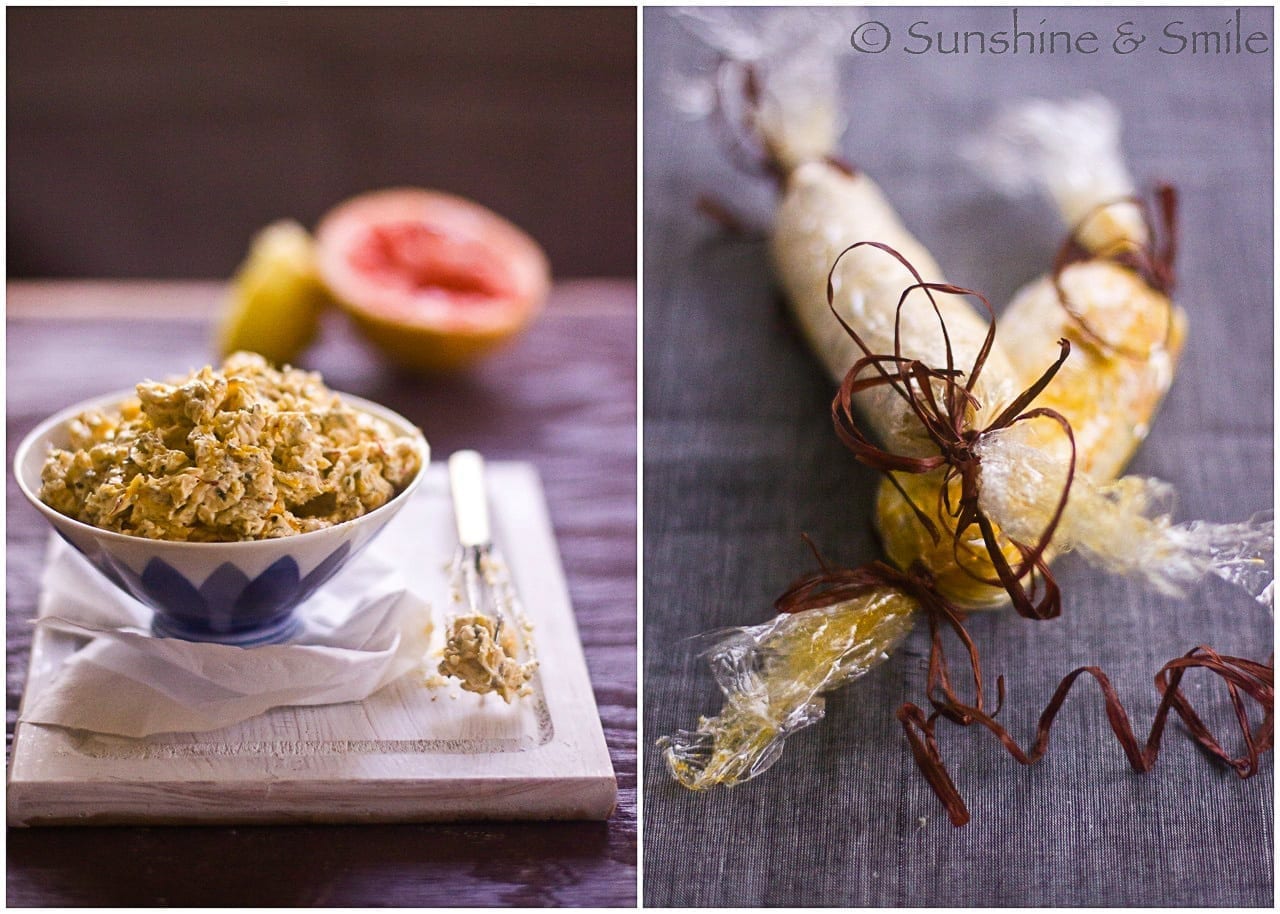 This flavorful compound butter is adapted from this very informative book on spices by Ana Sortun. What caught my attention was the usage of saffron in the butter. Saffron, as we all know, is one of the most expensive and exotic spices in the world. A little bit of saffron can go a long way. Always be very careful not to add too much of saffron in any dish otherwise, it will taste bitter.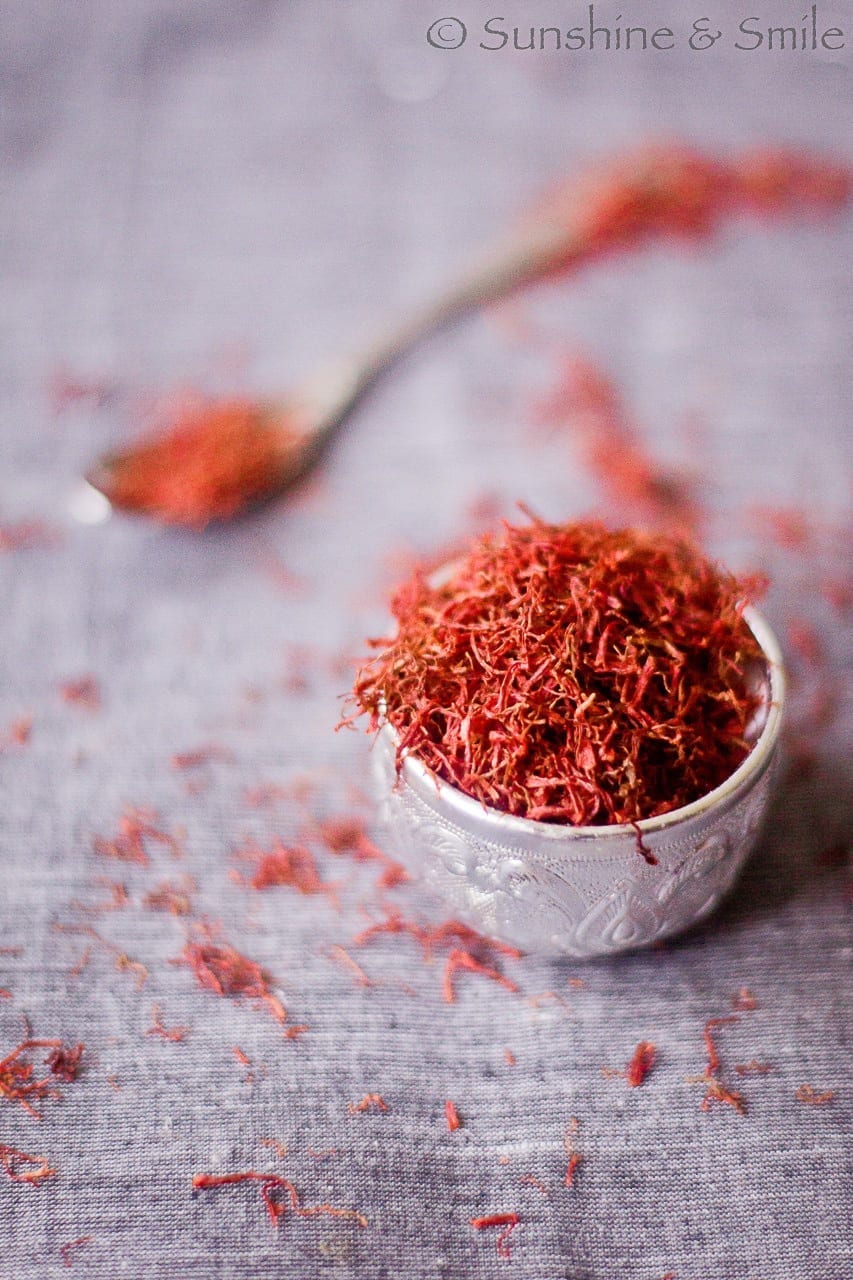 The zest from the citrus, the sweetness from the saffron and the refreshing flavor from the parsley blended beautifully and gave a gorgeous sunny color to the compound butter. You can have it with soup, grilled meat and fish or just spread it on plain toast.
Give it a try and you will definitely fall in love with it.
Flavorful Citrusy Compound Butter
Ingredients
2

sticks of butter

(softened at room temperature)

1-½

tablespoon

marsala wine

1

teaspoon

saffron

zest of one medium blood orange

juice of ½ medium blood orange

zest of one lemon

juice of ½ lemon

2

cloves

garlic

(grated)

1

tablespoon

fresh parley

(finely chopped)

½

teaspoon

paprika

1

teaspoon

black pepper

salt to taste
Instructions
In a bowl, add marsala wine, place the saffron and let it sit for about 5 minutes.

Add rest of the ingredients except butter to the bowl and give it a mix.

Now, add butter and using a wooden spoon or a small whisk, combine everything properly.

Layer a plastic wrap and pour half of the butter mix on it.

Roll it and fold it tight at the edges with some thread.

Repeat it with the rest of the butter in another plastic wrap and let both the logs chill in the fridge.
Nutrition