I like to usually share the photos of our trip as soon as we are back home, unpacked and a little relaxed. This is probably the very first time that the photos took months to appear out here. I was sorting out some of the folders the other day and I came across these photos that we had totally forgotten about. It's from the trip we took in December 2011 and now after nine very short months, I am sharing these with you. Please forgive me for being so lazy and forgetful! And, let's take a break from the kitchen to enjoy a virtual tour of the largest market in Thailand – Chatuchak Weekend Market.
Even though it's called weekend market, some of the stalls stay open even on certain weekdays from 8 in the morning to 8 in the evening. But, the majority of the stalls stay open only on the weekends from 10 to 5. It's a huge market with 7 sections and more than 5000 stalls. You can find anything and everything from plants, antiques, clothes, books and even pets! If you like open markets, open food stalls, walking on the street and shopping, then this is the place to visit.
Amongst the crowd, heat and humidity, capturing the moments was a seriously crazy idea! Wish I had more time in hand.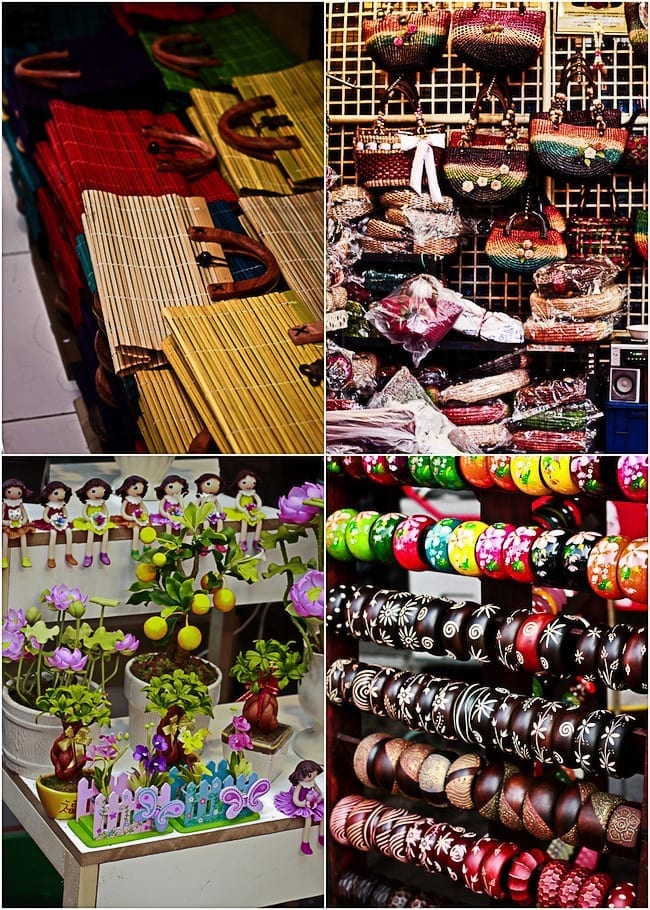 Yes, they have pets too. Check out these cute puppies playing around. How Adorable!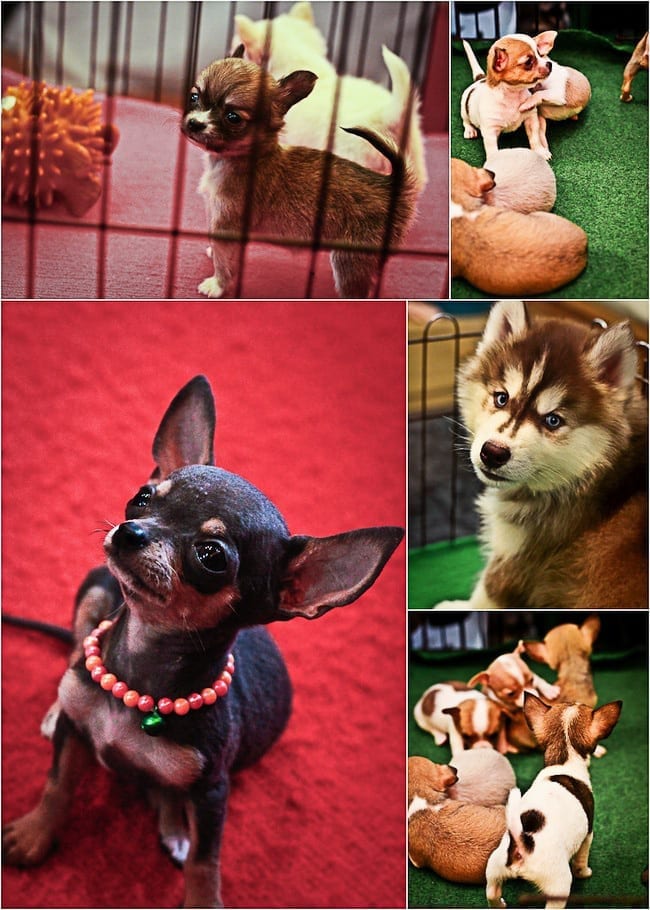 There were various food stalls, something for everyone, ranging from fruits to seafood to grilled meat.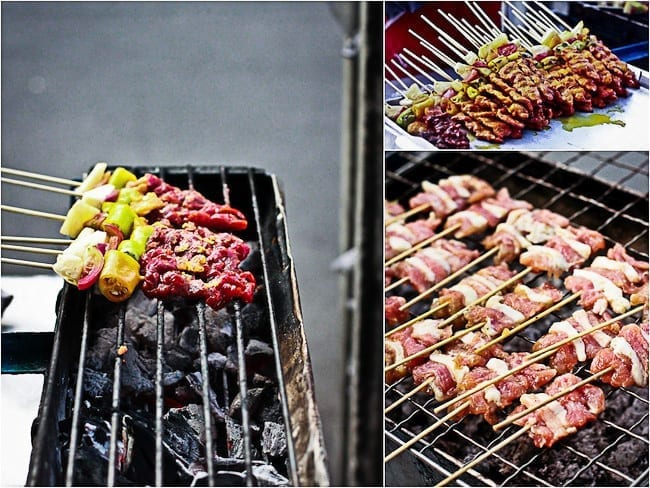 And this is Bangkok's very famous coconut ice-cream . If you love ice-cream, you can't afford to miss this. It's there in almost every other road side stall on every other lane.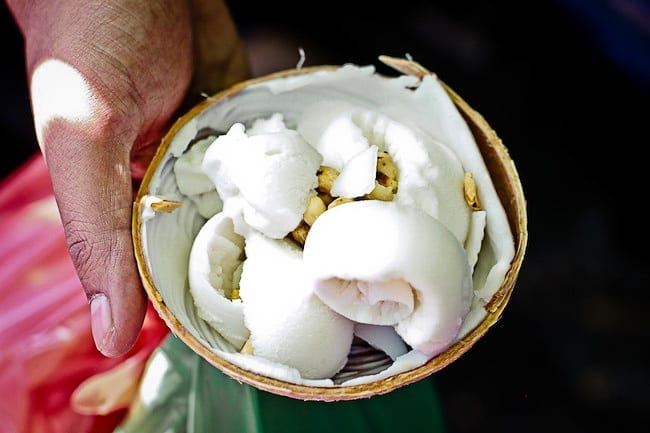 This guy was so funny. As you can see from the photo below, he was totally in a happy zone. He was singing away while ladling some of those pink fruit jelly stuff. Anyone knows what it's called ? I can't remember!
And then there were deep fried swirl potatoes dusted with spices on top. Crispy yum!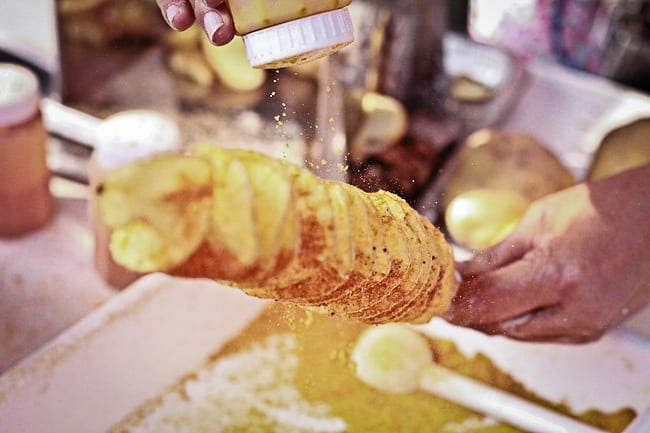 Those purple corns were so gorgeous. We were in a hurry and we forgot to pick these. Later, we couldn't find it anywhere else! I have no idea how it tastes. Anyone knows?
I would have almost missed the below photographs if it wasn't for the music that suddenly started playing and got my attention. This guy was mixing Thai Iced Tea by pouring it back and forth in a perfect rhythm with the song. I believe it's an art and I am sure that a lot and lot of practice must be required for this.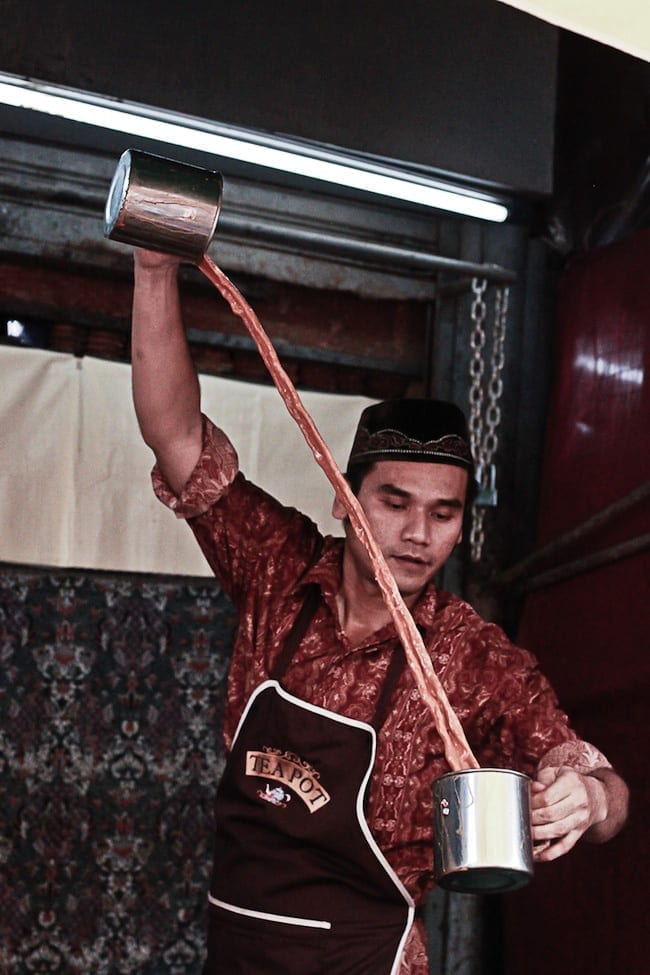 It would have required multiple weekends to cover all the stalls and the entire market. We could cover only one section of the Chatuchak Weekend Market. There are seven sections and I wonder what we must have missed! Have you ever been there ?