After participating in the last month's DHSPC, I was looking forward to see what challenge would Simon get for us this month. The idea of recreating someone's work is not easy specially when that person is best at what they do. It is intimidating and definitely challenging but there is always a lot of learning involved in the process.
I am sure we all have our own comfort zone when it comes to photography. Some like a dark tone and some prefer it light and soft. We all have our own choice of angles, setup and we like to stick to those.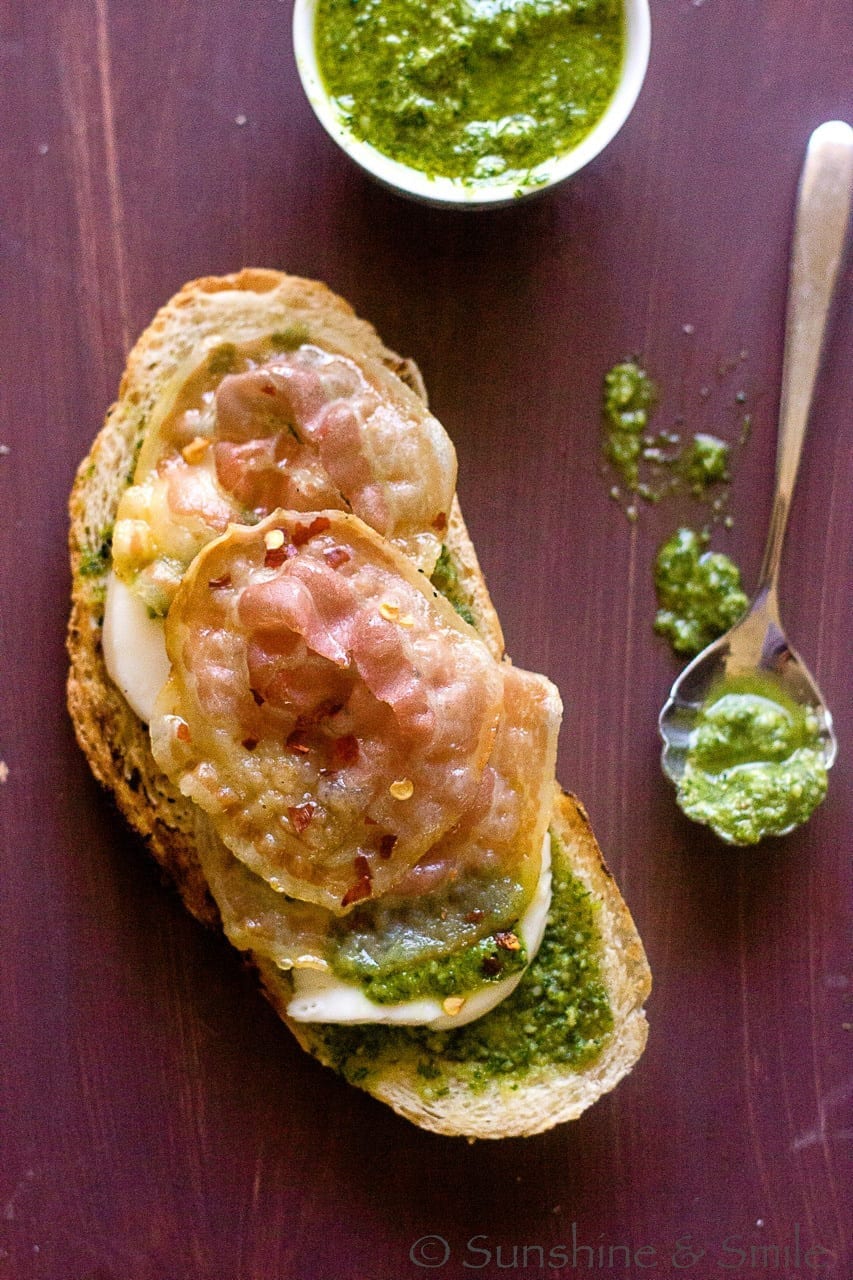 Well, this challenge helps you do the opposite. I had to get out of the zone, step out of my comfort area and try something new.
This month Simone chose a simple and delicious Bruschetta recipe styled by Donna Hay and photographed by Con Poulos from the cookbook 'Seasons'. I loved the casual mood in the photo with the chair in the background. The styling was neat, keeping the entire focus on that plate with the light falling from the right.
The setup looked easy until I started working on it.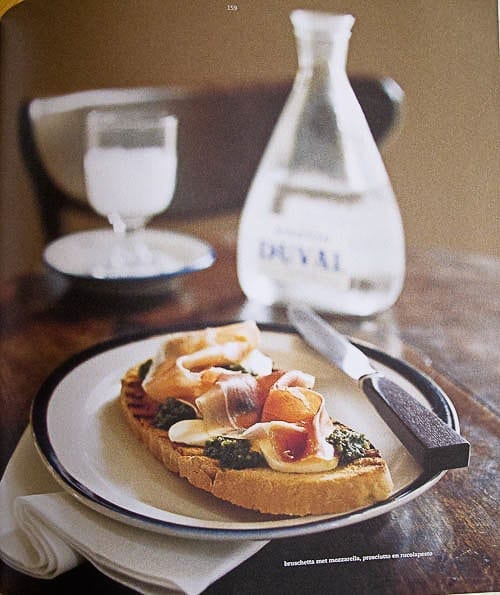 Interpreting that piece of art was so difficult! To start with, I didn't have the right props. I kept changing the angles, tried different plates and yet I couldn't capture what I was hoping to. I kept clicking non-stop and what you see below is the best I could pick from the lot.
Succeeded? No, not even close! Happy ? Yes, I tried.
Click here to know more about the challenge that happens every month.
Talking about the dish, it's one yummy Bruschetta that we had for dinner with some soup on the side.
Just when I thought we had enough pesto in the last few weeks, here I was making pesto once again. But this time, it was with arugula. These spiky leaves have a lovely peppery flavor and since I chose to use smaller arugula, it had a milder taste and was less bitter.
I had to make very slight changes to the original recipe to suit our taste buds and also because I ran out of few ingredients. This was the first time I tried arugula pesto and for sure, I am going to make this more often.
Recipe from Donna Hay Magazine as seen on Jungle Frog Cooking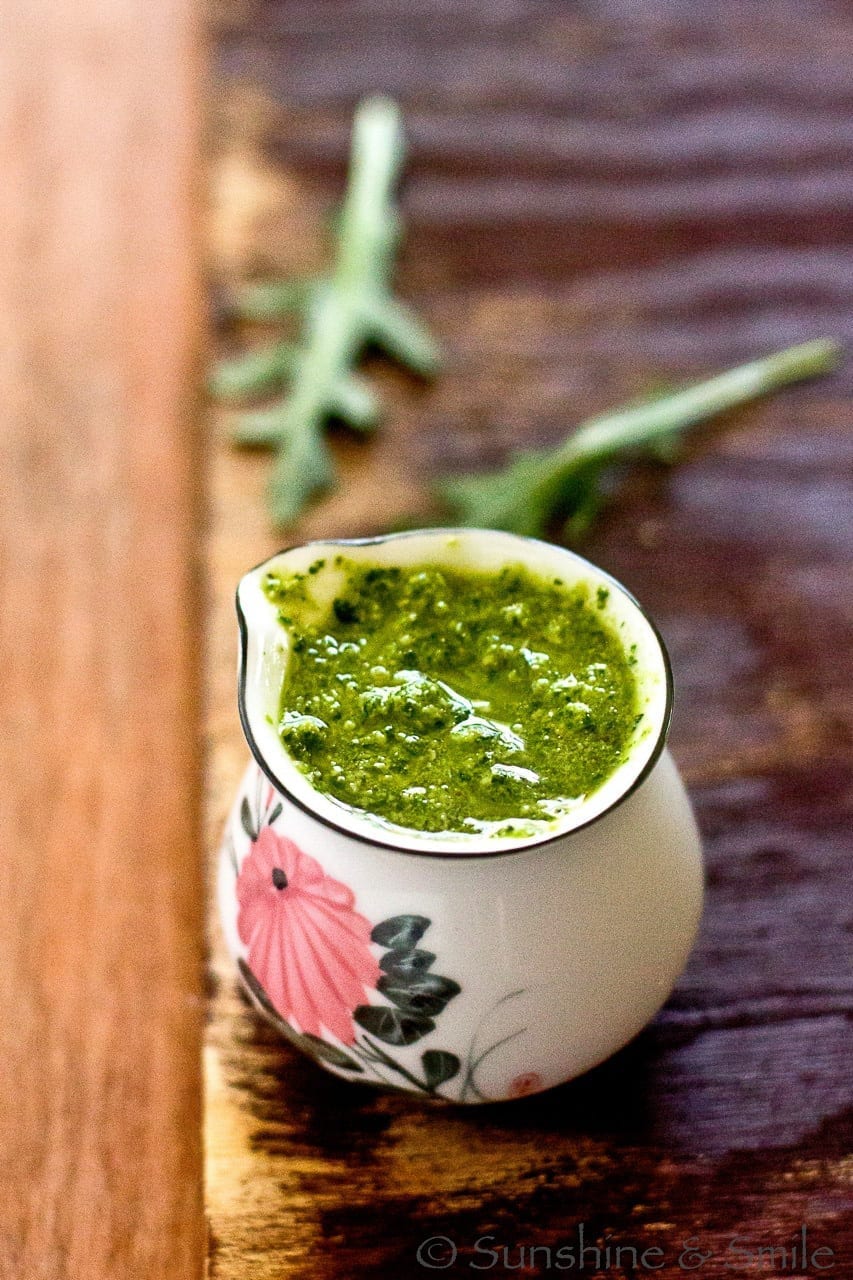 Bruschetta with Arugula Pesto – Donna Hay Styling and Photography Challenge #6
Ingredients
4

slices

of bread

1

clove

garlic

(cut in half)

extra-virgin olive oil to drizzle on the bread

few slices of fresh mozzarella

8

slices

of pancetta

black pepper

(coarsely ground)

chili flakes

(optional)
for the arugula pesto 
1

cup

fresh arugula

½

cup

fresh cilantro

4

walnuts

(roughly chopped)

1

garlic clove

1

tablespoon

lemon juice

4

tablespoons

extra-virgin olive oil

½

cup

grated parmesan cheese

pinch

of salt
Instructions
Put all the ingredients for arugula pesto in a food processor and mix it to make a smooth pesto. I kept a little chunky texture for the pesto as that's how we like it.

Place the bread on a baking sheet, drizzle with olive oil and broil it on high for 4 minutes.

In the meantime, heat a pan and cook the pancetta for about few seconds on each side to make it crispy.

Once the bread comes out of the oven, rub garlic on the hot bread.

Spread some pesto on the bread. Place 2 slices of mozzarella and two pieces of pancetta on top.

Sprinkle some chili flakes and enjoy!
Nutrition