I am a Piscean, which is perhaps why a day on the beach is one of the happiest for me. The sound of waves crashing the rock, feel of the granular sand, that distinct salt-water smell and cool winds always uplift my mood. Few days back, we went for a drive to 17- Mile Drive. As the name suggests, it's a 17-miles/ 27 kilometers long scenic road through Pacific Grove with multiple viewpoints. It was not a breath-taking experience but quite a pleasing one, especially on a sunny day.
Showering you today with some of the snapshots I captured that day.
This little squirrel was quite a model. This little buddy was striking a pose for every one, moving from left to right (not kidding!) and didn't move even when I went closer. For a second, I was doubtful it is was even for real. Wish I had carried my zoom lens for a much closer snapshot.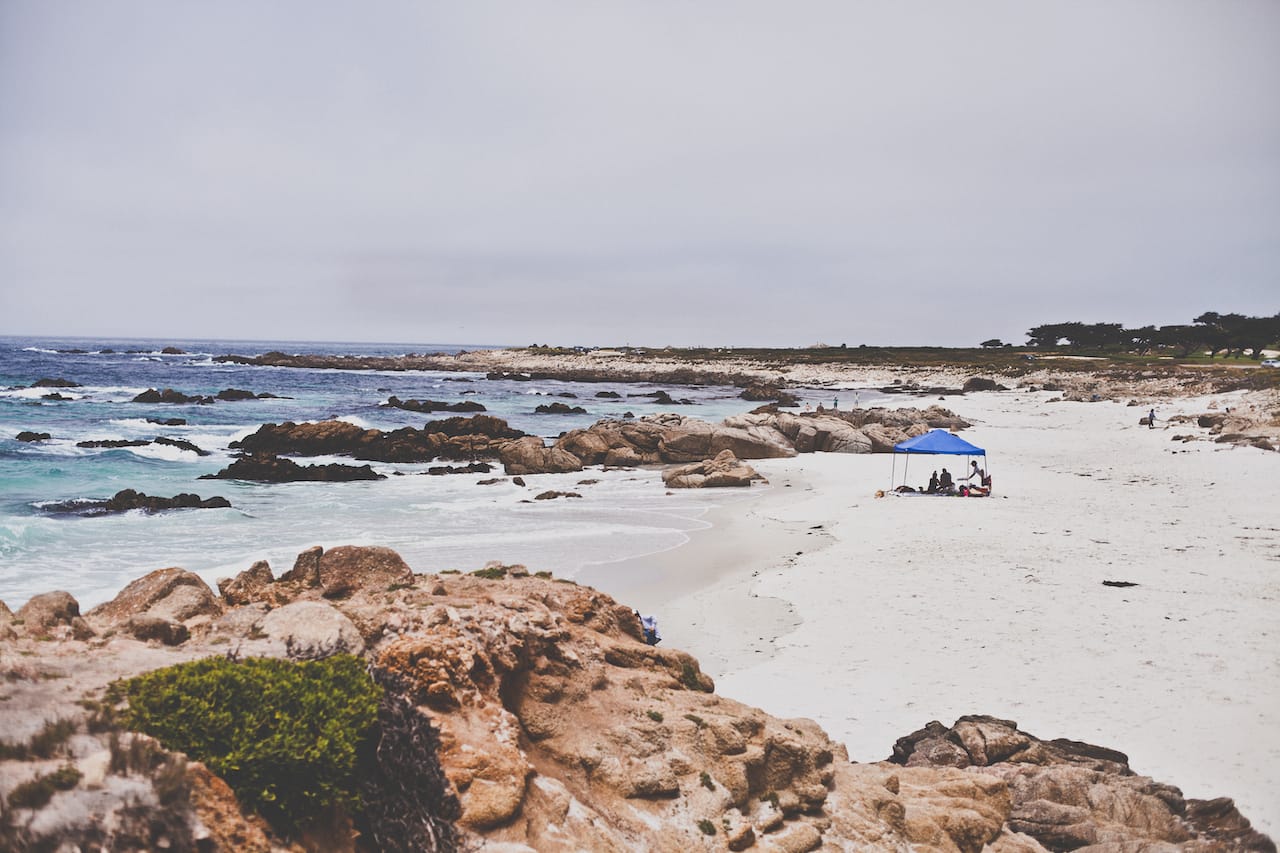 That tree! How spooky does it look? There were many such trees of weird shape and lovely texture in this spot called 'Ghost Trees'