Tweaking the camera setting, chasing the light, savoring every bite and stopping the toddler from jumping on the plate, all at the same time. That was our first. I sure do take photographs when I eat in a restaurant but that's always with my iPhone, which is quite handy. This was exciting and at times, little embarrassing as I stood up on the chair to take an overview shot. But I loved every bit of the experience.
From the past two months, every since our boy turned 1, we almost stopped eating out. That little toddler is a handful now and no iPad or gadget gets him hooked for more than a few minutes. He gets bored and looks for something new to play with. He wants to walk around and touch everything, dive on the table, pull the fork, phew!! Not that easy anymore. Hence, dinning in feels like a better option. But this invitation to visit The Fatty Bao was too tempting to miss. We had heard of this restaurant from our friends and it has been on our list for a while now. Last weekend, we finally made it.
The Fatty Bao – Asian Gastro Bar is quite a fun place for a casual eat out. With sitting capacity of 90 the place is well lit and vibrant. I loved the colorful chairs. It's a casual and classy mix. The food is wonderful and the service is worth appreciating. If you enjoy Asian cuisine and want to go beyond the normal dishes, this place would fit in. As they rightly mention "Not just any Bao, this is The Fatty Bao, amply fed with sensory elements evocative of its meanderings through Asia, stylized and presented with a brand new personality and flavor"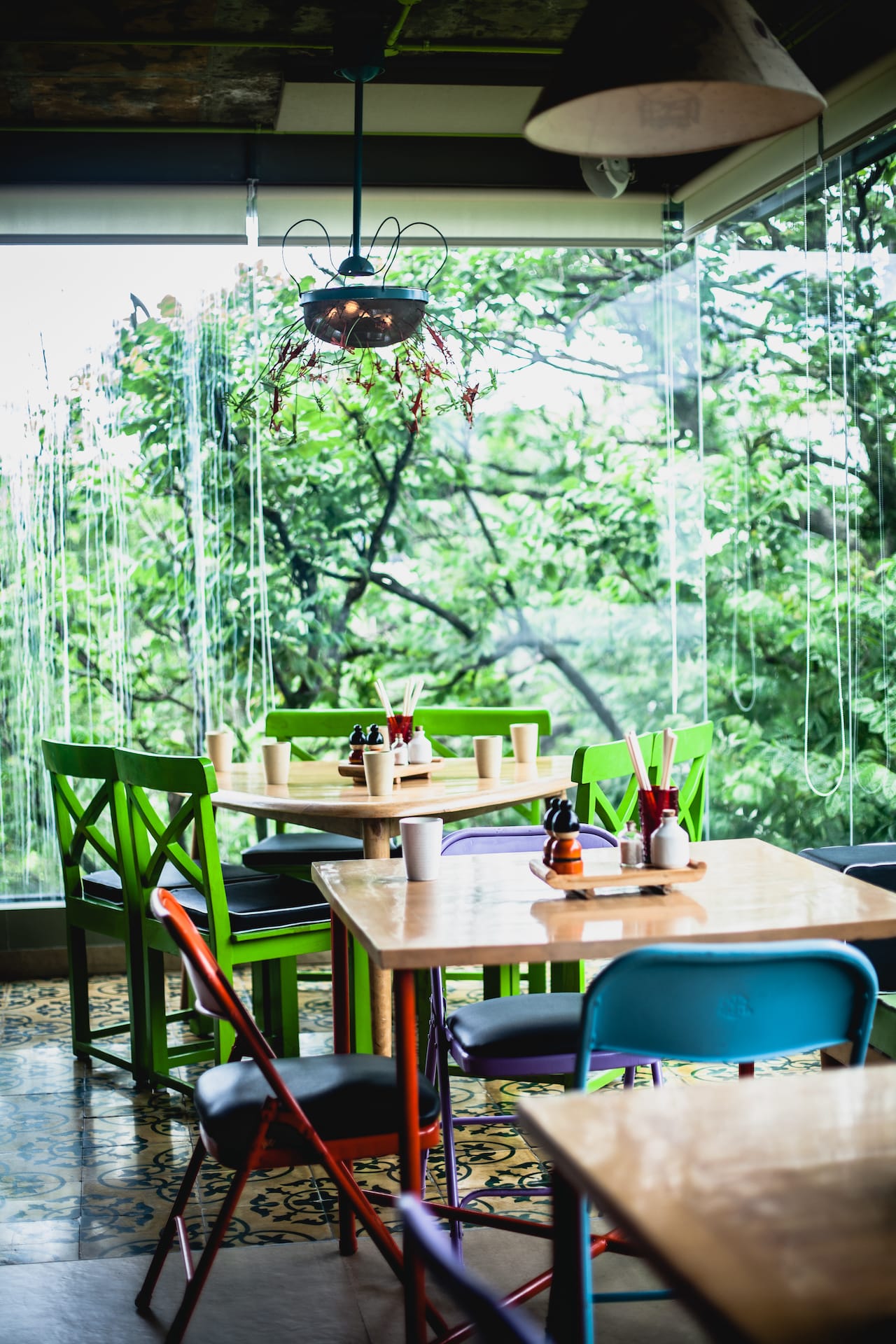 We started with the Sunday special Mango Pomegranate White Wine Sangria and the Seven Spice Red Wine Sangria. Along with the drinks, we had Char Siu Bao followed by Asparagus and Cheese Tempura Roll. The Char Siu Bao is absolutely delicious and it is prepared with barbequed pork belly, green apple kimchi, hoisin sauce, sesame oil and scallions. The bun was pillowy and the filling had a lovely crunch. It was quite a mouthful. The tempura roll was quite interesting in the name of sushi. Crunchy asparagus with the soft creamy cheese wrapped in sticky jasmine rice. Very different and really loved the idea.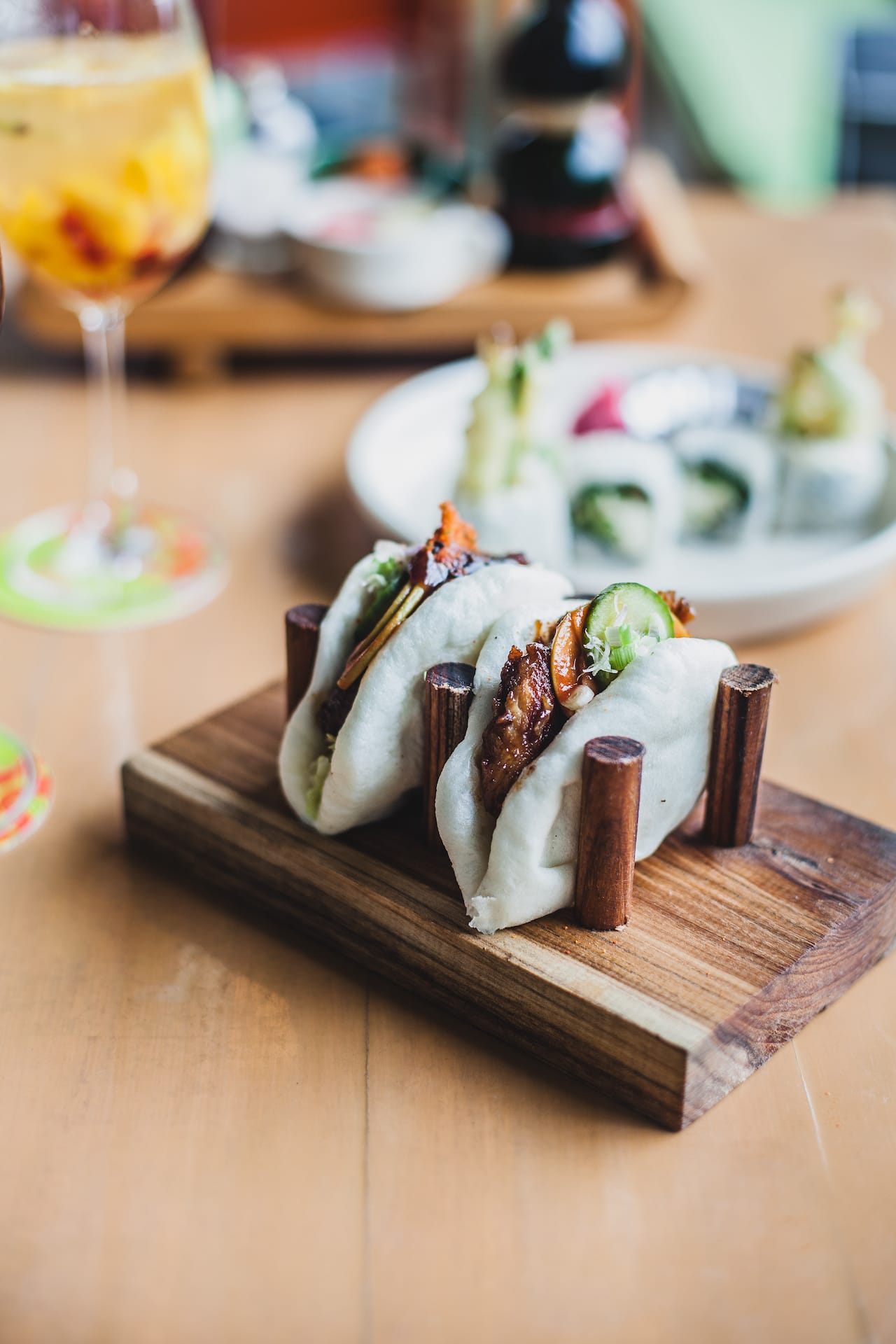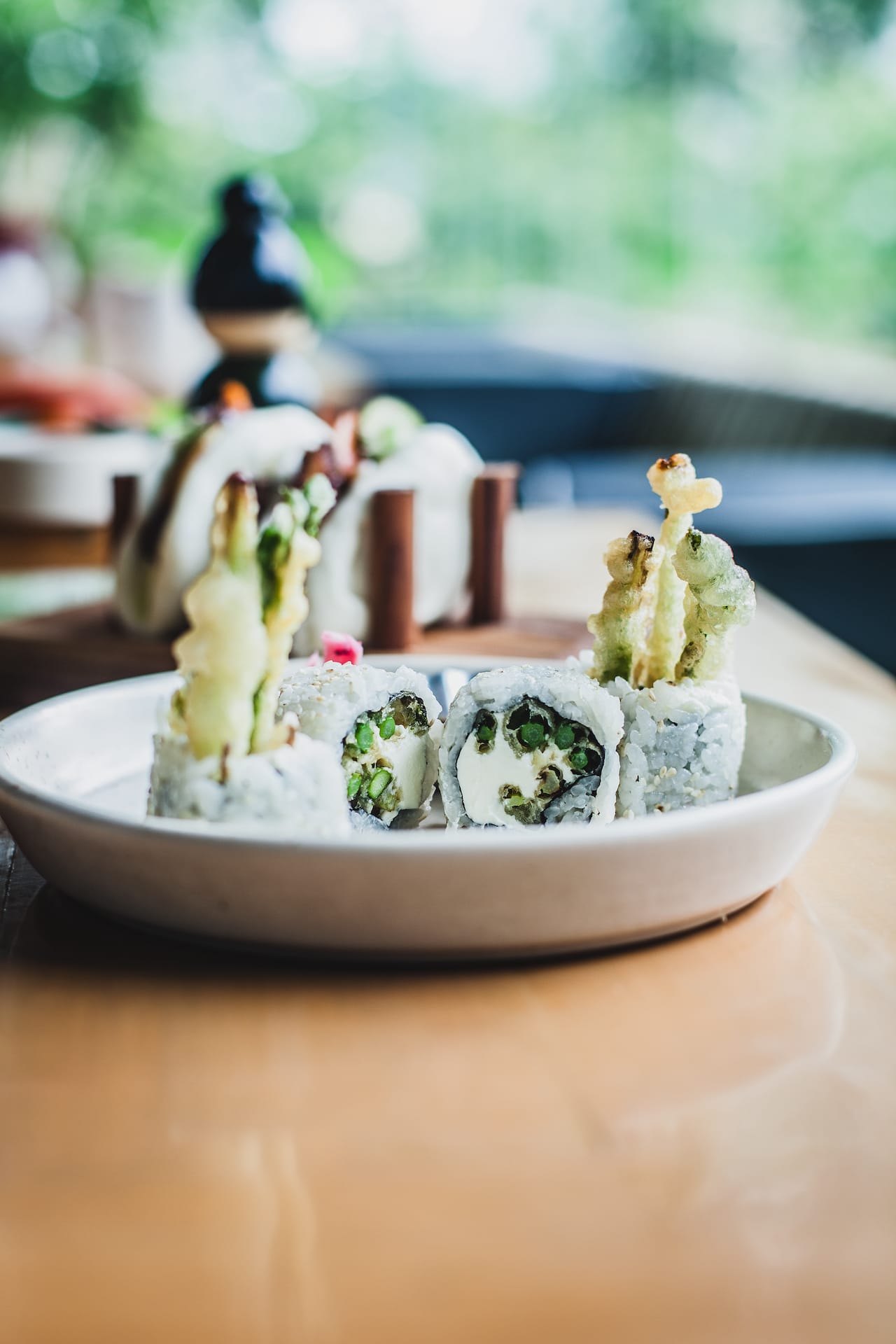 The small plates had quite a variety. The Fatty Oyster, as they like to call it, caught our attention. Prepared with fresh Cochin oysters, broiled with soy butter, chorizo and ponzu sauce was quite a treat. We washed it down with Green Apple Basil White Wine Sangria. Out of the three sangrias we drank, this one was our favorite. Another small plate that we couldn't ignore was steamed baby scallops with Fujiko butter. The scallops were probably just a tad bit over cooked but the broth was delicious. The chili, soy sauce, ginger, garlic with fujiko buter was a lovely blend of bold flavors. And the dish was beautifully styled.
From the large plate section, we went for Otak Otak – marinated Basa with spice custard wrapped in banana leaves and steamed. We knew that we will love it and we were right. The fish was flaky, cooked to perfection and the flavor was refreshing. I have tried several versions of this dish and Otak Otak was equally tasty.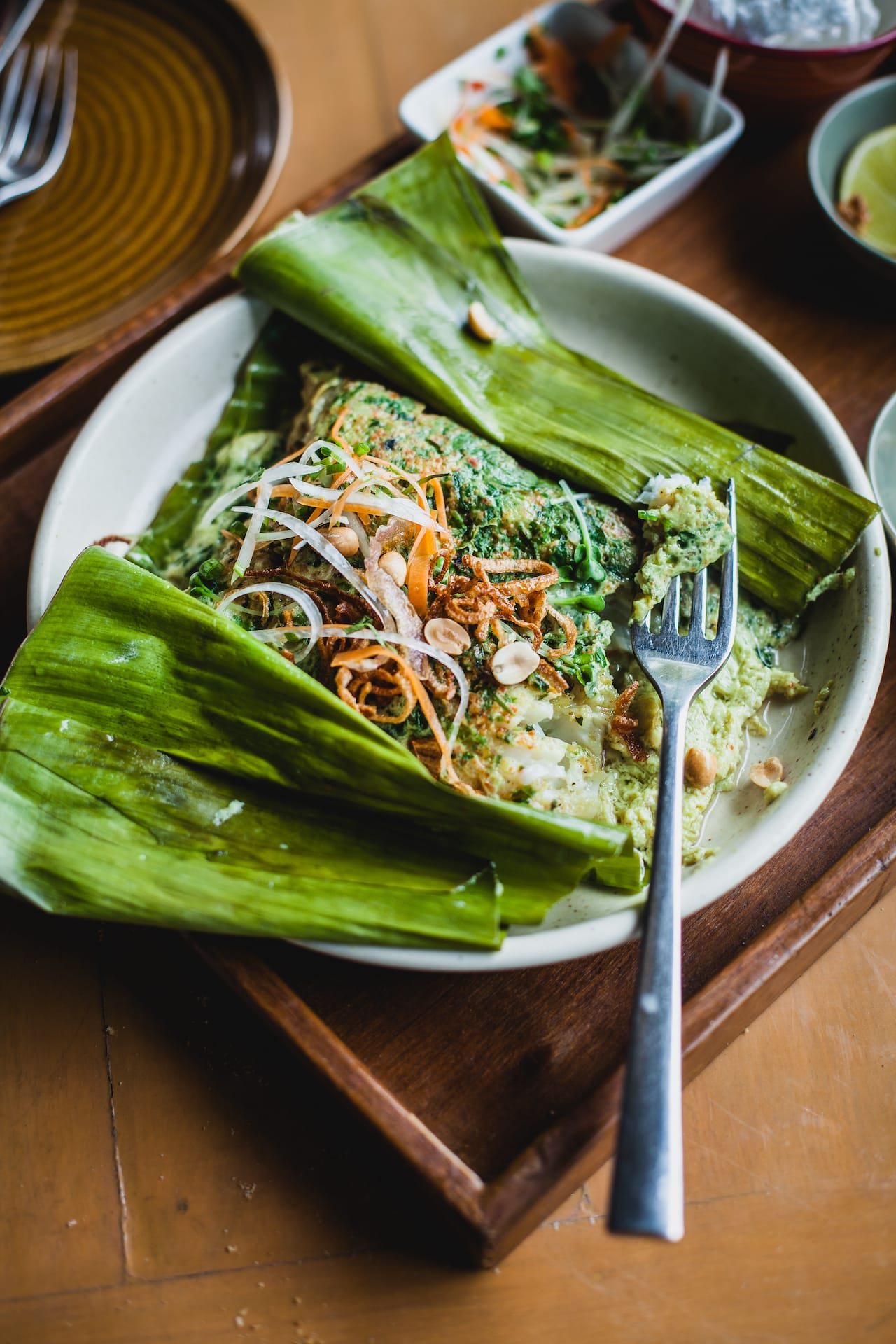 No matter how much we eat, we always manage to keep some space for dessert, especially if the menu includes creative dishes. The chef suggested summer special Mango Pannacota. Good suggestion cause our boy ate almost all of it. We preferred the Lemongrass Crème Brûlée. It not only looked super pretty, it was perfect. Crackling Brûlée, the lemon grass flavor and the basil meringue, just beautiful. It was a great way to end the meal. Our bellies were very happy.
There are many more items in the menu that I wanted to try. The Brie Tempura, Kimchi baby potatoes, Salmon Carpaccio, Pok Pok Chicken Wings, Duck Pizza and chocolate caramel fondant with wasabi gelato are just few of the many that I saved for next time. Their menu book was designed very creatively and so was the list of dishes inside.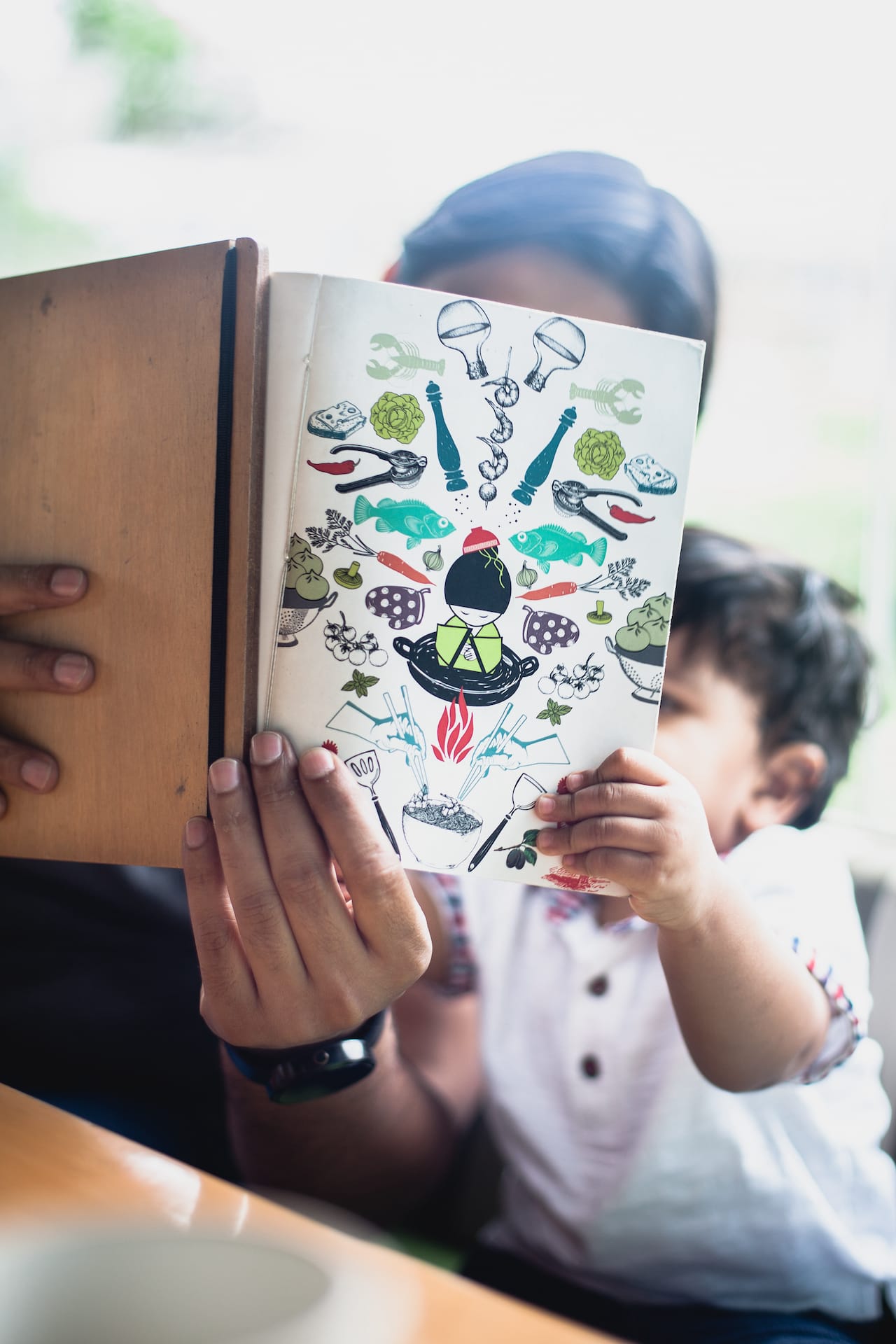 We are certainly going back!