A messy kitchen counter, flour everywhere, including my hair, gummy hands, super sticky rolling pin plus board and a frustrated me. There was either too much water or too much flour, every single time! I just couldn't get the ratio right and hated all the gluey clutter it made. A complete chaos and the end result were barely edible. For a very long time, I served something close to papadam in the name of roti or paratha. The entire process was too tough for me.
Now imagine my situation when I got ambitious and planned to prepare stuffed paratha. As far as I could remember, at least half the time, I was in tears and Arvind would come to rescue with warm bowls of instant noodles. He never complained. He knew I was trying and that I didn't grow up eating roti or paratha everyday. Even after five years of preparing Indian flat bread almost everyday, it's still way too far from perfection. But I am not giving up that easily!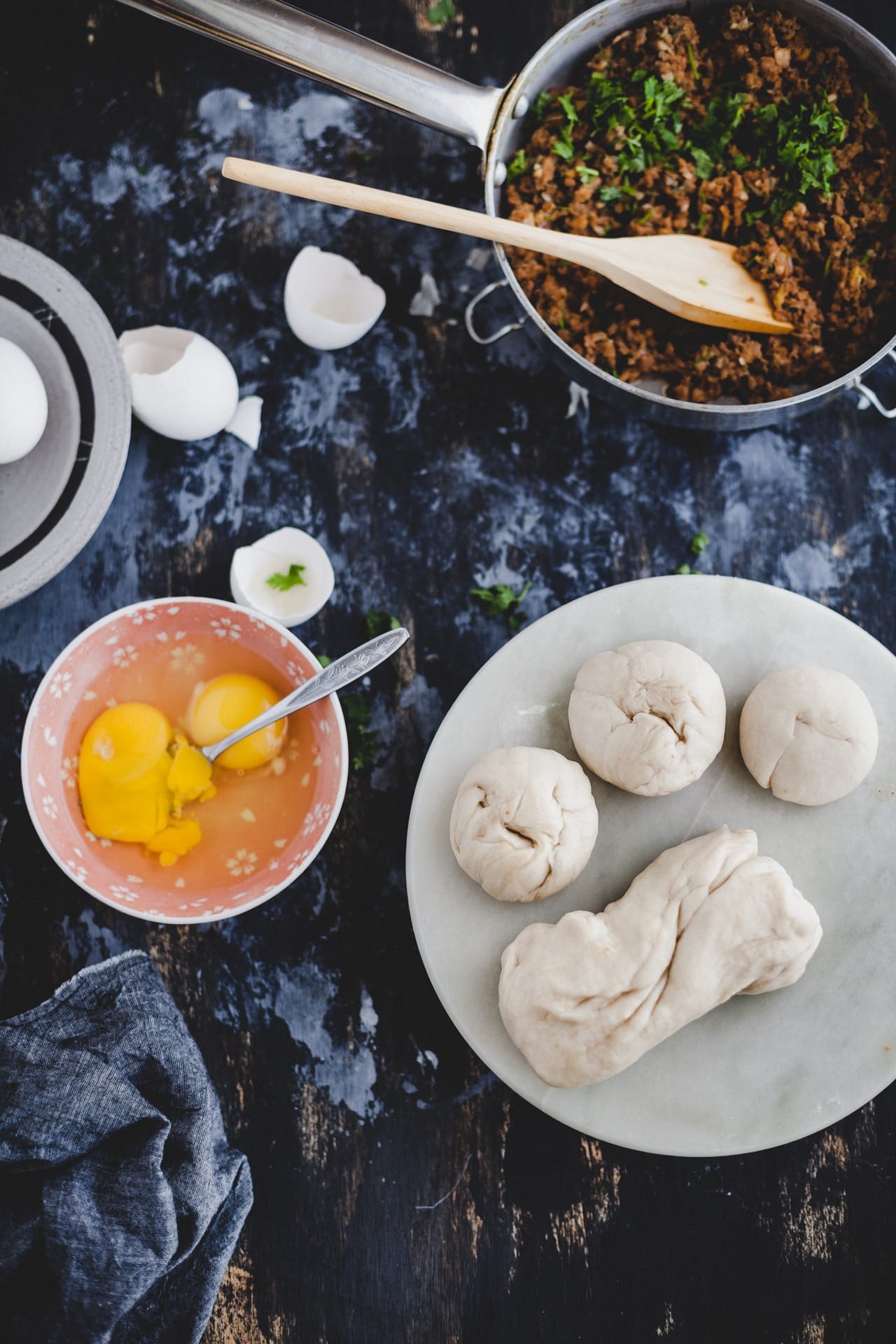 I'm not sure about the roots of this paratha, and I am not entirely sure if it falls in mughal's cuisine. It's very popular in Kolkata, a quintessential street food. And I remember eating it every other day whenever we made a visit. Stuffed with minced meat and eggs, it makes every bite quite mouthful. An indulgence! It is sometimes served with a spicy potato stew and other times, just with ketchup. Either ways, it's quite a treat. A warm cup of tea is a great company to wash it down.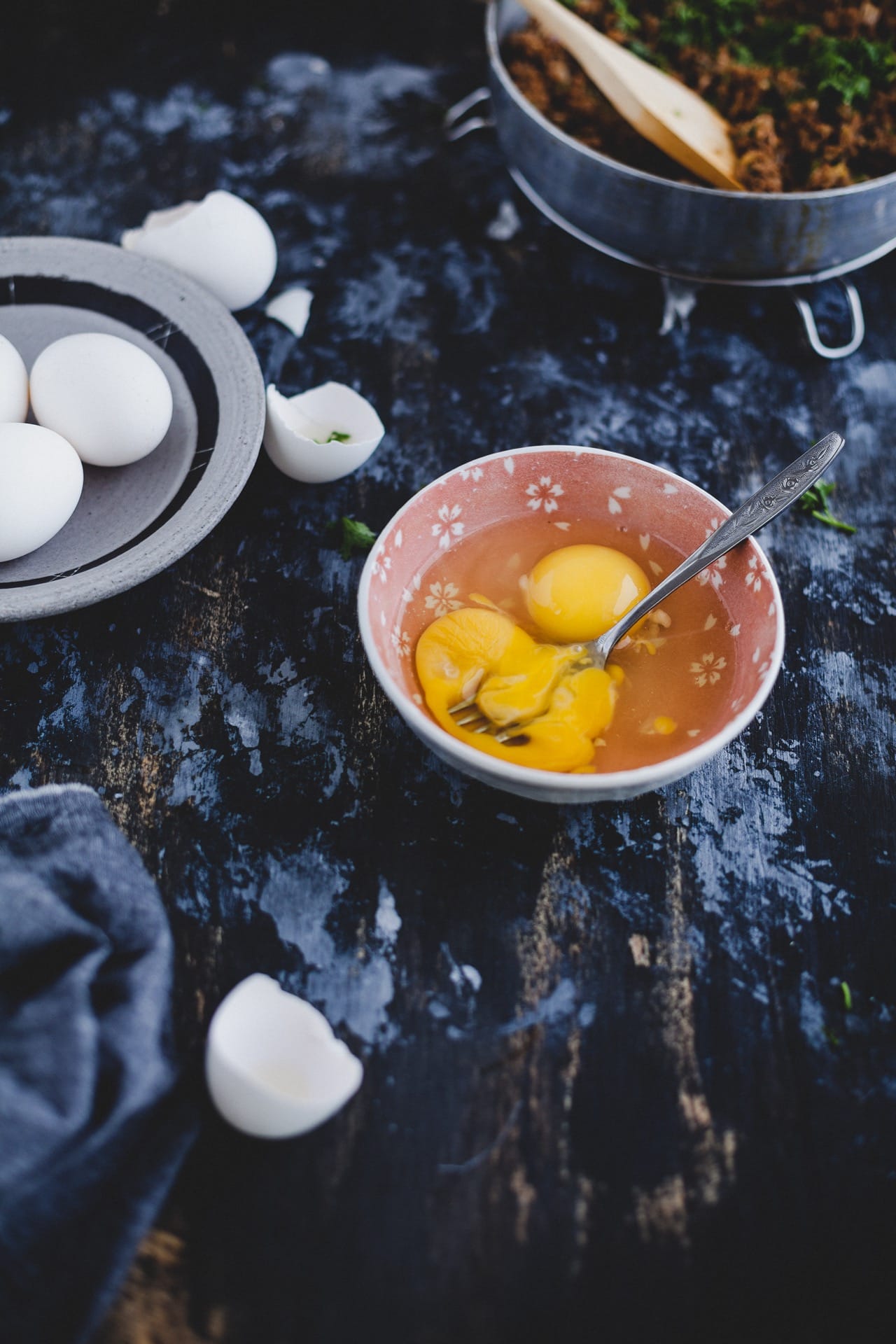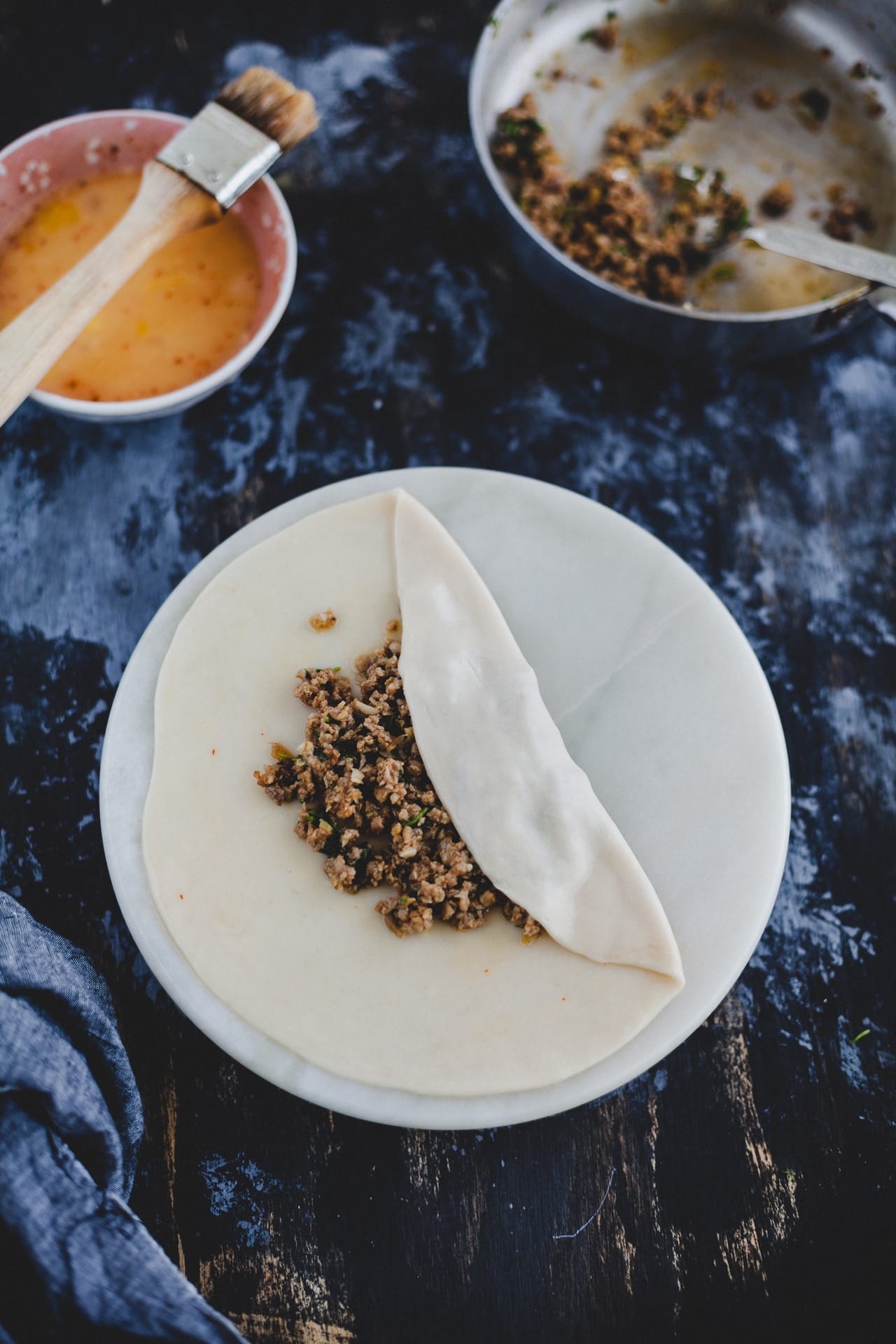 Making an attempt with mughlai paratha was a bold move on my part. Thankfully, we did not need instant noodles this time. In my opinion, it's probably one of the easiest stuffed paratha I have ever prepared. And guess what, no sticky mess this time. While they might not look all that fancy and restaurant-y, they came out quite delicious. Got several thumbs-up from my family. And that's a pretty good reason to share it with you.
Mughlai Paratha
Ingredients
1½-

cup

all purpose flour

½

cup

whole-wheat flour

½

lb.

minced meat

(I used chicken)

1

medium onion

(finely chopped)

3

cloves

garlic

(grated)

½

inch

ginger

(finely grated)

2-

tablespoons

ketchup

1-

teaspoon

cumin powder

1-

teaspoon

garam masala powder

1-

teaspoon

chili powder

½

teaspoon

turmeric powder

¼

cup

finely chopped fresh cilantro

2

eggs

salt

oil
Instructions
In a bowl, mix both types of flour with 2-tablespoons of oil. Then, add water as per requirement and make a smooth, soft dough. Cover and let it rest for at least 30 minutes.

In the meantime, prepare the chicken. Start by heating 2 tablespoons of oil in a pan. Add garlic, ginger and onion. Sprinkle salt, turmeric, cumin powder and sauté until soft. Scatter the minced meat and stir immediately. Add a pinch of salt, chili powder, garam masala powder and ketchup. Stir and cook in medium heat for about 10 to 15 minutes. Finally add cilantro, give it a mix and taste for salt. Add any, if required. Once done, keep it aside to be used later.

In a bowl, whisk the eggs with a pinch of salt.

Once the dough has rested enough, divide it into 6 balls. And bring a griddle to medium high heat.

Dust a little flour on the board and rolling pin. Then, roll the dough out to a thin sheet. Brush egg on it and drop couple spoons of cooked minced meat in the center. Now, fold all the sides like an envelope and press it down to flatten and seal it. If required, roll it very lightly. I prefer to just press it down lightly using hands.

Drizzle 1-tablespoon of oil on the hot griddle and place the folded paratha on it with the seam side facing down. Drizzle a little more oil on the top and press it lightly with a spatula. It should take about 3 to 4 minutes on each side. Add more oil, if required.

Serve it warm with ketchup or any other chutney of your choice.
Notes
This paratha is typically shallow fried with a lot of oil. I have tried to keep it light over here.
I have used a mix of all purpose flour and whole wheat flour. It can be made just with whole wheat flour but the taste won't be the same.
Nutrition
Serving:
1
about 6 to 7 small size parathas