Frozen treats for coffee lovers because it has the flavor of white chocolate, caramel, coffee and the richness of mascarpone cheese. So good and so easy that you would want to make it all summer long. And the best part is that it doesn't need an ice cream machine. No churning and yet, the end result turns out creamy. However, it doesn't get hard like an ice cream. Semifreddo are semi-frozen treats that fall under the category of ice cream but the texture is much softer, seems like a frozen mousse. If you enjoy soft serve ice cream like me, then probably you are going to love this super rich Mascarpone White Chocolate Caramel Cappuccino Semifreddo. It's a treat to celebrate summer!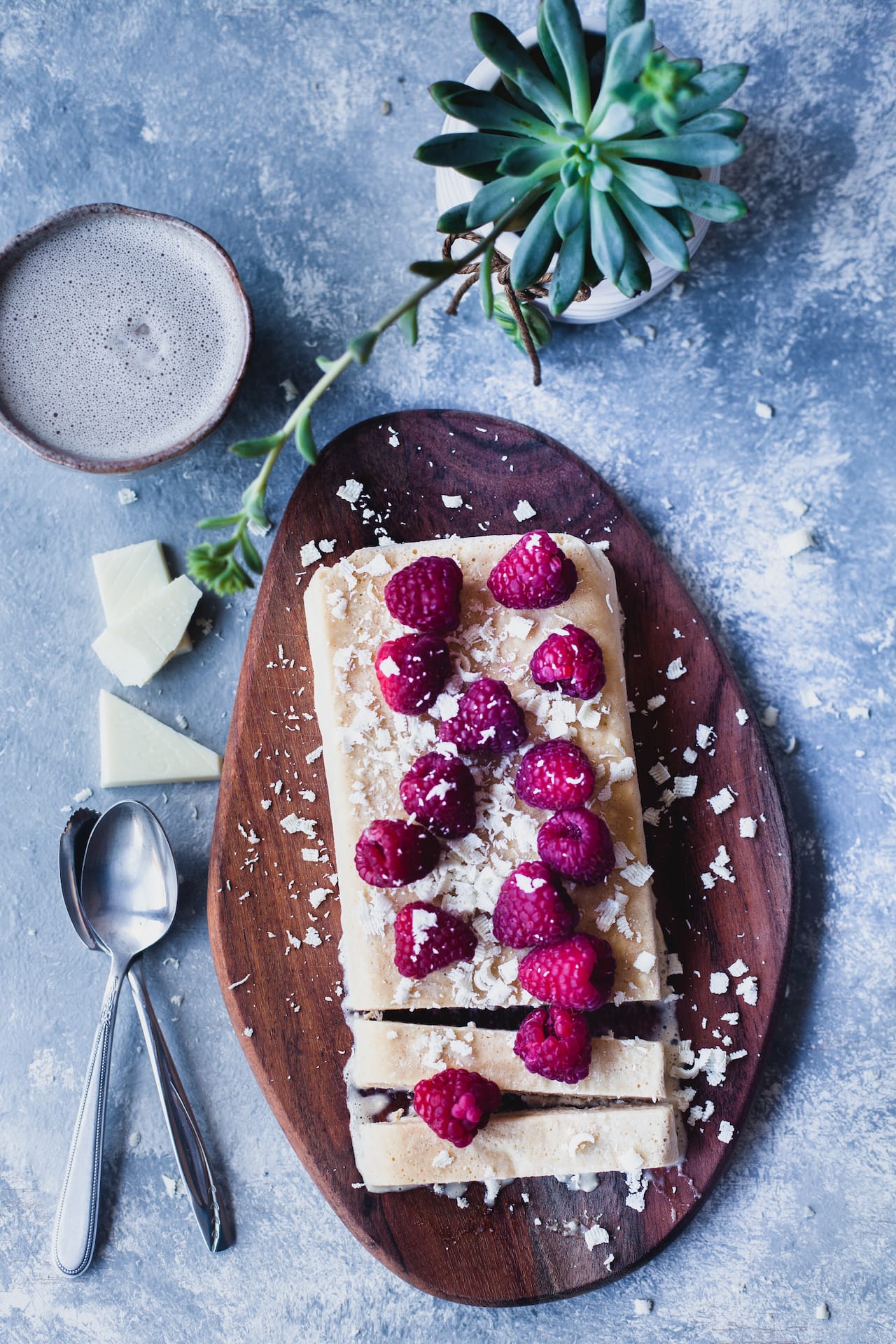 This post was done in collaboration with Hills Bros Cappuccino. We have been using their product for a while now and we already have a few favorite flavors. Our most recent pick is White Chocolate Caramel Cappuccino. Making a cup of creamy luscious coffee gets easy with Hill Bros. No fuss and super-fast!
These rich Hill Bros Cappuccino flavors are ready to impress and can be the secret ingredients in your next recipe. If you would like to win a year's supply of coffee, make sure you join their giveaway present at the bottom of this post!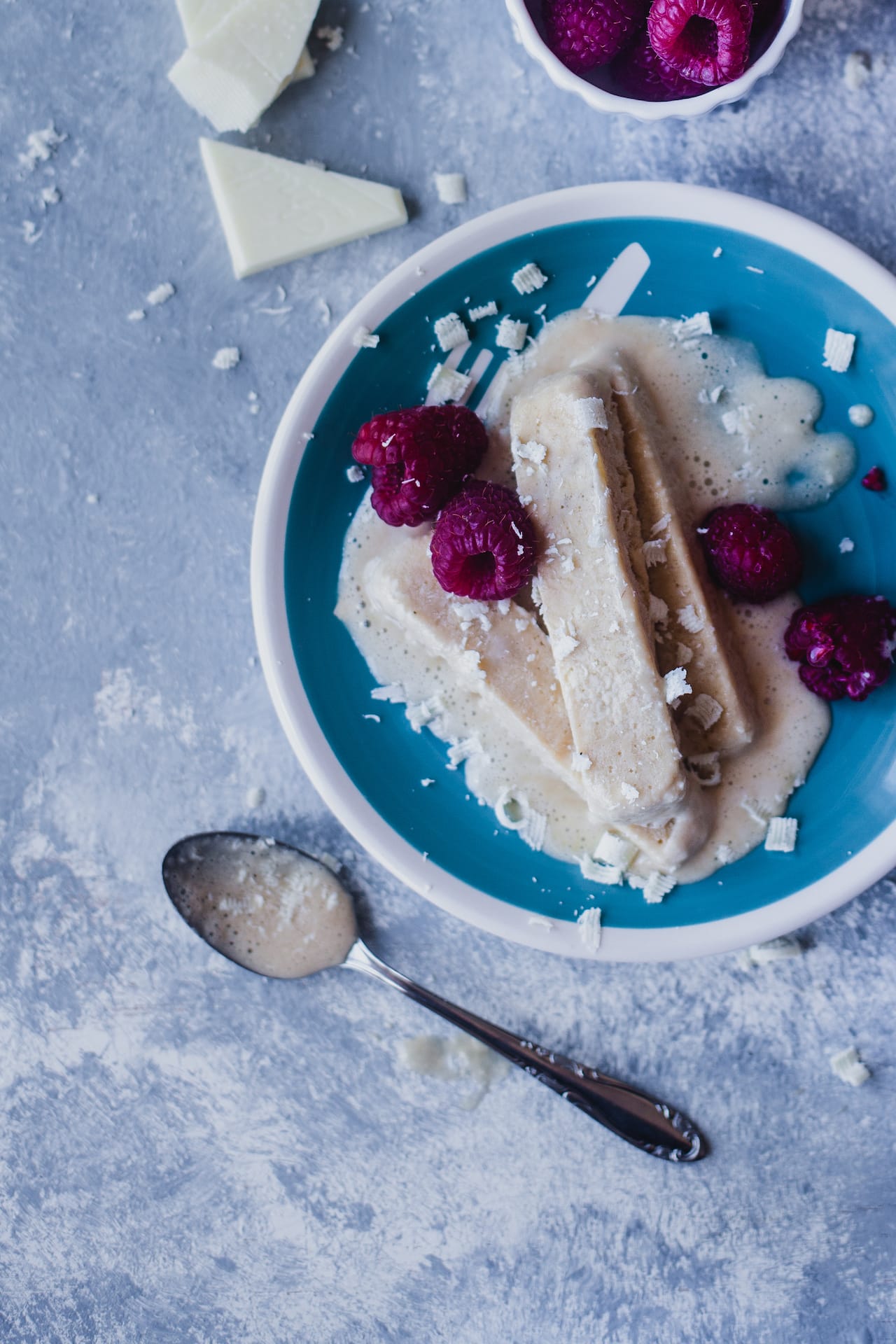 We usually blend the White Chocolate Caramel Cappuccino with some ice, cold milk and top it with whipped cream. Delicious! But then, with the temperature shooting up and our little fella chanting 'ice-cream' all day long, I figure Semifreddo would be the best direction to go. Its quick and needs no machine. The mascarpone cheese added an extra richness to the Semifreddo. Topped with fresh raspberries and more shaved white chocolate, it's the perfect dessert for the season.
Mascarpone White Chocolate Caramel Cappuccino Semifreddo
Ingredients
4

eggs

(separated)

½

cup

100 g sugar

8

oz

226 g mascarpone cheese

3

tablespoons

White Chocolate Caramel Cappuccino

fresh raspberries

(for topping)

shaved white chocolate

(for topping)
Instructions
In a bowl, drop the egg yolk and sugar. Whisk for 5 minutes or until it turns thick and fluffy. The color will change to pale yellow. If you have an electric mixer, it will make things a lot easier.

Add the mascarpone cheese and White Chocolate Caramel Cappuccino. Whisk it for a minute to incorporate it all together.

Using a separate bowl and a separate whisker, whisk the egg white until you get stiff peaks. It should take about 3 minutes with the electric mixer.

Slowly pour the whipped egg white into the mascarpone cappuccino mixture and fold it carefully. Then, pour it in a container or multiple small containers and freeze it overnight.

Top it with some fresh raspberries and shaved white chocolate just before serving.
Nutrition