It's amazing how I like to challenge myself in the kitchen these days. It's like a fun workout for me. Sometime the exercises ends in a fabulous result which makes my day a whole lot brighter and sometime, there are those bad times when I cry...almost like a kid!
The unsuccessful experiment creates a disaster and mess in the kitchen that makes me really mad! But thankfully it makes me more curious and stubborn. Call it attitude if you may, but it helps me to finally nail the dish!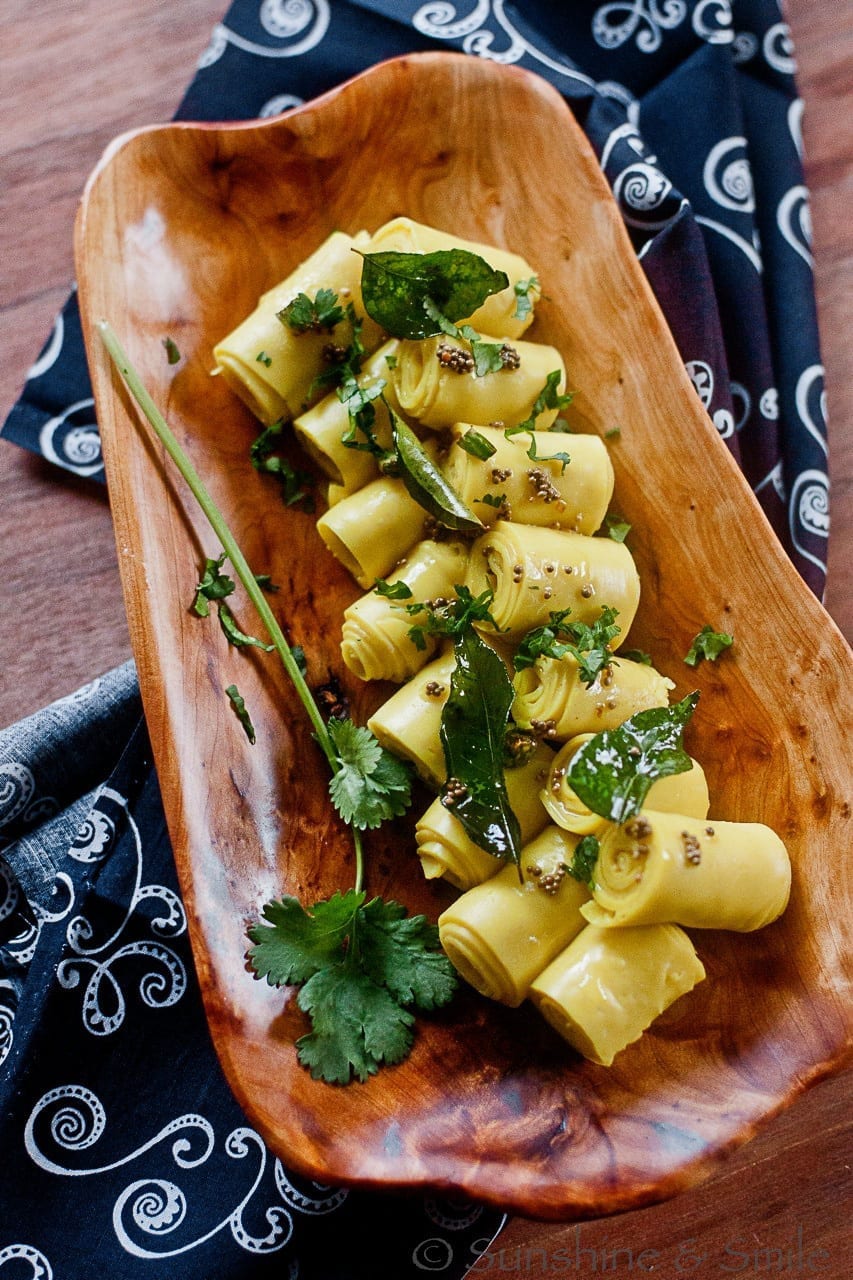 Making Khandvi was not easy and it took multiple attempts to get it right. It's definitely not one of the easiest snacks to prepare. It needs a lot of time and attention but at the end, you will certainly not regret the effort.
This finger food snack bite comes from the state of Gujarat in India and it's made with plain sour yogurt and chickpea flour.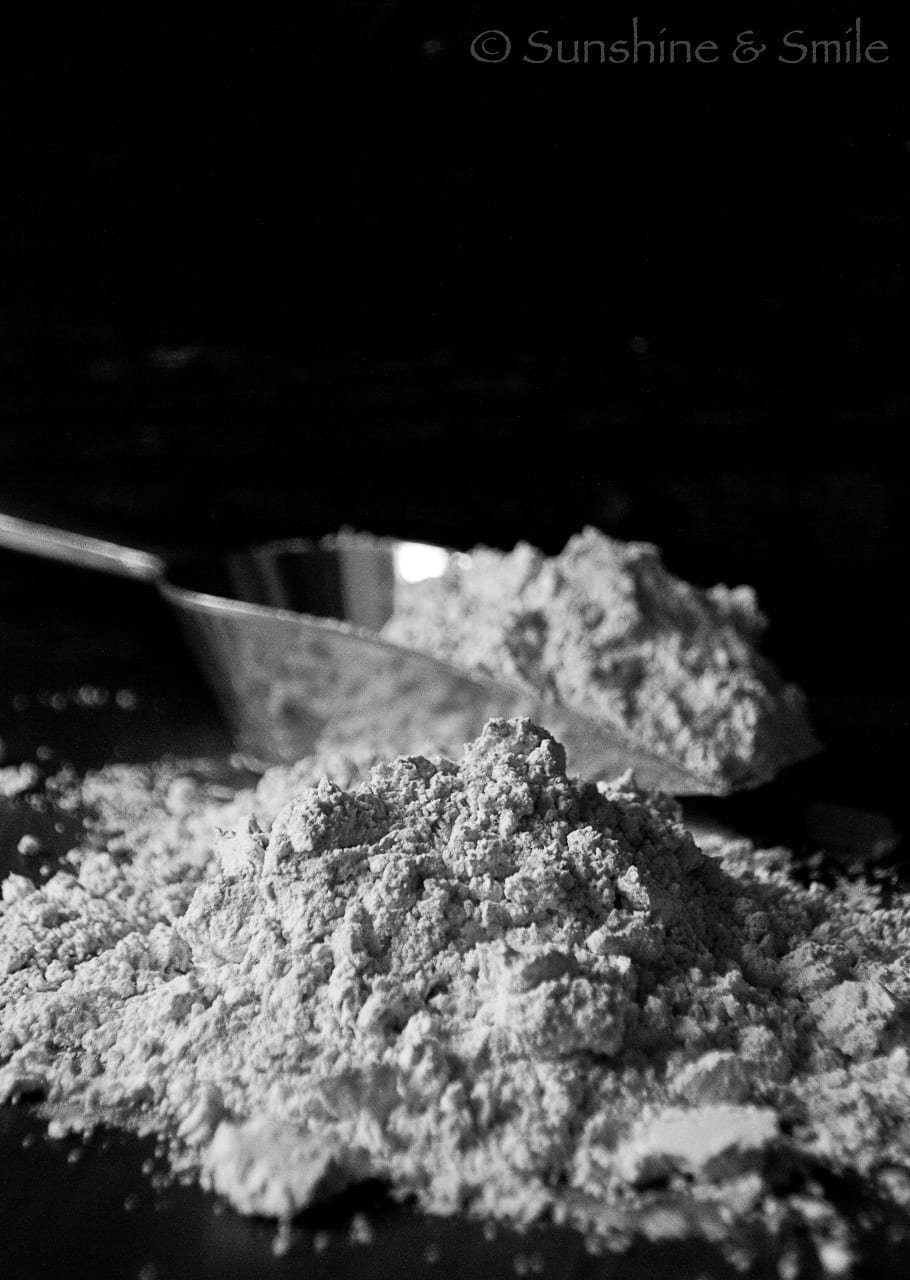 Getting the batter ready was the quick and easy part. In fact, the whole process should not take more than 15 mins. The first tricky part was to cook it to the right consistency, so that it was easy to spread evenly into a thin layer.
Then comes the second tricky part - making the rolls. The thin layers are very delicate and if you hurry, it will break apart. You need to be really careful and patient while rolling the layers.
Patience is not always my strong point!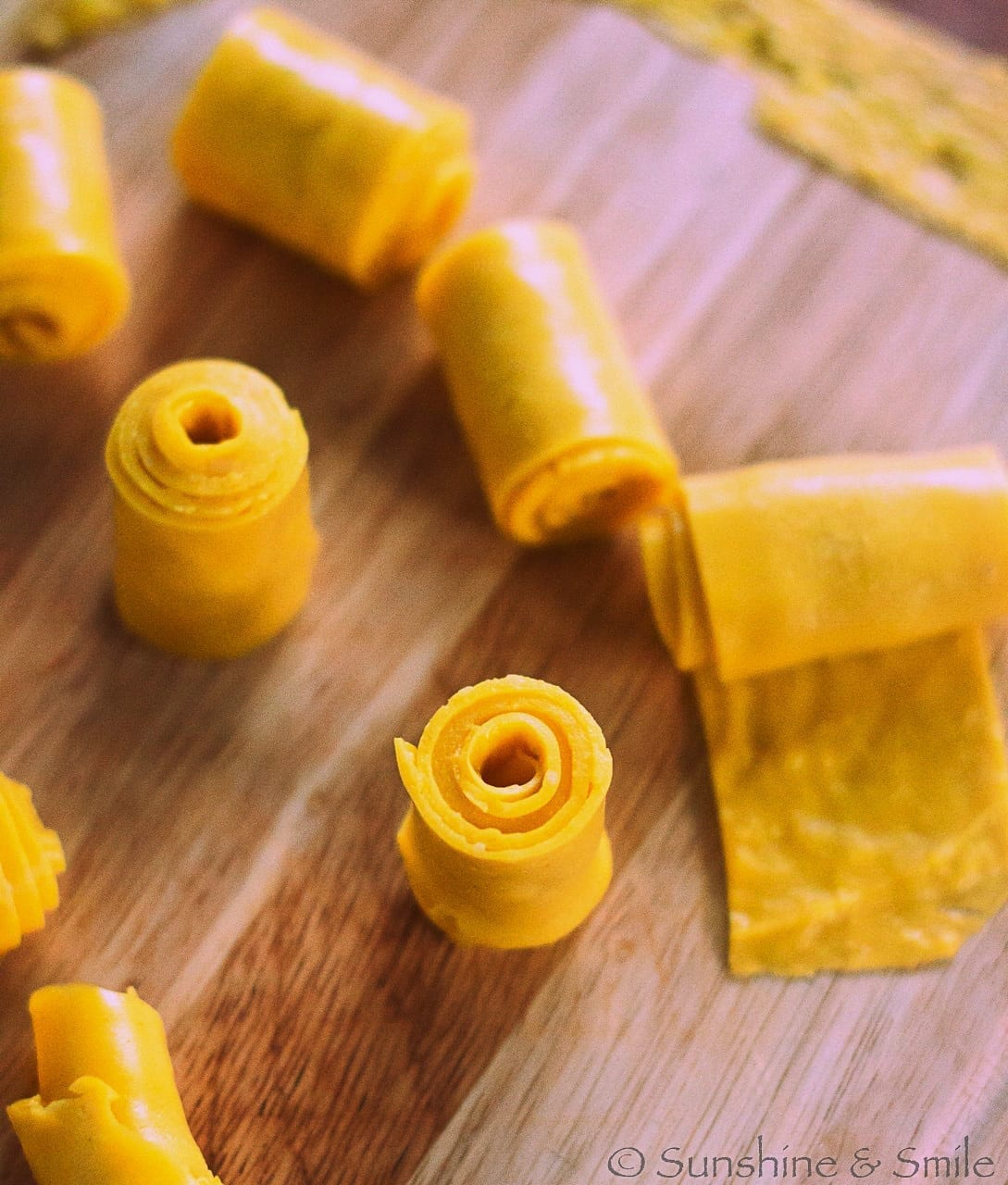 Once the rolls are ready, the job is almost done! Now, all you need is some tampering and it's ready to be served.
There is hardly any spice in this dish, which gives it a very mild taste, and it is buttery at every bite! Tamper it with mustard seeds, some green chilies and curry leaves to add that robust flavor and finish it off with chopped fresh cilantro as garnish.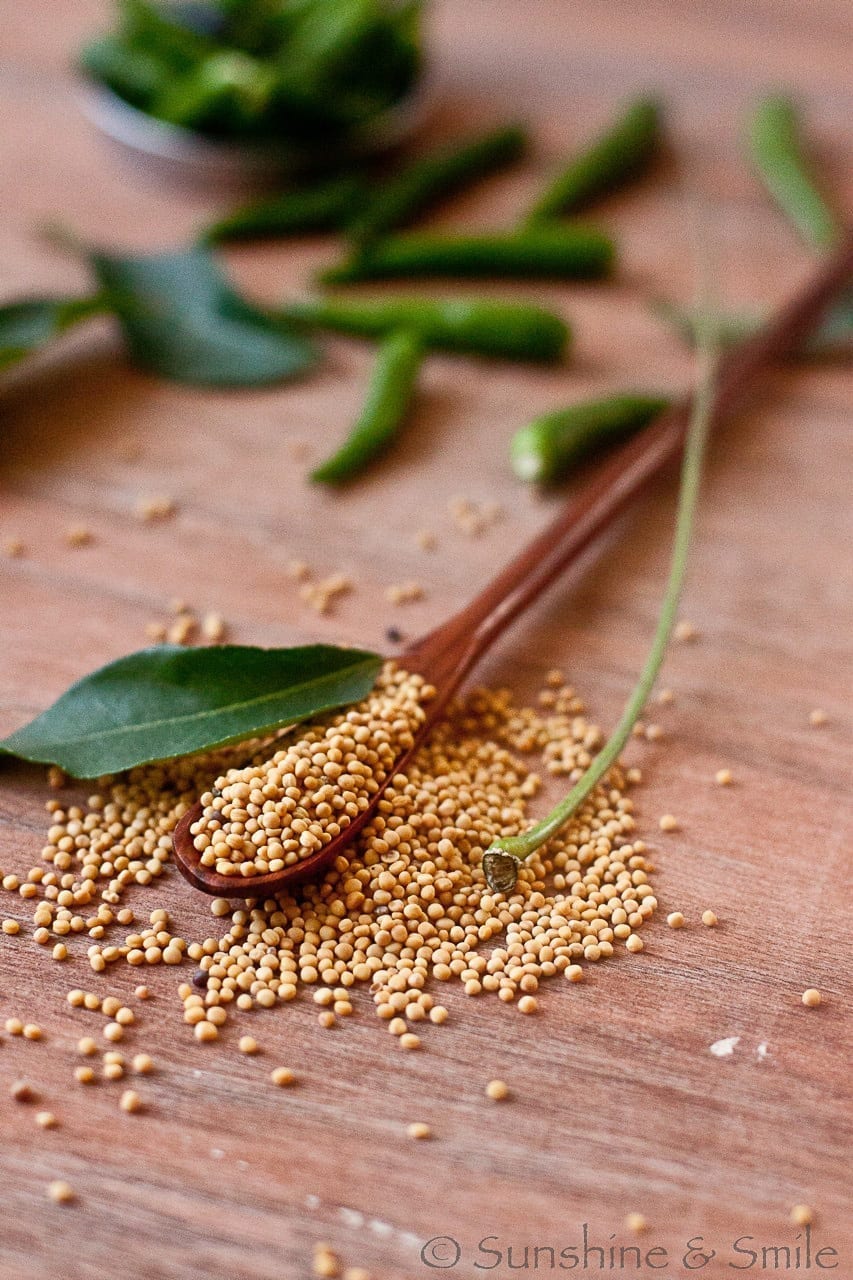 There is always a certain sense of pleasure that I get out of such challenges and it's always worth the effort after I see a smile on Arvind's face as he enjoys the dish.
Today, I am sharing this savory delicious finger food with my friend Tamara Novakovic who lives in Croatia. She is a freelance food writer and an amazing photographer. Visit her blog Bite My cake and you will know what I mean. We met though Honest Cooking where she has her own column called "Cooking Croatia".
I felt so honored when she asked me to be a part of her food event 'Eat Global Series' where she is gathering recipes from all across the globe. She loves spices, wild strawberries and colorful candy. Her favorite hobby is baking cakes and in her blog, you can see all the gorgeous food that she makes.
Let's get to know her more and head over to Bite My Cake to learn how to make Khandvi the easy way!
Note: After doing some study on how to make Khandvi, I realized that you could either cook the batter on the stovetop or in the microwave. I tried both and clearly the microwave version is much easier method - it takes less effort and it's much simpler.
Khandvi (A healthy finger food from India) – Guest Post for Tamara @ Bite My Cake
Ingredients
1

cup

chickpea flour/besan

1

cup

sour yogurt

2

cups

water

1

teaspoon

asafoetida/hing

½

teaspoon

chili powder

1

teaspoon

turmeric powder

1

inch

ginger

(grated)

salt
for tampering
1

teaspoon

mustard seeds

2

green chilies

(finely chopped)

1-½

tablespoon

oil

freshly chopped cilantro for garnish
Instructions
Arrange some steel plates/glass chopping boards or cookie sheets to spread the batter. You can also spread the batter on the counter top. I used back side of a cookie sheet and two wooden chopping boards.

Brush the back of the cookie sheet and the wooden boards very lightly with some oil. Then, rub it using a kitchen paper towel to make sure it's not too oily.

Keeping the spreading utensils ready is very important as you have to spread the batter immediately while it's hot. Once the utensils are ready, start with the batter.

Add water and sour yogurt in a microwave proof bowl and mix it properly.

Then, add asafoetida, chili powder, turmeric powder, grated ginger and give it a mix.

Sift the chickpea flour to the bowl and whisk until it's mixed properly.

Add salt and mix it one last time to make sure that there are no lumps.

Put it in the microwave without the lid and let it cook for 4 minutes in high heat.

Take it out and whisk it properly. Put it back in the microwave for 3 more minutes.

Take it out and whisk it once again. At this point, the consistency should be thick enough.

Spread the thick batter quickly on the back of the cookie sheets or chopping boards. Spread it as thinly as you can.

Let it rest for 2 to 3 minutes.

Using a knife, cut 1 inch long strips and very gently roll the strips. Place each roll in the serving plate.

For tampering, heat oil in a small skillet and add mustard seeds, curry leaves and chopped green chilies.

In about few seconds, it will start to splatter and release the flavor.

Stop the heat and spread it evenly on the rolled Khandvi.

Garnish it with chopped cilantro and serve immediately.
Nutrition
My very good friend Prerna along with two other amazing bloggers Barbara and Kathy started the event Indian Food Palooza, celebrating Indian food.  I love the concept of the event and guess what!! There are prizes to win too 🙂 What are you waiting for?Head up here and read more about it and start linking Indian food.
I am sharing this snack bite for this month's entry.