As much as I love breakfast food, I am quite terrible at putting it together in between the rush and chaos in the morning. So, the usual weekday breakfast consists of oat porridge, toast and fried eggs. However, when I get bored of oats, I make some crunchy granola at home. This time, I made the granola with jaggery, nuts and melon seeds.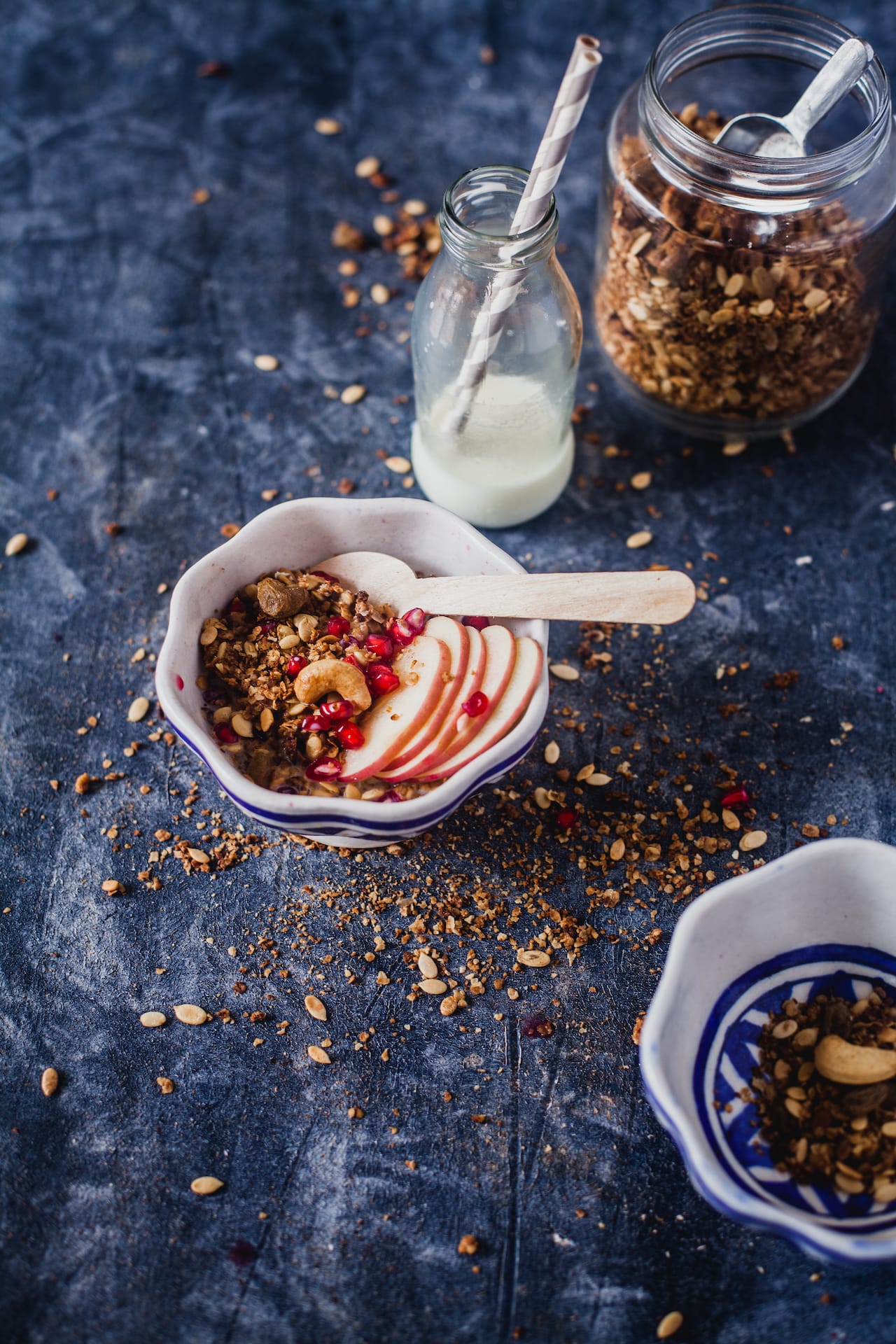 The best part about making a big batch of granola is that it's not just breakfast food, it also makes for a great snack. On some days, it becomes our post nap grub. My boy and I sit with a bowl of granola and munch along as we read some book or shape alphabets with play dough.
Jaggery is one of traditional sweeteners used in Indian treats. It is used quite widely to prepare the desserts, especially during the harvest festival. Jaggery is prepared by concentrating sugarcane juice and it is available as solid blocks or in semi-liquid form. It is much healthier when compared to the refined sugar. The darker the shade of the jaggery, the richer it is in iron and fiber. The taste can be compared to that of molasses or brown sugar.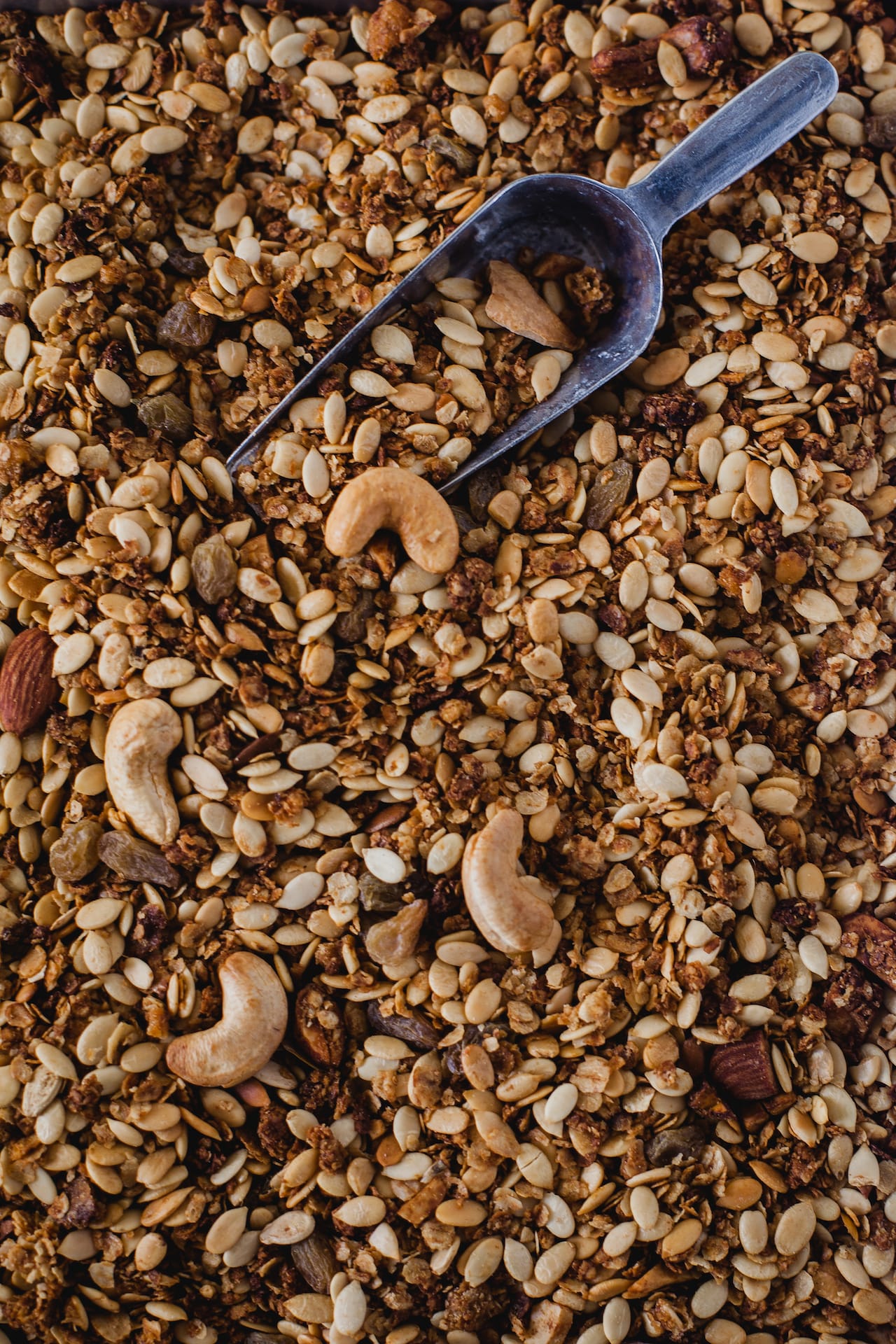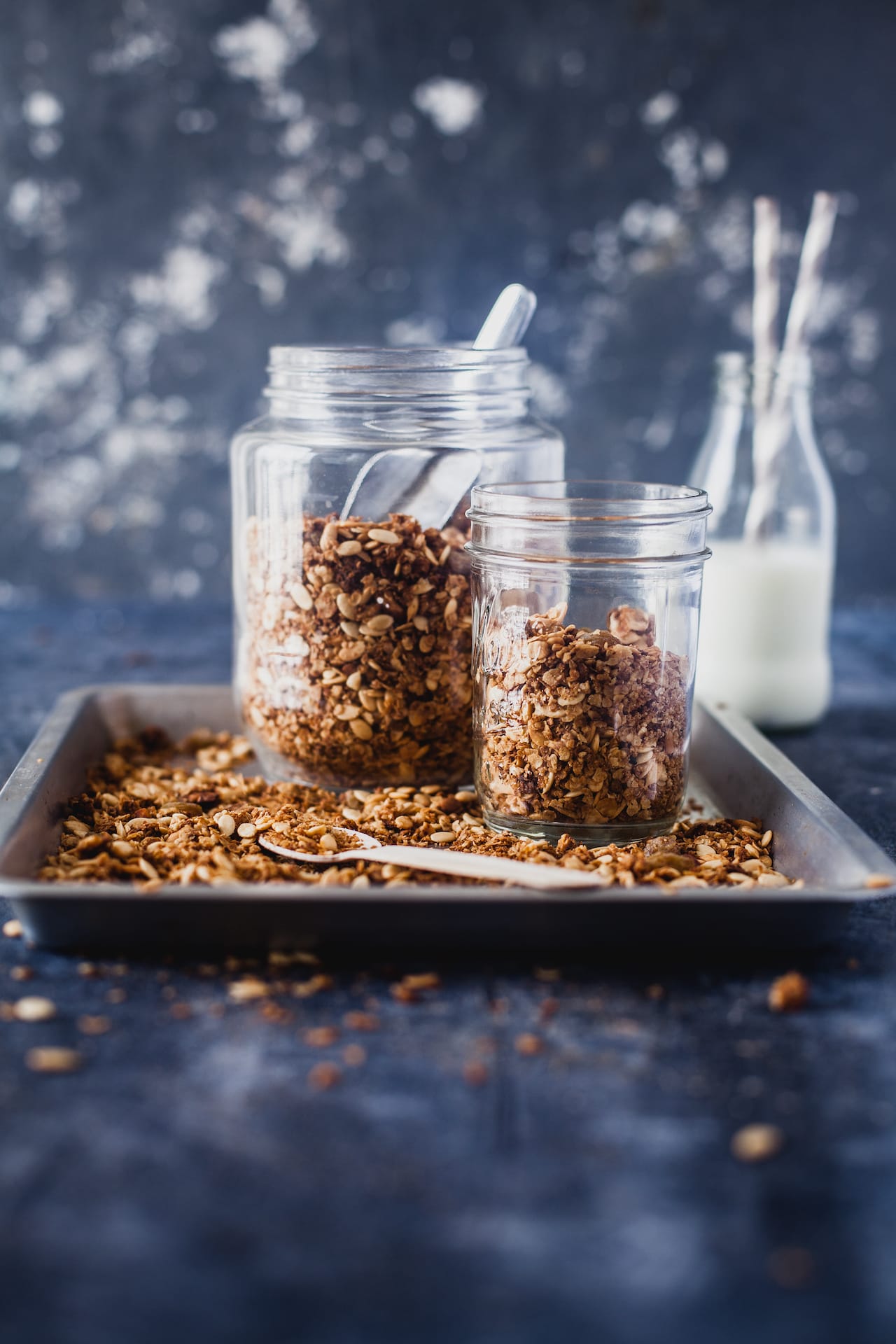 The nuts and melon seeds added to the crunchy texture and the date palm jaggery gave that gorgeous vibrant shade. With yogurt or milk, it's surely a great healthy morning treat to kick start the day.
Jaggery, Nuts and Melon Seeds Granola
Ingredients
4

cups

rolled oats

½

cup

assorted nuts

½

cup

melon seeds

¼

cup

vegetable oil

½

teaspoon

salt

¼

cup

raisins

¼

cup

grated jaggery

(I used date palm jaggery)

2

tablespoons

honey
Instructions
Preheat the oven to 150C.

In a mixing bowl, add all the ingredients except for raisins. Give it a mix and spread it evenly in a baking tray.

Bake for 15 minutes, give it a toss and bake for another 15 minutes.

If it's not crunchy or golden in color, bake for an additional 5 to 10 minutes.

Once done, mix raisins into the granola and allow to cool completely before storing it in an air tight jar.
Notes
Depending the size of your oven, you might have to bake the granola in multiple batches.
Nutrition