Indian kitchen is unfinished without the touch of turmeric powder. Holud/Haldi is just not spice for us; it's auspicious, holy and medicinal. There is an entire ceremony of the big Indian wedding on its name - Holud Chaan/Haldi. This powerful spice is used in several ways to relieve ailments in a much better way than any prescribed medicine. Also, on a regular basis, Haldi Doodh (Turmeric Milk) is used to cure that nasty common cold.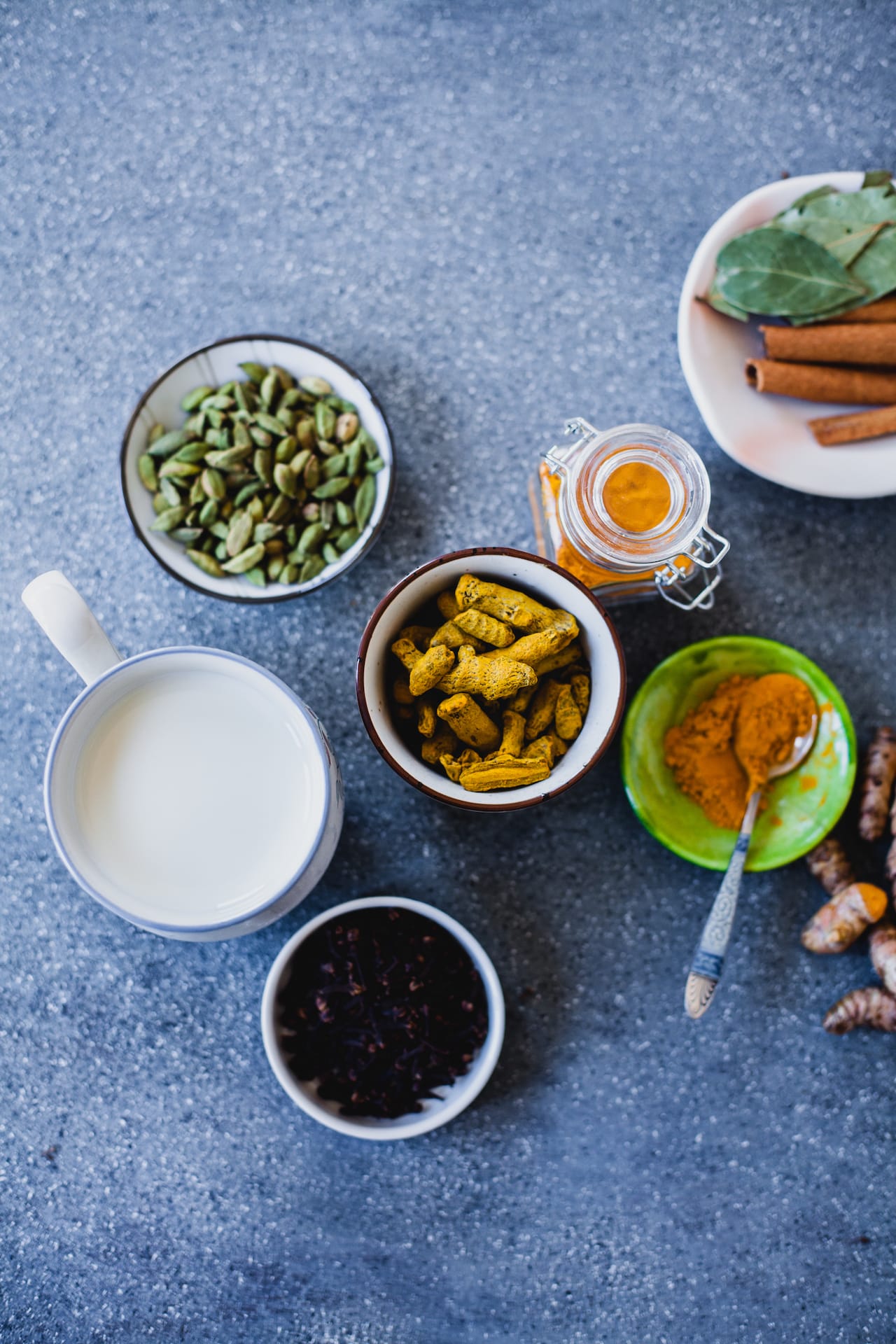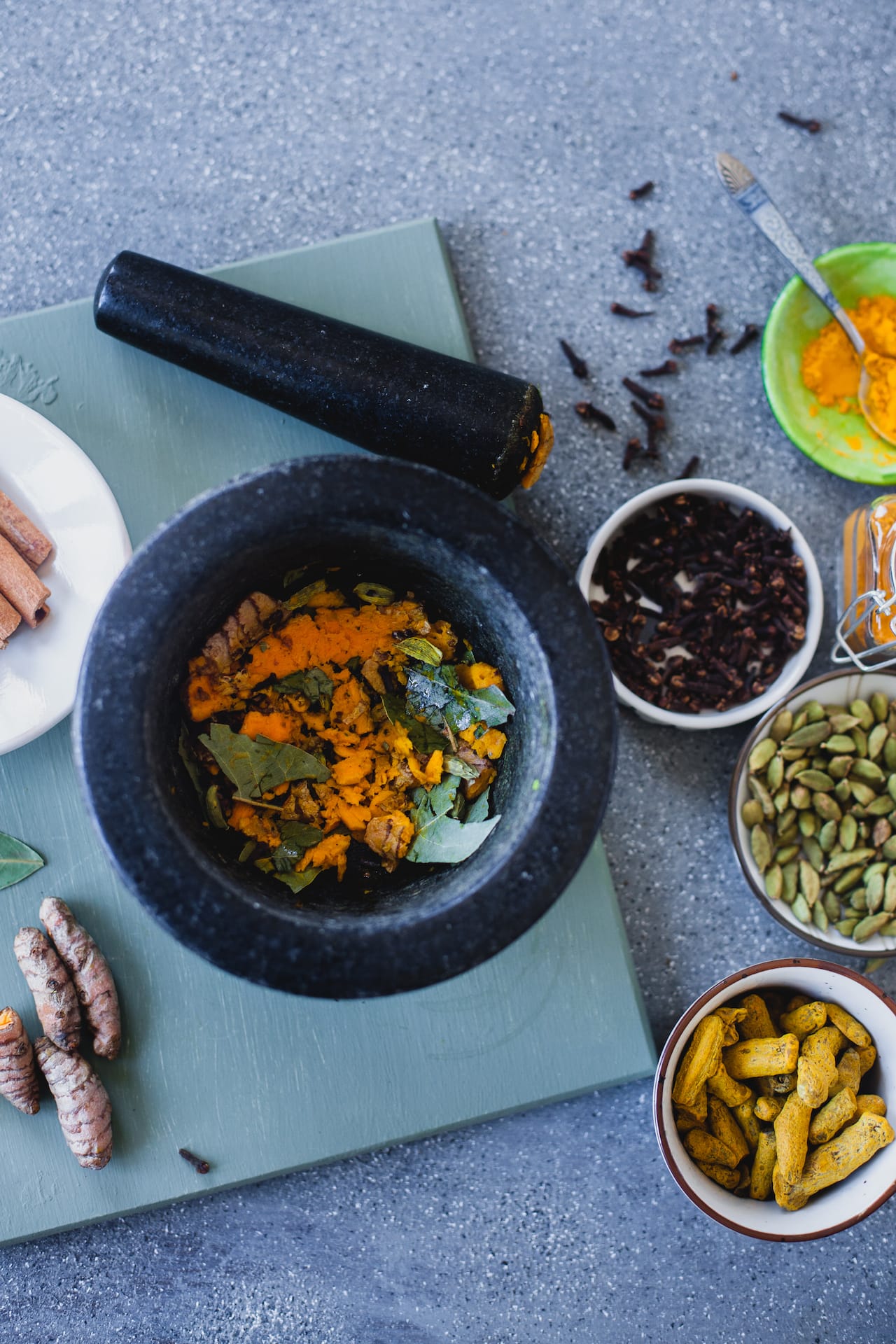 I was told several times about how a parent's life revolves around dealing with phases of raising a child. It's been more than two months now since Avyan started preschool. I am finally getting some lone time to get work done without endlessly keeping an eye on him. That's the upside, of this phase and I am absolutely enjoying it. The downside is that with preschool came frequent cough and cold. The boy never used to fall sick and now, the common cold never seems to leave him. I understand that its part of building immunity.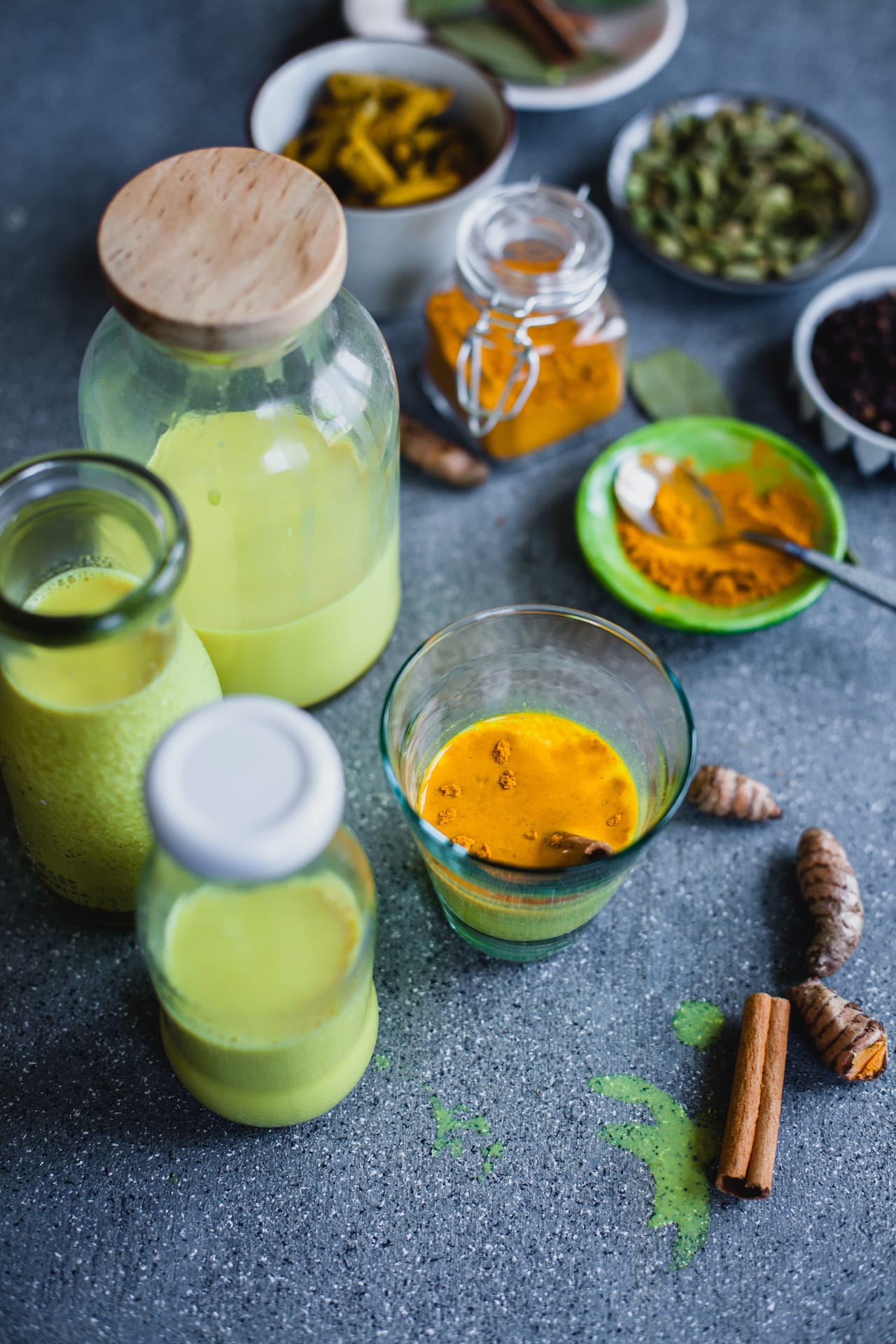 I didn't grow up drinking Haldi Doodh. It's not common in Bengali food culture. Mom used to give us tiny chunks of turmeric roots with tiny chunks of jaggery to munch first thing in the morning. I grew up eating that and liked it. The idea of mixing turmeric powder with milk is something I learnt from Arvind. He would gulp down the drink with extreme pleasure. I don't mean to offend anybody but the idea didn't sound interesting to me. However, the more I read about the benefits of Haldi Doodh, the more I got convinced to prepare it for Avyan.
My taste bud is still getting used to the taste. I am just glad that Avyan drinks it without too much fuss, most often!
You need to take extra precaution when you use turmeric. Either powdered or fresh, it leaves a stain on everything. Here is an article I found extremely useful on how to get rid of the stain.
Haldi Doodh (Turmeric Milk)
Ingredients
Ingredients:

2

cups

milk

2

bay leaves

2-

inches

fresh turmeric roots/1 teaspoon turmeric powder

3

green cardamom

3

cloves

1

cinnamon stick

2

tablespoons

honey
Instructions
Using a motor and pestle, crush the whole spices coarsely.

Pour the milk in a heavy bottom saucepan over medium high heat. Once it comes to a boil, bring the heat down to medium and drop the crushed spices. Allow it to simmer for 5 minutes, stirring frequently to avoid the milk from sticking to the bottom of the pan.

Strain the milk, add two tablespoons of honey and enjoy it warm or cold.
Nutrition