Roasted chickpea flavored with garlic, chili and fresh mint makes for a light and nutritional snack to kill that odd hour hunger pang. Scattered on plain yogurt or tossed with salad, layered on toast or just plain, accompanied with a chilled fizzy drink. Either way, it's addictive and guilt free!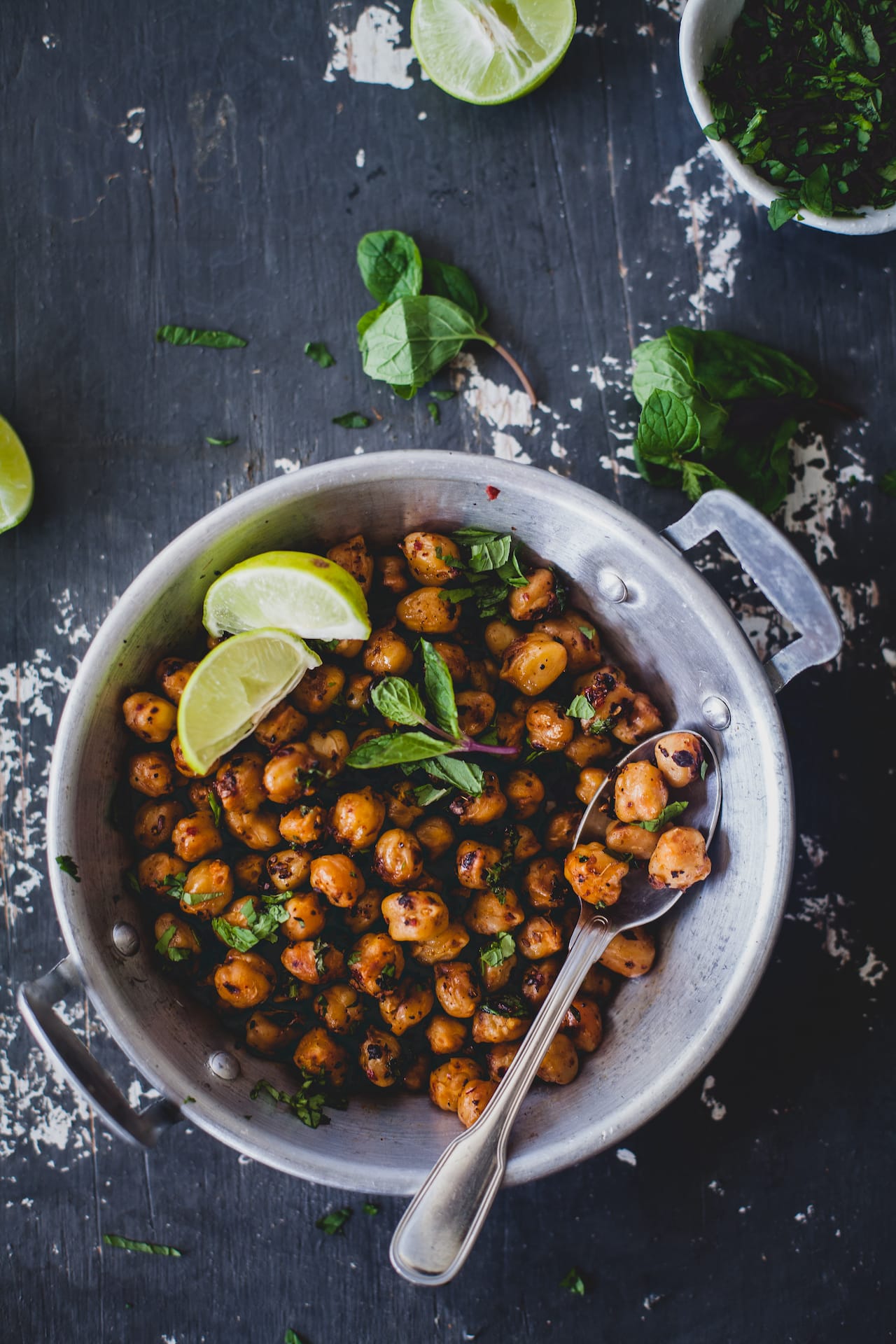 Chickpeas are quite common in Indian cuisines and make an appearance in several classic recipes. Every other state seems to have a favorite way to prepare chickpeas. Even though I am not a big fan of chickpeas, it's always been my go to ingredient when I am without any inspiration for the next day meal. I don't like to use the canned version. I just make sure to soak them before we hit the bed at night. With the help of a pressure cooker, it barely takes any time to boil the chickpeas making my meal prep quite fuss free.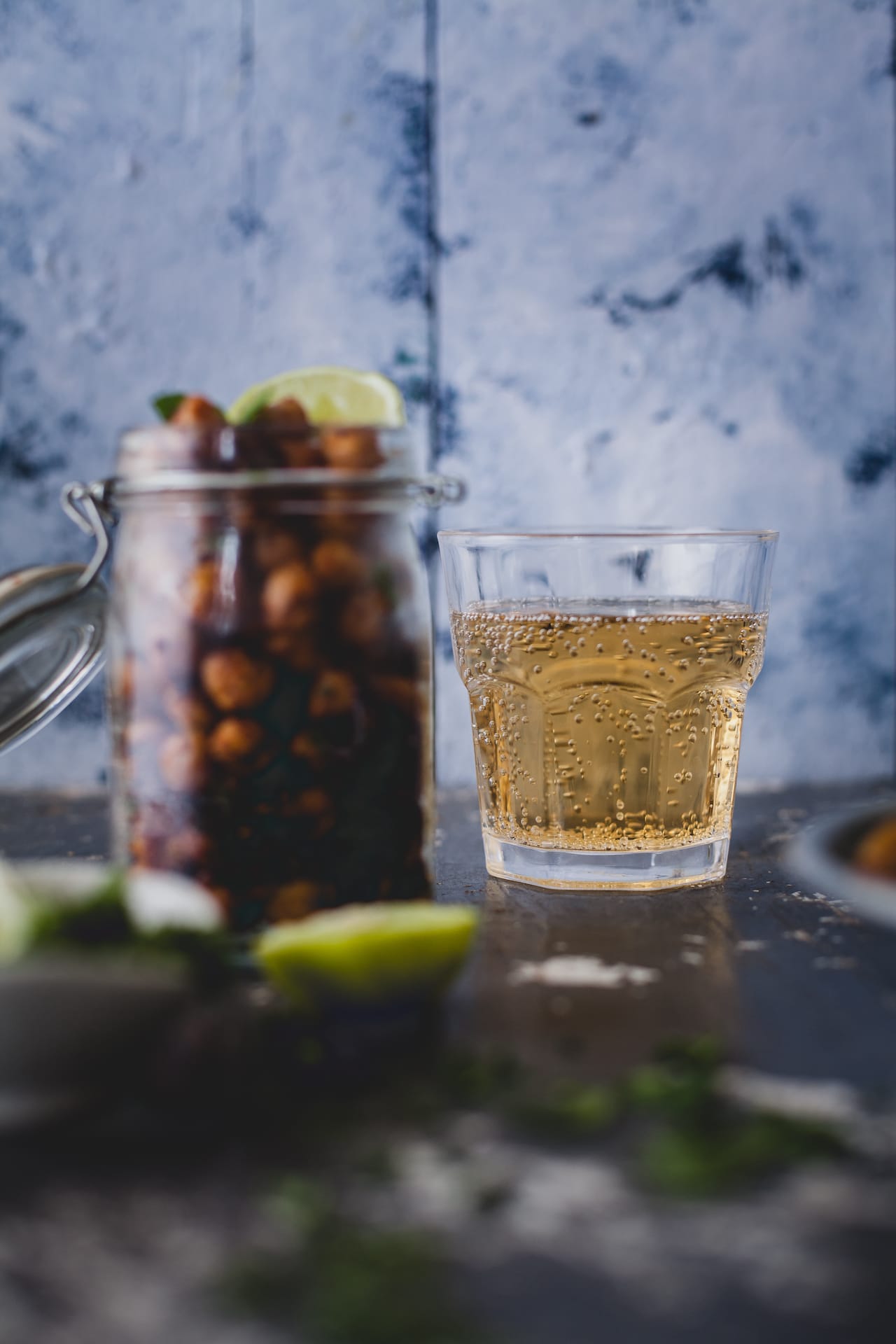 Spices, fresh herbs, a kick of acidity from lime or lemon always balance beautifully with the creamy texture of chickpeas. A hearty chickpea stew is always welcoming in our house but occasionally, I like to pan roast it crunchy adding whatever flavor I feel like going for that day.
Garlic Chili Roasted Chickpeas
Ingredients
½

cup

dried chickpeas

(soaked overnight or you could use the canned ones)

6

cloves

of garlic

(finely chopped)

3

dry red chilies

(finely chopped)

1

teaspoon

cumin seeds

½

cup

fresh mint

(finely chopped)

lime wedges

oil

salt
Instructions
If you are using canned chickpeas, drain and pat dry using a kitchen towel. If you are using dried chickpeas that have been soaked overnight, boil the soaked chickpeas until they're tender. Then, allow them to cool completely before pat drying it using a kitchen towel.

Drizzle oil in a hot pan and scatter the chopped garlic along with chopped red chilies and cumin seeds. Once it sizzles, layer the cooked chickpeas. Sprinkle salt and allow it slow cook, tossing occasionally, until it's crunchy. It should take about 10 minutes.

Once done, add the finely chopped fresh mint and give it a toss. Squeeze lime juice and serve warm.
Nutrition