When you cook every day, mostly twice a day, it's easy to get lost in the refrigerator, gawking and trying hard to get some kind of inspiration. It happens with me quite often, especially in the middle of the week. Even though I don't plan the meals to a great detail, I still kind of roughly sort it out in my mind and do my grocery shopping accordingly. In spite of that, at times, I am out of veggies and out of ideas. Those days, I always ALWAYS go for egg curry. It's like a routine!
Most of these days, I make my usual spicy egg curry but occasionally, I like to take an altered path. Dim Shorshe, dim meaning egg and shorshe meaning mustard seeds is a creamy mustard egg curry that comes from Bengali cuisine, where both yellow mustard and poppy seeds are quite favored. The spicy pungent taste from yellow mustard with creamy poppy seeds makes a lovely blend and it goes quite well not just with seafood or veggies but also eggs.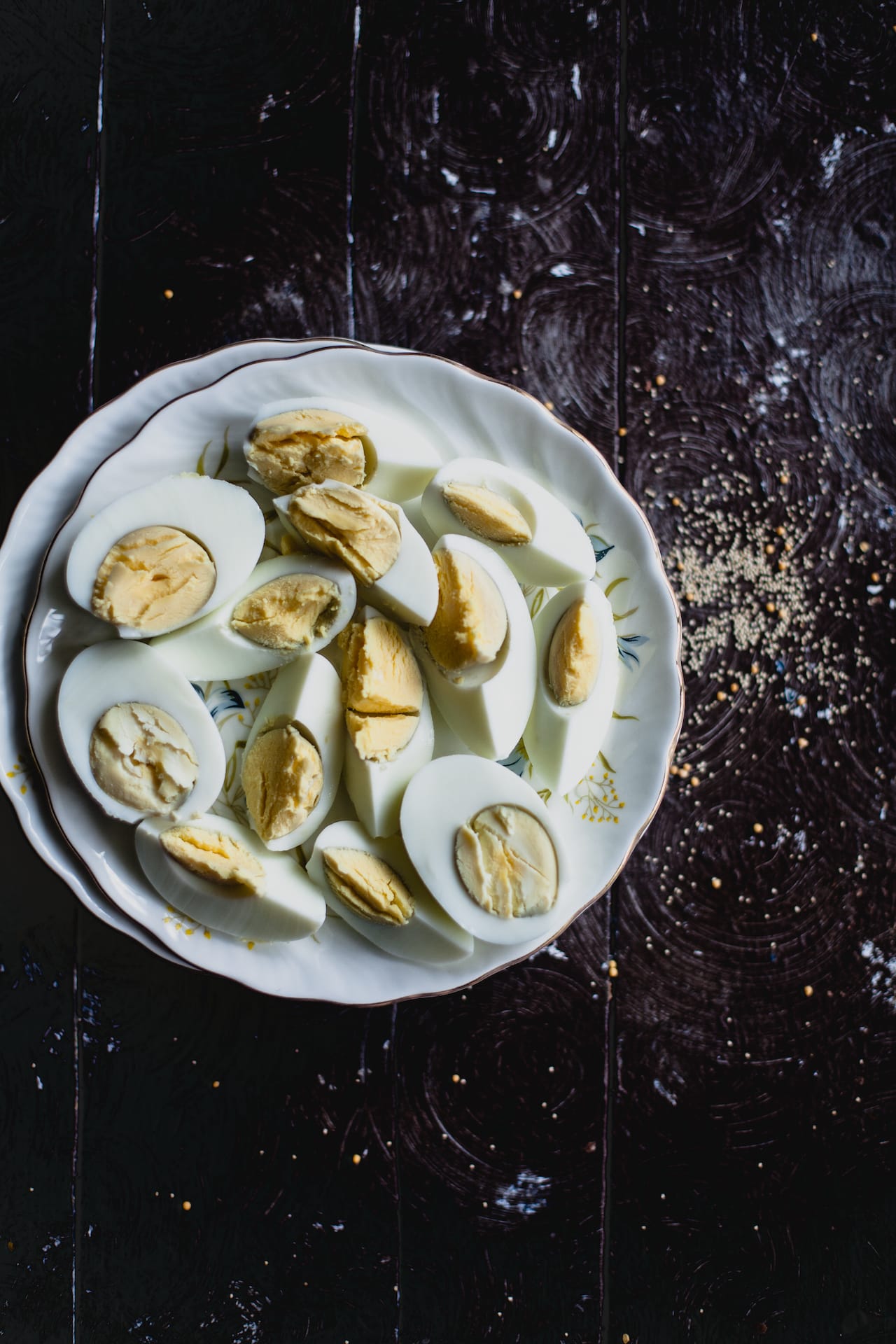 The key thing to consider while using either of these two spices is that a little goes a long way, both in terms of quantity and cooking time! Too much cooking spoils the taste turning it bitter and almost inedible. So, always remember to add the spice paste right at the end and cook only for a few minutes.
Dim Shorshe (Creamy mustard egg curry) is one of those quick egg curries that needs a very few ingredients and gets ready in less than 15 minutes.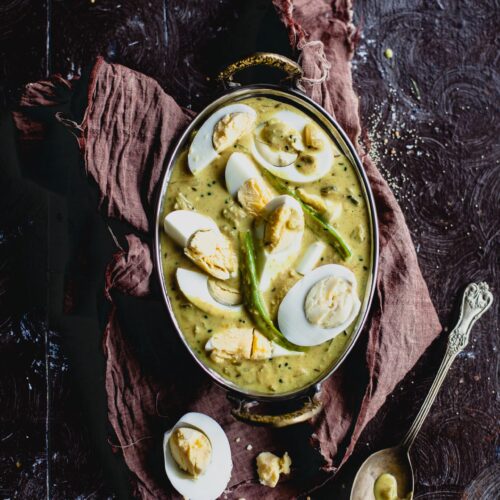 Dim Shorshe (Creamy Mustard Egg Curry)
Ingredients
4

hard boiled eggs

(cut in quarter or half)

1

red onion

(finely chopped)

1

tablespoon

mustard seeds

½

tablespoon

poppy seeds

1

teaspoon

nigella seeds

½

teaspoon

turmeric powder

2

green chilies

(slit in the center)

¾

cup

coconut milk

salt

oil
Instructions
Grind the mustard seeds and poppy seeds using a coffee grinder and mixer. Add 1 tablespoon of water to the mixed spice powder and allow it to rest for a couple of minutes.

Add 1 tablespoon of oil in a pan and once heated, add nigella seeds. Once it starts to splatter, drop the chopped onion. Sprinkle salt, turmeric and sauté until it's translucent.

Pour the mustard and poppy seeds spice blend and give it a stir. Cook for two minutes and pour coconut milk. Drop the green chilies , the quartered boiled eggs and continue cooking for couple more minutes.

Taste for salt and add any, if required.

Serve warm with steamed white rice.
Notes
If you want a spicier curry, grind a green chili along with mustard seeds and poppy seeds.
Nutrition