I come from a food enthusiast family and whenever we meet, there is always a lot to eat. Mom being Mom would forever be busy in the kitchen cooking up a marathon and taking extra effort to prepare everyone's favorite dish. I never saw her getting tired of cooking or entertaining. Some energy she always has!
Mom's dishes are never too fancy or gourmet. She always goes for simple Bengali meals cooked with only seasonal produce. I have never seen her using anything frozen, not even peas. Her cooking style is casual, no measurement, no recipe, just go with the flow and respect whatever she was taught by her Mom. She however does have a few strict rules that she follows in terms of spice combinations used for a certain dish, herbs added for flavor. Also the type of dishes that should be eaten in a specific season.
Every summer, whether we liked it or not, pan fried bitter gourd was a mandate. It was not my favourite thing to eat and I used to simply gulp with water. Still not a fan. Sweet and sour chutneys was again a must during the season, prepared with different kind of fruits and vegetables. Summer was all about more veggies and less meat. And as soon as the market got overcrowded with mangoes, Mom would prepare Aam Dal (Lentils with Green Mango). At least twice a week. We loved it
and used to slurp down without any fuss!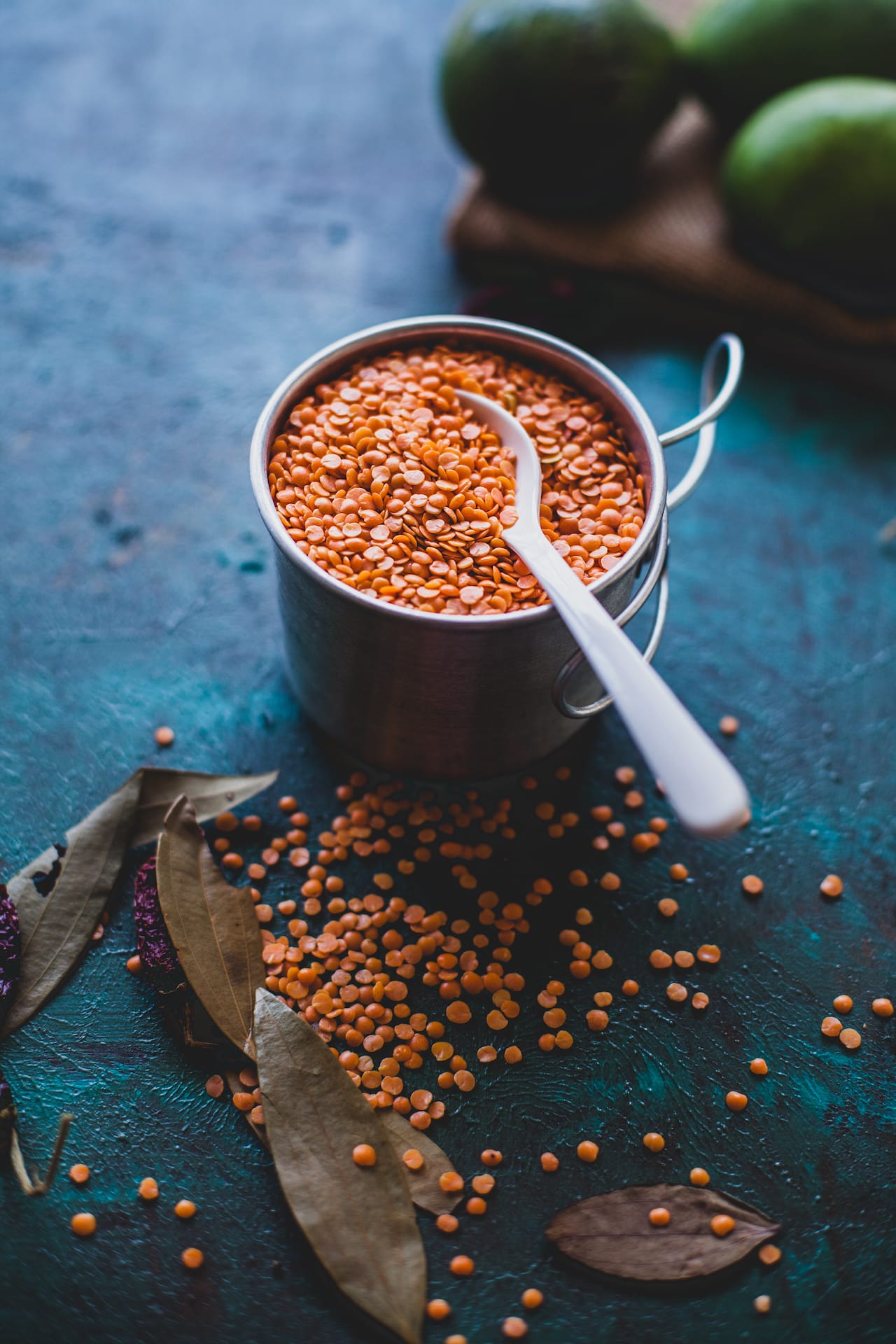 Aam Daal – Quintessential Summer Daal
Aam Dal has a mild tangy refreshing taste. And with the minimal spice that goes in, it's light to the tummy and perfect to beat the heat. Mom always kept it simple, with just a teaspoon of black mustard seeds along with couple of bay leaves and dry red chilies. With a bowl of steamed rice on the side, it's a treat that always takes me back home.
Aam Daal (Green Mango Lentil Stew)
Ingredients
1 medium green mango
1 cup red lentils
1 teaspoon mustard seeds
2 dry red chilies
1/2 teaspoon turmeric powder
1/4 teaspoon sugar
chopped cilantro for garnish
1 teaspoon salt
1 teaspoon mustard oil
Instructions
Peel the mango, remove the pit and then cut it into either bite size or thinly sliced.
Wash and boil the lentils with some salt. You could either use a pressure cooker or a deep saucepan.
Pour 1 tablespoon of oil in a separate pan or wok. Once the oil is hot, add mustard seeds and dry red chili. Once it starts to sizzle, drop the mango slices, salt, turmeric and sugar. Cover and cook for 3 minutes.
Then pour the boiled lentils and give it a stir.
Pour more water if you want the daal more runny. Allow it to simmer for about 5 minutes. Check for salt and add any if needed.
Sprinkle some chopped cilantro and serve warm with steamed rice.
Notes
f the green mangoes are too sour or not soft enough, then you could boil it for a while separately before adding it to the lentil and continue boiling.
Did you enjoy this Aam Daal (Green Mango Lentil Stew)? Share your creation by tagging
@playfulcooking
on Instagram with the #playfulcooking and I will re-share in my story!