The word chop is usually related to meat, like pork chop or lamb chop but in this recipe, it means a deep-fried or pan-fried patty. In Kolkata (situated in east of India), chop is a very common roadside snack bite. These snacks are made with vegetables, fish or egg; mixed with boiled potatoes, some spice mix or herbs and then, either pan-fried or deep-fried.
It's one of those perfect, savory snacks that should be enjoyed with your loved ones over a cup of evening tea or coffee. It can also be served as a finger food in a cocktail party with some spicy dip of your choice.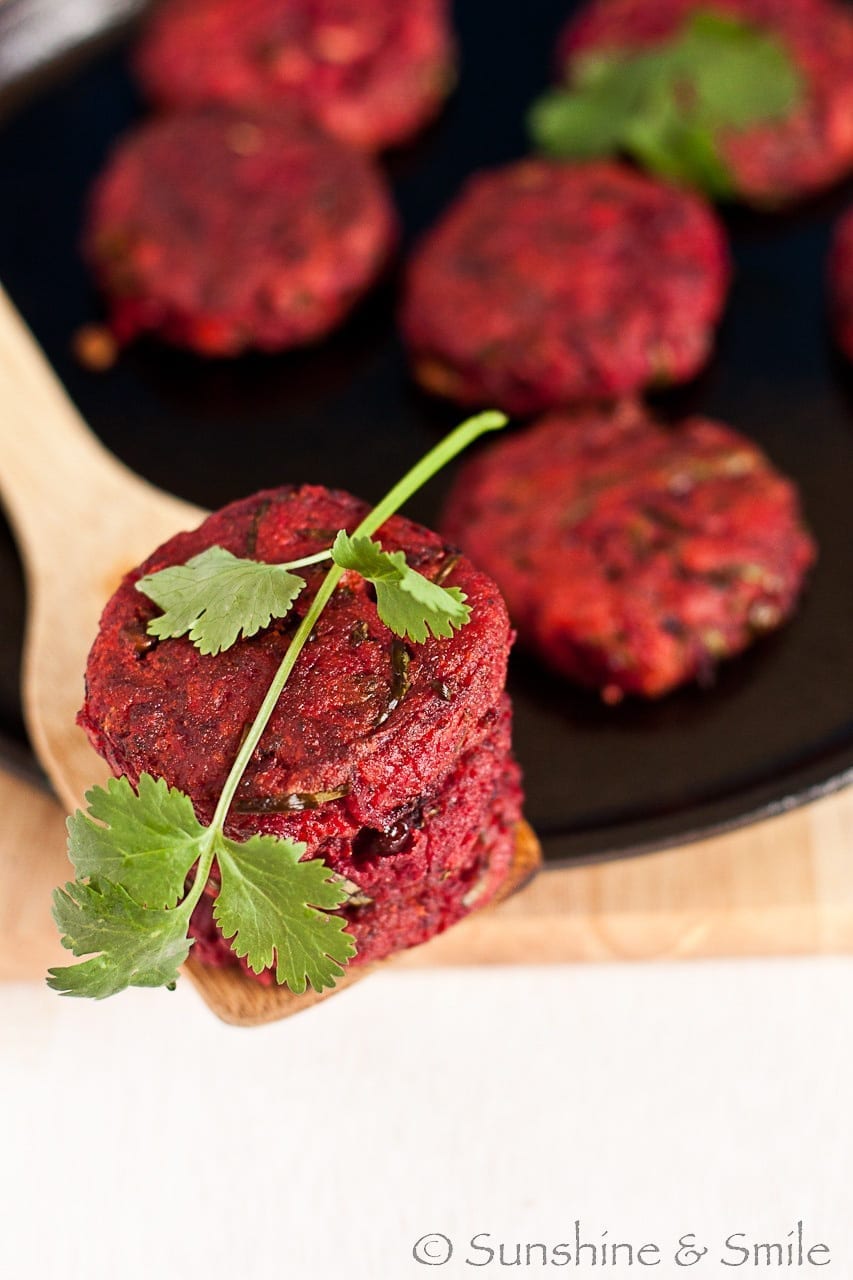 I was not born or brought up in Kolkata. We moved there a few years back and that's how it's my home now 🙂 When we lived in Shillong, Kolkata used to be our yearly winter vacation spot and one of the main reasons was because it's my Mom's hometown. My lil' brother and I used to always look forward to this trip, make plans to meet up with all our cousins and get pampered by the love and attention from uncles and aunties.
Mom has a huge family and when we all meet, it's like a party at home!
When there is a party, there ought to be food and Kolkata is famous for that. Aunties and Ma would cook various courses of meal the entire day along with non-stop chit chatting, uncles and Dad would sit by the couch and debate on topics related finance or politics. And, we cousins would play in the backyard the entire time.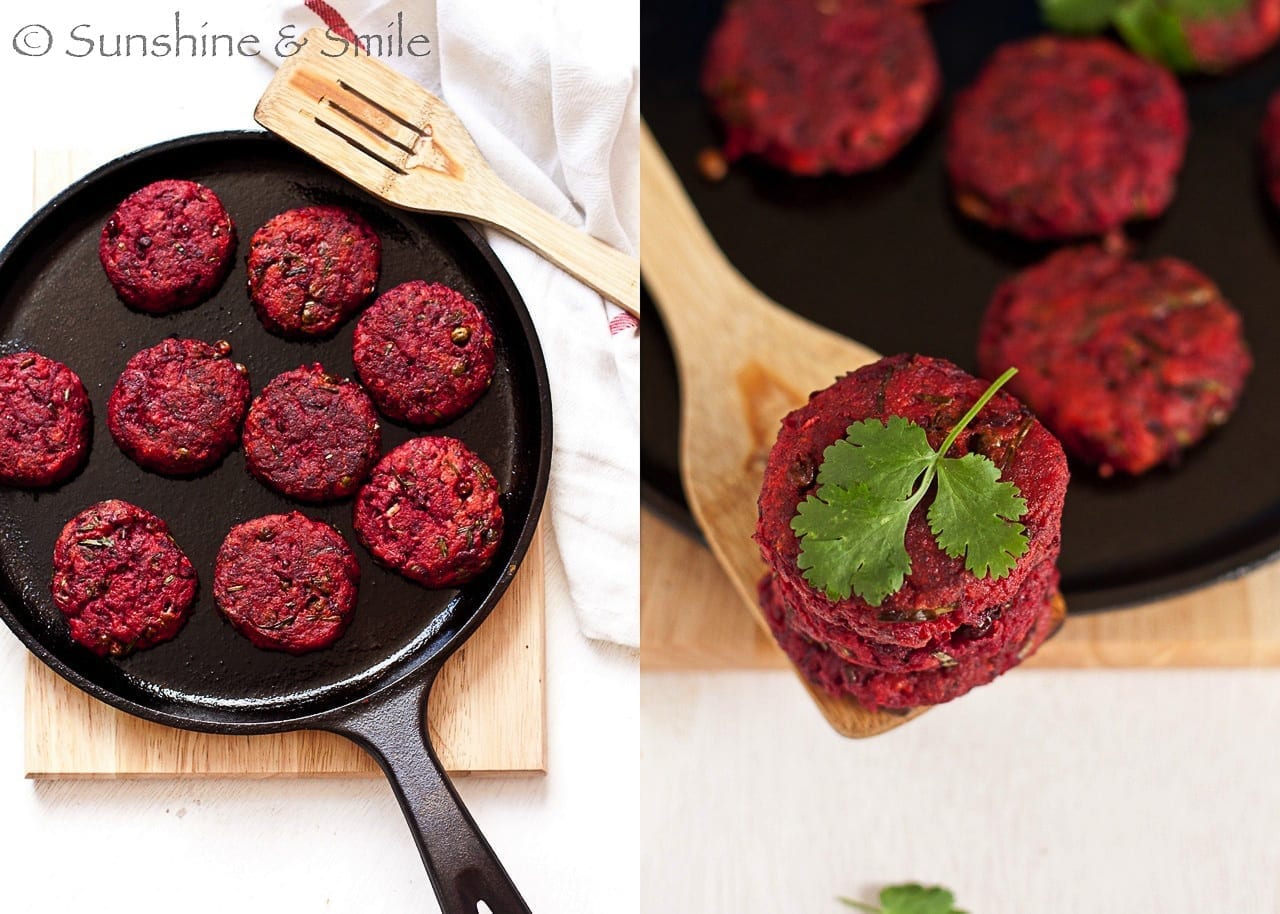 After a heavy lunch and few hours of rest, the home would get busy again and this time for evening tea which would be served with different snacks like chops, samosas and even sweets. Beet chop was a must(specially for me) and it is usually served with some chopped red onions and fresh cucumber!
These chops were hardly prepared at home because it tastes best from roadside shops.. or at-least that's what we kids thought 🙂
Those were such golden days that we still try to re-live those moments whenever we catch up and beet chop is still a part of our evening snacks!
I am not sure what are the ingredients or method used by the roadside shops. So, I just improvised and added some of my own twist to it. It actually tastes pretty good and since it's so easy to make, it's one of our common evening snacks these days.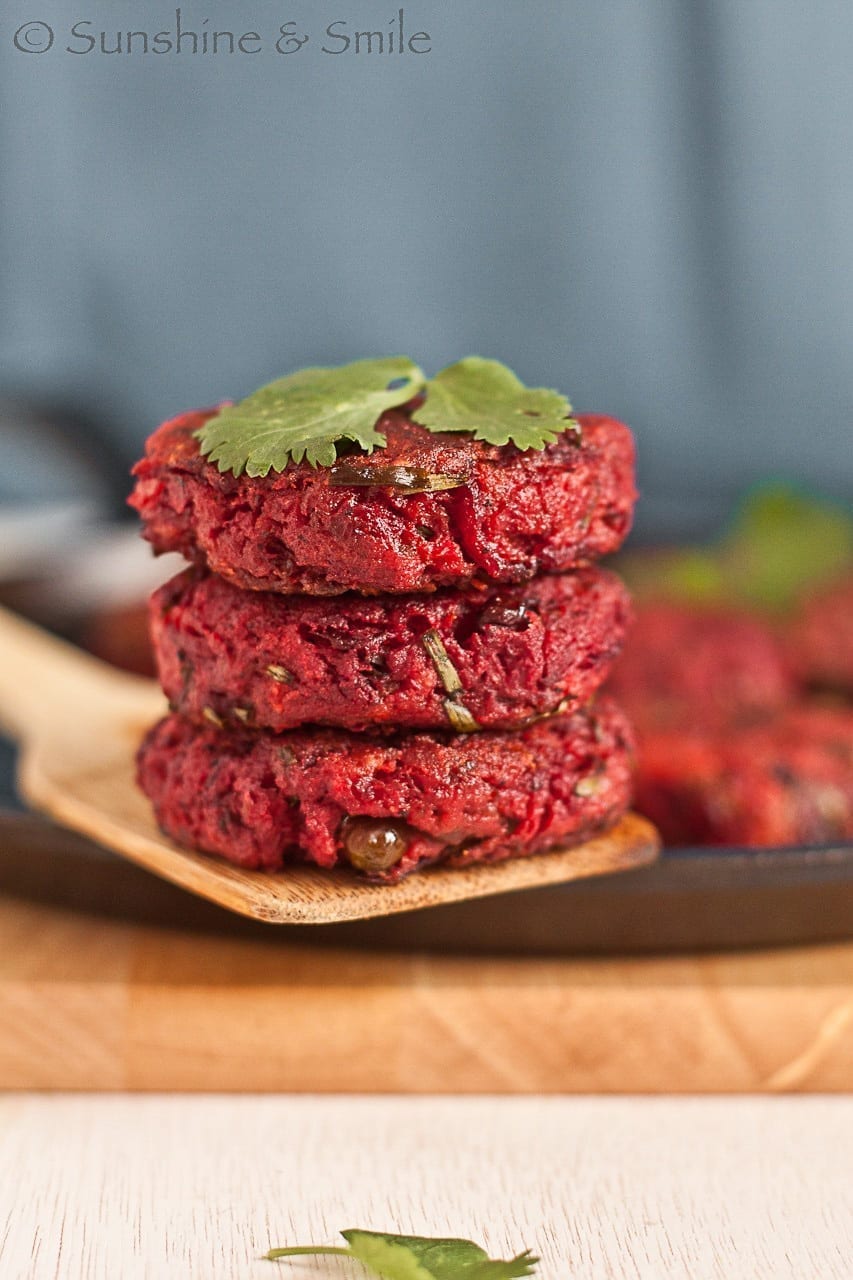 Beet Chop/Beetroot Patty – My twist on a street food from Kolkata
Ingredients
2

medium size beetroots

(grated)

a bunch of chives

(finely chopped (you can use 1 medium size onion as a substitute))

1

cup

frozen peas

½

teaspoon

pinch asafoetida

(hing)

1

large onion

(boiled and mashed)

2

green chilies

(finely chopped)

1

tbs

all-purpose flour

1

egg

(optional)

1

tbs

panko bread crumbs

(or any bread crumbs)

salt

oil

(for pan fry)

1

medium red onion

(chopped (to serve with the chop))

1

medium cucumber

(chopped (to serve with the chop))
Instructions
In a bowl, mix all the ingredients except oil, red onion and cucumber.

Make the patties from the mixture in whatever shape or size you like. This is the part where your hands will get all red and messy 🙂

Keep these in the refrigerator for about 15 minutes.

Pre-heat the oven to 350 F.

In a flat pan, heat 2 tbs oil and fry the patties in medium heat for about 4 minutes on each side.

Transfer the patties to a baking sheet and bake for about 15 minutes.

Serve hot with chopped red onions and cucumbers.
Nutrition