I have not baked cookies in a very long time. It's just something that I am not very good at. Most of the times, even after following a recipe to the point, I screw it up. However, there are a few recipes that work like magic, every single time, without any effort. Those recipes are the ones that I need to record and share because I know we all love cookies every once in a while. These Almond Butterscotch Chips Cookies are my current favorite. It's crumbly, light and not overly sweet. It's flourless as well.
Few months' back, I decided to try almond butter. Everyone was talking so much about it that I couldn't stop myself. So, like a fool, I bought the biggest jar from Costco. When you try something for the first time, you should get a tiny jar. Duh! No offence to you all almond butter lovers, I just don't like it. Blame my palate. I tried the butter different ways but I couldn't get past the first bite. So, it went to the back of the self in the refrigerator, ignored. Then, one day it clicked me. I started browsing Pinterest and found a few cake and cookie recipes that called for almond butter.
Amanda's Almond Butter Cookies got my attention. The recipe looked simple, attainable and the direction was equally straightforward. I gave it a go and the cookies turned out perfect. Although mine didn't look as neatly shaped as hers, the cookies crumbled beautifully. That was enough for me.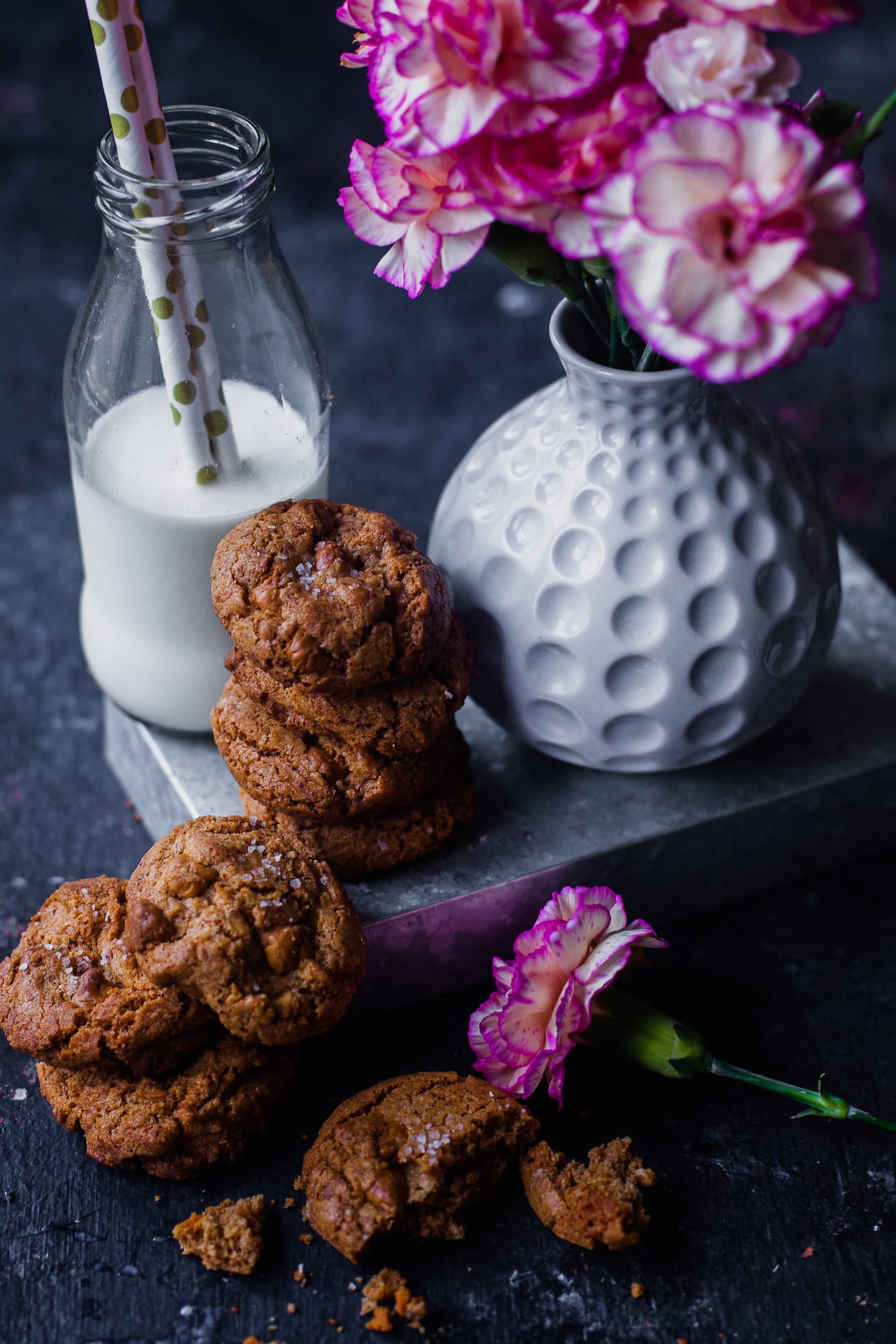 Her recipe calls for brown sugar but I didn't have it, so I used white sugar instead. I also added some Butterscotch Chips to the dough for some chocolaty bite in between. It's really one of those cookie recipes that you should definitely try, unless you have a nut allergy.
Almond Butterscotch Chips Cookies
Ingredients
1

cup

white sugar

1

large egg

½

teaspoon

almond extract

¾

cup

almond butter

¼

butterscotch chips

¼

teaspoon

salt

kosher salt to sprinkle on top
Instructions
Put the sugar along with the egg in a mixing bowl and whisk until smooth. Pour the almond extract, almond butter and salt. Whisk it again until its smooth.

Drop the butterscotch chips and using a rubber spatula, mix it to the dough.

Place the mixing bowl in the refrigerator for 5 minutes.

In the meantime, preheat the oven to 350F

Using a small cookie dough scooper (about an inch diameter), scoop the dough and layer on a cookie sheet. These cookies don't spread a lot. Keep about an inch gap between the dough balls.

Sprinkle a little bit of kosher salt on top of the cookie dough balls.

Bake for 15 minutes it the middle rack of the oven.

After 15 minutes, take the cookie sheet out of the oven and keep it aside for 5 minutes. Carefully take the cookie off the hot pan to a wire rack and let it cool completely before you store it in an airtight jar.
Notes
The baking time will depend on the size of the cookie dough ball you shape.
Nutrition