If I could, I would bake a cake every day and style it pretty with all kinds of wild flowers. Then, snuggle in a couch with a piece or two, a book and some tea. How picture-perfect that sounds! It's a scene I wish to relive someday. The short couple hour of break that I get in the afternoon when Avyan takes his nap is my only 'me time'. And there are always so many things to finish during the brief two hours that relaxing with tea and cake is like a delusion. So, that's surely not happening for a while.
But we still manage to enjoy cake with our evening tea, while Avyan pokes around, tries to take the parchment paper out, feeds us in between as he nibbles and makes a mess. Life is still beautiful!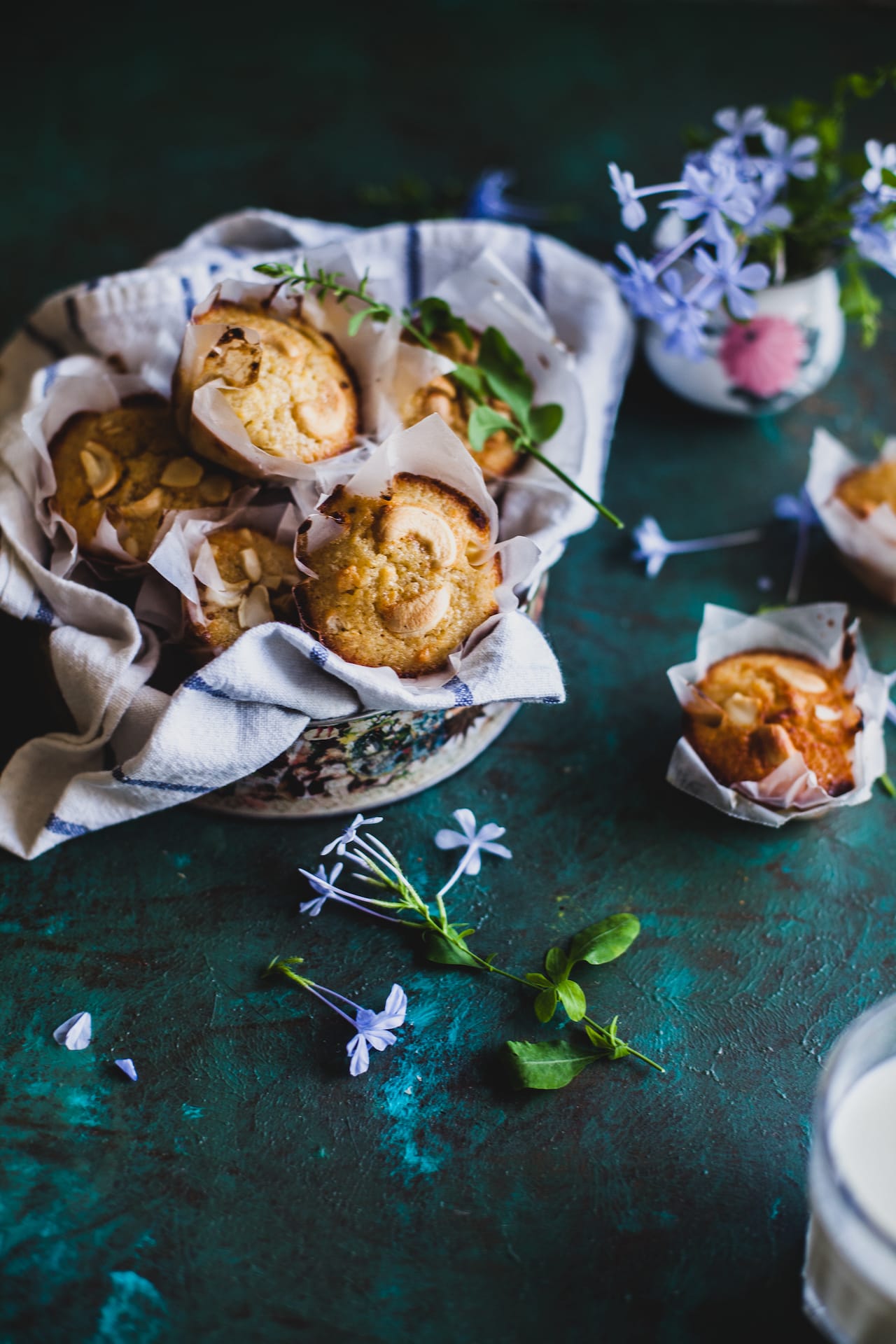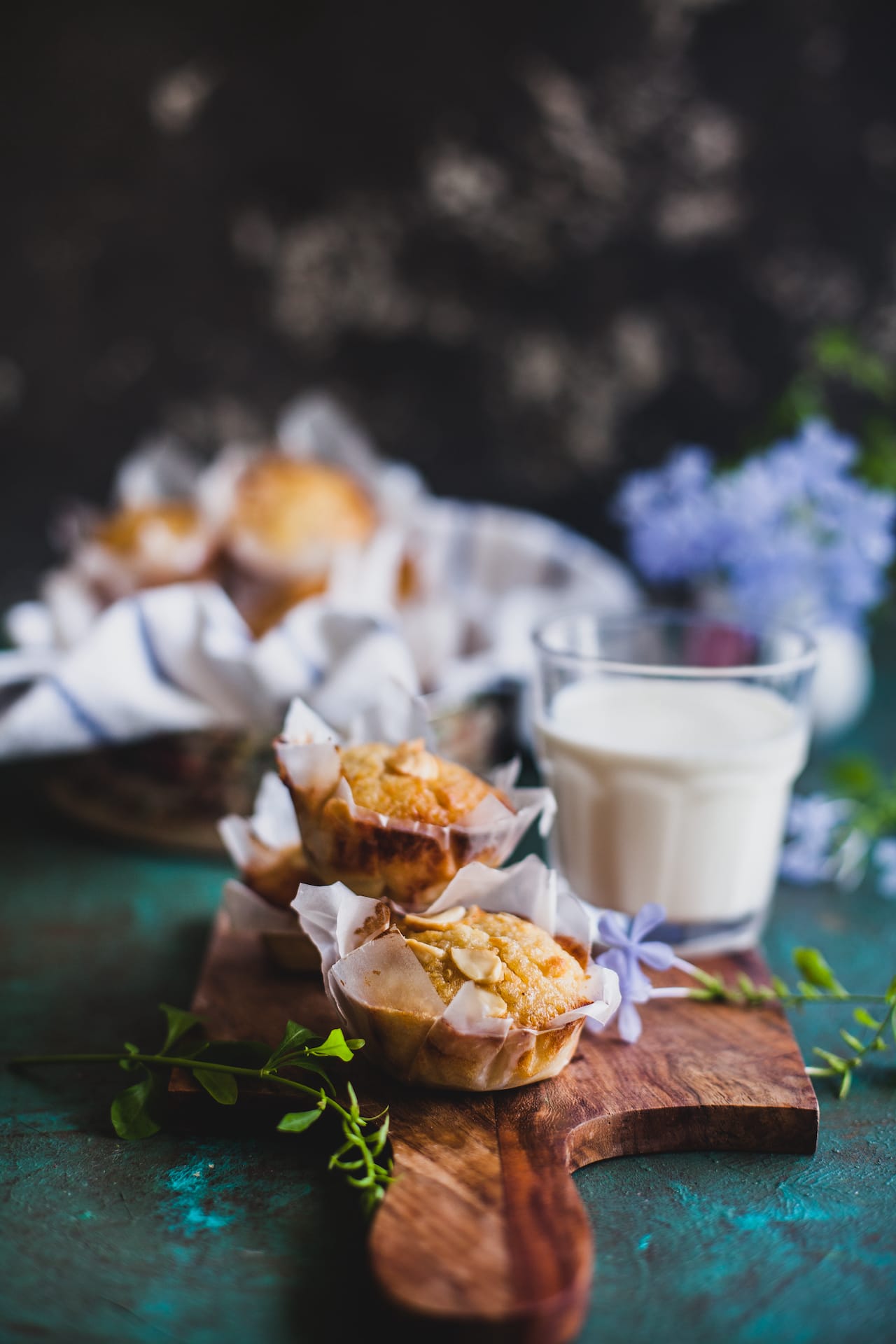 Mawa or Khoya is reduced milk that is used in a lot of Indian sweets. It also makes a perfectly moist cake. Although I grew up seeing Mom baking cakes quite often and whipping up loads of Mawa in her giant heavy bronze wok, I never saw her baking a Mawa cake. Huh!!
Curious and tempted, I gave it a try and even added some cooked quinoa in it. Crossed my fingers and lingered near the oven hoping for the best. I am not much of a baker so when a recipe turns out success, I do my little happy dance and get all excited to share it with you all. I even styled it pretty this time!
This cake is a keeper, trust me! You have got to make this. The batter would look gritty because of the grated Mawa and cooked quinoa, but the cake turns out fluffy and moist. There is no butter in it, so less guilt. With a few cashew pieces on top, which is typically how it's baked, the cake would make a lovely teatime treat!
Quinoa Mawa Cupcakes
Ingredients
¾

cup

cooked quinoa

100

gram

grated Mawa

¼

cup

all-purpose flour

¾

cup

sugar

1

teaspoon

baking powder

½

teaspoon

cardamom powder

few cashews

(roughly chopped or halved)

2

eggs

¼

cup

milk

¾

cup

vegetable oil

pinch

of salt
Instructions
Preheat oven to 180C/ 350F.

Whisk egg with sugar in a bowl. Once done, pour oil and give it another whisk. Keep it aside.

In a separate bowl, mix quinoa with Mawa, flour, baking soda, cardamom powder and a pinch of salt.

Pour the egg and sugar mixture to the dry ingredient bowl and give it a whisk. Pour milk and give it one last whisk.

Place the cupcake liners in the pan and spoon the batter a little more than half way through.

Scatter the chopped or halved cashews on top.

Bake for about 20 minutes or until the top of the cupcake looks golden brown.
Nutrition
Serving:
1
Makes 12 cupcakes