Some dishes cannot be rushed through. It needs extra time, more love and a cook's unbroken attention. Gently mixing with a wooden spoon, allowing the white sticky rice to bathe in flavorful broth, observe as it absorbs all the moisture and grow in size. Give it another bath, another quiet stir and watch it get fluffy with time. Risotto is not a weekday feast, unless you have ample time in hand to stand by the stove. It's a heartening classy dish that fulfills your soul at every spoonful. It's an art to prepare risotto and after numerous flopped shots, I can now gladly say that I am close.
For someone like me, who almost always chooses a quick meal that doesn't call for slow cooking, I found it very tough to study the technique of risotto making. You cook it at a high heat and it will get mushy leaving the rice uncooked. You prepare it at a low heat, and the rice will get overcooked making it soggy.  Bleh!! The heat has to be just perfect. It was not easy to figure out the right temperature by reading recipes or watching videos. Every stove acts differently. One has to just figure it out by trial and error.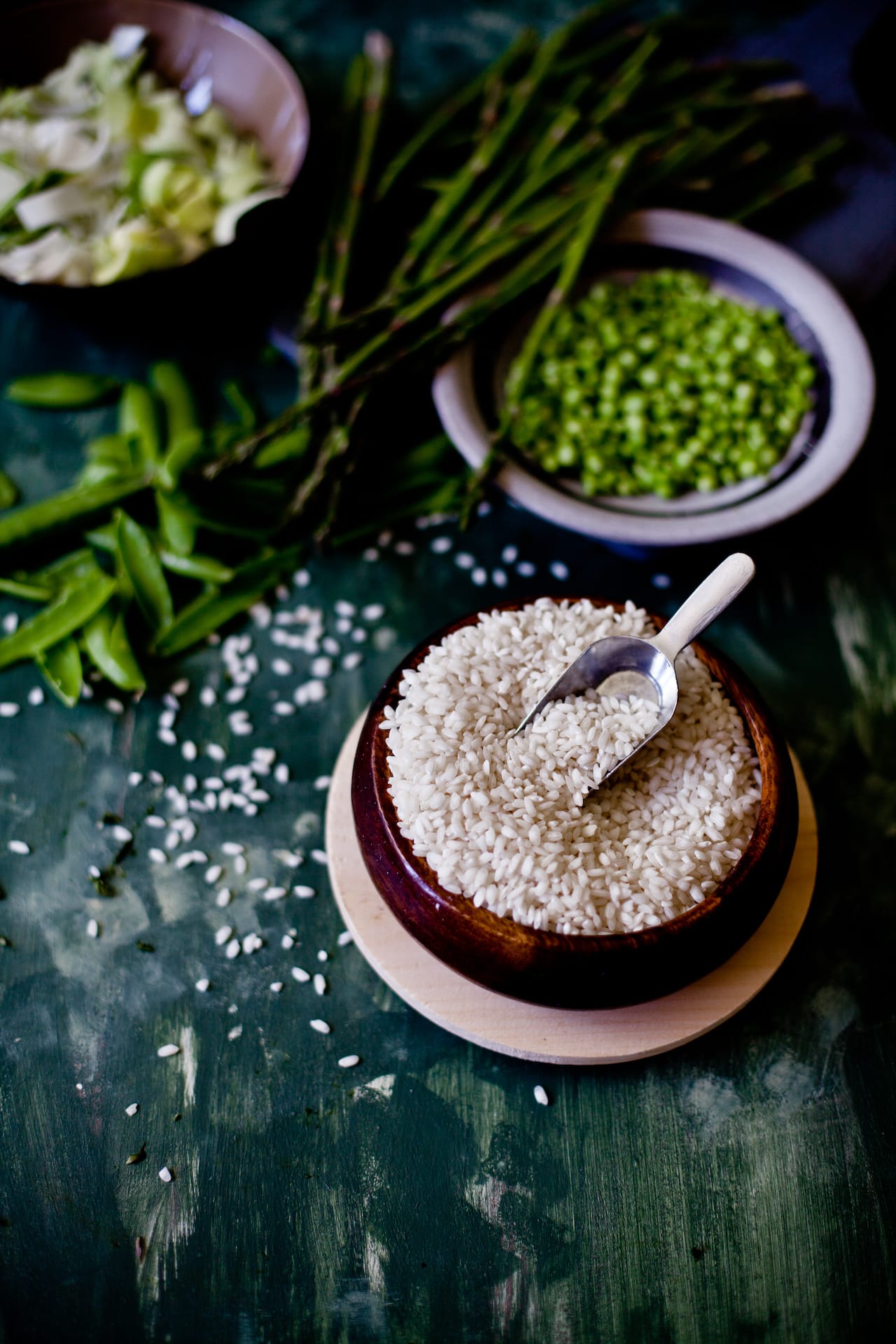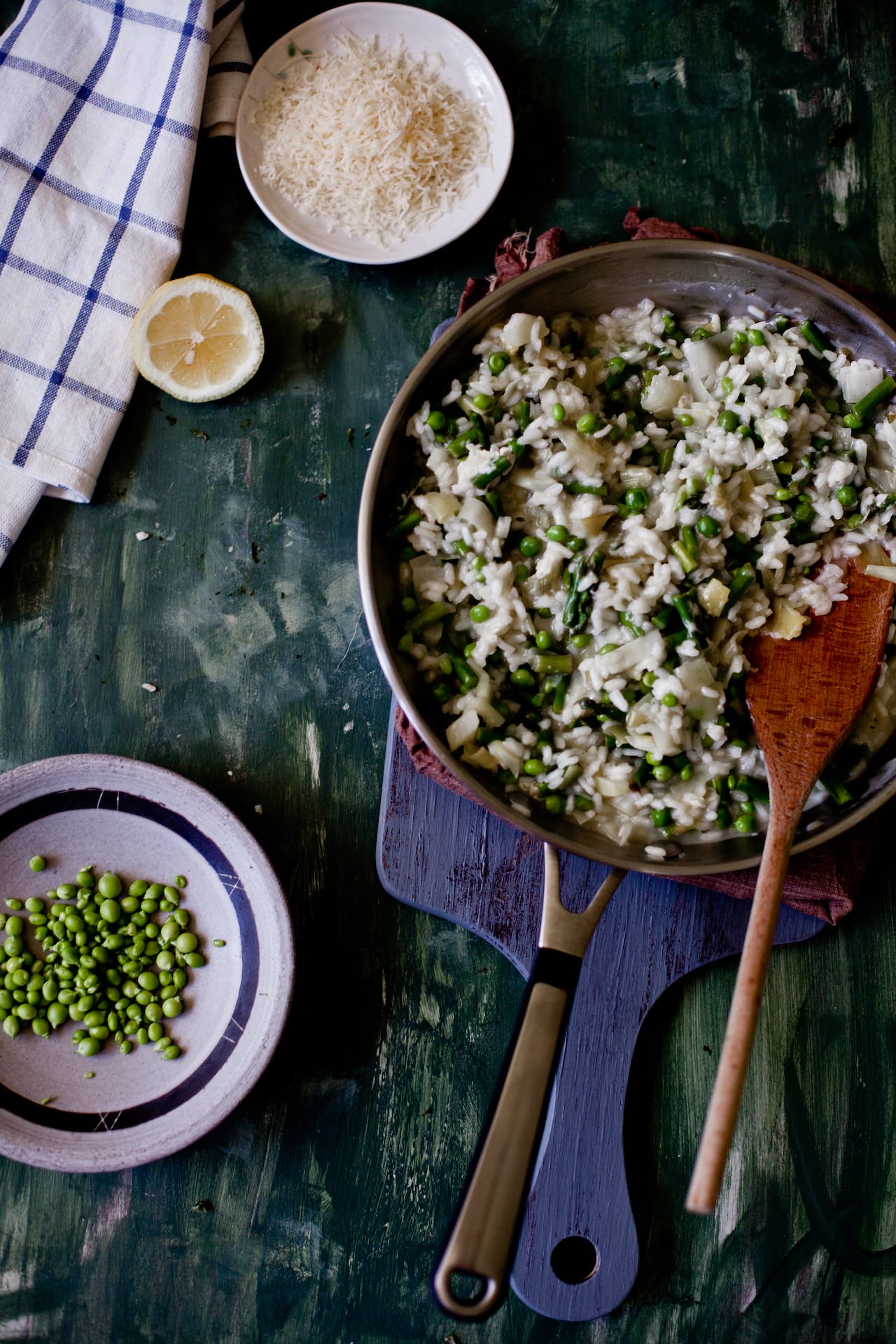 KEY NOTE:
During those unsuccessful attempts, I also learned that risotto tastes best when not overloaded with flavors. Keep it simple, make it creamy and maintain that bite with separate grains. That's the key.
I chose seasonal produce. Peas and asparagus always work together wonderfully. Both have a similar flavor profile, light on the palate, arrives in the market almost at the same time and both are gorgeous green in color. And let's not forget how photogenic both these veggies are. I never get bored of photographing peas and asparagus.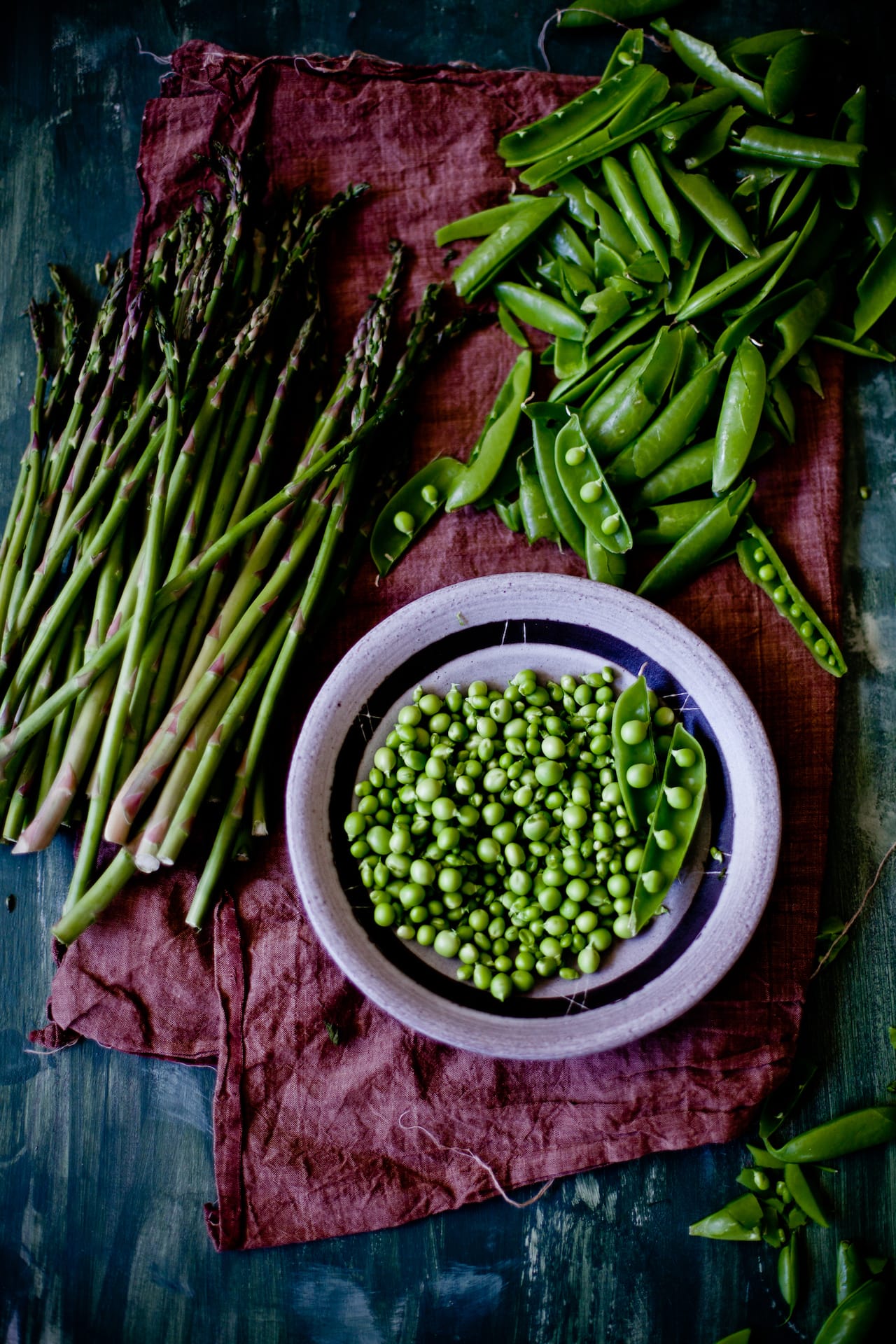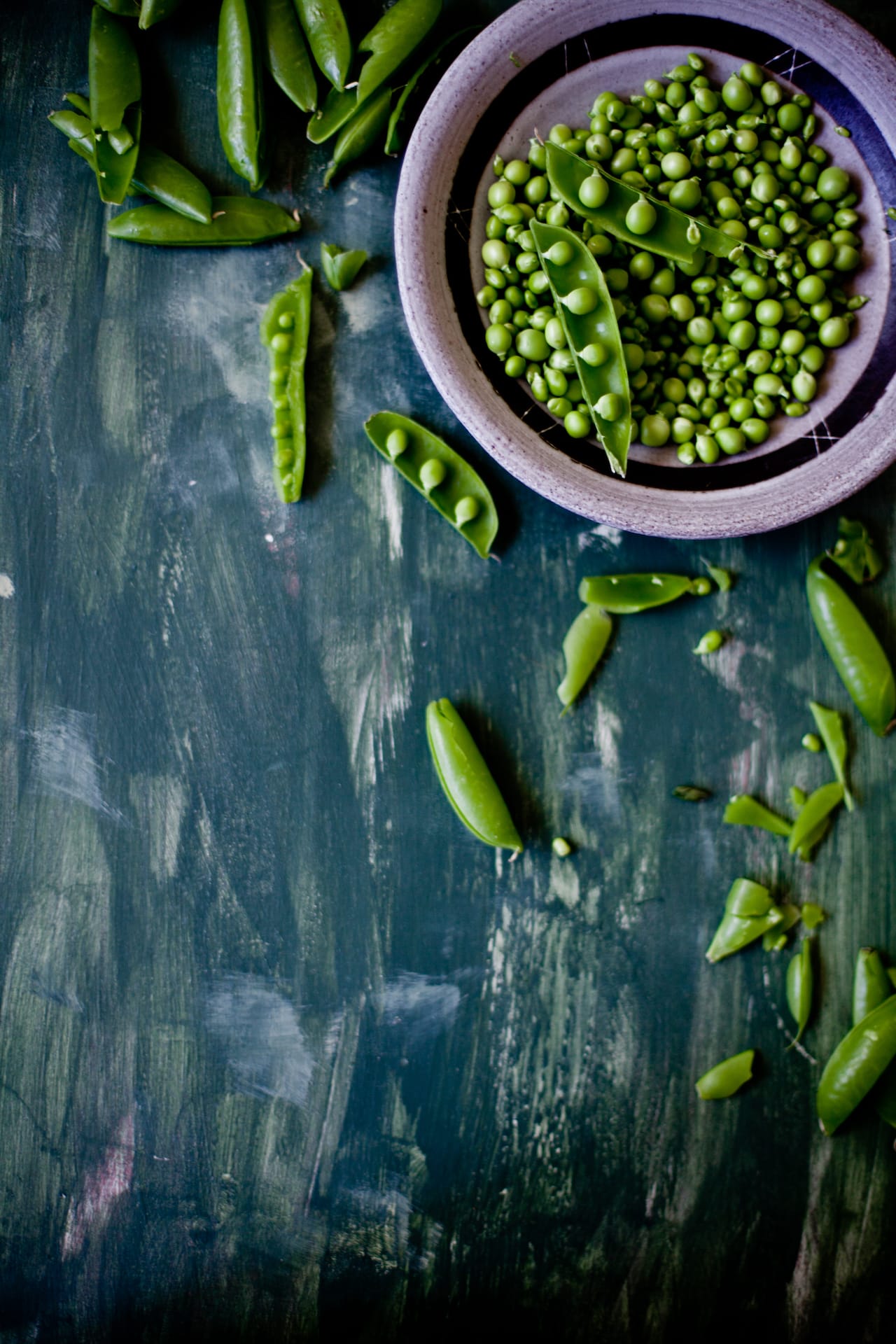 It was a perfect summer Sunday lunch. I was convinced when I saw Arvind nod as he gobbled couple spoonfuls. It's his way of saying 'good job'! The guy likes anything I prepare but that nod happens only when he really loves a dish. Let's remember that a good risotto doesn't demand a lot! It just needs your constant presence, your time and fresh ingredients.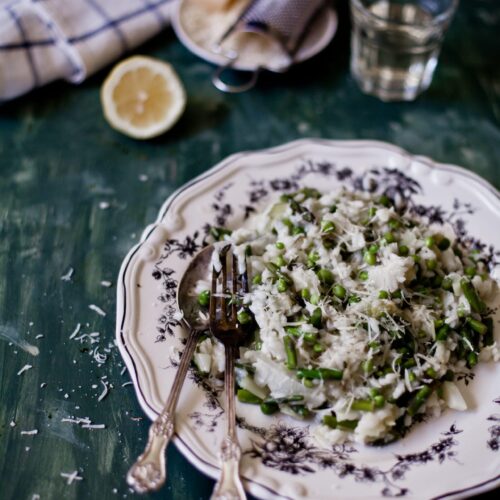 Peas and Asparagus Risotto
Ingredients
1

cup

arborio rice

4

cups

vegetable broth or water

1

leek

(finely chopped)

1

clove

garlic

(finely chopped)

¼

cup

white wine

½

lb

asparagus

(cut in half in length)

2

cups

fresh peas

½

cup

freshly grated parmesan cheese

1

tablespoon

butter

juice of half lemon

oil

salt

pepper
Instructions
In a deep saucepan, bring the broth or water to boil. Reduce the heat to medium low and let it simmer.

Simultaneously, heat 1 tablespoon oil in a wide pan and sauté garlic along with chopped leek for about 2 minutes. Make sure the heat is medium. Pour rice and give a stir to mix everything. Cook for a minute. Season with salt, pepper and next, add white wine. Give another mix and let it cook for 2 minutes.

Then, pour half cup of the warm broth on the pan and stir. Watch the bubbles. It shouldn't bubble away too fast or too slow. Once you notice the broth is almost absorbed, add another half cup and give a stir. Continue this step until the rice looks cooked. Taste in between to check the rice. It should have a very light crunch when you bite it in but it shouldn't be too hard. It took me about 40 minutes.

Once the rice is almost done, add lemon juice, chopped asparagus and peas. If you are using fat asparagus and frozen peas, I would suggest blanching it before adding to the risotto. Since the ones I used were very tender, I added it directly to the risotto.

At the end, add butter and parmesan cheese. Stir and check for salt. Add any, if required. Serve immediately with little bit more parmesan cheese on top.
Nutrition