In my world of wish-I-had-more-time, dishes like these come superbly handy. A little chopping, a quick sauté and dinner is prepared. We don't eat rice that often, but it was a clever idea to cook some on Sunday night so that Monday starts off on a great note. Good leftovers somehow help kick the blues. Knowing that you have more time to play with your baby and less time in the kitchen, it is bliss! Plus I was able to send my husband off to work with a delicious lunch box. It was a good start to a new week.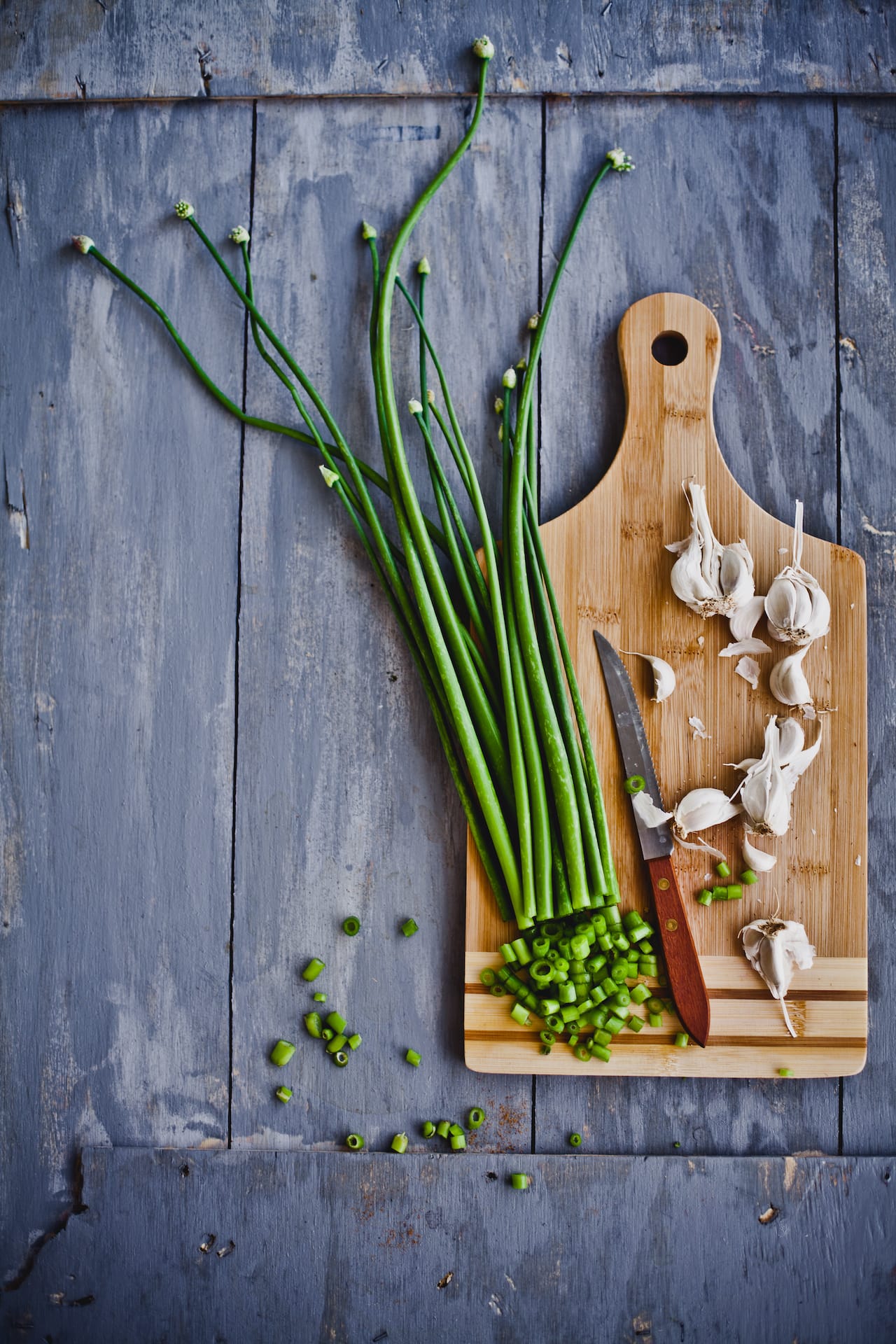 Fried rice has always been a comfort food. A one-pot meal. Prepare it as filing or as light, and add whatever spice you taste buds crave for. Steamed rice works as a perfect blank canvas giving you a possibility to play with your creativity. Make it in a jiffy and serve it plain or with sides of your choice.
The fried rice I have for you today is light, yet it feels like a mouthful with the robust flavors of garlic and fresh peppercorn. Slow cooking the garlic in low medium heat intensifies the aromas. Handful of green onion adds a mild sweetness and gives a crunchy bite. And few drops of soy sauce offer that lovely earthy, salty taste. The key to good fried rice is to have cold cooked rice. Never try to attempt this dish or any fried rice dish with warm steamed rice. It will turn mushy and soggy.
Garlic And Fresh Peppercorn Fried Rice
Ingredients
1

cups

rice

(cooked and cooled completely)

12

garlic cloves

(finely chopped)

1

cup

chopped green onion

(plus more for garnish)

1-

tablespoon

fresh peppercorns

1-

tablespoon

dark soy sauce

1-

teaspoon

chili flakes

Salt to taste

Oil
Instructions
In a wok, add oil and drop the garlic in cold oil. Fry it in medium heat. Once done, add green onion, fresh peppercorn and chili flakes. Stir for a minute or two. Add soy sauce, stir and add the cold cooked rice. Mix it nicely so that it coats every grain. Add salt as per taste. Fry for about 5 minutes, stirring occasionally. Check for salt and add any, if required.

Serve warm.
Nutrition