Did you guys have a great Easter? We didn't celebrate but certainly enjoyed spotting several cute little bunnies running around with a colorful egg basket in their tiny hands. There were some joyful cheers and lots of laughter. The sky was bright blue and beautiful spring air carried several families to the park. It was pretty clear that people were relishing the Easter weekend. And while you guys were busy boiling, painting, hiding and hunting eggs, I cracked a few and baked a cake!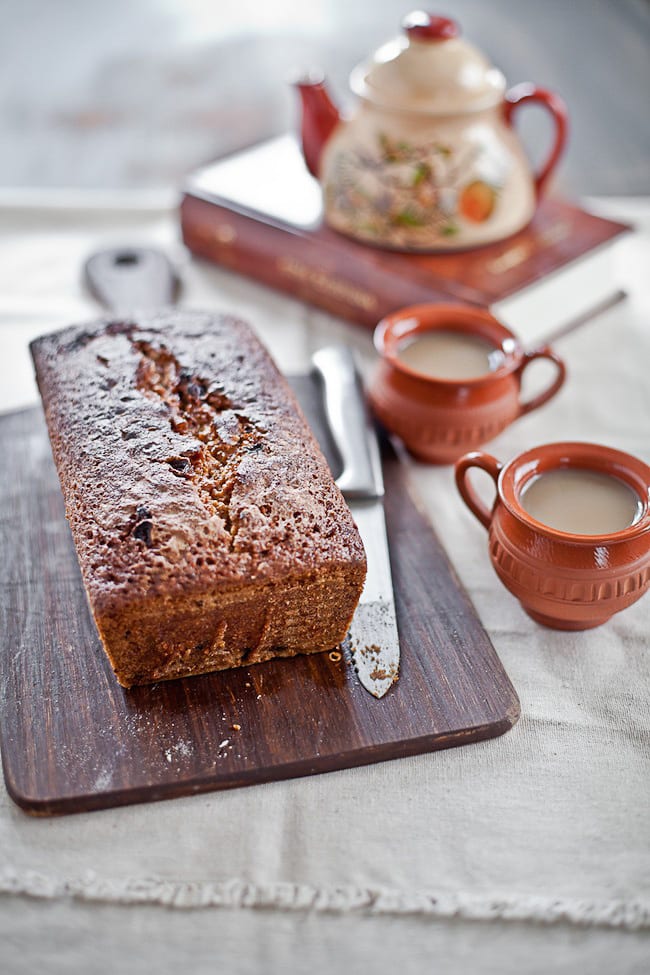 Every once in a while, I crave for a crumbly cake, one that doesn't demand any extraordinary baking skills or requires any fancy gadget. I want it easy-going and a little bit healthy, if possible. Thankfully, I have few such recipes that save my day and makes baking effortless.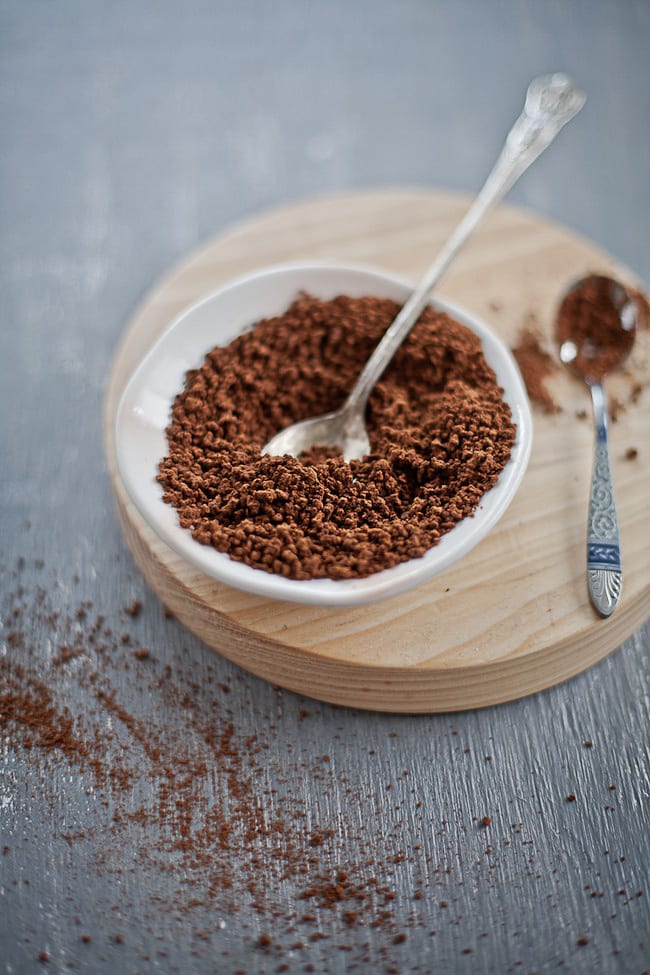 Filled with dried fruits, nuts and a hint of coffee, this crumbly cake absolutely won my husband's heart. He has a challenging palate when it comes to cake, trust me! If he finds fresh fruits in a cake, he will neatly fish it out. If the cake is too moist or too dense, he will not eat it. He doesn't like frosting and if the cake has dark chocolate in it, he would taste a tiny bite just to keep me happy. So, this time when he said 'good job' at every slice he ate plus cleaned the plate to the last crumb, you can imagine my excitement. I felt like a winner! Normally, a cake lasts for few days in our home. This one was licked clean in less than two days. It's good I used olive oil instead of butter, which made us feel little less guilty.
Chasing the Easter bunny would have definitely helped burning the calories but we lazy bones decided to save that act for next year!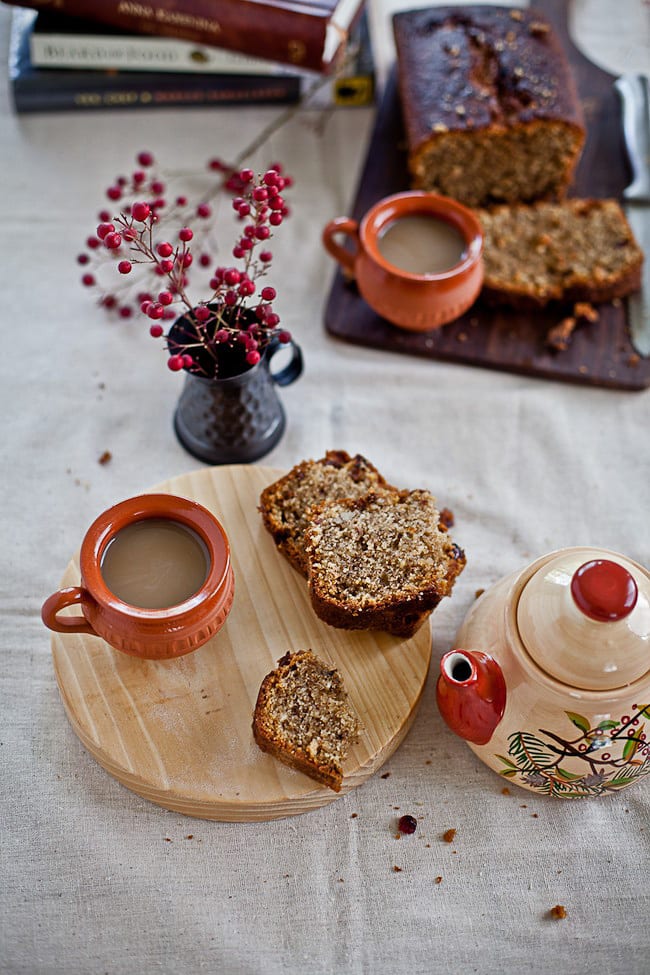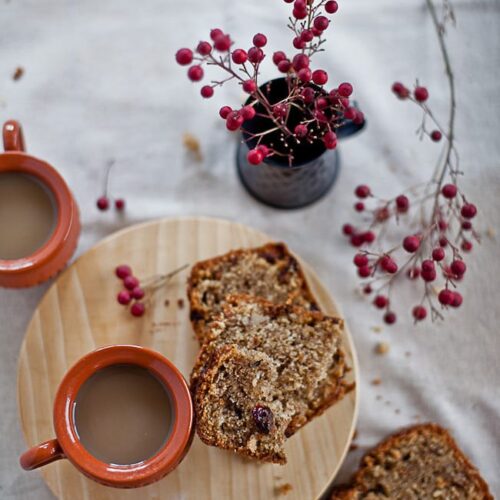 Fruit and Nut Coffee Cake
A crumbly cake with dried fruits, nuts and a hint of coffee.
Ingredients
3

eggs

1

cup

sugar

1

cup

oil

¼

cup

walnut

(roughly chopped)

¼

cup

walnut

(roughly powdered)

¼

cup

cashew

(roughly powdered)

1

cup

all purpose flour

2

tablespoons

instant coffee powder

1

teaspoon

baking powder

½

cup

dried fruits

(I used raisins and cranberries)

1

teaspoon

vanilla extract
Instructions
Brush some oil in a loaf pan and dust it with some flour. Pre heat the oven to 350F.

Whisk all the wet ingredients (egg, sugar, oil) in one bowl and dry ingredients (powdered cashew and powdered walnut, flour, baking powder and coffee) in a separate bowl.

Pour mixed dry ingredients to the wet ingredients bowl and whisk. Add dried fruits, chopped walnut, vanilla extract and give it one more whisk.

Pour batter in the loaf pan and bake it at 350F for 50 minutes. Poke a knife in the center and if it comes out clean, the cake is done.

Let it cool down for few minutes before you take it out of the pan.
Notes
Every oven works differently. So please keep an eye and don't depend on the time mentioned here.
If the cake turns too brown on top and the cake is not yet baked through, leave the oven partially open and continue baking until it's baked completely.
Nutrition