Going for shopping with Avyan is not that cool anymore. He chooses walking around than sitting on his stroller. He grabs a basket and walks around like a grownup, pointing and asking me every now and then, if I need something. One of those 'aww' moments. It's stays really cute until it reaches to the point where he takes something and won't let it go. Or when he rips one banana from the stack, asks me to peel it, takes a bite and runs to tear another banana. Yep, no longer cute!
At the end of the shopping trip, I reach home with at least two half eaten bananas that finally end up in the refrigerator, forgotten for the next two days.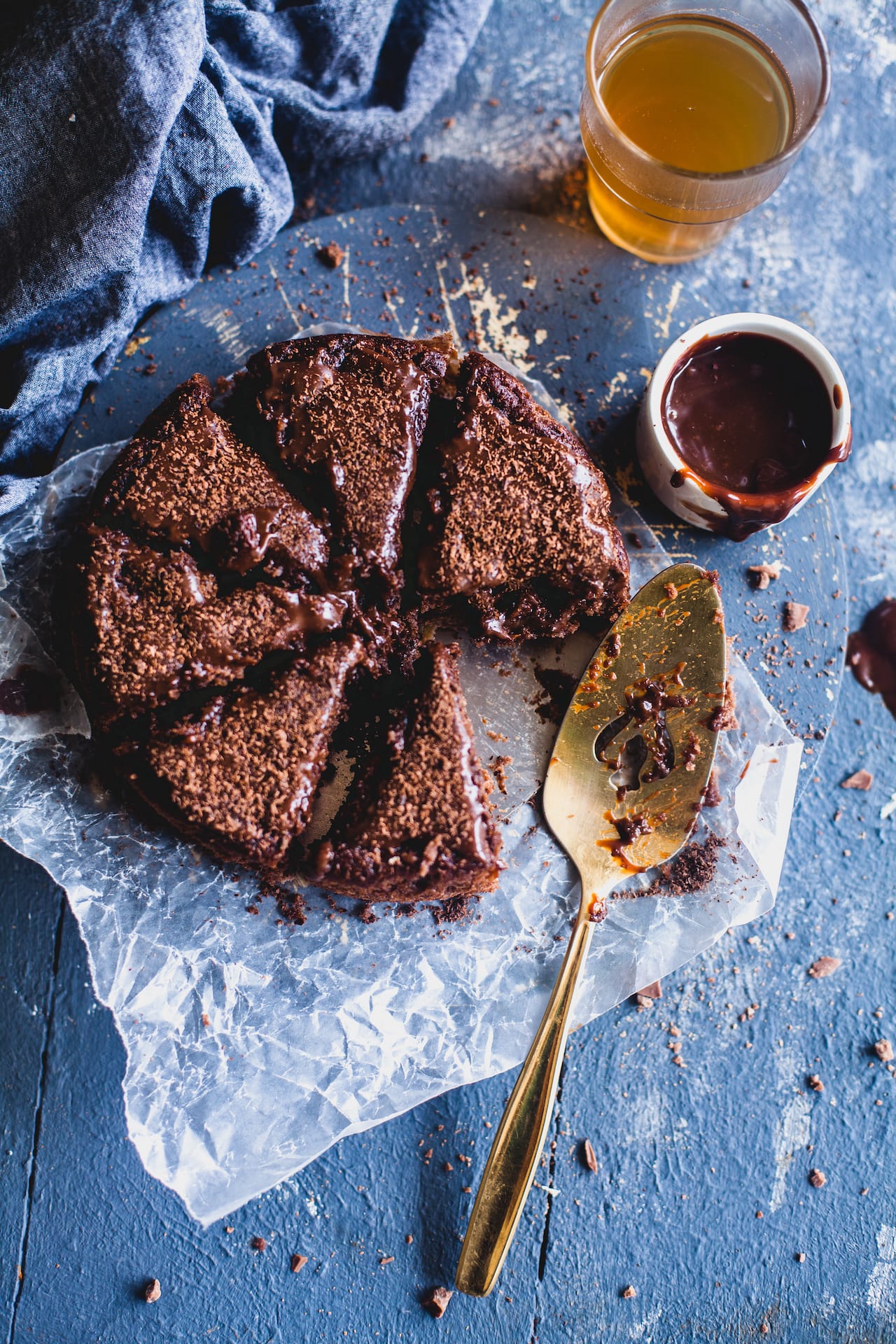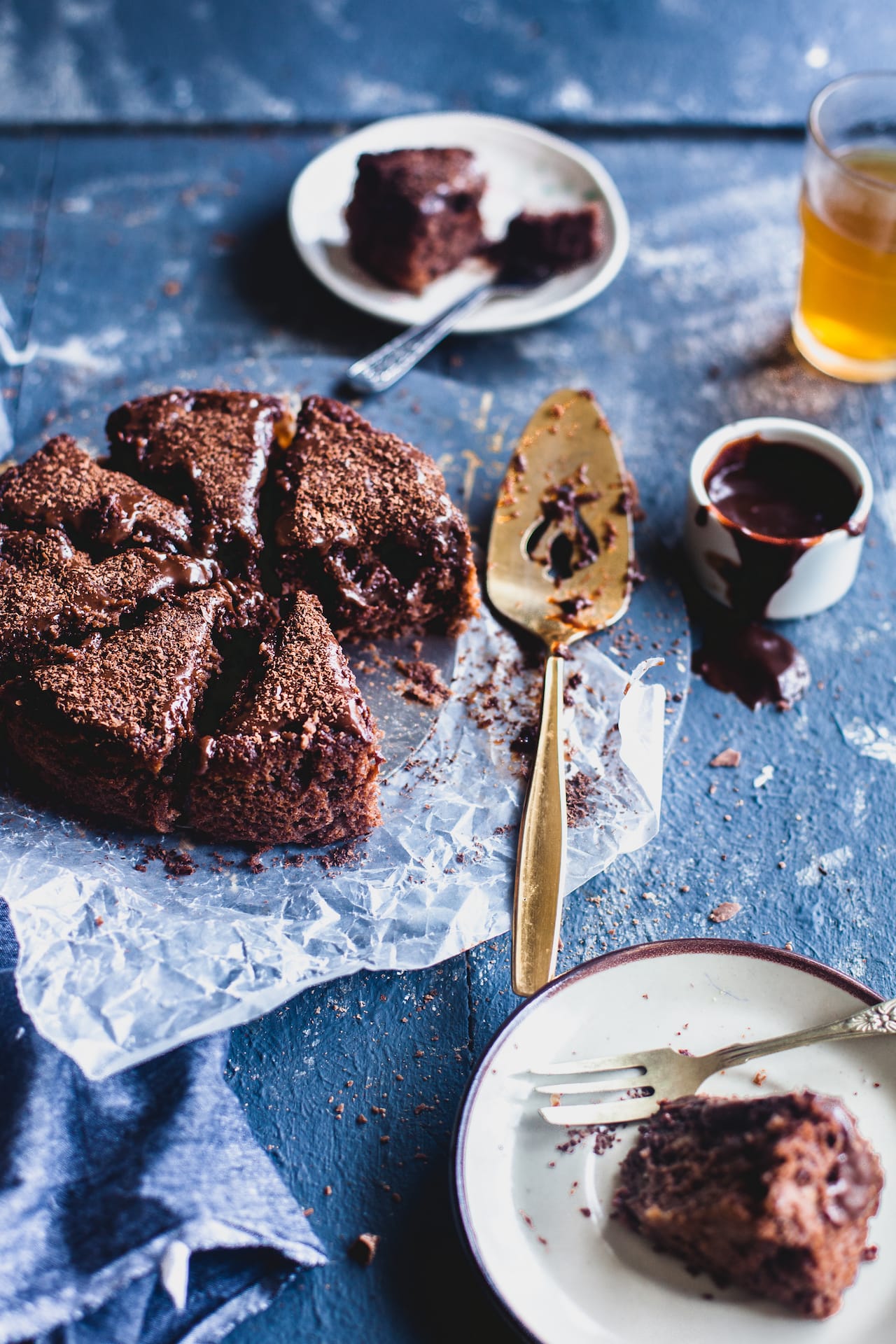 As most of us know, overripe bananas or in my case, ignored bananas work best in fritters or cake. And I assumed that our little fella would love the idea with his favorite fruit in it! Well, he did lick the chocolate off the top and then nibbled for a while before he was done with it. Arvind, on the other hand, went for a second slice. It came as a big surprise to me because this boy doesn't fancy chocolate treat at all!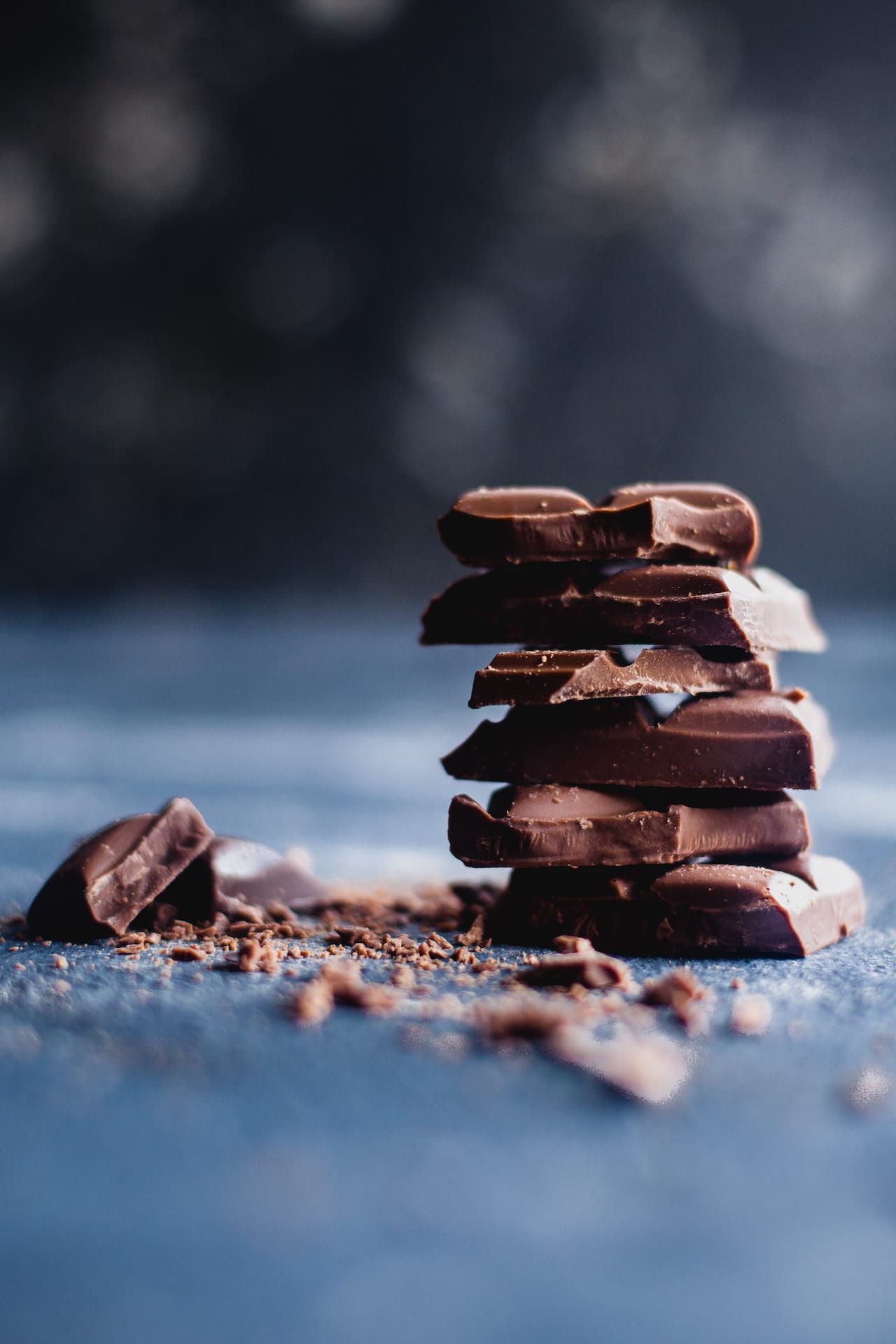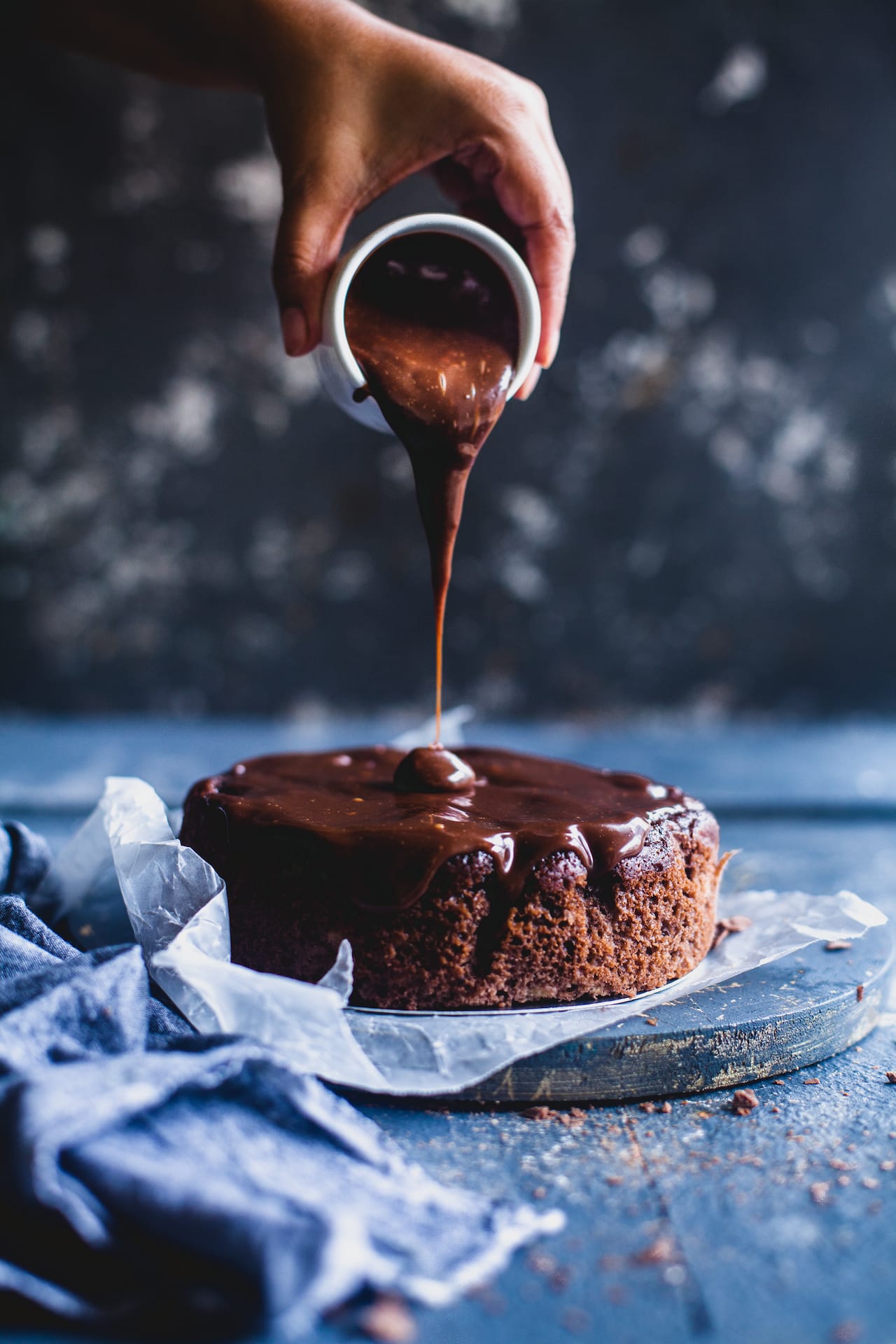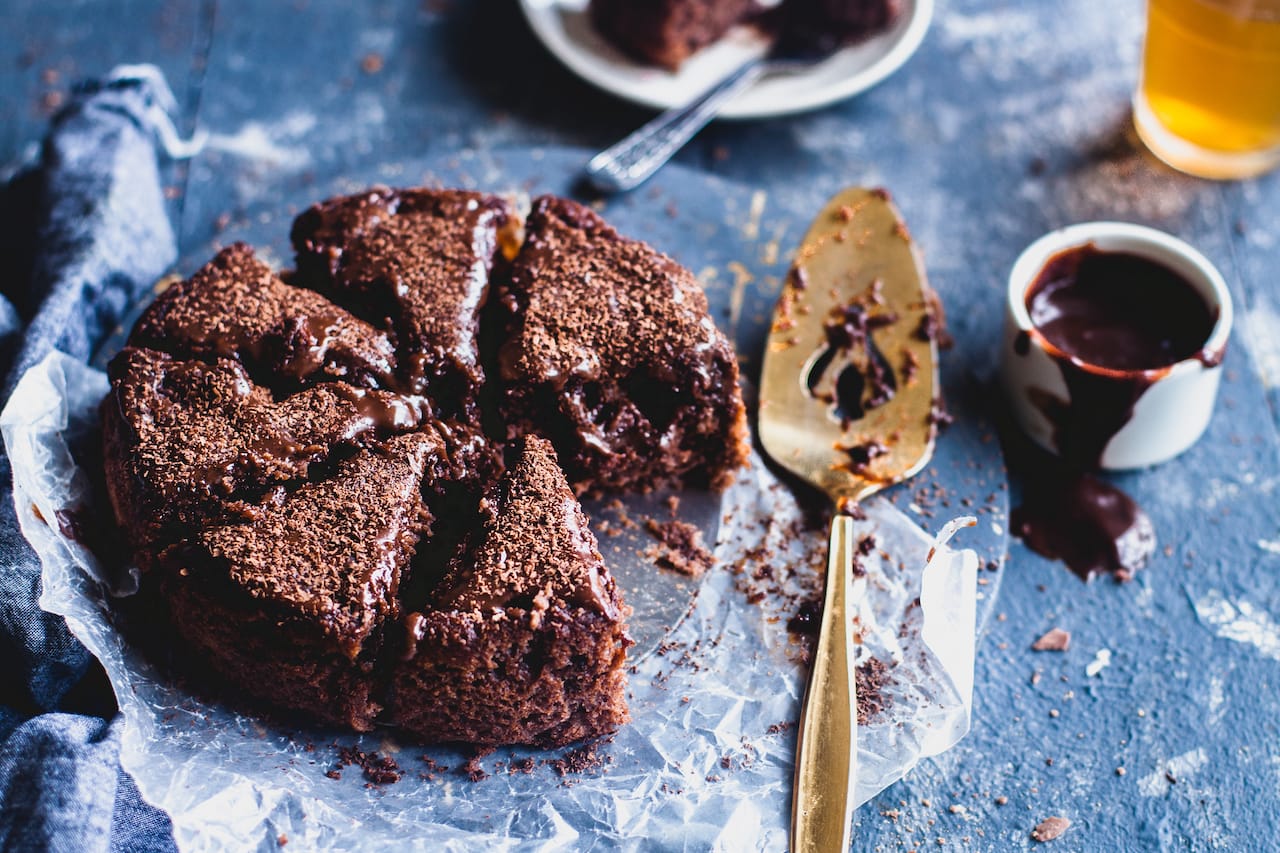 Whenever I bake a chocolate cake, I simply go for cocoa power as the chocolate ingredient. I also keep it crumbly because I like it that way. This time, I just felt like overdoing the chocolate part and making it super moist. So, there was cocoa powder, chocolate bites, melted chocolate on top and finally, some chocolate dust. I added plain yogurt along with a couple tablespoons of warm water to keep the cake moist. And banana added that sweetness plus that flavor which makes banana cake always so delicious!
Yogurt Banana Chocolate Cake
Ingredients
for the cake
2

eggs

⅓

cup

sugar

½

cup

vegetable oil

2

overripe bananas

1

cup

all purpose flour

2

tablespoons

cocoa powder

½

cup

yogurt

1

teaspoon

baking powder

½

teaspoon

baking soda

pinch

of salt

1

tablespoon

warm water

100

gram

chocolate bar

(roughly chopped in big chunks)
for the chocolate sauce
100

gram

chocolate

2

tablespoons

cream
Instructions
Preheat oven to 150C/ 350F.

Grease a 6-inch baking pan.

Crack eggs in a bowl and whisk it along with sugar until smooth. Pour oil and give it another whisk until it's smooth and without any lumps.

In a separate bowl, add flour, baking powder, baking soda, salt, cocoa powder and give it a mix. Make a well in the center and pour the egg mixture, yogurt and mashed bananas. Give it a mix until it all comes together to form a smooth batter. Finally, add warm water and give it another whisk.

Pour the batter in the greased baking pan. Take the roughly chopped chocolate bites and dunk it in the batter unevenly. Then, place the pan it in the pre-heated oven.

Bake it for about 40 minutes or until the toothpick poked right in the center comes out clean.

For the chocolate sauce, put the roughly chopped chocolate bar and cream in a microwave bowl. Let it microwave for 10 seconds, give it a whisk and put it back for 5 to 10 seconds. Give it one more whisk and it should form a smooth sauce. If the sauce looks too thick, pour some more milk to loosen it.

Pour the chocolate sauce on the cake and then, grate some chocolate on the top.
Nutrition