The scorching heat, the repeated power cuts and to top it all, the toddler tantrums. I am pretty close to going insane! Of late, I have been reading a lot about how to survive these tantrums and they are all good reads but some days, nothing seems to work. As our little love is approaching towards "terrific two" (more like "troublesome two"), I am beginning to wonder what course these tantrums will take and to what level. They are not called pint size dictators for nothing! My only option on these days is to allow him more screen time while I finish all my work in jet speed.  There is only so much I can do with him huddling onto me like a koala bear.
On those days, I even break rules and take out the shiny Asus Zenpad 7. He loves it. We downloaded a few toddler apps that he enjoys playing. And the audio cover even makes it more fun specially since the little fella loves to dance on peppy music. When I received the Asus Zenpad 7, I was super thrilled to see how lightweight it is. Perfect to carry it around in my already loaded diaper bag.
Every once in a while, there are some days, happy days, when he allows me to cook and photograph peacefully. He even let's me work on my laptop without trying to sit on my lap and pretend like he has some serious article to finish. I put him in his high chair with some snacks and few unbreakable props. Thankfully, he still enjoys his high chair. Of course, after a while, he has to come down and offer help, style the food, hold the pan or just play with the noodles.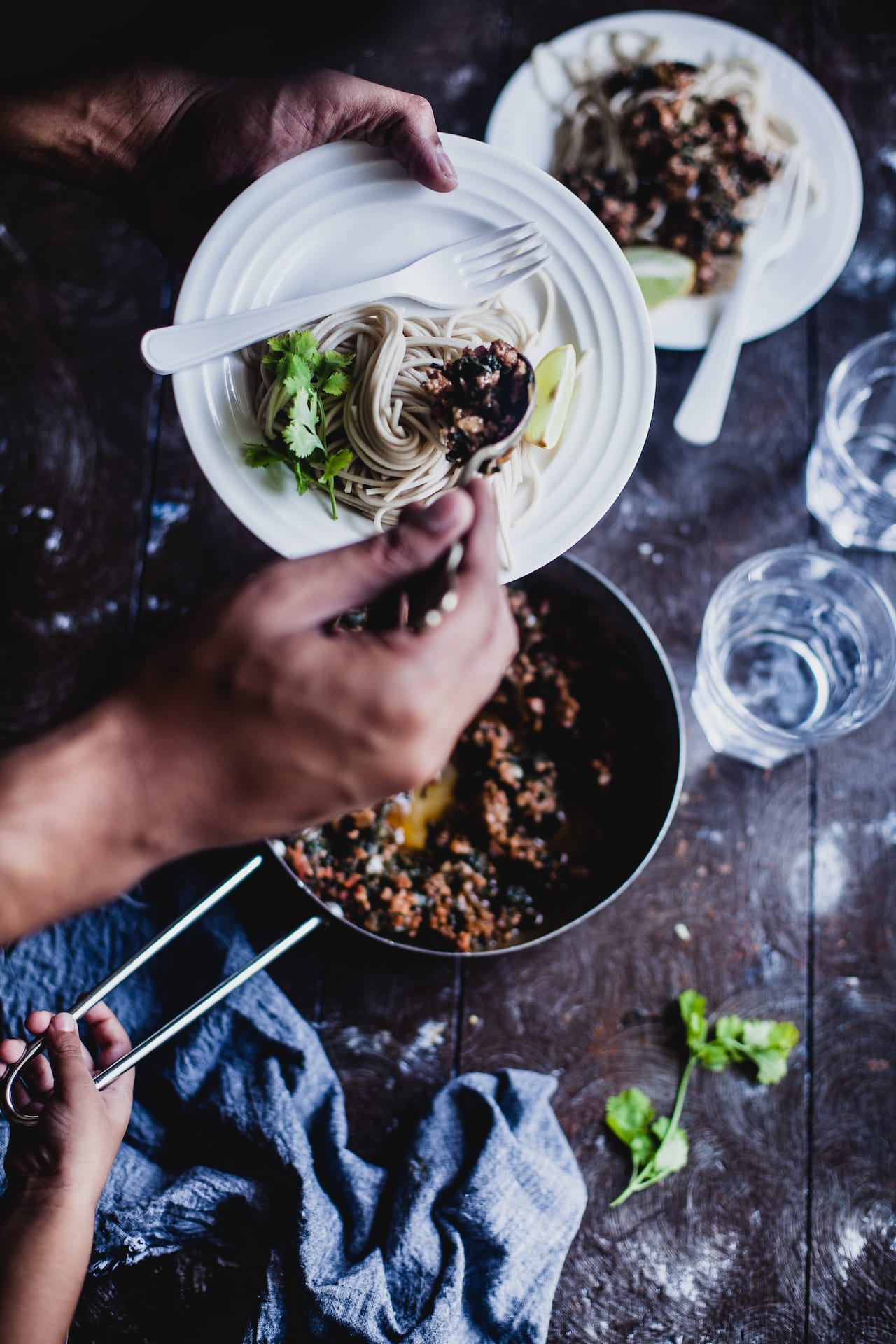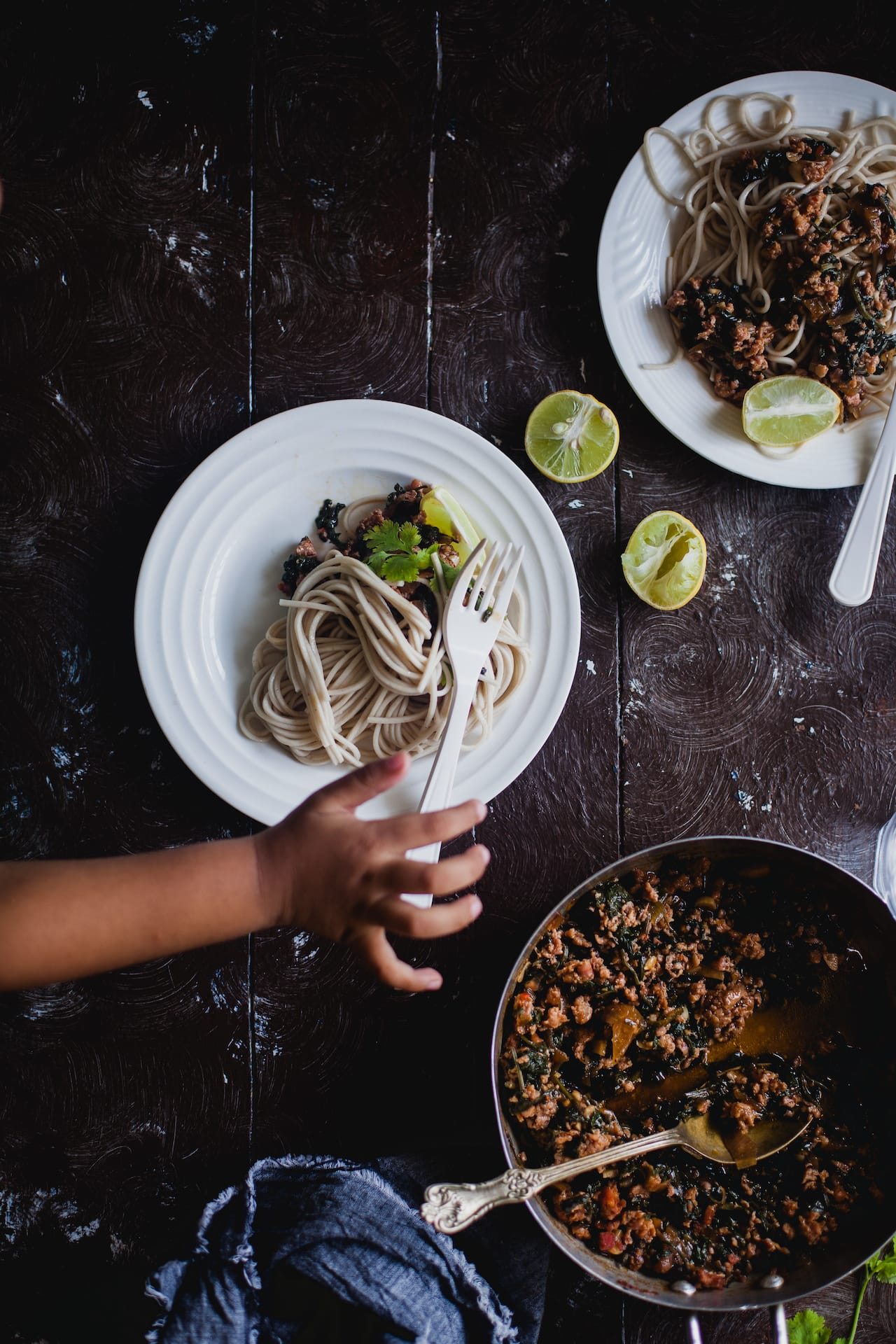 It's been a while since we had soba noodles. It's not quite easily available out here and I have been missing it. Beside the fact that it gets cooked instantly and it tastes good either hot or cold, I absolutely love the nutty flavor and the gorgeous color.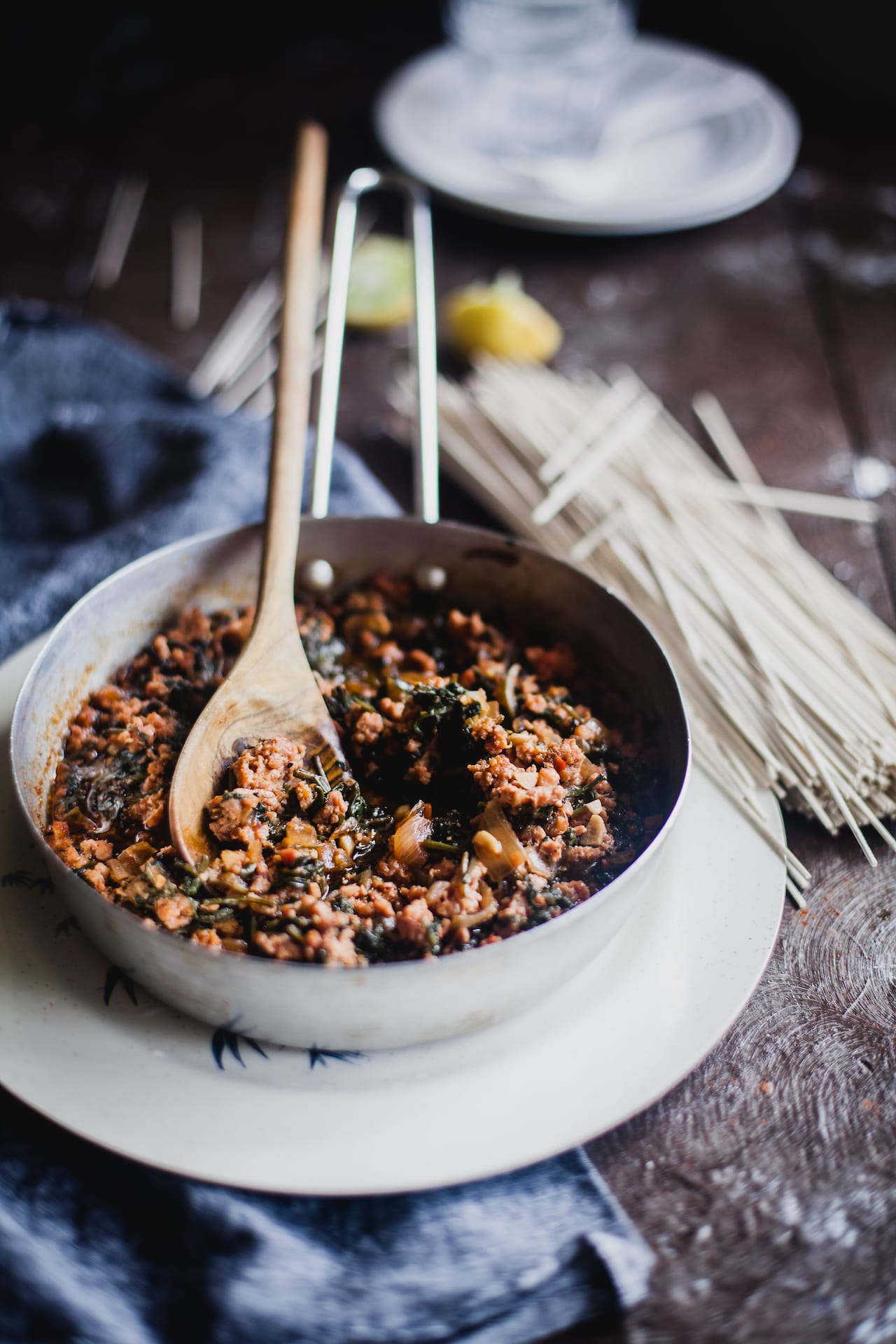 When it comes to noodles, I don't like to go too heavy on the sauce. One of our favorite sauces would be the chimichurri sauce and the second one might be this spinach and minced chicken stir-fried sauce. I flavored it with Asian sauces and it was ready in no time. Tossed together with nutty soba noodles, it made a lovely fuss-free weekend meal.
Spinach Chicken Soba Noodle
Ingredients
500

gram

minced chicken

3

cups

finely chopped spinach

1

tablespoon

soya sauce

few dashes of fish sauce

½

tablespoon

white vinegar

1

tablespoon

red chili sauce

(sambal oelek or sriracha)

3

cloves

garlic

(finely chopped)

½

inch

ginger

(grated)

1

medium red onion

(finely chopped)

1

fresh lime

soba noodles

salt

pepper

sugar

oil
Instructions
Heat some oil in a pan and drop garlic, ginger and onion. Sprinkle salt, stir and allow it to cook until the onion is translucent.

Scatter the minced chicken, sprinkle some more salt and give a stir to mix it all together.

Pour soya sauce, fish sauce, vinegar and red chili sauce along with a pinch of sugar and a pinch of pepper. Give it a stir and allow it cook for about 10 minutes.

Add chopped spinach and mix it all together. Allow it to cook for 5 more minutes. If you need more salt, add it and if you want it extra hot, add more chili sauce. Squeeze in some fresh lime juice and give it a final stir.

Cook the soba noodles as per the instructions on the package and serve it warm with spinach and minced chicken sauce on top.
Nutrition