In the past 6 years, we have shifted houses 5 times. You could say that I am used to the entire process of packing, unpacking, selling and letting go of things. But, it sure doesn't take away the hassle and especially when there are other trips that fall back to back. At the end of last month, we visited Pune to my brother and sister in-law's new nest for house warming ceremony; Diwali celebration and family get together. I met one of my cousins after 10 years. Late night gossip, so much laughter! It was a blast. Soon after that, we went to Noida for another house warming ceremony as my in-laws bought a new house. There was another family reunion, lot of indulgence and so much fun!
And now, we are off to California for a new beginning. Yes, we are moving back to the same place and I am looking forward to it.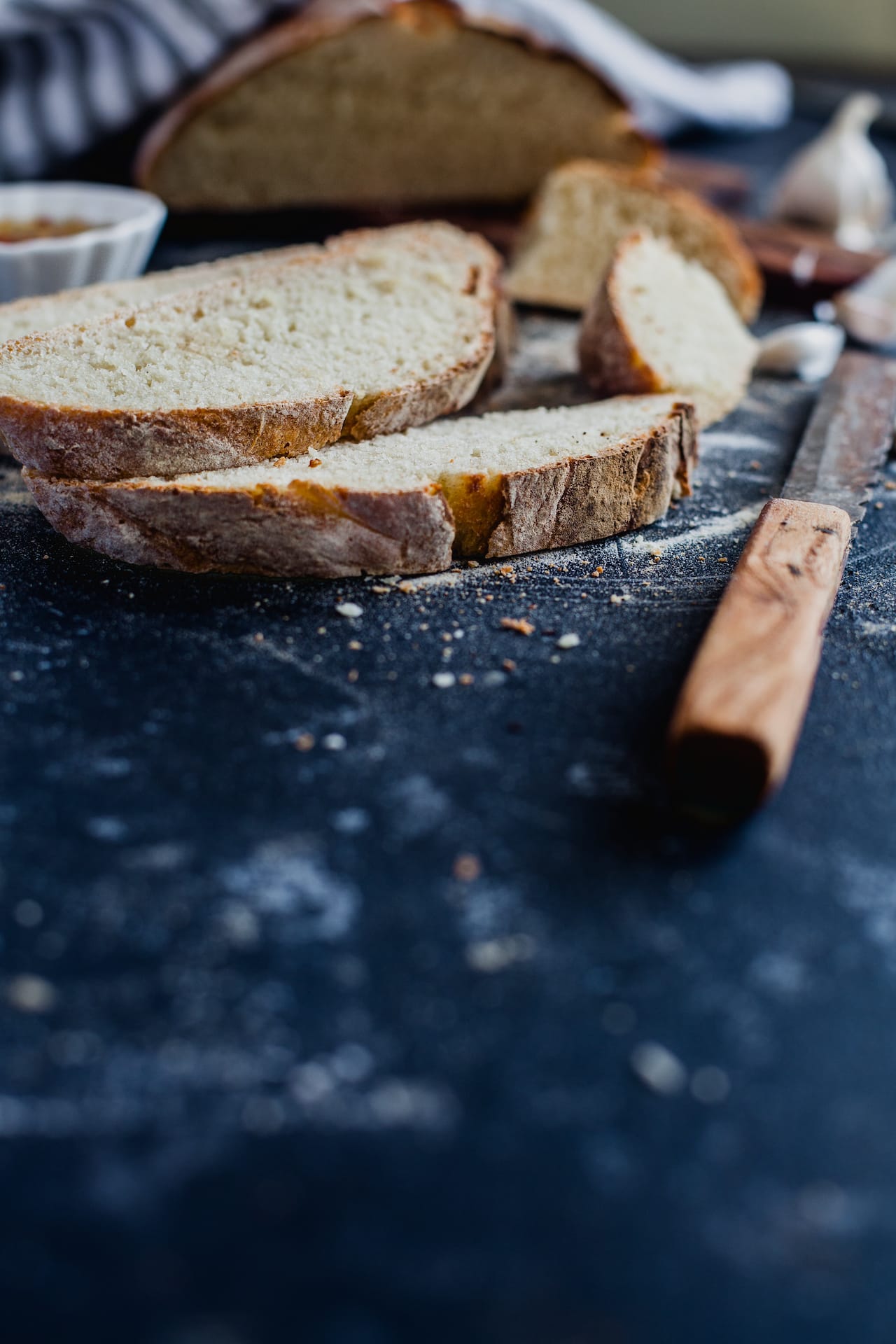 Such moves always invoke mixed feelings. I will miss these family gatherings, catching with my friends and authentic Indian food. But at the same time, I am excited to meet my friends back in US and I can't wait to eat some good burgers.
The only thing that is freaking us right now is the lengthy travel time. When we moved back to India two years back, Avyan was 4 months old. That journey was smooth as cream. He slept through the entire flight; there was no fuss and very less tears. This time, I am sure it's not going to be that easy. So please do send us as much luck as possible.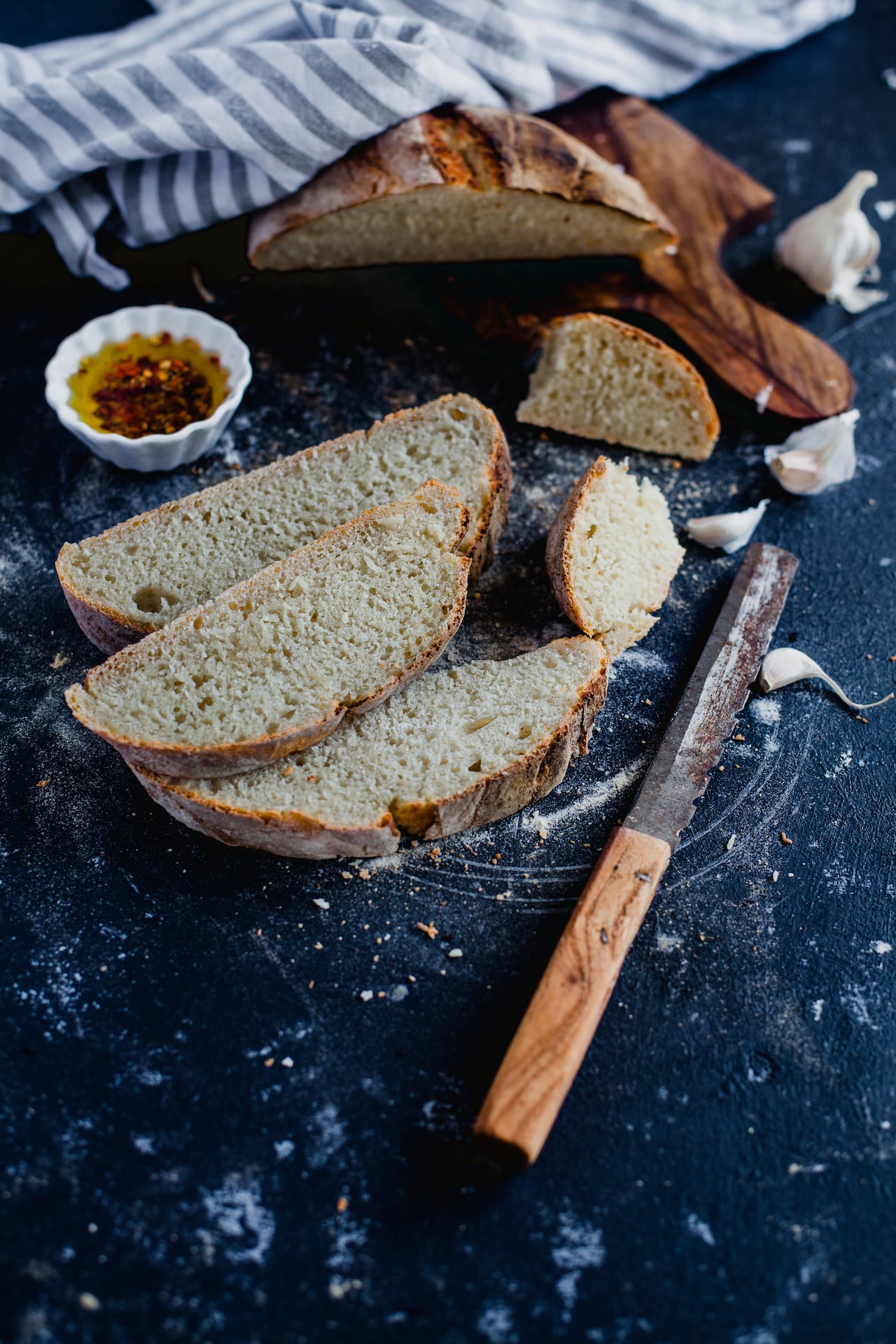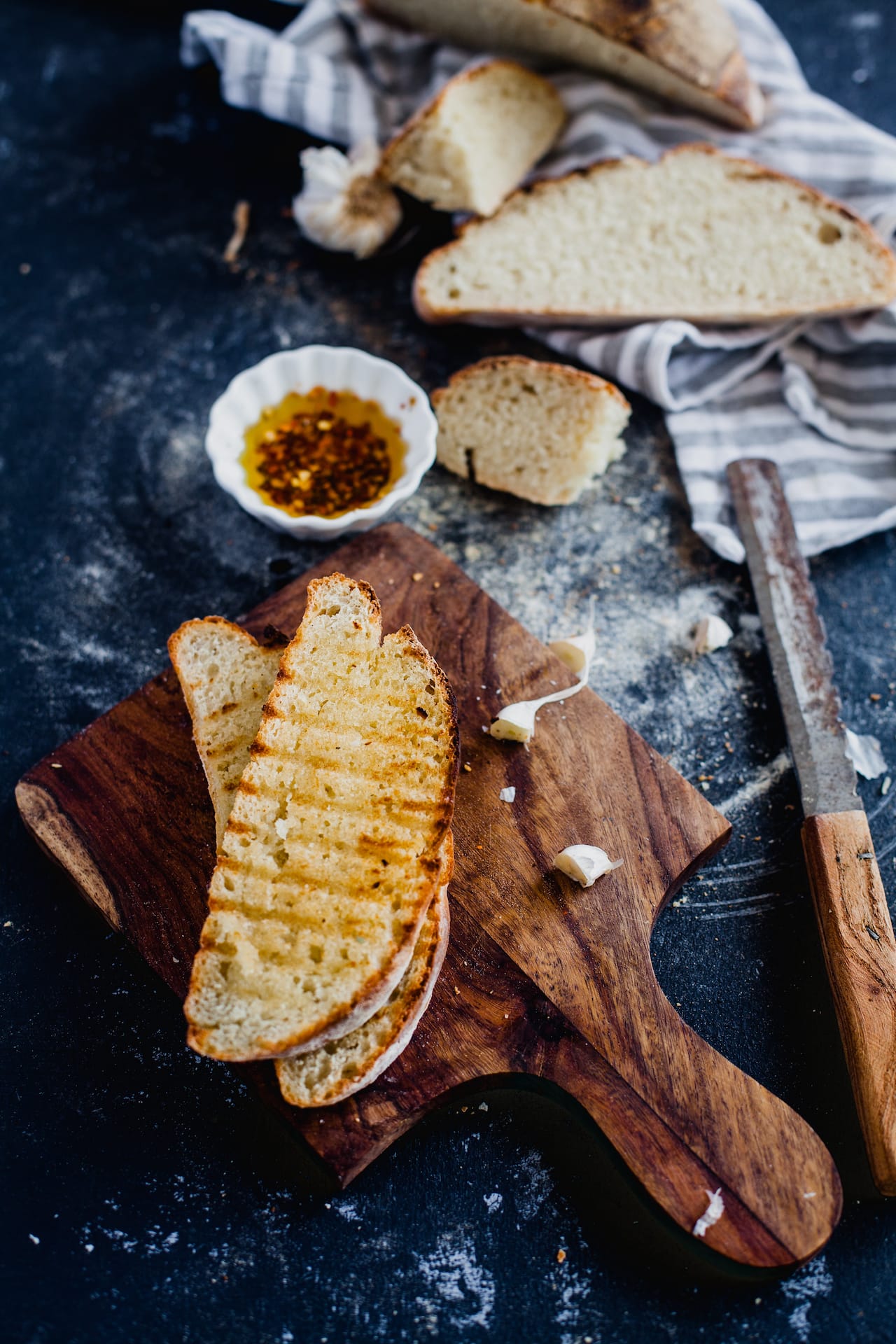 We fly to California in two days and before I leave, I wanted to share my last post of the year. A simple, rustic white bread that I baked in my tiny oven, before I sold it off. I just needed that fresh comforting aroma in between the workload.
Rustic White Bread
Ingredients
1½

cup

all purpose flour

½

cup

whole wheat flour

1

teaspoon

active yeast

1

teaspoon

sugar

½

teaspoon

of salt

1

tablespoon

oil

¾

warm water plus more to knead the dough
Instructions
Mix warm water with sugar and yeast. Stir, cover and let it rest for about 5 minutes to activate the yeast.

Once yeast is activated, add flour in the mixing bowl along with salt and oil. Give it a mix and make a well in the center. Pour the activated yeast into the well. Using a rubber spatula, give it a mix to form a rough dough. Now, if you are using a stand mixer, attach the dough hook and knead at speed 3 for 12 minutes. If you kneading by hand, scrape the dough in a lightly floured countertop or wooden board and knead until it's smooth and elastic. It should take about 12 minutes.

Once the dough is ready, make a rough round ball and place it on either the same mixing bowl or a separate one that's lightly brushed with oil. Cover it with clear wrap/kitchen towel and keep it in a warm place. Give it a couple of hours to rise and double in size.

Once the bread dough rises and doubles in size scrape it carefully to a board. Prepare a baking sheet with parchment paper and pre-heat oven to 180C. Place the bread dough on the baking sheet and form a round shape. Cover it and let it sit for 30 more minutes to get it fluffy.

Finally score it lightly on top and bake for 25 to 30 mins or until the bread is golden brown on top.
Nutrition