Some days are meant for baking and indulging. I am not talking about cold weather or rainy days, cloudy mornings or even birthdays. It's just one of those days when all you crave is to bake a chocolate cake for yourself. Regardless of how warm the afternoon feels and how extreme the temperature shoots, the girl just looks forward to wrapping her red apron around, whisking the cake batter and turning on the oven. It was that kind of day for me and chocolate cake was the first thought that popped in my mind while still on bed, scrolling through the inbox on my mobile.
Chocolate cake was all I used to bake at one point of time. Then I met Arvind, who loves to eat chocolate any day, any time but dislikes chocolate cake. Funny thing is, I am just the opposite. Huh! Anyway, so that morning without giving any second thought, I baked the cake even before I prepared lunch for us. What can I say, craziness bombarded out of nowhere and I played along with it.
Needless to say, it was quite worth the effort.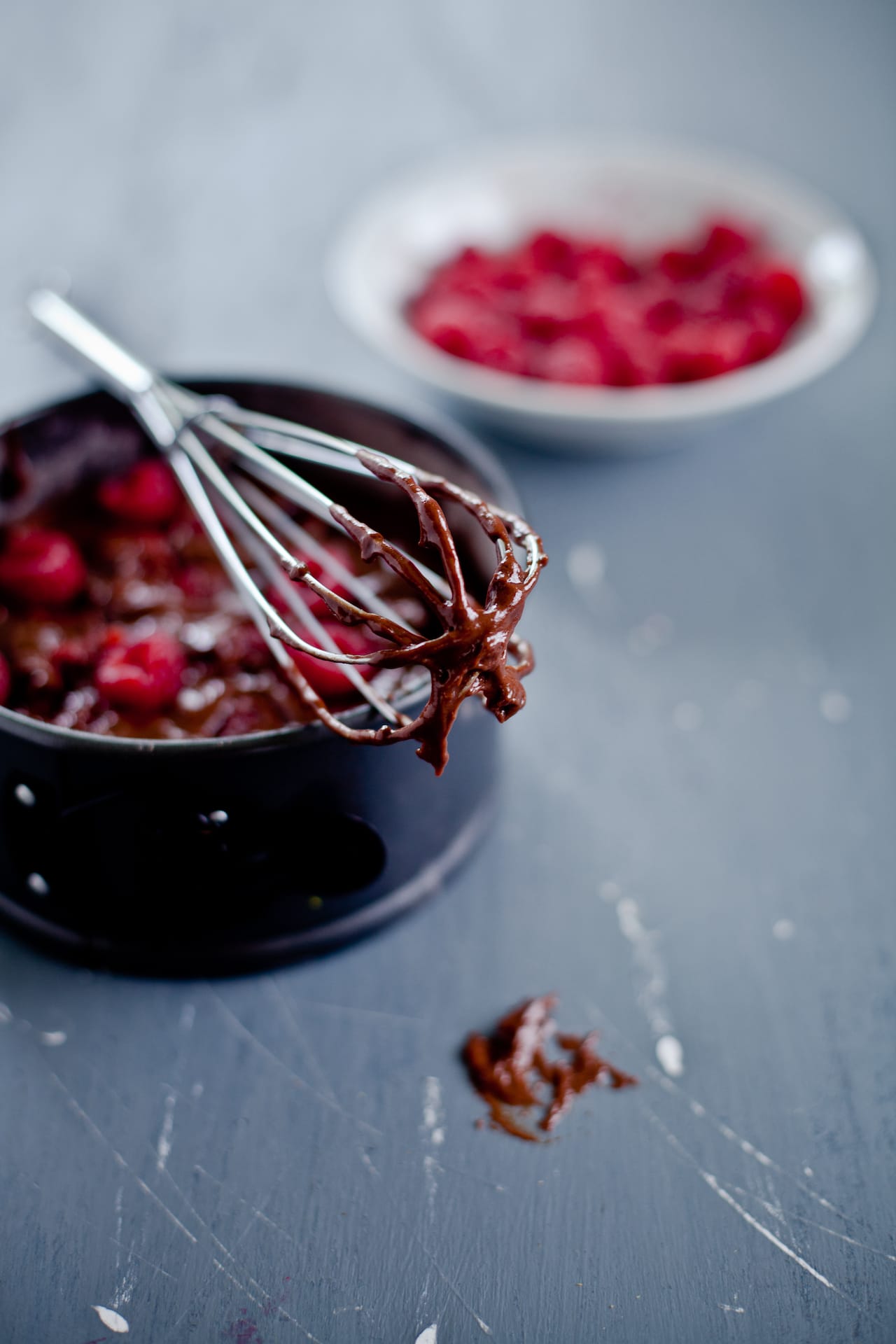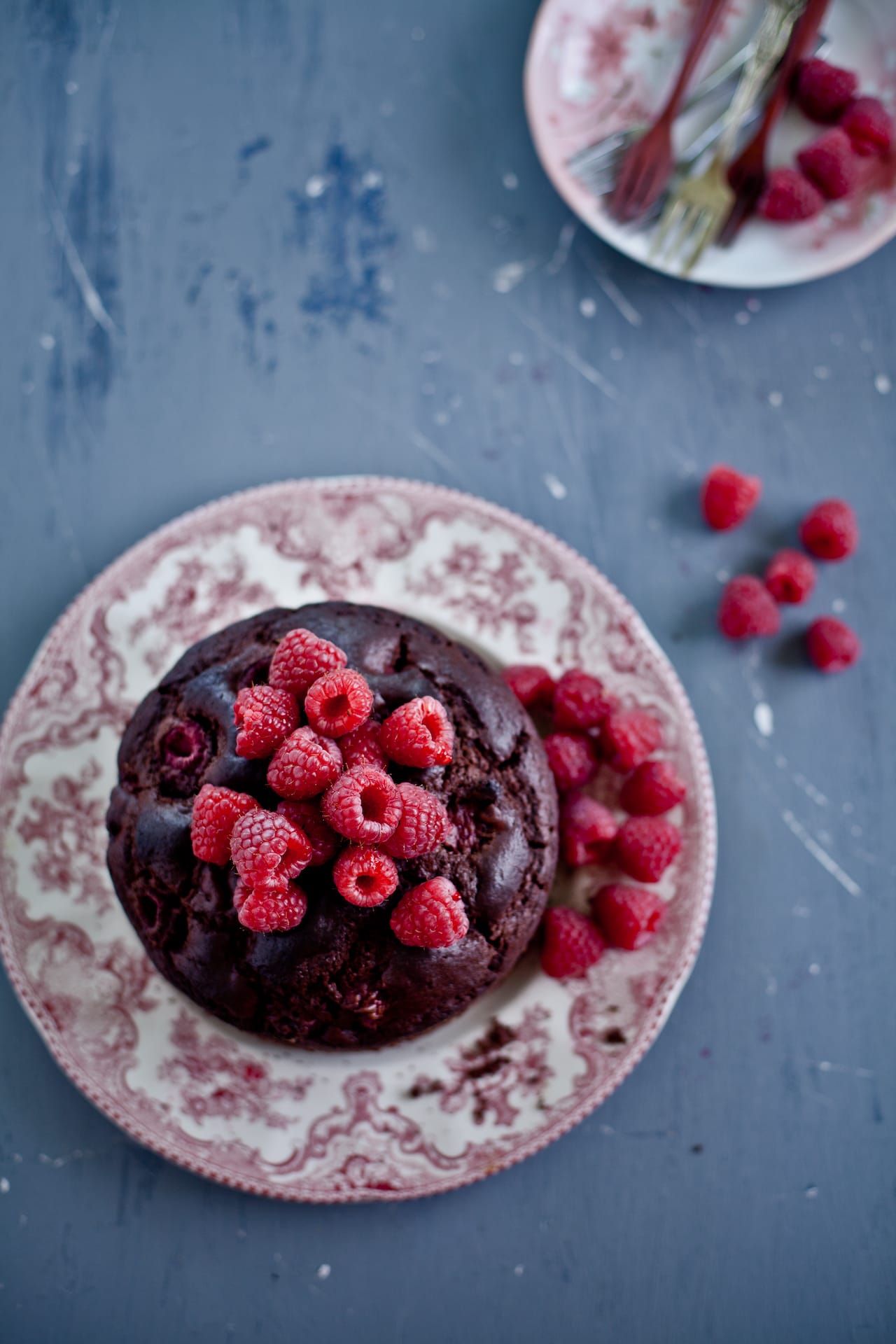 Arvind took a tiny bite. I shared couple small slices with a friend who dropped by for chitchat in the afternoon. As for the rest of the cake, I gobbled all by myself. The following two days, I had dessert for lunch and dinner. And you shouldn't feel sad for the hubby. He is storing gelatos in the refrigerator like it's the end of the world or something. So he is quite blissful with his favorite flavors. It's good that he doesn't care much for chocolaty cake. I get to eat it all without feeling any kind of guilt!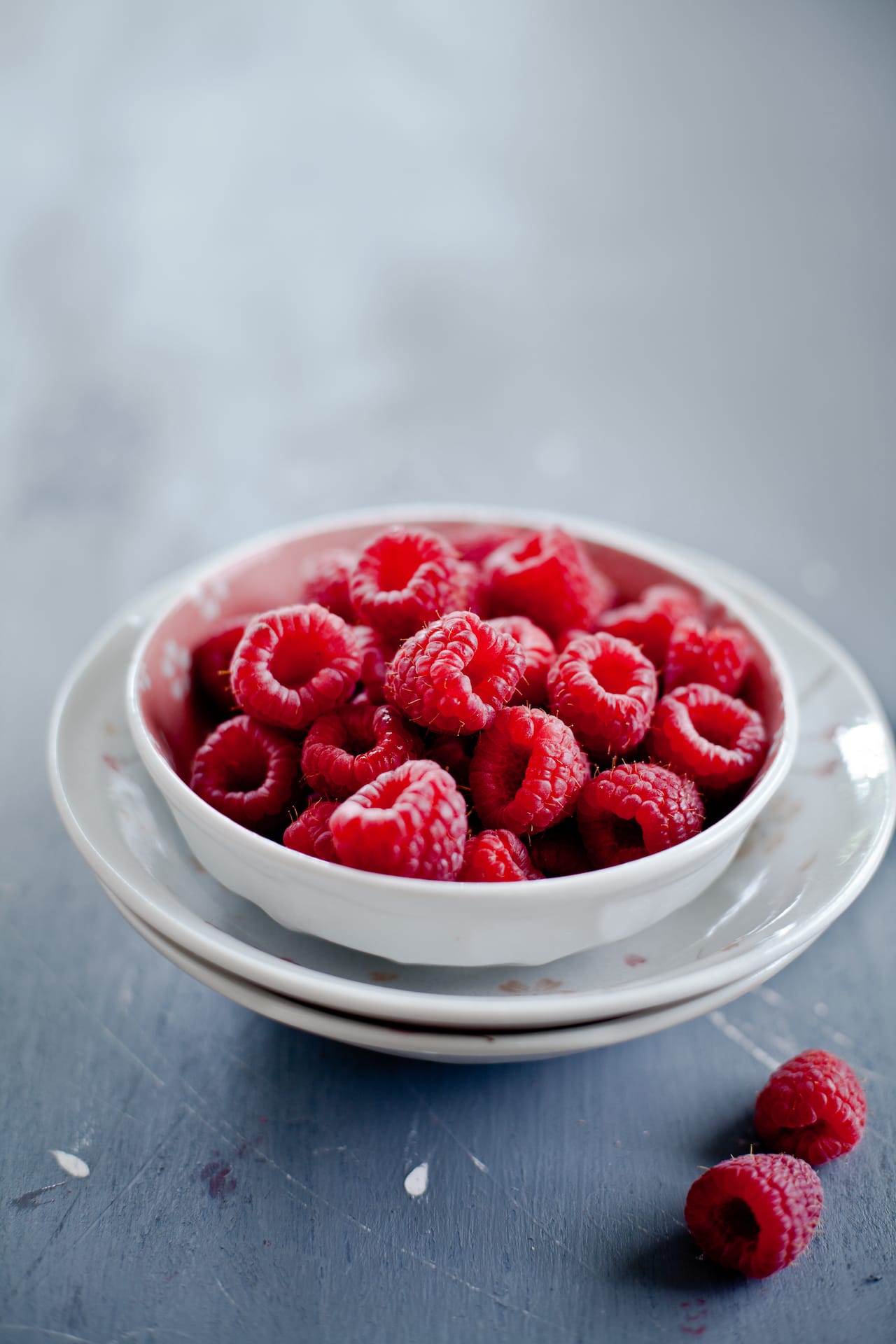 This is the first time I added ricotta in cake. After I baked the ricotta bread, there was sufficient leftover cheese to be used on a cake. Plus this recipe from Liren's blog was on my mind for a while. So I took the inspiration and decided to bake one for me with chocolate and berries.
With a striking balance of sweetness from raspberries, richness from ricotta and bitterness from cocoa powder, this cake totally made my day. It was crumbly, soft, not overly sweet and perfect with a cup of tea or coffee.
Raspberry Ricotta Chocolate Cake
Ingredients
1-½

cups

all-purpose flour

½

cup

cocoa powder

(I use dutch dark cocoa powder)

2

teaspoons

baking powder

½

teaspoon

salt

¾

cup

oil

1

cup

sugar

2

eggs

½

cup

ricotta

¼

cup

milk

1

cup

fresh raspberries
Instructions
Preheat oven to 350F.

In a bowl, combine all the dry ingredients (flour, cocoa powder, baking powder and salt). In a separate bowl, whisk egg and sugar until they're mixed together. Add oil, ricotta and milk and give another whisk. Empty the mixed dry ingredients to the wet ingredients bowl and whisk again. Finally, drop the fresh raspberries and using a spoon, mix it lightly.

Pour the cake batter in a six-inch round baking pan and bake for about 40 minutes or until it's baked through. Check by inserting a knife or tooth pick right in the center. If it comes out clean, the cake is ready.
Notes
If the cake turns brown on top but remains uncooked in the center, leave the oven door partially open and continue baking.
Nutrition