Have you ever made chocolate before? If you haven't, you might want to give this Raspberry Pistachio Chocolate a try because it's easy, quick and needs very few basic ingredients. It takes about 5 minutes to get it ready and 2 hours to set! I added raspberry and pistachios but you could choose whatever you like.
When you are living with a toddler, you get extra motivated to do few things like camping, spending time in the park, trips to zoo and of course, celebrating every important date.
Valentines Day has never been big for us. We stay in, drink wine, cook something nice and that's about it. Then, your baby starts to understand these days and talks non-stop about 'Valence day'. So, you can't help but make some treat for you little valentine. He bought a bunch load of super hero cards for his classmates and learnt making heart gesture with his tiny hands. Yesterday, he asked me to surprise him with a treat after the school and that's why I made this Raspberry Pistachio Chocolate.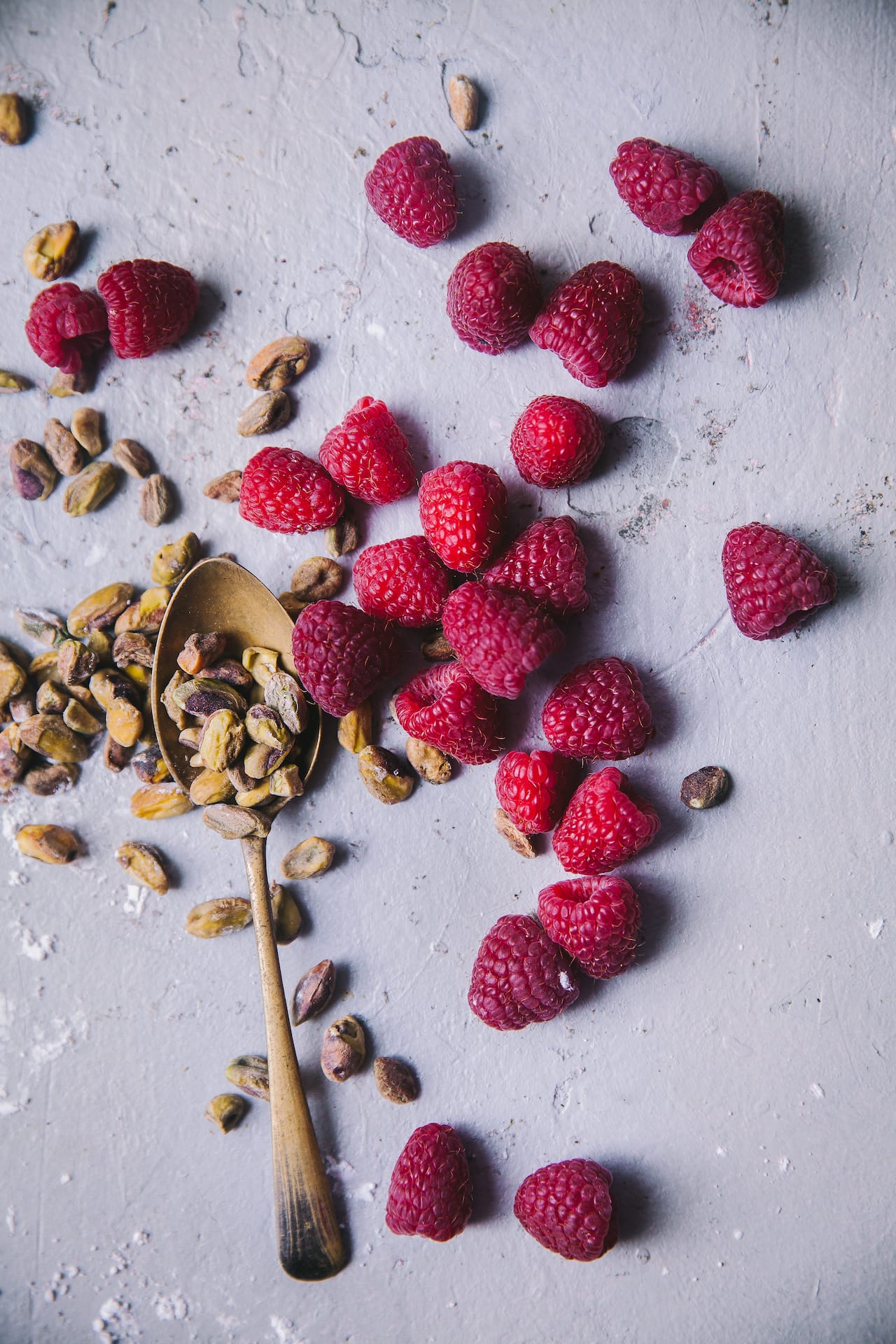 For some reason, I absolutely love pairing chocolate with raspberries. I have already shared a few recipes here and this chocolate bite is my recent favorite. The chocolate is so easy to put together than I cannot wait to try it with more interesting flavor combinations!
More ideas with raspberry and chocolate:
Raspberry Pistachio Chocolate
Ingredients
½

cup

coconut oil

½

cup

powdered sugar

¼

cup

powdered milk

½

cup

unsweetened cocoa powder

1-

teaspoon

vanilla extract

1-

cup

raspberry

¼

cup

pistachio
Instructions
Place a pan half filled with water on high heat. Then, place a heatproof bowl on top of the pan. The bowl shouldn't touch the boiling water but should fit perfectly on the pan.

Put coconut oil in the bowl and once it melts, add the powdered sugar and mix. Then, add the powdered milk followed by the cocoa powder. Whisk for about 4 minutes and let it all mix together into a smooth consistency. Finally, add the vanilla extract and mix it one more time.

Pour the mixture in chocolate molds (half the way). Add 1 raspberry and a few pistachios. Pour more chocolate mixture to fill it up. Leave it in the fridge and let it set for 2 hours. Once set, take it out of the mold, store in a clean airtight container and keep it in the refrigerator.
Nutrition
Serving:
1
Makes 20 bite size chocolates