Soba noodles, tossed with thin strips of mango and cucumber, dressed in spicy chili soy vinaigrette! It makes for a great summer meal because it takes only a few minutes to prepare while giving you all the time to enjoy the season. And the best part is that it tastes delicious, warm or cold.
In our house, we love mangoes so much that ever since it arrived in the market, it's become our almost everyday dessert. And by dessert, I mean that we just cut into bite sizes and eat it plain. Our little boy loves it in his morning oats too. It is my favorite fruit and I can never get enough of it. While I like to eat it just as it is, we occasionally make luscious treats out of it. The treats are mostly sweet and then some of them are savory too, like this soba noodle salad.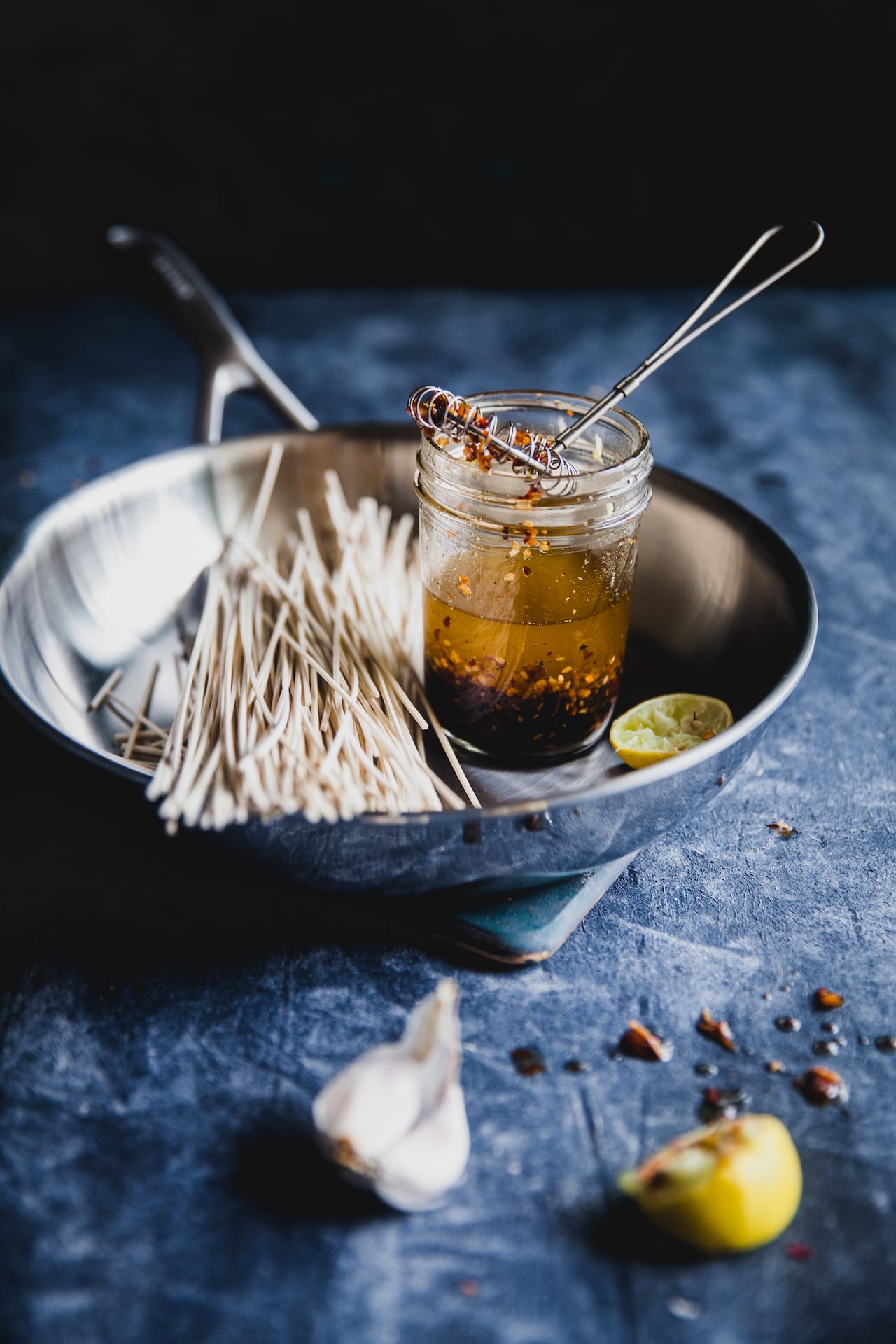 I had prepared a similar soba noodle salad three years back and had put it up on Instagram. Several people had asked me to share the recipe but somehow, I got caught up in life and the salad never appeared here. When folks from Kitchen Aid India mentioned Mango as this month's theme, I instantly thought of that salad and gave it a go. In my previous version of the salad, I had used raw mangoes and it was quite tangy and refreshing. But this time, I just wanted to try the same with ripe mangoes and I must say, it tastes way better!
Finding soba noodles out here is a little difficult. It's not as common as egg noodles. Thanks to stores like Godrej Nature's Basket, we can fulfill our cravings anytime!
The nutty flavor of soba noodles, paired with crunchy cucumber and sweet mango blends quite beautifully with the salty spicy tangy dressing. Every spoonful gives you a fusion of texture and a balance of smack.
Soba Noodles with Mango, Cucumber and Chili Soy Dressing
Ingredients
250- gram soba noodles
1 cucumber, peeled into thin strips
1 ripe mango, peeled and pump cut into thin strips
juice of 1 lemon
1 teaspoon soya sauce
1 small red onion, finely chopped
1 teaspoon chili flakes
1 garlic clove, grated
1/3 cup olive oil
salt
pepper
1 teaspoon sesame seeds plus more for garnish
fresh cilantro leaves, finely chopped for garnish
Instructions
In a deep saucepan, heat enough water to boil the soba noodles.
Once the water is boiling, drop the soba noodles, give it a stir and allow it cook for 3 minutes.
In the mean time, place the KitchenAid Tri-Ply Stainless Steel Skillet on the stove, add oil along with garlic and bring it to medium high heat. Then, scatter the red onion, chili flakes, soya sauce and lemon juice. Sprinkle salt, pepper and give it a stir. Allow it to cook for about 2 minutes.
Strain the boiled soba noodles, drop it to the pan and give a stir.
Sprinkle some sesame seeds and chopped fresh cilantro leaves on top.
Serve warm or cold.
Did you enjoy this Soba Noodles with Mango, Cucumber and Chili Soy Dressing? Share your creation by tagging
@playfulcooking
on Instagram with the #playfulcooking and I will re-share in my story!