One thing that we can't get enough of is Paneer or Indian Cottage Cheese. It's one of those ingredients which is very common in almost every North Indian Kitchen. In Eastern part of India, it's also called Chenna and my Mom always used to make them at home. I have always watched her making it, even helped her at times, but never made them all by myself. I think it's high time that I give it a try.
The best part about Indian Cottage Cheese/ Paneer is that you can either make a spicy dish or add it in a cold salad or even make a sweet dish. Arvind likes them so much that he can eat them without even seasoning. At times, I like to grate them, add little sugar and go mmmmm… mmm… mmm !!! When I was a kid, my Mom used to make me eat chenna everyday. It is a high protein food and is often substituted for meat in many vegetarian dishes.
When I woke up in the morning and I was prepping for lunch, it was clear that I was going to make a paneer dish. I knew that I was craving for it, but then, I wanted to make something different, something I never made before. So, I asked Arvind and he suggested the wrap/roll. Perfect! I had never made a wrap before. I always enjoy eating Paneer Wrap and it's been a while since I had them. Initially, I thought of using Tortilla Bread, but I was not sure how it will taste and so, I made Indian bread with all purpose flour for the wrap.

Sharing this dish with Full Plate Thursday by Miz Helen

Paneer Wrap
Ingredients
Ingredients for the paneer stuffing
1/2 pound paneer
1 cup grated carrots
1 cup finely chopped onions
1 bunch finely chopped bok choy. You can use spinach instead of bok choy.
1 bunch roughly chopped romaine lettuce
2 tbs mayonnaise
salt
pepper
1 tsp cumin powder
1 tsp chilly powder
oil
Ingredients for the bread
1 1/2 cup all purpose flour plus extra to roll the bread
1 tsp oil
1 tsp salt
water to knead
Instructions
Directions for the stuffing
Take half of the paneer and make 1/2 inch long strips, one for each wrap.
Grate the rest of the paneer.
In a pan, add some oil and fry the strips of paneer until they are golden brown and keep them aside. Do not deep fry them.
In a separate bowl, mix the lettuce and the mayo and keep that aside.
Now, we're done with the stuffing and let's start making the Indian flat bread.
Instructions for the flatbread
Mix oil and salt in the flour and add enough water to knead the dough. The dough should be soft and not sticky.
Make 8 equal portions of the dough.
Using a rolling pin roll the dough to a circle.
Heat a flat pan and drizzle a little oil on it.
Fry the breads till they're cooked. It should take about 3 minutes on each side.
Once the breads are ready, you are ready to make the wraps.
Place the bread on a plate and put lettuce on the bread. Then, add the grated cooked paneer over the lettuce. And lastly, top it off with the fried paneer strip.
Wrap it tight. Yo can either use a tooth pick or use a tissue(like I useto make sure it doesn't open.
Serve it hot and don't use ketchup! 🙂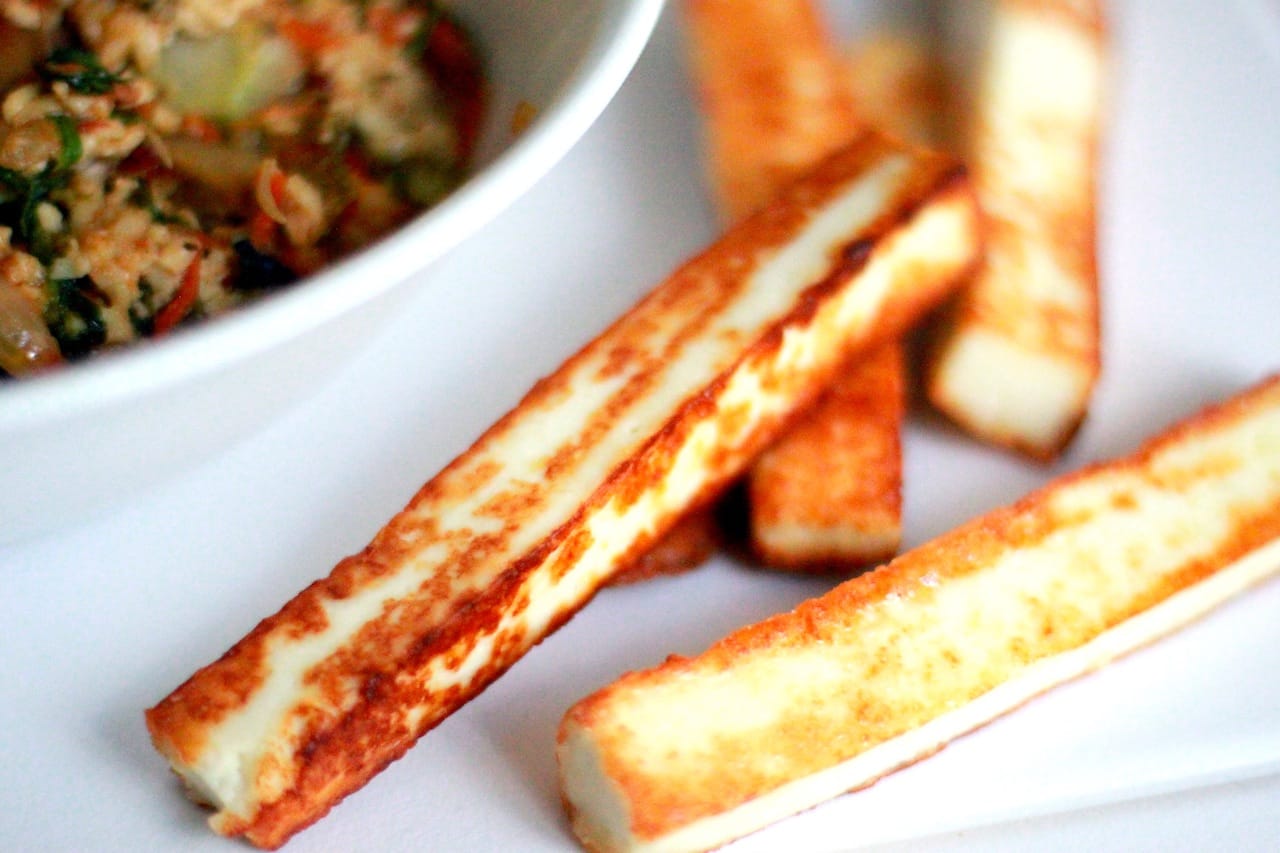 In the same pan, add some more oil and fry the onions till they are golden brown.
Add carrots and the grated paneer and cook them till the carrots are tender.
Add salt, pepper, cumin powder and chilly powder and cook for another 5 to 10 minutes.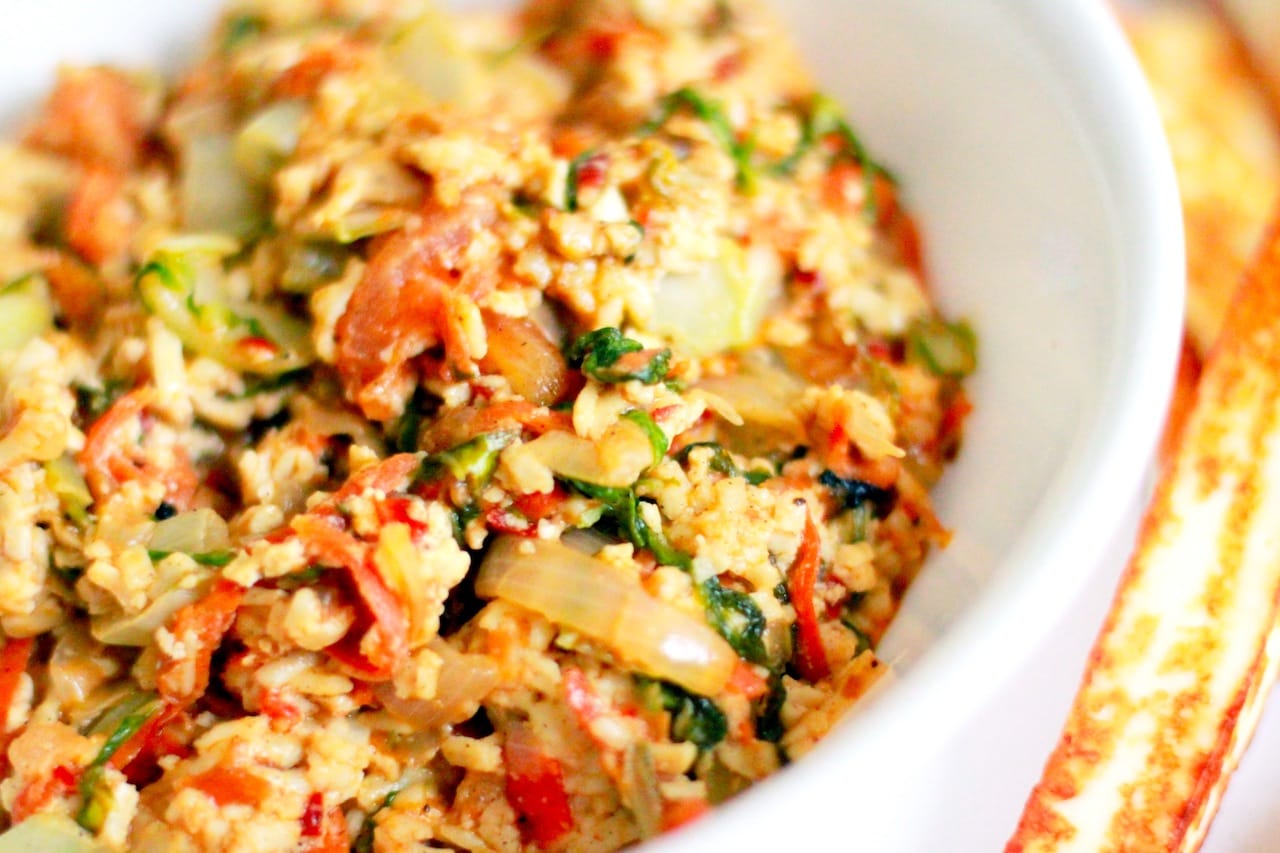 I
Did you enjoy this Paneer/Indian Cottage Cheese Wrap? Share your creation by tagging
@playfulcooking
on Instagram with the #playfulcooking and I will re-share in my story!