One of the dishes that I make more often than any other is Indian roti! We are roti eaters and we have it almost 80% of the time. It's essentially a part of our everyday meal. Coming from Bengali roots, making rice was my thing. Preparing soft pillow-y roti took a lot of time. If only I knew of this fantastic robot, Rotimatic, which is the world's first automated Indian-Roti maker.
The first prototype came up in 2009 and it took 8 years of hard work and stubbornness of not giving up, to bring this great product in the market. Ms. Pranoti Nagarkar Israni and her husband Rishi Israni are the proud inventors of this robot that makes roti without any effort at all.
A little bit about how the Rotimatic works?
To make Roti, you would typically need whole wheat flour and water with a hint of oil. The machine comes with several easy to remove compartments like flour container, oil container, water container along with a dough cup and dough tray. All you have to do is attach the dough cup, dough tray, place all the containers in their respective sections and then, just press the power button.
It will then give you several options to pick, the brand of flour you are using, the thickness of roti you prefer, the roast level and the oil content along with how many rotis you want. Once you select those, your job is done.
It takes 6 minutes to warm up and then in every 90 seconds, one perfectly circular cooked, soft roti comes out of the tray. You should be careful as it will be hot.
Once you are done making the rotis, detach the dough tray and dough cups for cleaning. Using the brushes that comes with the product, you can swipe it clean. You don't have to clean the ingredient containers after every use. As for the dough tray and dough cups, I simple hand wash them and occasionally, I place it on the upper rack in dishwasher.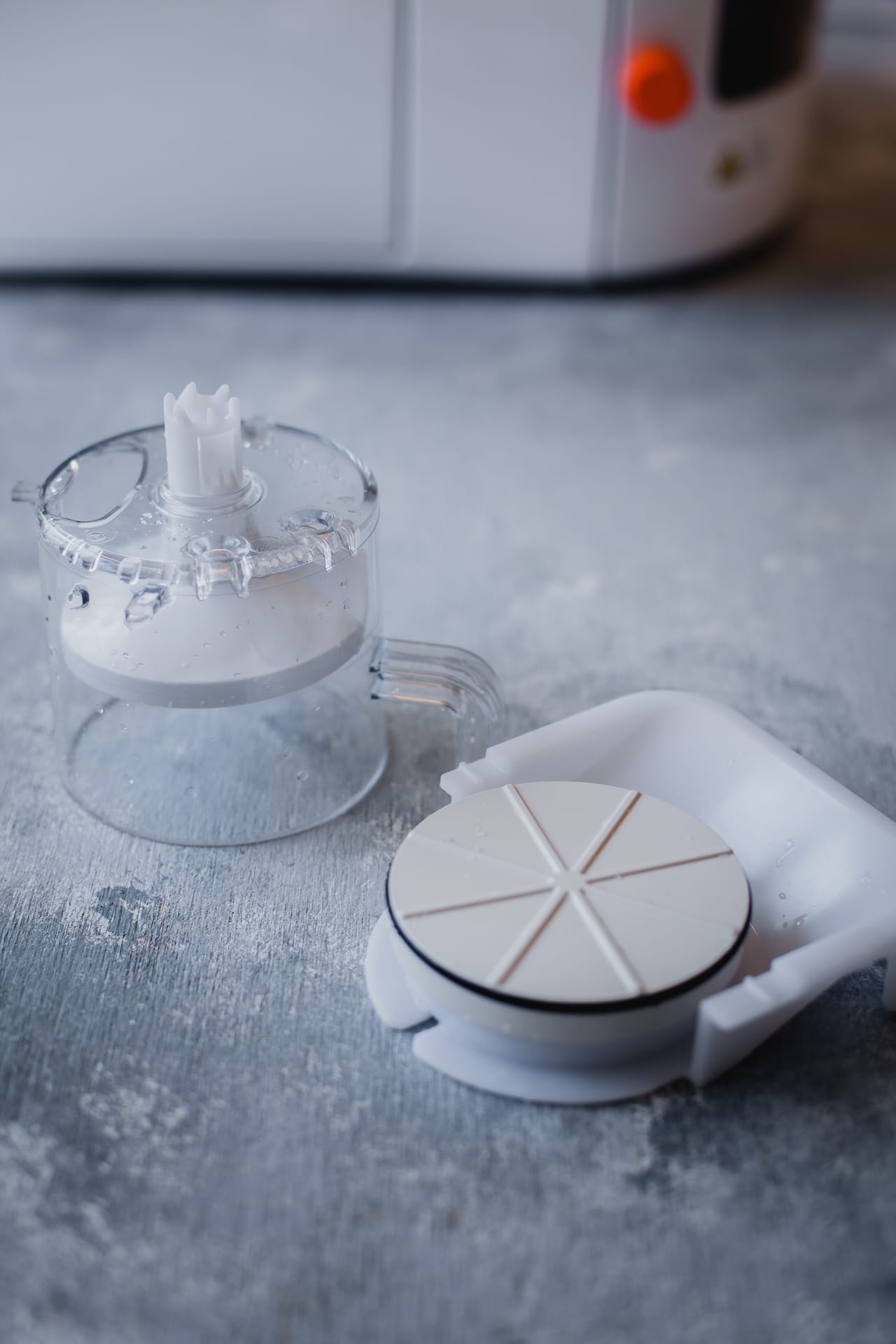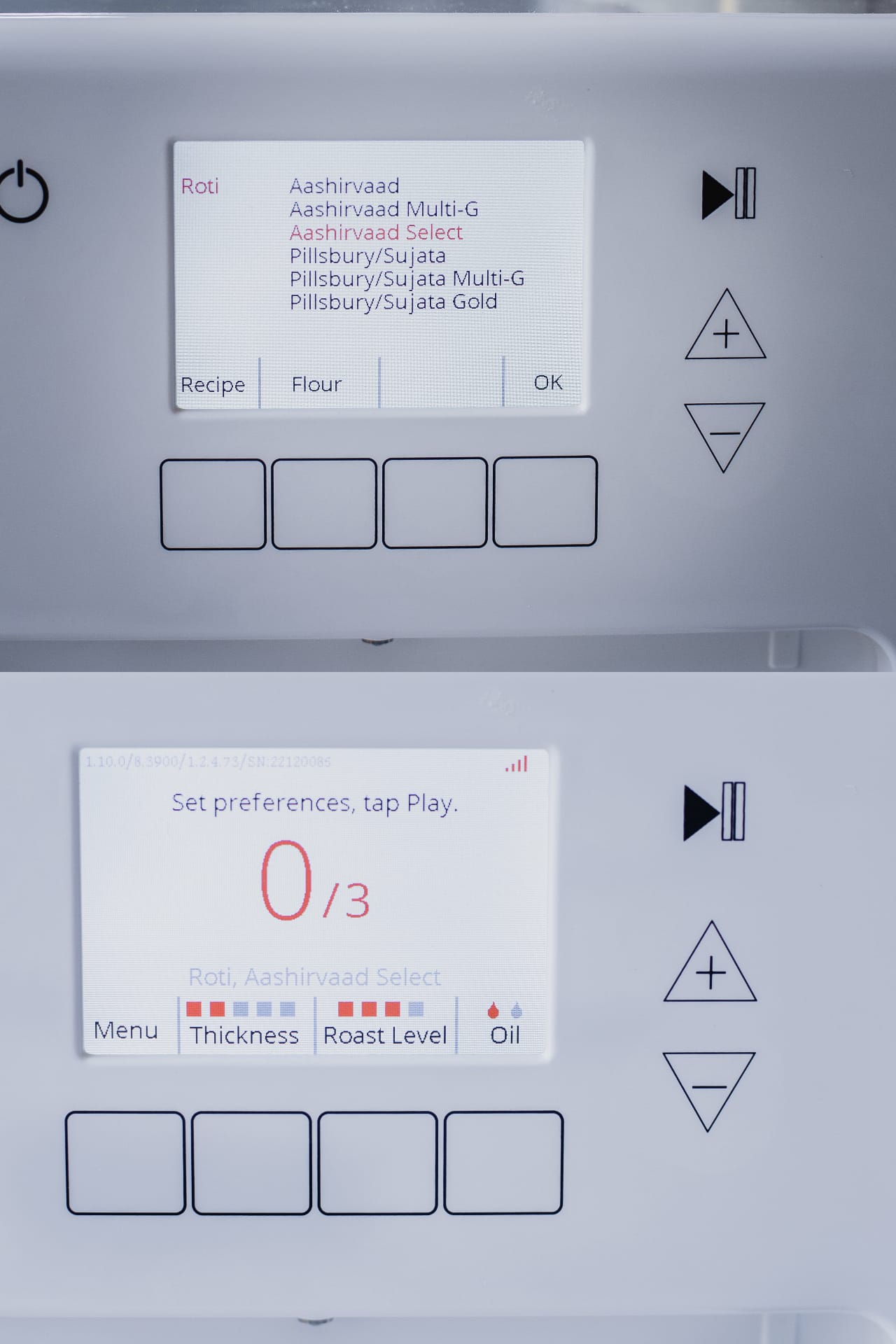 Does the roti taste good?
 Yes, it does! It's soft and cooked. But it's not like phulka. It doesn't puff to the extent that it would when you prepare it on your stove. So, you cannot compare it with handmade rotis. But it's a convenience and for families who prepare roti every day, you would be thankful to Rotimatic.
What is my review of Rotimatic
It's super easy to use. My husband can cook a lot of dishes but roti is one thing that he cannot make. And now, thanks to Rotimatic, he can. It's fuss free, easy to clean and makes soft roti that even my three years old enjoys. The best part, it's Wi-Fi enabled! So, you could just sync it up on your phone and keep yourself updated.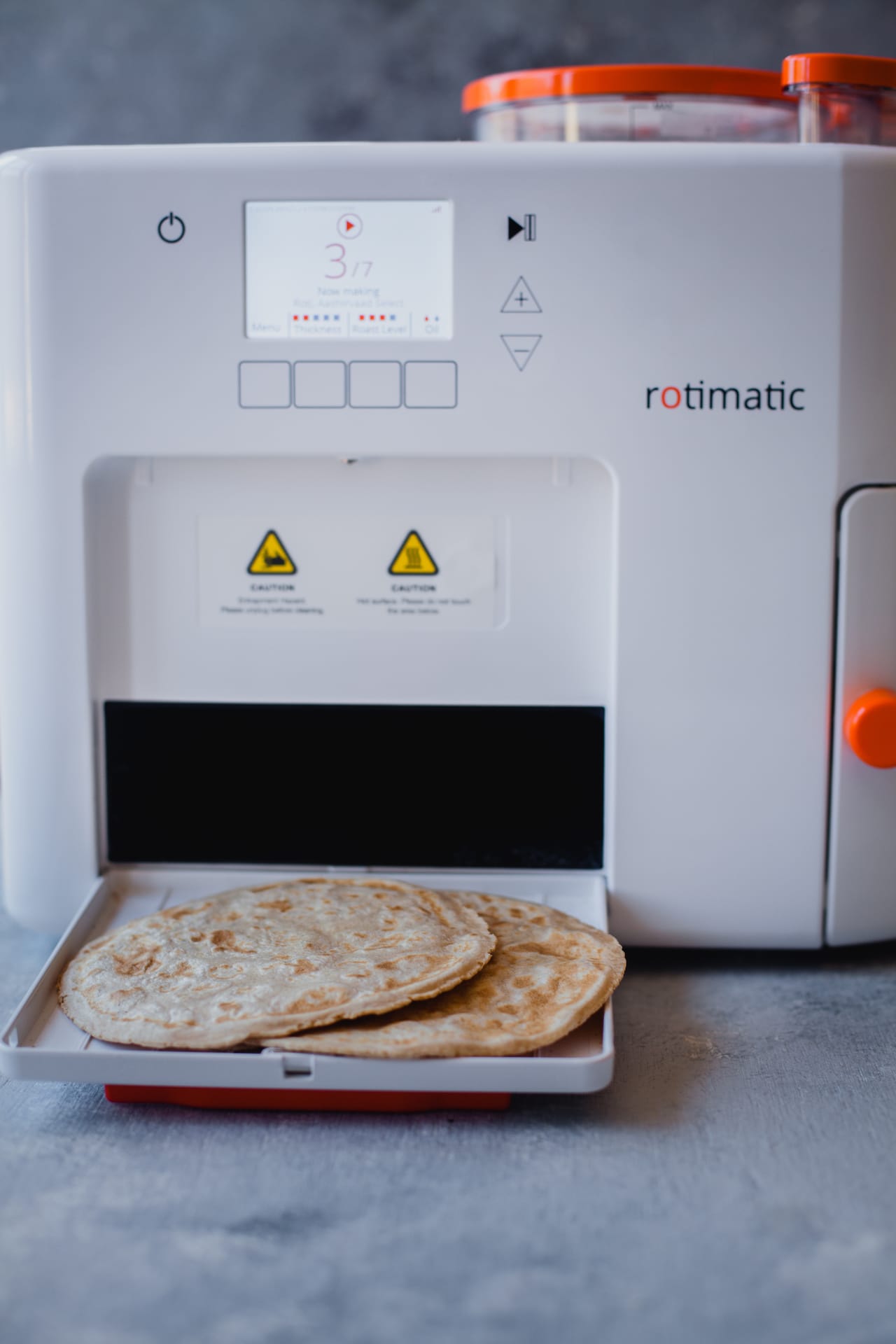 Areas of Improvement?
There are a few. My biggest concern was the size of the product. It's 40cm x 40cm x 45cm and weighs 20kg! It takes a huge amount of the kitchen counter space. It is quite noisy which makes it almost impossible to place near the dining area. It's also a little pricey. And lastly, I do wish they would come up with a version where we don't have to choose the brand of wheat flour but the variety of flours (e.g.: flax or all-purpose or coconut flour) that we can choose to make a roti.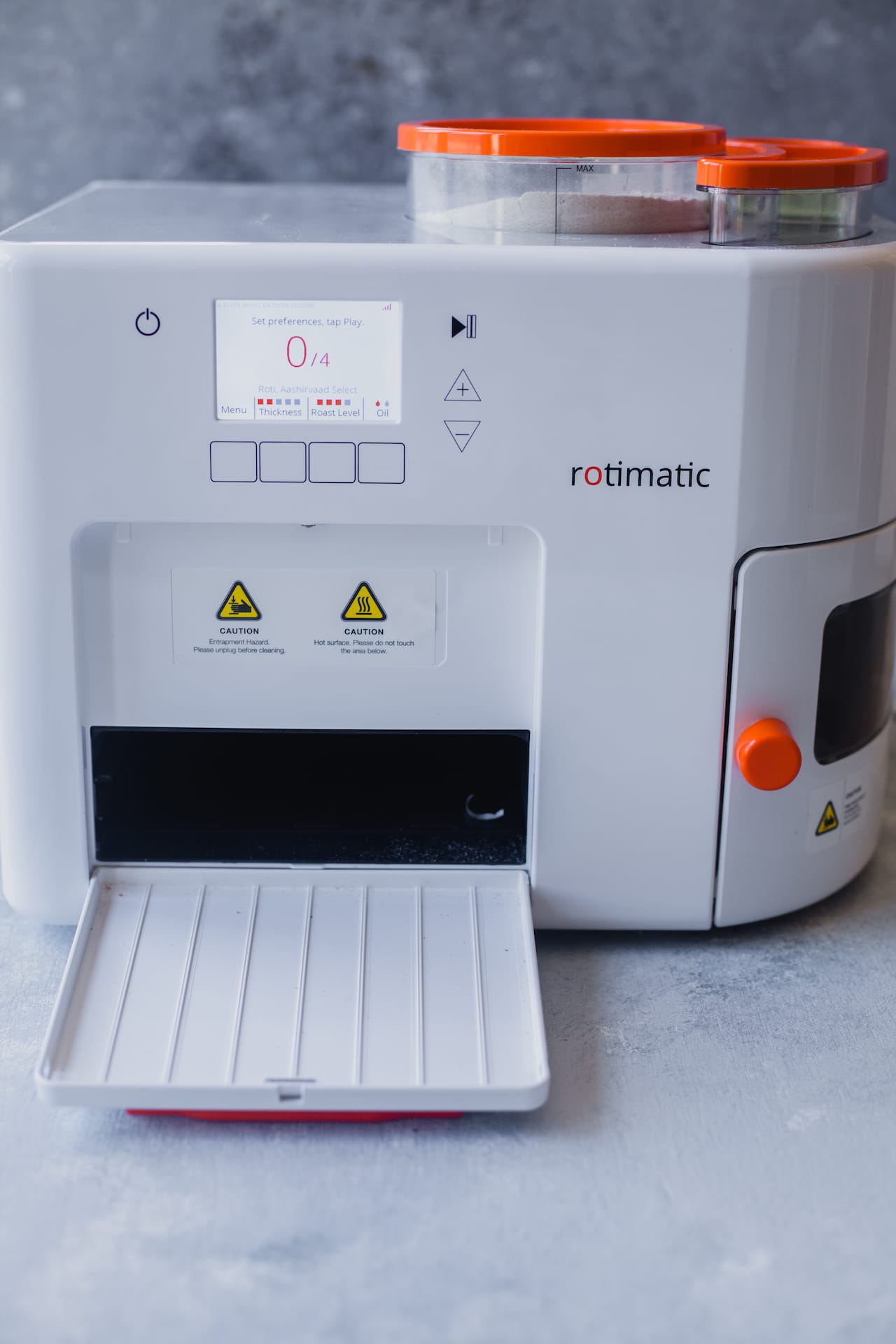 The good new is Rotimatic is future-proof and if your unit is connected to WiFi you will get firmware upgrades. I have been told by the team that in the coming months, we will be able to use different types of flours in Rotimatic. Yay! 
All in all, it's a great product. I have been using it for a month now and use it very frequently. Even managed to find a corner in my kitchen counter. The boys are most thrilled. Avyan takes extreme pleasure in turning the power button on and screams in excitement every time a roti comes out. If you not a pro roti maker but love roti, definitely go for the product!
Since the orders are not open to public yet you can jump the queue of waitlist and order right away if they wish to by visiting this link