We all love ice cream on these warm days but I often go for something to drink. High shooting temperatures mean that your body needs more fluid and you need to stay hydrated to avoid feeling fatigued. Of course, you need to drink a ton load of water but it's nice to occasionally switch it up with some seasonal fruit drinks. So, here are 10 interesting Thirst Quenchers to try this summer. These are non-alcoholic, super easy to make and a great way to indulge on the summer fruits!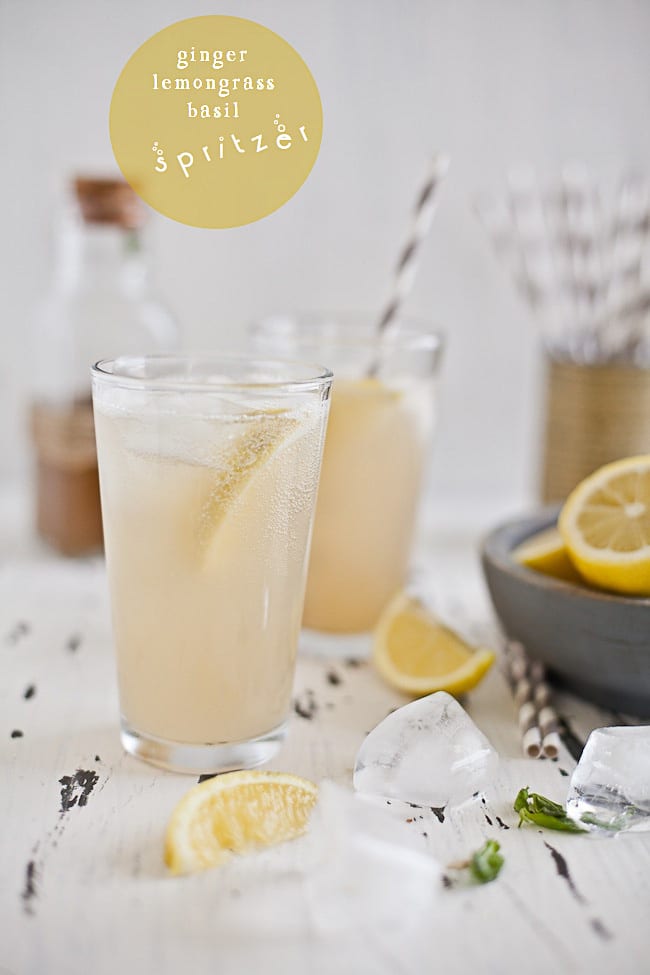 It's very easy to buy syrup from the market but it's always more fun to make it at home. All you need is fresh ingredients and a little bit of imagination to play around. Once you have the syrup handy you can make yourself this zesty flavorful summer drink all season long.
This humble drink needs minimum effort and gives maximum pleasure. It also has a lot of health benefits in terms of keeping your tummy rolling smoothly, loosing the flab, curing hangovers and replenishing your body salts after you sweat a bucket everyday.
Mattha, which is also known as Chaanch is classically made with buttermilk. But it's also extremely good with yogurt. Don't confuse yourself with the famous Indian beverage – Lassi as in this case, yogurt is diluted with water making it lighter than Lassi. I like to spice it with fresh ginger, roasted cumin and green chili and flavor it with fresh cilantro. It's refreshing, healthy and is definitely helping me beat the peak summer heat.
Typically, a fruit lassi is creamy and sweetened with honey or sugar. However, I made it a little salty, a little sweet, more diluted than usual and since I absolutely love the flavor of cumin in yogurt, that went in there too; pan-roasted, roughly crushed cumin.
It's has a perfect blend of sweet and tart with the hint of tea and the sexy red, which makes it more appealing. For a berry lover and tea lover, the combination worked much delightfully on my palate than I had expected.
There are several versions of this drink. One could either roast or grill the mangoes for an intense smoky flavor. Or just boil it. One key ingredient that goes in most of these summer coolers is black salt. Don't go by the name because it's more dark purple in color and when grounded, it turns into this lovely pink color.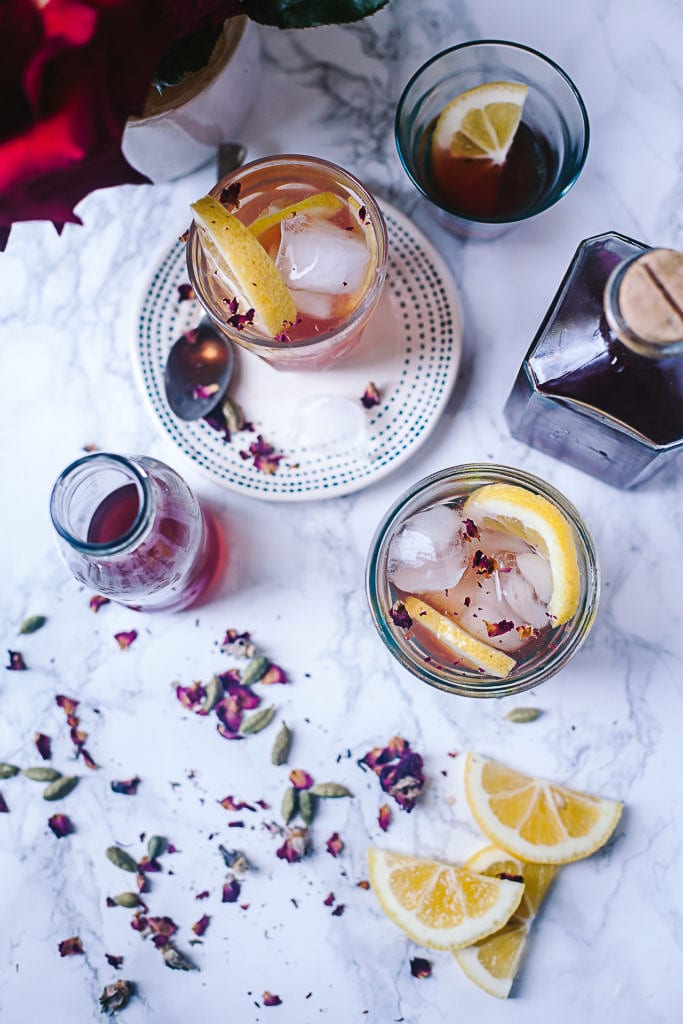 I love a glass of flavored water every now and then. It's a great way to stay hydrated without getting bored of drinking plain water. The color of the rose cardamom lemon water is so pretty that one cannot pass by without pouring a glass or two.
My family loves yogurt and a glass of lassi is always welcoming on hot summer days. Adding this syrup is one of the fastest ways to make a glass of refreshing cold lassi. It's a perfect non-alcoholic party drink too.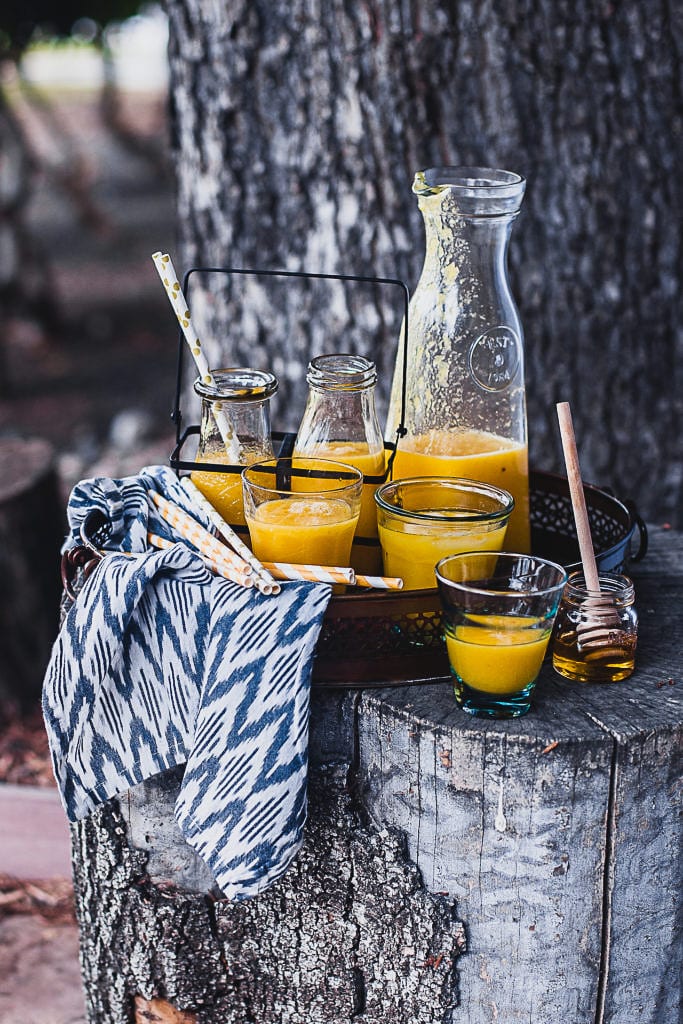 Tropical fruits often go very well with ginger. You could also add some fresh mint. This is soothing, ultimate summer comfort thirst quencher. You can also blend the fruits with water but adding coconut water adds a hint of sweetness.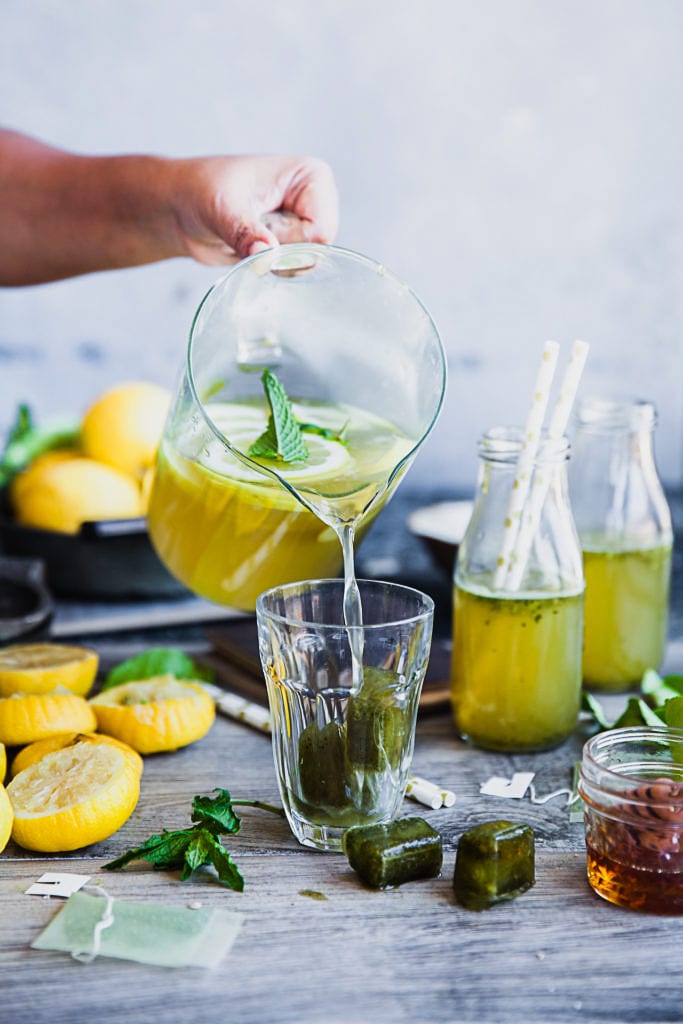 The key point to remember while making this lemonade is to make sure that you don't steep the green tea for more than 5 minutes or else it will taste bitter. I also allow the green tea to cool down a bit before adding fresh lemon juice and mint ice cubes.