Today was yet another day when I woke up hungry! No, I didn't miss my meal last night. In fact, we had this amazing chicken tandoori from a Pakistani Restaurant. I and my tummy slept all happy 😉 May be too much of blog hopping does something to your subconsciousness and you land up dreaming of food and eating .. huh!!
I was craving for Egg Bowl once again but then, I wanted to try something different and thought of making something on the similar lines. Made a Spinach Omelette 🙂 Spinach is one of my favorite greens just like Popeye 😛 .. "I'm Popeye the Sailor Man. I'm strong to the finish, Cause I eats me spinach. I'm Popeye the Sailor Man" .. do you guys remember that. I miss that show at times!
I am sharing my spinach omlette with Anyone can cook , A.W.E.D British event by Reva and DK,
Also sharing this with Monday Mania, My Meatless Monday, Just another Meatless Monday, Midnight Maniac Meatless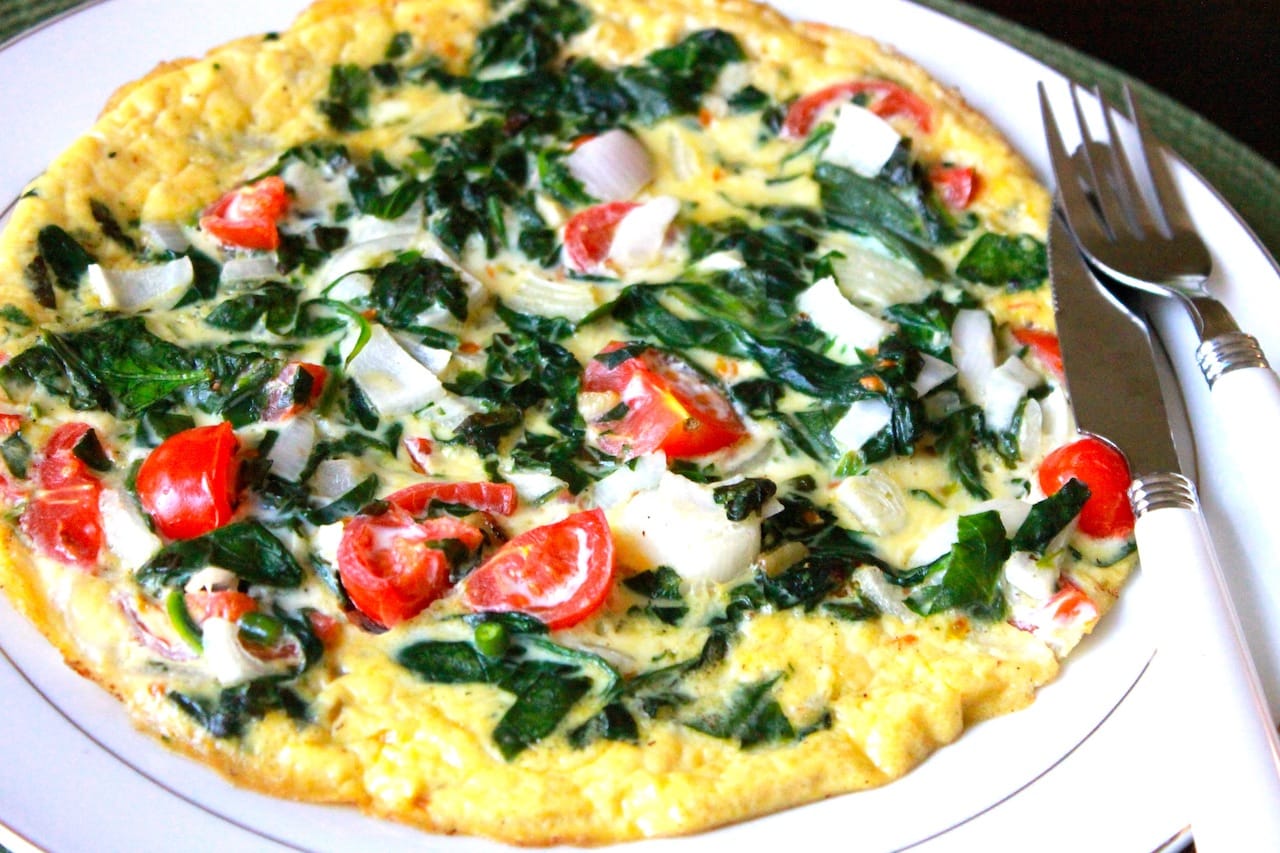 Spinach Omelette
Ingredients
2 large eggs
1/2 cup milk
A couple handful of baby spinach
2 clove garlic
1/2 cup cheese, I used Parmesan
Few drops of Tabasco sauce
6 pearl tomatoes cut in half
1/2 medium onion chopped
salt and pepper
oil
Instructions
In a big bowl, mix eggs with milk, cheese, tomatoes, onion, salt and pepper
In a pan, add 1 tbs oil and saute the garlic with the spinach for about a minute
Add the spinach to the big bowl and mix it properly
In a flat pan, add little oil and spread the mix from the bowl.
Low the heat and let it cook slowly. If you want you can flip it and cook the other side too.
Add few drops of Tabasco sauce on your omlette and eat it hot with some bread toast 🙂
Did you enjoy this Spinach Omelette? Share your creation by tagging
@playfulcooking
on Instagram with the #playfulcooking and I will re-share in my story!