Growing up in Shillong meant no summer vacation and no brutal hot days. Hence, the classic Nimbu Pani (Indian Lemonade) was never that common. However, Mom used to make us a glass after school, more for a medicinal purpose than thirst quencher. It was only during our yearly visits to Kolkata that got me to hooked to this ever so refreshing summer drink. Gulping a couple of glasses from the roadside stall was a mandate every time we stepped out. No ice cream or fresh fruit juice could give that cool feeling.
This humble drink needs minimum effort and gives maximum pleasure. It also has a lot of health benefits in terms of keeping your tummy rolling smoothly, loosing the flab, curing hangovers and replenishing your body salts after you sweat a bucket everyday.
I mostly prefer plain Nimbu Pani with a little salt and sugar swirled in it. But when I am in the mood for that extra smack, I go for Masala Nimbu Soda (Spiced Sparkly Lemonade). Freshly ground roasted cumin with the pungent aroma, chaat masala with the tanginess and lots of fresh mint make the best combination of flavors.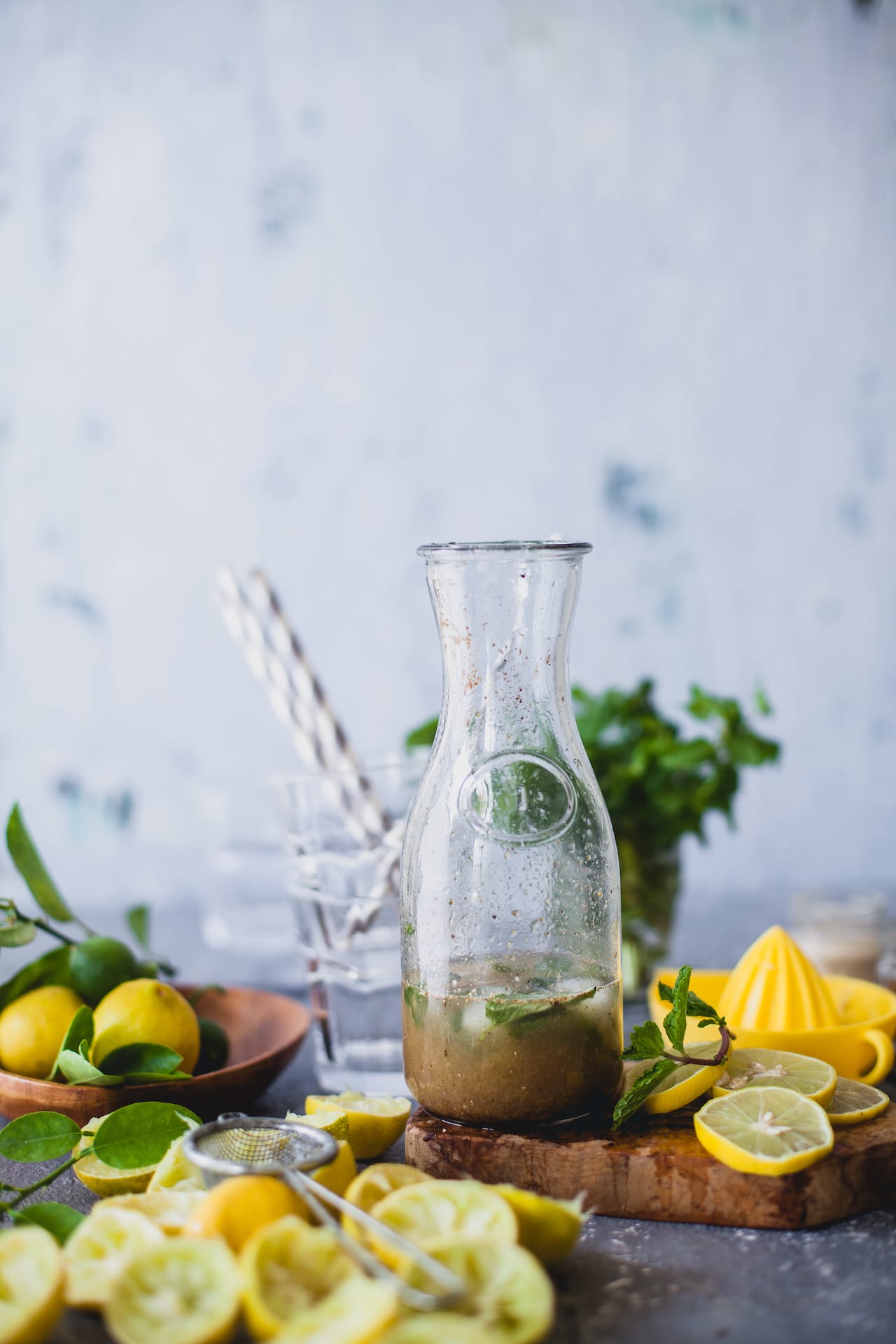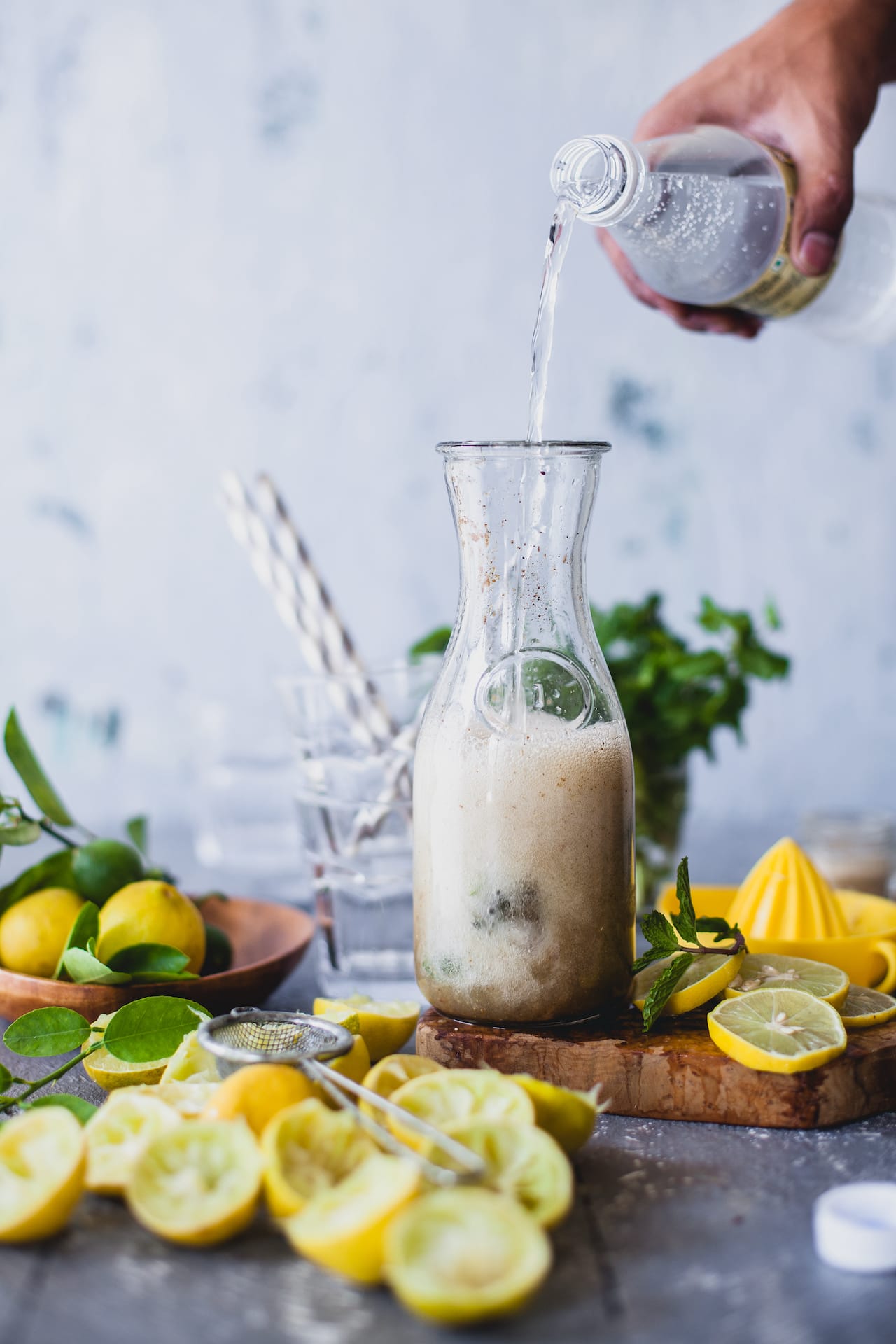 With the temperature in Bangalore shooting high and the muggy feeling in the air, Masala Nimbu Soda helps me get going though the day. So, I squeeze as much lemon as possible, stay hydrated and hope Monsoon would arrive soon!
Masala Nimbu Soda (Spiced Lemonade Fizz)
Ingredients
½

cup

fresh lemon juice

lemon slices for garnish

4

cups

club soda/sparkling water

½

cup

fresh mint leaves

3

tablespoons

sugar

2

teaspoons

chaat masala

1

teaspoon

roasted cumin
Instructions
Take half of the fresh mint leaves and muddle it along with roasted cumin.

Mix it with fresh lemon juice, sugar, salt and chaat masala.

Finally, pour sparkling water, garnish with a few mint leaves and lemon slices.

Serve immediately!
Nutrition